Life can start after 40: How these women in Singapore can inspire you
The inaugural Singapore: 40-Over-40 list celebrates women above 40 years of age who inspire us to live better and go beyond being ordinary – including a 65-year-old model and the founder of a Muslim matchmaking app.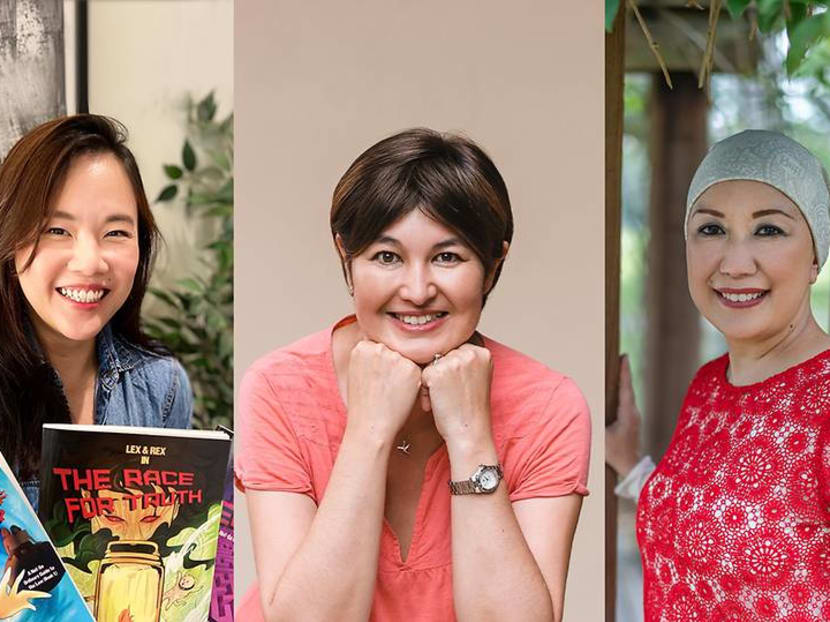 Here's something every woman knows: We don't do it alone. Because we can't. So we surround ourselves with a friend squad, the go-to BFFs who cheer us on, pick us up and set us straight when we need it. Every. Single. Time.
Now here's another squad of sorts you might want to add to your life: These five women that CNA Lifestyle curated from the Singapore: 40-Over-40 list – 40 women from different walks of life, all aged 40 and above, whose lives reflect a host of successes that other women can be inspired by.
Said Sher-li Torrey, co-founder of Career Navigators, which organised the initiative: "We picked 40 instead of 50 because ageism starts earlier in Asia." Career Navigators is a subsidiary of Mums@Work, a career portal to support working mothers in Singapore.
"We did this project to challenge the bias of society against age and gender," she shared in an Instagram post. "And in the process, we, ourselves, are learning of the tenacity of the human spirit, and the heart of women. How we put our loved ones at the core of our existence, inspiring ourselves to overcome barrier after barrier."  
Nominations opened in March 2021 and attracted more than 200 submissions across three categories: Entrepreneurs, social contributors and career transitioners or restarters. 
A nine-person judging panel picked the 40 winners, although Torrey stressed that Singapore: 40-Over-40 is not an awards competition. She explained that it is a measurement of success defined by the women's stories and their personal belief in inspiring other women to achieve.
Other winners include a chef and poet who wants to preserve the legacy of Jaffna cuisine, a business starter who wants to revolutionise the group insurance industry, the founder of a financial technology platform helping women who are overlooked by the existing financial system, and a mother who launched a Facebook page and support group for those with Attention Deficit Hyperactivity Disorder (ADHD).

THE ONE WHO CAN HELP US TO FIND LOVE
Finding a real friend is hard, let alone a life partner who shares the same values and beliefs as us. And it's not just singles who struggle to find a love match; those looking for love after a divorce or the death of a partner may face stigma too. 
Anisa Hassan is the friend we need to remind us that women over 40 aren't past the age to find love. Indeed, they have every right to. 
Hassan founded Joompa in 2018, a matchmaking app that helps Muslim singles in Southeast Asia find a partner. Joompa is a play on the Malay word "jumpa", which means "finding".  
Anisa felt there was a need for a platform where Muslim singles can connect safely and be matched with someone who shares the same religion and culture. 
She feels most successful when helping others find their love partners, including hundreds of remarriages. "I feel fulfilled when I get to pair singles who are well over 40, 50 and 60, and help them overcome the stigma that they are past their shelf-lives," she shared.  
THE ONE WHO TEACHES OUR TEENAGE CHILDREN ABOUT THE LAW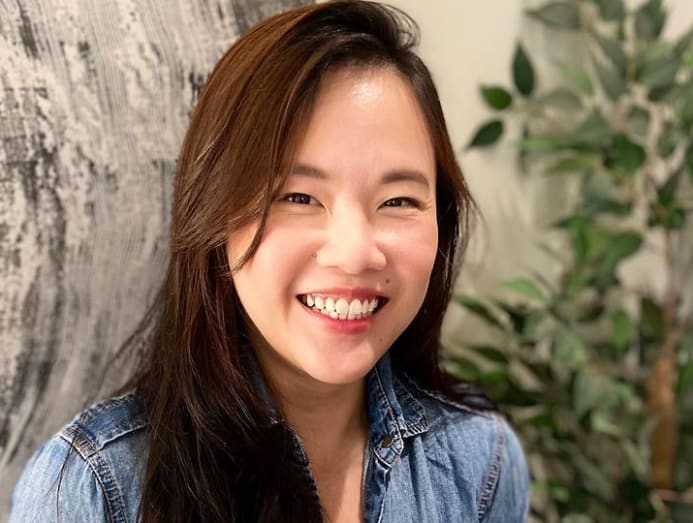 There are some topics that are more complex and sensitive to raise with your kids, such as the minimum age for sexual activities or explaining the local laws on compulsory national service. So resources that enable parents and educators to discuss them are lifesavers.
Combining her background in law, education and sociology, Caris Tay, who is in her 40s, has created what is reportedly the most complete legal resource for teenagers in the form of graphic novels. The trilogy centres around the life and adventures of a young superhero named Lex.
Tay says children and teens should develop a "legal reflex" at a young age, so they understand their obligations and responsibilities as members of society, which might help them refrain from criminal behaviour.
In the first book, Lex gets to observe a range of real-life cases taking place – from shoplifting to the infamous Anthony Ler case in 2001, who hired a 15-year-old to kill his wife.  
The second book puts Lex in the shoes of the victims, and its aim is to help young people understand their rights and how to protect themselves against crime, including being ill-treated or inflicted with emotional harm. It specifically emphasises the protections afforded by Singapore's Children and Young Persons Act (CYPA). 
The last book gives a glimpse into international law, such as the United Nations Convention on the Rights of the Child (UNCRC) treaty. Tay translates some of the terms into local examples, like legal laws on education and military service. 
"It was extremely difficult yet deeply fulfilling to collate and distil the vast amount of laws relevant to kids and then work all that information into graphic novels with a superhero quest plotline," explained Tay. 
"I feel I achieved my lifelong goal of creating the most complete one-stop legal resource for kids and even parents in Singapore. Now when my kids ask me questions about the law I can even refer to my own books."
Tay also developed a website (where you can also buy the three-part comic series) with resources such as explanatory videos on legal concepts, cheat sheets, news and more. 
THE ONE WHO SHOWS US HOW TO TRULY EMBRACE AGEING  
Ong Bee Yan's habit of pushing herself out of her comfort zone and never letting her age define her is something we can be inspired by. 
You wouldn't figure that the 65-year-old only started modelling two years ago, after her debut gig with local apparel designer Graye Studio. That was the stint that propelled her into the limelight.
Ong, who is most identifiable through her natural grey hair, has since become the poster girl for a range of issues, from ageing gracefully to inclusivity.
"I am not gorgeous. I am too thin. I have grey hair. I have wrinkles, crow's feet, sagging skin, dark spots, like all seniors have, and much more," she said. "It takes a lot of courage for me to face the camera. But I conquered my fears. There are many more challenges and new things to try, learn and overcome. I will take one step at a time," Ong posted on her Instagram account.
Also, did we mention how much we like her honest, unfiltered captions on her social media?
THE ONE WHO PUSHES US NOT TO POSTPONE BEING HAPPY 
There are three probable outcomes to adversity. You could crumble, wait for the pain to pass – or learn how to dance in the rain.
Lara Quie, who is in her 40s, chose the third outcome – don't wait for life to get easier before you can be happy. 
She quit her regional role in an international law firm to set up her own business and coaching consultancy Lara Q Associates. The decision came after she was diagnosed with an aggressive form of breast cancer in Nov 2019. 
Lara decided she was not going to let the diagnosis limit her. During her seven months of chemotherapy, she got her coaching accreditation with the International Coaching Federation. It was also during this time that Lara discovered her passion in empowering people through coaching and mentoring. 
"I am not too proud to stick at something for the sake of it. I would rather move on to the next opportunity," said Lara, revealing that her greatest achievement has been the ability to spot opportunities and not be afraid to take action. 
Today, Lara Q Associates is helping lawyers and law firms achieve their full potential now (rather than later). Her consultancy website also provides resources like her own podcast featuring her interviews with special guests, touching on topics like finding fulfillment in the law, being a tech evangelist and more. 
Don't we all need a resilient friend like Lara who inspires us to not postpone being happy? 
THE ONE WHO TELLS US IT'S NEVER TOO LATE TO PURSUE A CHILDHOOD DREAM
It was easier to have big dreams when we were younger. Remember the time when we could casually speak of our hopes of becoming a doctor, a lawyer, a pilot or a nurse when growing up?
But childhood dreams are often shelved. It was no exception for Halimah Bee Lay Tan. She only got to pursue hers when she was 60.
Raised by a single mother, Tan had to drop out of school to help support her family financially. She found a job as a personal assistant to C-suite executives. But leaving school early also resulted in her facing an ongoing cycle of discrimination that she says stemmed from her lack of formal education and being a stay-at-home mother. 
Tan was filled with self-doubt on her decision to pursue nursing, repeatedly having nagging thoughts about her lack of credentials and being out of work for a period of time. 
But she rose above her fears, and with encouragement from her daughters, took a course to become a health assistant. She emerged the top student in her cohort. 
She now enjoys a career in healthcare where she exercises empathy, love and kindness in her workplace.