On women's fashion and body positivity: Is the term 'plus-size' outdated?
With increasing awareness of the importance of body positivity, the fashion world has been slowly responding with more options for bigger women. And it should only get better.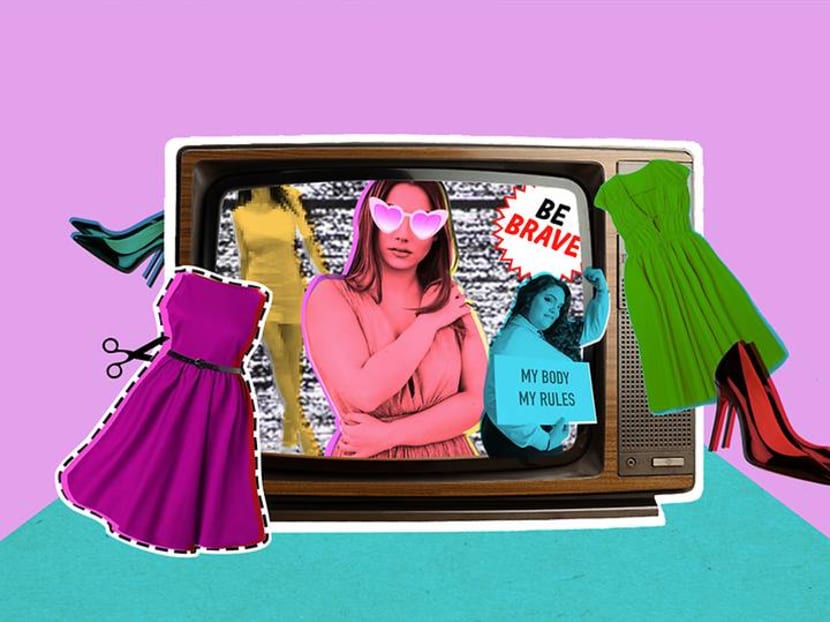 When it comes to fashion and how women style themselves, those with bigger silhouettes are often told to go for loose dresses and dark colours for the longest time. 
The rationale is that these are ways to "hide" their bodies to "help" them look smaller.
It's slowly looking like the type of advice that isn't ageing well.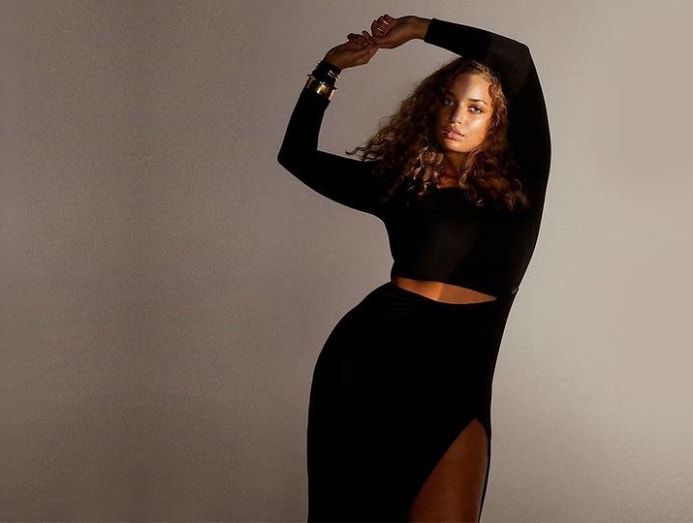 "Sack dresses and dark colours are ways to make yourself look 'slimmer' or hide your 'extra weight' – which really doesn't positively impact a woman's esteem," explained Mary Victor, the Singaporean makeup artist and plus-sized model behind the movement #TheBodyWithin.
"This is still society's way of telling us that, if you're big, you still need to hide yourself."
Because of that mindset, older, curvy women tend to wear clothes that are loose and dark because showing one's curves might look "indecent" or "not flattering".
But with greater advocacy for body positivity and conversations in the media and social media to establish more acceptance of women of all sizes, the world of fashion is slowly but surely embracing beauty in bigger sizes.
BODY POSITIVITY AND LISTENING TO OURSELVES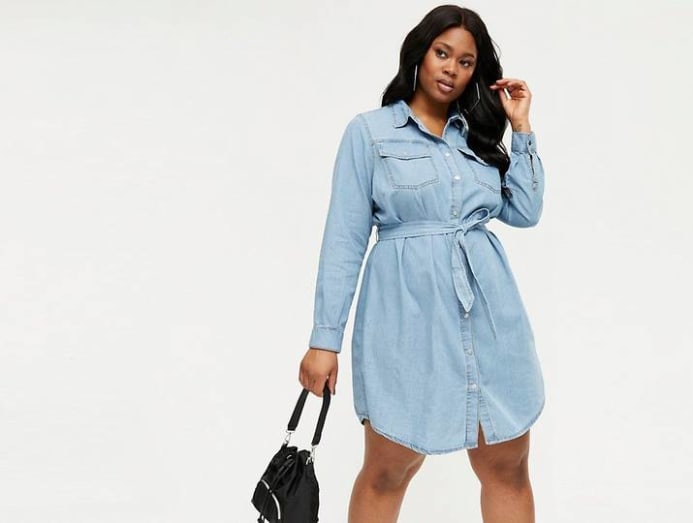 What exactly is body positivity? Victor defined it as a way to promote self-love and positivity regardless of how your body looks. 
"This helps with confidence and is a way for those with disabilities or struggling with disorders or self-love to find peace and happiness with themselves," she said.
However, Victor also highlighted that body positivity can sometimes lead to something toxic "where we might end up being overly positive that we forget that we still need to validate our negative feelings".
Instead, she advised: "Listening to ourselves even on a bad day might actually help us heal a lot more. That's body neutrality – it focuses on appreciating what amazing things your body does for you and teaches you to accept the changes your body goes through."
Meanwhile, fashion stylist Joshua Cheung believes that body positivity is two-fold: How we feel about our own bodies, and how media outlets and fashion houses portray body ideals through their images of models and celebrities.
"Do they represent all of us, in all our different shapes, sizes, colours? With the same imperfections? Are they portrayed or styled in a manner that reflects and commands dignity and respect?" he said.
"I believe both these factors are dependent on each other – we are exposed to what is 'socially acceptable', and we begin to feel that way about ourselves, or we already feel that way about ourselves and it's reinforced by the socially acceptable that we see out there."
DIVERSITY IN MAGAZINES, ON THE RUNWAY AND TV
In the aesthetically-driven world of fashion, purveyors have long favoured slim and sleek silhouettes. These often-unrealistic body ideals have been blamed for placing unnecessary pressure on girls and women to conform, resulting in some of them falling prey to anorexia or bulimia.
Cheung described how fashion houses would make a line of clothing in one standard size for their runways. 
"As such, if you were a model, you would want to fit into that one standard size during the fitting, especially if you wanted to walk the runway for that fashion house. These are the same clothing items that were used in shoots for magazine shoots, celebrity dressing and so forth. So this one-size-fits-all brand of beauty was everywhere."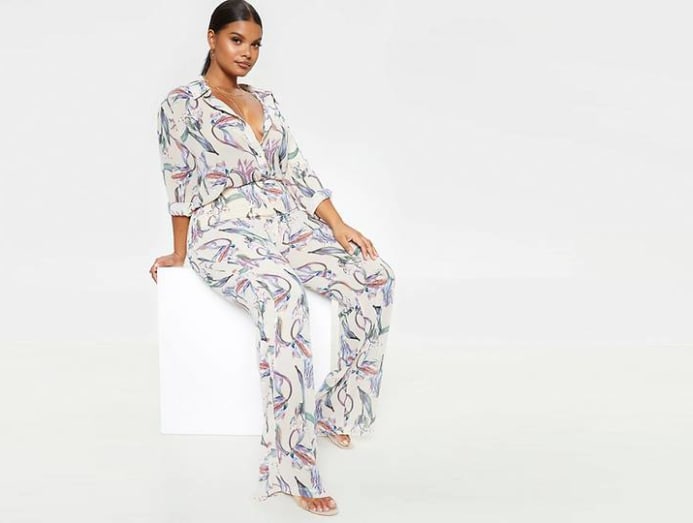 But he pointed out that attitudes towards bigger silhouettes are experiencing a welcome change. 
"We are certainly seeing a lot of diversity in magazines, on the runway, on TV. We're even seeing icons celebrating their imperfections, and they're being put front and centre."
Cheung said that with changing mindsets, consumers now want to see people who are like them in positions of prominence, and brands, too, would have to follow suit to connect with consumers. 
He also highlighted that younger consumers are also veering towards the raw and diverse. "They champion diverse causes and if media outlets, fashion houses and music houses, want to appeal to them, they'll have to cater to their tastes."
'WOMEN SHOULDN'T COMPROMISE ON STYLE'
Victor shared the sentiment. "I finally am seeing a little change. With brands hiring more inclusive and diverse models, I see many women feeling more comfortable with who they truly are. Which is amazing!"
She added: "With more women slowly opening up about their journey with their body and mental health, this has motivated many brands to include all sizes for every body type."
So with greater acceptance, bigger women are finally having more fun with fashion. 
"Globally, many body neutrality/positivity movements have shown that women shouldn't compromise on style and that if brands can make garments for smaller sizes, they can make them for all sizes," said Victor.
She added that social media has also been a huge help bringing the discussion to the forefront.
"Social media has been helping majority of curvy women with how they can style themselves without hiding their curves and I'm living for it. It has even taught me a new sense of boldness I never thought I could achieve," she said. 
"Two years ago, if you asked me to wear a crop top with pencil skirt, I would freak out. But now, I can wear that anywhere, anytime without even thinking about if it's 'flattering' to society's standards," she said. 
'PLUS-SIZE IS A NORMAL SIZE'
But, Victor cautioned, there is still room for improvement. "I can't simply go out to shop for a 1X-3X size at any store. I have to first do research if a store has that sizing and majority of the physical stores here don't."
On the positive side, "our local small business fashion brands are doing amazing things for the community by including all sizes without hesitating. Some even offer to ask for your measurements to give you the perfect fit and for brands to put so much effort to improve inclusivity in Singapore, I see a lot of changes happening for women who felt like they were never seen."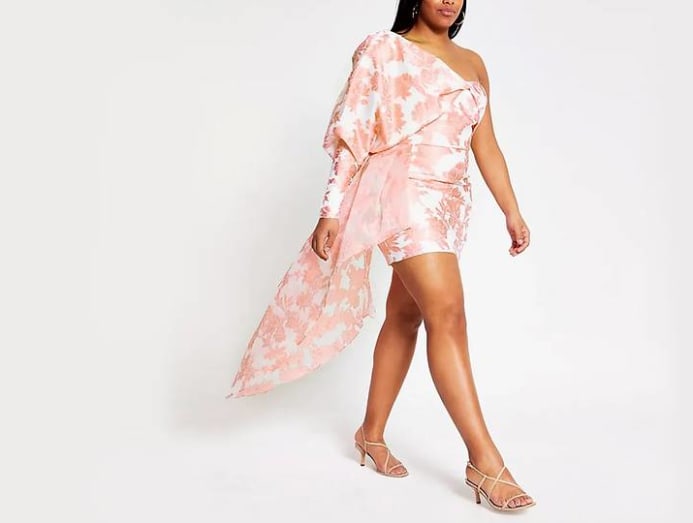 While Cheung agreed that more labels are making clothes for bigger women, he hoped for greater progress. "There's more to do in terms of providing options for curvy women, though," he said.
And then of course, there's how  you describe things. Simply put, will the term "plus-size" ever go away? 
"'Plus-size' is there to help curvy women shop easier knowing that a specific brand serves that size but ideally, the term shouldn't even be there in the first place! Plus-size is a normal size and should be categorised with all the smaller sizes. And fashion brands should start having all sizes instead of S-L," said Victor.  
While it is wonderful to see that change is taking place when it comes to body acceptance, what's also important to remember is that good health remains the priority, as Cheung reminded.
"I agree with celebrating diversity, and having ample representation in the media," he said.
However, he added, "I would caution that we shouldn't be advocating unhealthiness, for the sake of size diversity. It's a very thin line. So we have to find a middle ground and that middle ground is healthy".
WHERE TO SHOP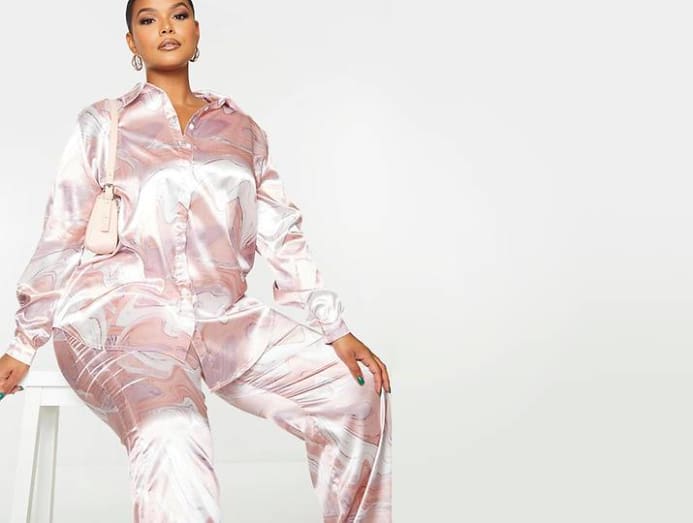 Check out these clothing retailers who embrace bigger sizes:
STYLE TIPS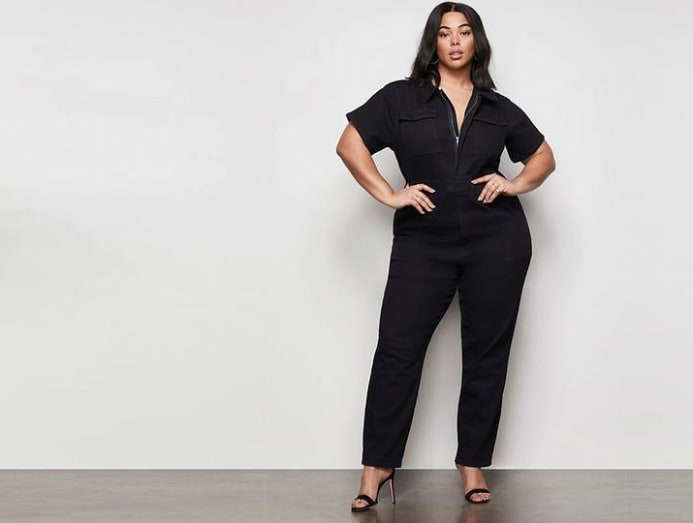 Make your clothes work for you with these tips from fashion stylist Joshua Cheung.
Do not attempt the oversized clothing trend. Instead, embrace your curves and go with clothes that show off your shape.
Elongate the legs with pointy shoes and a low heel. Another thing to look out for is the vamp of the shoe (this is the part that covers the top of your foot) – choose a shoe with a vamp that is closer to the toes than in the middle of your foot. 
Layer lightly to break up the monotony and create definition.
Make your clothes fit. Have a good tailor that you can trust and yet won't cost too much.
Have fun with colours. It's all about you and your personality.