Zendaya pays tribute to Beyonce by wearing the same dress she did in 2003
The 24-year-old US actress turned heads when she wore an update of Queen Bey's Versace dress from almost 20 years ago.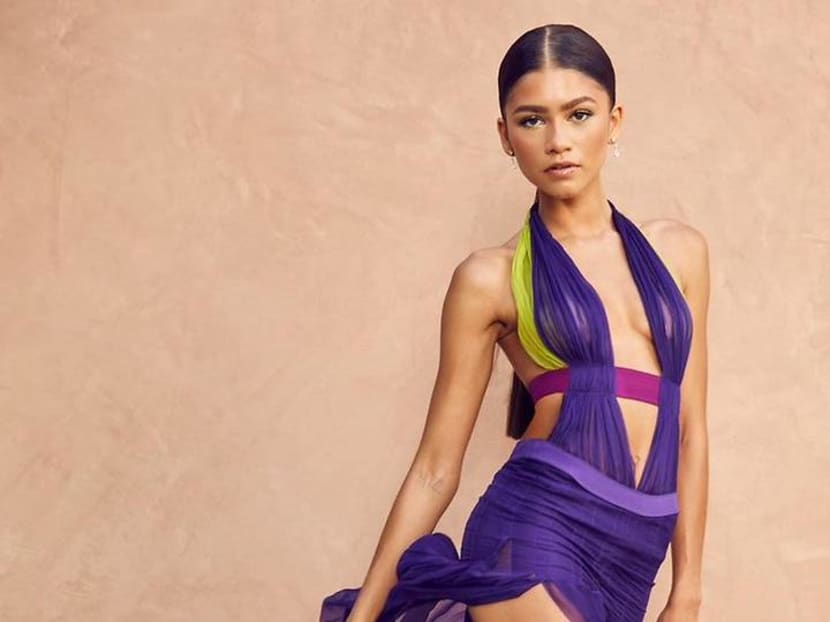 In an industry where no one wears the same thing twice – and no one would be caught dead wearing an outfit someone else has worn before – Zendaya is a rule breaker.
What is the likelihood that you would agree to wearing something your idol wore close to two decades ago? 
Zendaya did, and we are crazy in love with it.
In a series of Instagram posts chronicling her look for the BET Awards 2021, she dropped followers subtle hints such as "Full chereo in the backyard", "2003" and "Crazy in love".
If you piece the puzzle together, Zendaya was paying tribute to Queen Bey's look when the singer performed her hit single Crazy in Love in 2003, at the same awards show.
The Bet Awards was established in 2001 to celebrate African-Americans in the music, acting, as well as entertainment industries, among others. 
Zendaya's stylist Law Roach, who has styled other stars including Ariana Grande and Celine Dion, said: "Paying homage to Queen Beyonce wearing a Spring/Summer 2003 gets you a stylist with an archive!" 
Featuring the same shade of purple and lime green in the elegant cutout design, the only difference we spotted was the length of the skirt. Beyonce's was a mini skirt while Zendaya wowed the crowd with a flowy full-length skirt with a high slit that accentuated her legs. 
While Queen Bey accessorised with a chunky necklace in 2003, Zendaya kept it simple with a pair of purple Stuart Weitzman stilettos and diamond-studded earrings by Bvlgari. 
Italian fashion designer Donatella Versace said it was "a tough act to follow", and complimented Zendaya on Instagram, saying that she aced it effortlessly. 
As she put it, you got me looking, girl.