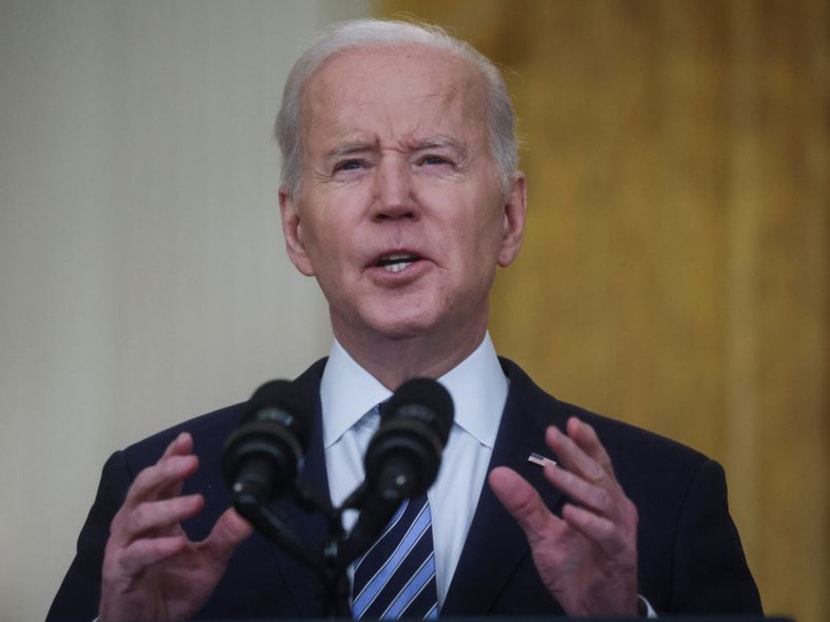 Biden had faced political pressure at home to impose sanctions before Putin invaded. The White House has held open the door to diplomacy, even agreeing in principle earlier to a summit between the president and Putin if Russia did not invade.
The president now becomes the face of the Western response to Russian aggression at a time when he is battling low poll numbers at home, rising inflation that could be exacerbated by the Ukraine conflict, and looming midterm elections that could hand control of the Senate and House of Representatives from his fellow Democrats to Republicans.
The White House has warned Americans that the conflict could lead to higher fuel prices in the United States, though it is taking measures to help soften that blow. US officials have been working with counterparts in other countries on a combined release of additional oil from global strategic crude reserves, two sources said on Thursday.
Biden warned oil and gas companies not to "exploit" this moment to raise prices.
Members of Congress from both parties urged the White House to move swiftly on tougher actions against Russia, including providing military aid to Ukraine, imposing stringent sanctions and export controls and ousting Russia from international organisations.
"This unprovoked attack has brought into sharp focus the need to expel the current Kremlin leadership from the international community," said Senator Bob Menendez, Democratic chairman of the foreign relations committee. "Today must mark a historical shift in how the world views and deals with the despot in Moscow."