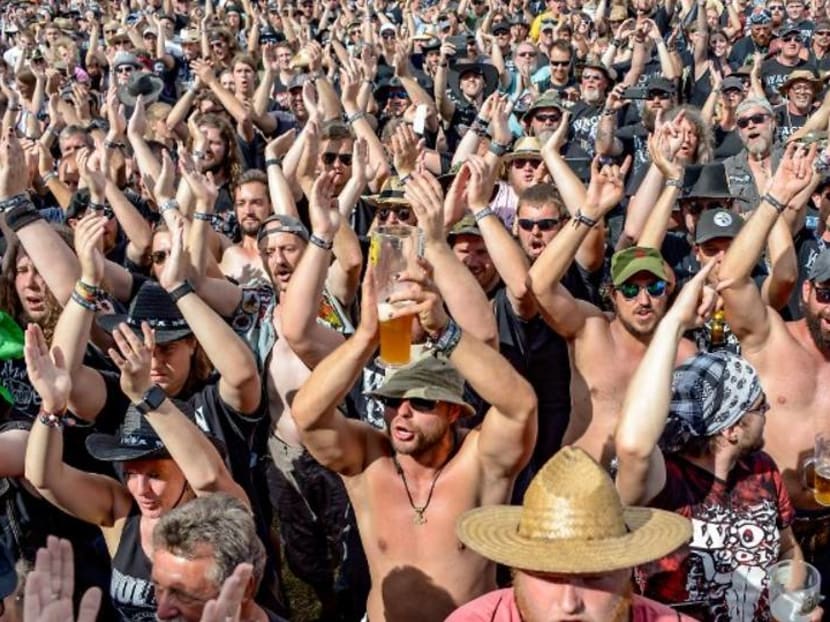 WACKEN, Germany: Two elderly men disappeared from their nursing home late on a Friday night and were found hours later - at the world's biggest music festival. 
Deutsche Welle reported that the nursing home alerted police after discovering that the two men were missing last Friday (Aug 3). 
According to the German broadcaster, authorities found the pair "disoriented and dazed" at 3am on Saturday at Wacken Open Air, touted as the world's biggest heavy metal festival.

They were found to have traveled about 40km to attend the days-long festival not far from Hamburg.
The Washington Post reported that authorities said the pair were found to have traveled about 25 miles (40km) to attend the days-long festival not far from Hamburg.
Peter Berndt, a spokesman for the Itzehoe police department, told the Post the two men were thought to have made their way to the festival by foot and public transport, although it is unclear when exactly they arrived in Wacken and how much time they spent at the festival.
According to Deutsche Welle, the men were reluctant to leave the four-day festival and police escorted them home with the help of a taxi and a patrol car.
"They obviously liked the metal festival," police spokeswoman Merle Neufeld was quoted by public broadcaster Norddeutscher Rundfunk as saying. "The care home quickly organised return transport after police picked them up."

Wacken Open Air, which has been held yearly since 1990, bills itself as the "Metal Mecca". 
All 75,000 tickets of the 29th edition, held last Thursday to Saturday, were sold out according to the festival website. 
This year's lineup boasted names such as Judas Priest, Nightwish and Children of Bodom. 
A photo of other elderly people having fun at the festival was posted on Twitter on Monday, with the caption: "Assisted Wacken. No discrimination of seniors". 
Wacken Open Air reposted the photo adding: "Of course not ... Because you're never too old to rock."