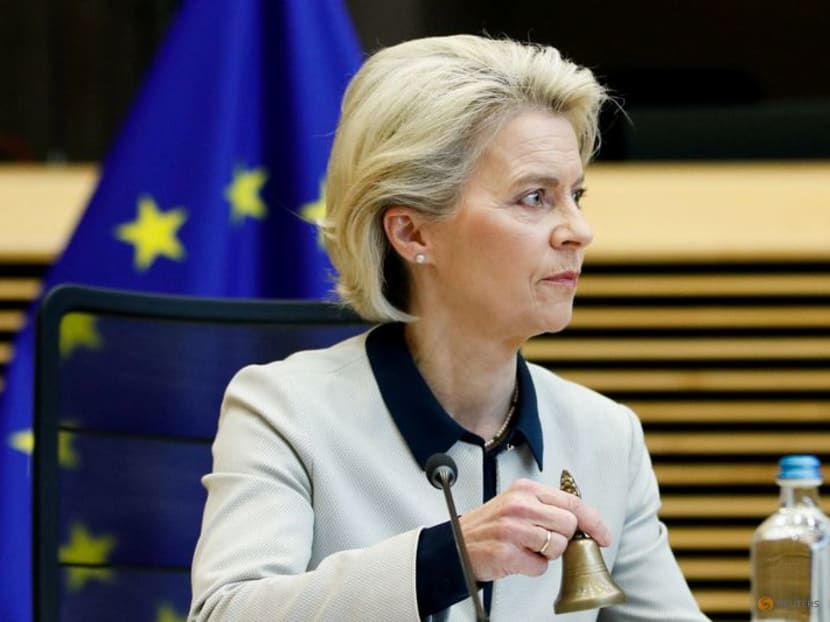 Russian assets in the EU would be frozen and Russian banks' access to Europe's financial markets would be stopped.
However, cutting Russia off the SWIFT global interbank payments system, one of the toughest steps the West could impose, is unlikely to be agreed at this stage, EU sources said.
Differing levels of dependency on Russian gas across EU member states could complicate the adoption of sanctions or limit their ambition, with some keen to see a gradual approach.
"Whereas some members have pushed for stronger sanctions in the face of a full-out Russian invasion, others are reluctant," one EU diplomat said.
The diplomat said Italy, Germany and Cyprus are among those that prefer a step-by-step approach, while Central European and Baltic states - those closest to Russia - want a harder stance.
"We support the most serious package of sanctions against Russia," Slovenian Prime Minister Janez Jansa said, wearing a tie with the Ukrainian flag's yellow and blue colours. "Russia needs to feel that the price of aggression is significant."
The EU approved a first round of sanctions on Wednesday, including blacklisting Russian politicians and curbing trade between the EU and two breakaway regions of eastern Ukraine whose independence Moscow has recognised.
The EU will also prepare new sanctions against Belarus. Ukraine's border guard service said Russian troops used Belarus as one of their entry points with Belarusian support.
The EU will also prepare a new aid package for Ukraine and help with evacuation operations, including of EU staff.