AUCKLAND: Amy sat at home in Australia looking at the face of her dead brother. Family members held a phone over him in Christchurch, New Zealand, where he would be cremated later that cloudy summer day in February 2021.
"We just had to do FaceTime so I could see him to say goodbye," said the 43-year-old New Zealander living in Brisbane. "Otherwise I would never have seen him again." 
Her mother had called a few days earlier, completely distraught. Her older brother died suddenly and they did not know why. It was a bad time for international travel. The world was still fighting a pandemic and the borders of her home country were shut. 
She could go home because she was a citizen but would first need to get a room at a government isolation and quarantine facility, which was booked out for months. She felt horrendous, she said. "I already knew by that point that I was never going to get home in time."
"LOTTERY OF HUMAN MISERY"
New Zealand began its staged reopening to the world this week, as it winds down tight border controls and a controversial quarantine system.
Amy was one of the estimated one million New Zealanders abroad who bore the brunt of those rigid controls designed to keep the COVID-19 virus at bay, prevent the Pacific nation's public health system from being overwhelmed and ultimately save lives during a global pandemic. 
The border closed in March 2020 to all but citizens, residents and critical workers, and rules for all exceptions were strict. But even those who could enter had to vie for rooms in the government's Managed Isolation and Quarantine (MIQ) system, where demand far exceeded supply. 
New Zealand reported its first case of COVID-19 on Feb 28, 2020, and swiftly cut to an elimination strategy for the next 18 months, keeping the country largely virus-free until the arrival of the Delta variant in August last year.
On the frontline of the strategy was MIQ, the buffer that stopped the virus from seeping through. International arrivals isolated or quarantined for up to 14 days in one of 32 MIQ facilities dotted around the country, most of them in the business, transport and medical hub Auckland. 
The impact on travel numbers was devastating. Customs data shows international arrivals averaged around 20,000 a day in February 2020. In February 2022, it was down to 500. 
Some called it the lottery of human misery. Several thousand MIQ rooms were released for online booking each month to tens of thousands of people seeking a spot. People who fit tight criteria for critical travel could apply for an emergency allocation but it took time and paperwork. Amy, who only wants to be known by her first name, had neither. 
She had applied for emergency MIQ the day her mother called. An email response came two days later asking for her brother's birth and death certificates as proof that he was her brother and that he had died. He was 45 and the family had no idea where his documents were. The funeral home said it would take about two weeks to get his death certificate. "It was just about impossible to find proof that he was my brother," she said. "Everywhere I looked, everyone was just going: It's a waste of time.'"
Amy was not alone. MIQ, which is also the name of the government group that runs the scheme, has acknowledged the difficult circumstances many New Zealanders experienced in the pandemic. The MIQ website says that supporting information is required for all applications to ensure a "fair and consistent" process and that a dedicated team works seven days a week on emergency allocations to turn around cases as quickly as possible: "They work hard to ensure everyone is treated fairly."
Local news carried the heart-rending stories of people battling MIQ. An Auckland man went on a three-day hunger strike in an isolation hotel before he was given early release to go home and see his terminally ill father. He died a day later. 
A woman suffering from breast cancer could not get her British parents into the country, another was separated from her teenage daughters for a year. 
In one crushing video clip, a wailing woman said goodbye to her mother through the wire fence of an MIQ facility - one arm reaching out through a gap, metres away from the hearse. 
A PREGNANT JOURNALIST AND THE TALIBAN
MIQ has been one of the most troubling and divisive aspects of the government's public health approach, said sociologist and Massey University Distinguished Professor Paul Spoonley.
One case, in particular, made international headlines. In January, a pregnant Kiwi reporter in Afghanistan claimed the Taliban gave her safe haven when her own country had denied her entry to give birth at home. In less than a week, the New Zealand government granted Charlotte Bellis an emergency MIQ spot, but not before a public spat that shone a spotlight on the cracks in the country's gold-standard infection controls. 
Human rights activists criticised Bellis for equating Taliban rule with life-saving public health measures. Others called out her privilege as a white woman using her media savvy and political connections to get what she wanted while, in the words of one Twitter user, "slapping Afghan women in [the] face".
Being pregnant and locked out had gained Bellis public support at first, Spoonley said, but the mood shifted when the government revealed she had refused official help more than once. "Once people understood that, there was quite a bit of hostility."
The media saga supercharged an already heated MIQ debate. Some voiced their sympathy for Bellis and other Kiwis abroad. Others were angry. "[Expletive] idiot went chasing fame and stories, now it's the headline on the front page," one reader fired in an email to this journalist. "She chose to go overseas and get pregnant. Not our problem," said another.
"DID YOU ENJOY THE HOLIDAY I PAID FOR?"
Julie Forman was spared the nasty comments but a few people asked about her taxpayer-funded MIQ stay when she came home from Indonesia. "Did you enjoy the holiday I paid for?" they asked the primary school teacher. She let the comments go. "I just said no, we didn't, and I feel very blessed about that."
Her family of four had packed up seven years of life in Medan to return to New Zealand at the end of June 2021, when her son's pre-departure COVID-19 test came back positive. 
The Delta variant had arrived in Indonesia and case numbers were surging. Two weeks later countries including the Formans' transit point Singapore barred travellers from Indonesia, thwarting their flight plans and quadrupling the cost. 
They were still working out flights when Indonesian authorities announced new rules requiring all domestic travellers to have a vaccine certificate. Forman's two teenagers were foreign visa-holders and did not have the Indonesian ID numbers required for certification. They spent five months battling red tape, stress and uncertainty, unable to leave. 
But they were the lucky ones, Forman believes. Her husband was Indonesian so they had family, helpful neighbours, a resourceful immigration agent in Medan and most importantly, were already booked into MIQ. Online booking was stressful but after that MIQ was the easy part, she said. "Every time we needed to change the booking - first my son's diagnosis, then the airline - the flight changes section of MIQ just booked you another spot."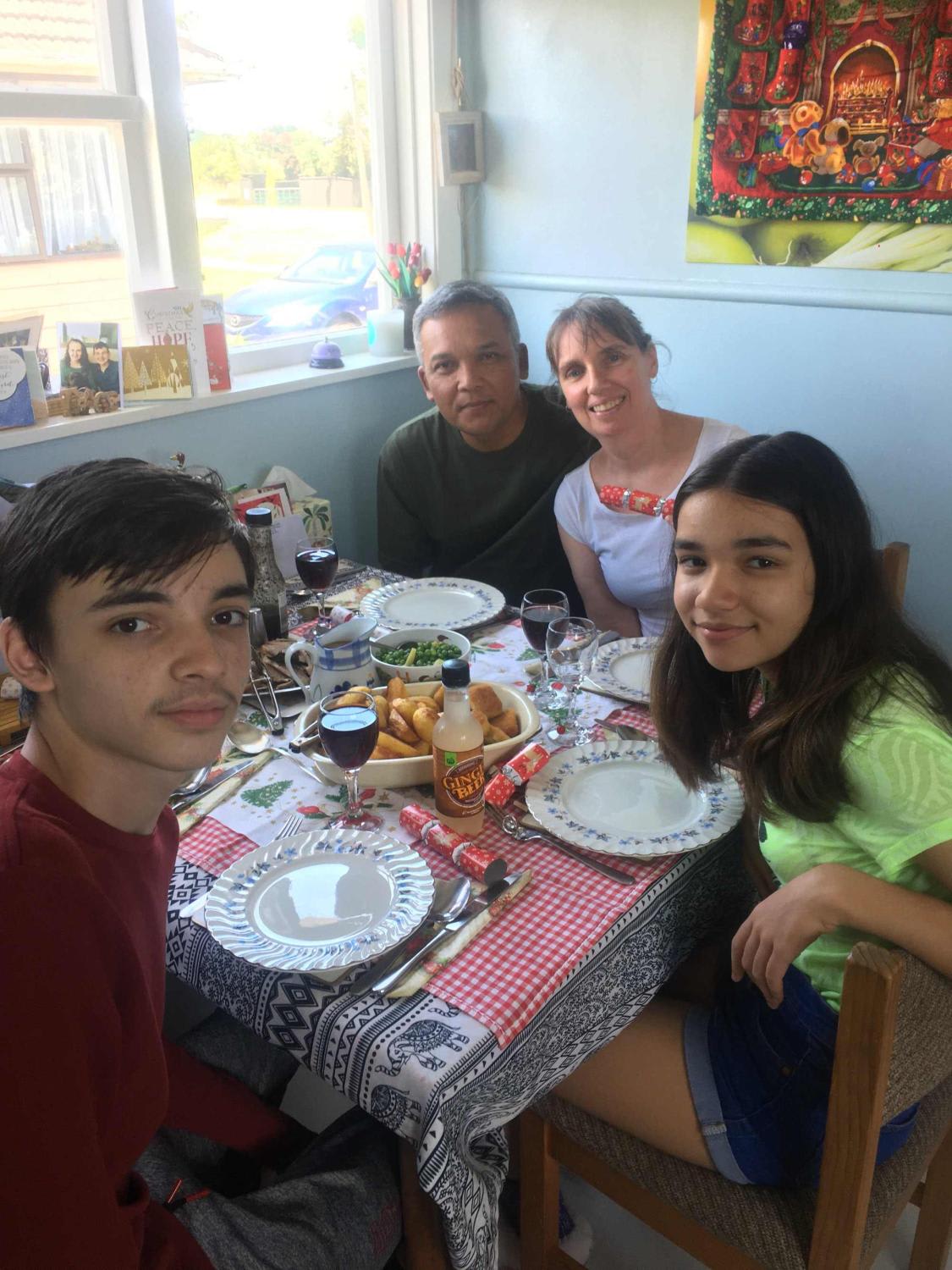 She emailed MIQ her final booking change one afternoon, which was nighttime in New Zealand. "When I sent it to them the guy said, 'Oh I remember you from June last year! You still haven't managed to get back!'" She felt the team had gone above and beyond to try to make things simple for them. "He was very sympathetic and very personal, for somebody who's never met me."
They made it home a week before Christmas, four of the nearly 227,000 people who have gone through MIQ since March 2020. 
Forman no longer follows border updates like a hawk but heard when MIQ postponed a room release because of the Omicron outbreak in January. It pained her to think that no one could come into the country, even though it was temporary. "I thought, oh my gosh, I could remember how distressing it was to be in that situation." 
They seldom get asked about their problems coming home. For some Kiwis, New Zealand is their world, she said, and understanding something they have never been exposed to is hard. "Even for family that are very close and care a lot, it's very, very difficult for them to relate to what it's like for people overseas in very difficult situations."
GROUNDED KIWIS
Both Julie and Amy found support in Grounded Kiwis, a Facebook group of New Zealanders abroad that started in the shadow of MIQ and last month took the government to court for depriving citizens of the right to return. As the pandemic ground into its second year, more than 90 per cent of the eligible population had been vaccinated and an increasing number of community cases had already been isolating in the community. Why were fully vaccinated Kiwis overseas not allowed to come home and do the same? 
An Ipsos survey in February showed New Zealanders' support for closed borders had fallen to less than half for the first time at 47 per cent. A comfortable two-thirds of people still believed the government was doing a good job dealing with COVID-19, but this was the lowest since the start of the pandemic. 
Stories of MIQ misery fed into growing discontent with public health measures, considered some of the tightest in the world. Grounded Kiwis took its case against MIQ to the Wellington High Court in mid-February.
Less than 200m away on the parliament lawn and surrounding streets, protesters and their vehicles were camped out demanding an end to the vaccine mandate and other pandemic restrictions that they say have cost the unvaccinated their jobs, lives and freedom. Both groups had claims against the government but their causes were separate, Grounded Kiwis had told national broadcaster RNZ. 
The anti-mandate protests had a carnival atmosphere for weeks but erupted this week as police moved in to clear out the camps. Protesters set the parliament lawn on fire and hurled bricks, gas canisters and camping chairs at officers. Prime Minister Jacinda Ardern said she was angry and saddened by the events and that parliament grounds had been desecrated. 
WINNERS AND LOSERS
All metrics show New Zealand's cautious approach has worked, said University of Otago epidemiologist Professor Michael Baker. 
"The elimination strategy has performed exceptionally well for New Zealand, giving us the lowest COVID-19 mortality in the OECD, a significant increase in life expectancy, a relatively high degree of personal freedom for much of the pandemic period and relatively good economic performance," Baker and his colleagues wrote in a New Zealand Medical Journal editorial published in November.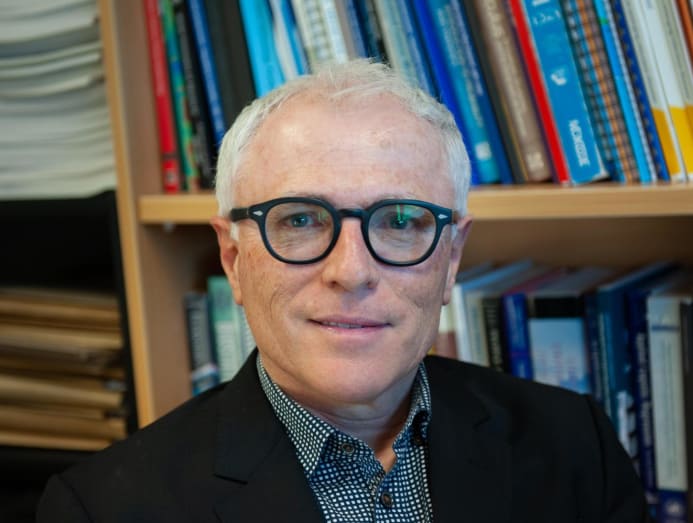 The strategy had kept the virus under control long enough for 94 per cent of the population to be vaccinated by the time New Zealand began loosening pandemic controls to rejoin the world in February. "We've done it all without all of the misery and death and economic hardship and severe lockdowns that many countries had to endure," said Baker. 
Public health measures have to be implemented at a population level to achieve results, he said, and there are always winners and losers. Being at war with a virus has meant doing things that one would not even dream of in peacetime, and opinion polls showed the majority of New Zealanders agreed it was the right thing to do. But over time a growing number of Kiwis overseas have felt their lives damaged by these extreme measures, he said, and they have, genuinely. "They've borne a disproportionate amount of the cost."
In Brisbane, Amy let her MIQ application lapse, unable to get the papers to prove her own brother had died. She was booked to fly home in early March right after vaccinated Kiwis in Australia were allowed to bypass MIQ and self-isolation if they tested negative on arrival. The border is expected to gradually creak open over the course of the year until MIQ is removed for most vaccinated travellers by October or earlier. 
She thought it was unfair to have no choice but to see her brother for the last time on a video call. But everyone had been telling her that this was life with COVID-19. She seemed resigned to her situation: "There's nothing we can do about it."
Theirs was not a big family, Amy said. Her mother has a brother and they have friends, some cousins. "But there's only ever been my mum, my brother, and I."
She struggled to describe what was happening and how she was feeling, unable to grieve, unable to just go home to her own country when she needed to the most. "I should be home with my mum right now and I can't," she said.