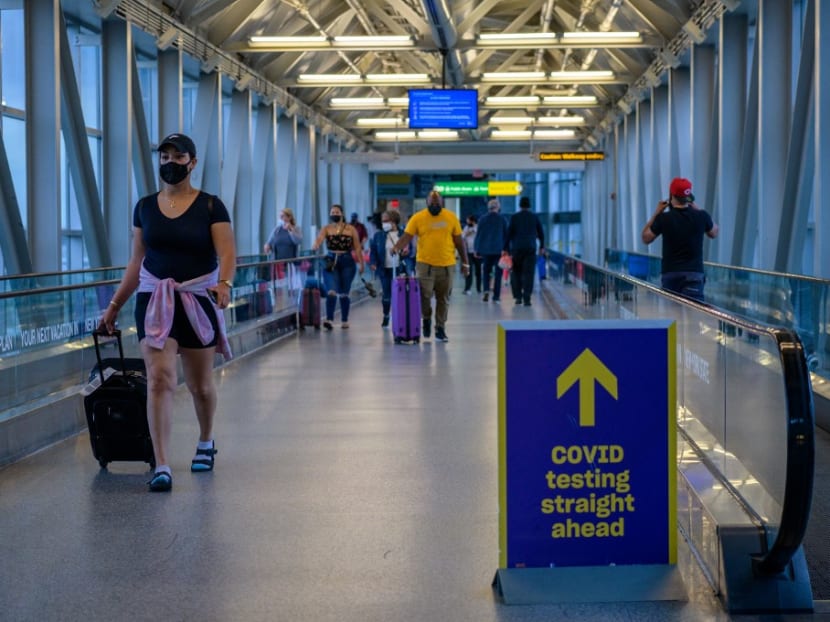 WASHINGTON: The US Centers for Disease Control and Prevention (CDC) on Tuesday (Sep 7) warned against travel to Brunei, Sri Lanka and Jamaica because of the rising number of COVID-19 cases.
The CDC raised its travel advisory to "Level 4: Very High" for those countries, telling Americans they should avoid travel there.
Brunei on Wednesday reported 116 new infections, bringing the total number of cases to 3,683. Brunei introduced fresh curbs last month after seeing its first local infections for 15 months. 
Sri Lanka reported nearly new 3,000 cases on Tuesday, while Jamaica had about 800 new infections on Monday. 
Malaysia, Thailand and Bangladesh are also among the countries under CDC's Level 4 travel health notice. 
SINGAPORE UNDER LEVEL 2
The CDC also eased its ratings for the Netherlands, Malta, Guinea-Bissau and United Arab Emirates from "Level 4: Very High" to "Level 3: High", which urges unvaccinated Americans to avoid travel to those destinations.
The CDC also raised Australia from "Level 1: Low" to "Level 2: Moderate".
Sydney and Melbourne, Australia's largest cities, are locked down after outbreaks from the highly infectious Delta variant in June ended months of little or no community transmission. 
Singapore is also categorised under Level 2, where travellers are urged to be fully vaccinated before travelling to the country. 
"Unvaccinated travellers who are at increased risk (of) severe illness from COVID-19 should avoid nonessential travel to these destinations," said the CDC on its website. 
Other countries under the Level 2 category include India, South Korea, Pakistan and Egypt. 
In addition, the CDC raised its advisory level for Anguilla, Antigua and Barbuda, Benin, Ghana, Grenada, Turks and Caicos Islands to "Level 3".
The CDC issues travel recommendations by countries and for US territories but does not list recommendations for individual US states.
It currently lists about 80 destinations out of around 200 ranked as "Level 4", including some US territories.