Explore Gangnam, the birthplace of K-pop
From brilliant idol groups to colourful celebrity dolls, this famous district in Seoul holds the past, present and future of a cultural phenomenon that has taken the world by storm.
Infectious tunes, snappy dancing and head-turning fashion … the Korean wave (or Hallyu) has established a firm hold over today's pop culture landscape, setting trends and turning its stars like the members of BTS and Blackpink into global icons.
With K-pop blazing a trail around the world, many people want to experience its origins with a visit to South Korea. But where would one start?
Let pop star Psy's 2012 global hit, Gangnam Style, guide you. The catchy song remains an apt way-finder for the glitzy district that is well known for luxury boutiques and edgy fashion. As the birthplace of K-pop, Gangnam continues to be home to some of today's biggest entertainment agencies and talents. 
All this and more make Gangnam a must when planning your Hallyu itinerary.
CELEBRATING THE PRIDE OF SOUTH KOREA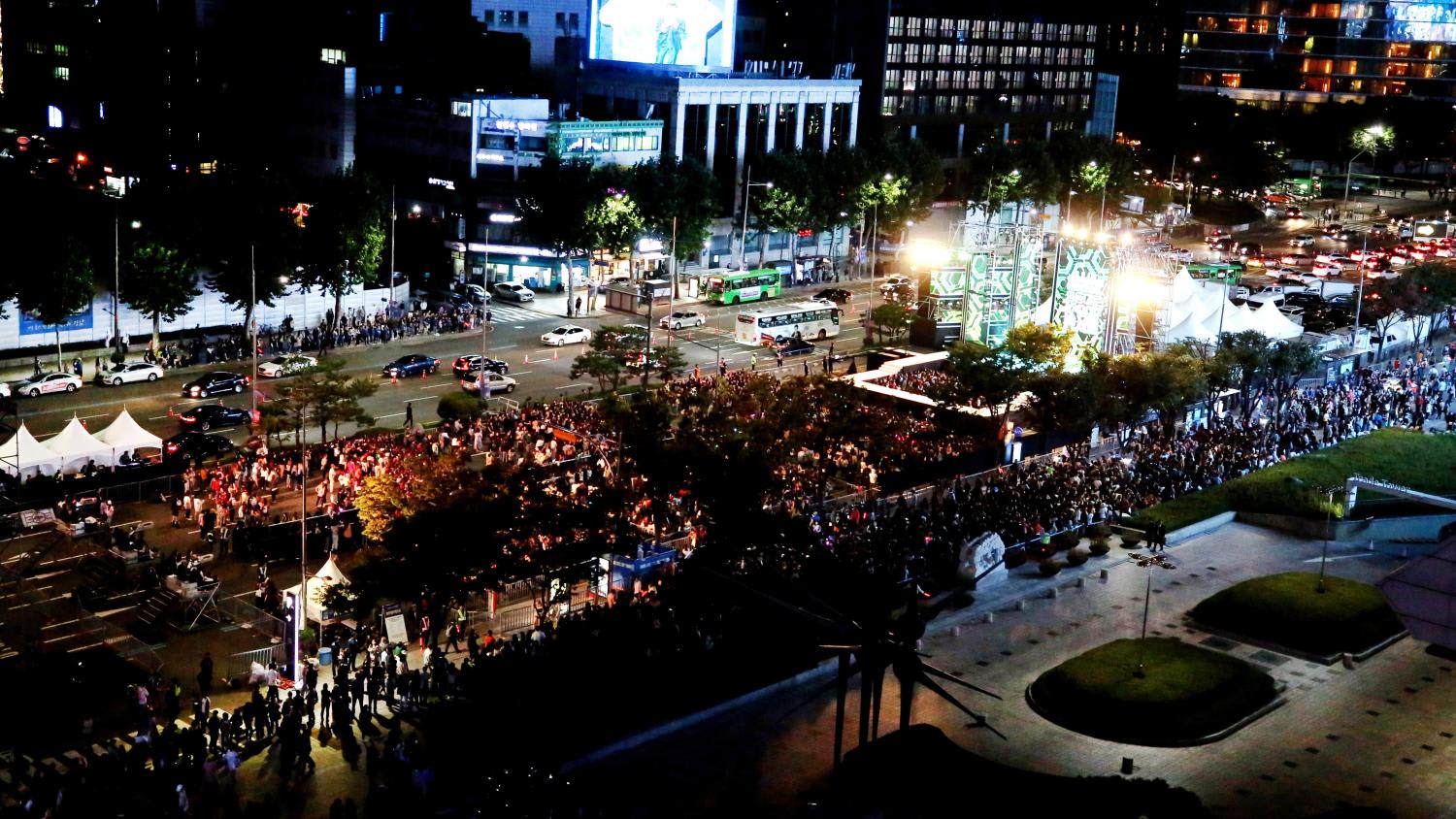 Every year as the leaves turn to gold for autumn, Gangnam readies itself for one of its most renowned marquee events – the Gangnam Festival. The nine-day celebration lights up the streets and buildings throughout the district, with concerts, shows and activities honouring South Korean art, culture and traditions.
Each year, the event culminates in the Yeongdong-daero K-Pop Concert, also known as the Mega Hallyu Concert. This year's edition was especially memorable as it marked the return of on-site performances in Gangnam after two years of online shows. Held at Starfield COEX Mall, the free public event was headlined by Psy and red-hot artistes such as boy band Highlight and girl group Weeekly, while hosts Tiffany Young from Girls' Generation and Hyunjae from The Boyz entertained the rapturous crowd.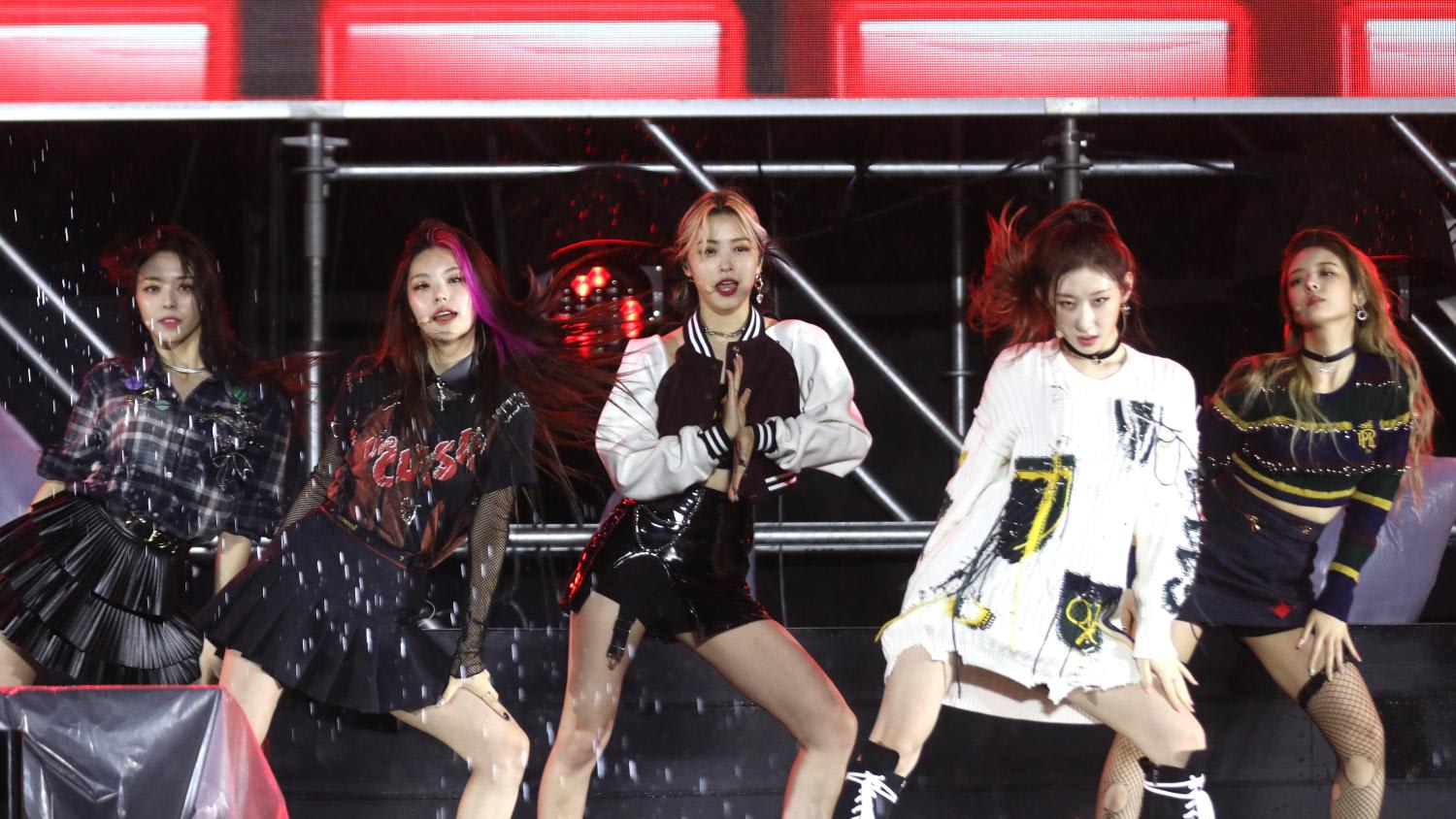 With stars like NCT127, Itzy, Red Velvet and even the legendary Rain performing in previous years, the concert has long been a much-anticipated calendar event, even for those watching the live stream online. But for those wanting front seats to see what K-pop has to offer, a visit to Gangnam every October is a must.
THE MUSIC GOES ON
Even with COVID-19 pandemic restrictions, the organisers of the Gangnam Festival always kept spirits high. Harnessing the country's technological capabilities and the support of K-pop's famed entertainment agencies, the organisers found a solution to continue celebrating with the creation of the online G*KPop Concert in May 2021.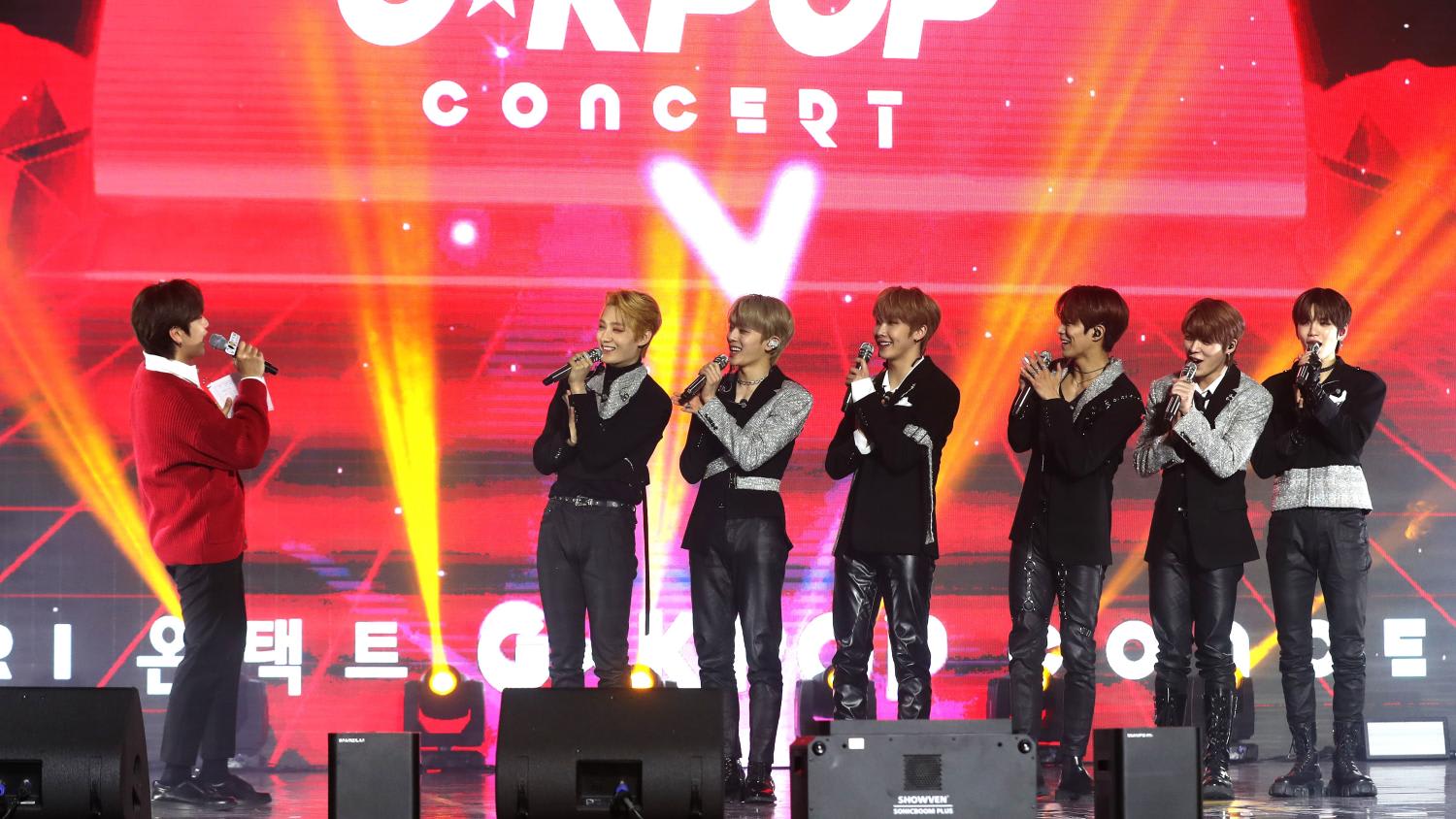 For four weekends, fans worldwide enjoyed top entertainment on their screens as they streamed performances of live acts, such as Verivery, GFriend, Momoland and Loona. The organisers continued to showcase the G*KPop Concert for three days in July this year, even after the pandemic restrictions were lifted.
Popular acts took to the stage and unleashed their talent as fans cheered online. Acts included AB6IX, Kard and Secret Number, each a stellar example of why they are all exciting groups to watch.
A WALK OF K-POP FAME
Many of these K-pop talents trained at mega entertainment agencies with offices and studios in Gangnam. So, it's easy to imagine one's favourite stars popping out for coffee between rehearsals in their younger days. Although some agencies have moved out and bumping into celebrities remains an elusive affair, you'll find other photo opportunities along Gangnam's popular walk of fame – K-Star Road.
To get there, exit Apgujeong Rodeo Station and head towards the Cheongdam intersection, where you'll see cute giant statues along Cheongdam-dong street. Installed in 2015, each Gangnamdol ("Gangnam doll" in Korean) is a 1.5m-tall teddy bear that represents some of K-pop's hottest stars. K-Star Road stretches over a kilometre, with groups like BTS, Girls' Generation, Super Junior, 2PM and Shinee making an appearance. In total, 17 statues await the attention of adoring fans, with one bonus bear resembling Psy. 
While strolling these glamorous streets, fans can drop in at Flower Café Roh Rang for drinks with photos of their favourite celebrities printed on the cup sleeves. Or they can visit Yujeong Restaurant, where the uber-famous members of BTS often ate during their training days. Take in the atmosphere of these memorable places and meet other K-pop fans while you're at it – a Hallyu experience in Gangnam promises to be unforgettable.
Watch Gangnam Insider's Picks on meWATCH to live out your K-pop fantasies in Gangnam.