Transverse Orientation: A Greek odyssey in Singapore to stir your soul
The full-length theatrical dance performance by celebrated choreographer Dimitris Papaioannou arrives in Singapore as part of Esplanade's da:ns series.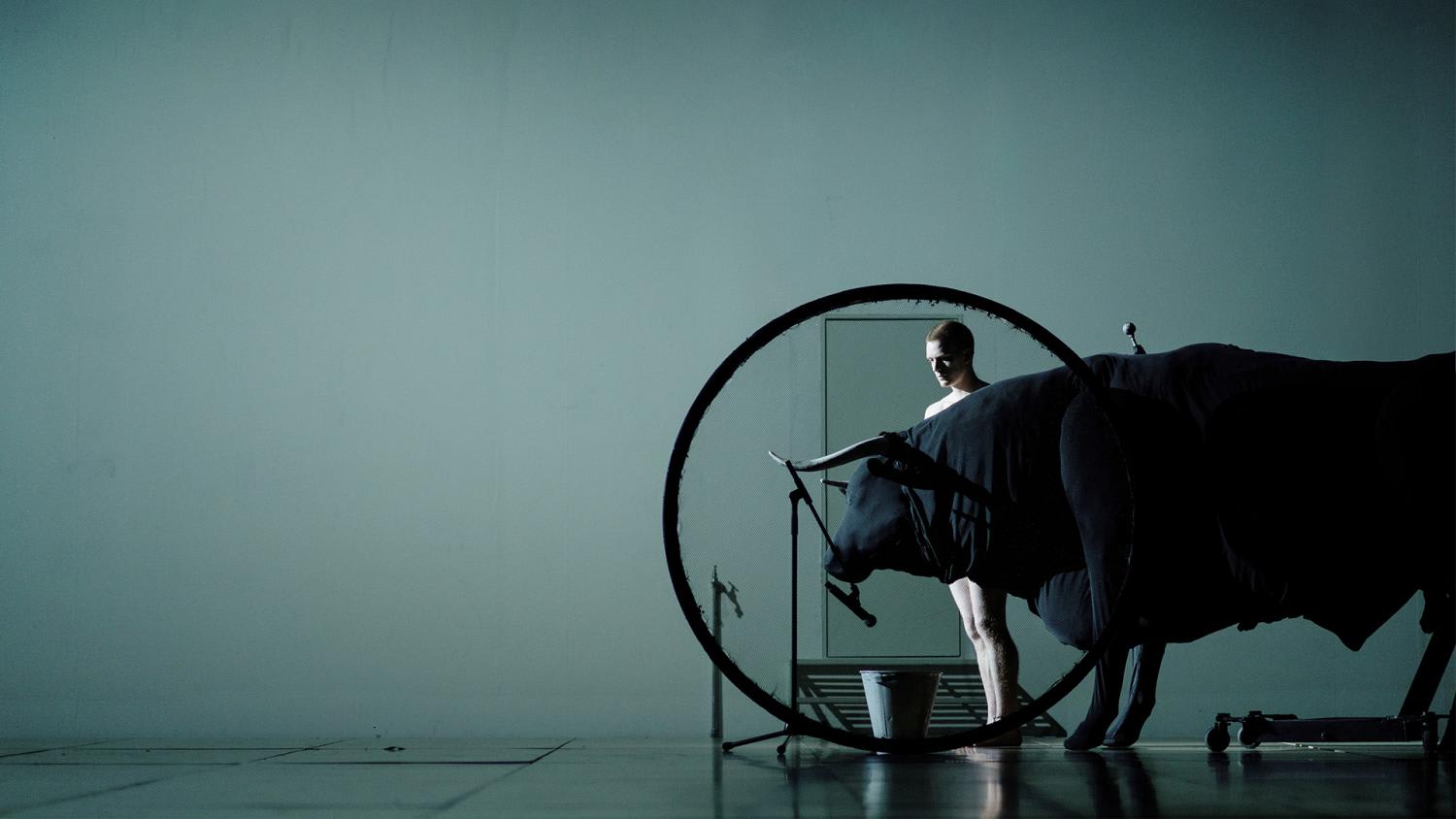 From the imaginings of Greek stage director, choreographer and visual artist Dimitris Papaioannou comes Transverse Orientation, a bold performance that blends theatre, dance and visual art.
For two nights in August, Esplanade Theatre will be a portal to surreal landscapes and the kind of storytelling that moves without words as bodies and props meld into incredible scenes of poetic beauty.
Marking the return of live international dance presentations at Esplanade – Theatres on the Bay for the first time since 2019, Transverse Orientation comes to Singapore on Aug 26 and 27, its second stop in Asia after Japan.
Papaioannou's newest production, which premiered in June 2021, has been warmly received by audiences and critics from over 20 cities in Europe and the United States. It received acclaim on many levels: The boundary-pushing delivery drawn from multiple disciplines, the visual storytelling through arresting tableaux, the exploration of our desire to find meaning in life, and the compelling presentation with strong, timeless archetypes.
Transverse Orientation was nominated for Best New Dance Production at this year's Olivier Awards, which honours London's best theatre, opera and dance performances. This is Papaioannou's second production to arrive on Singapore's shores – the first was Still Life for the Singapore International Festival of Arts 2016.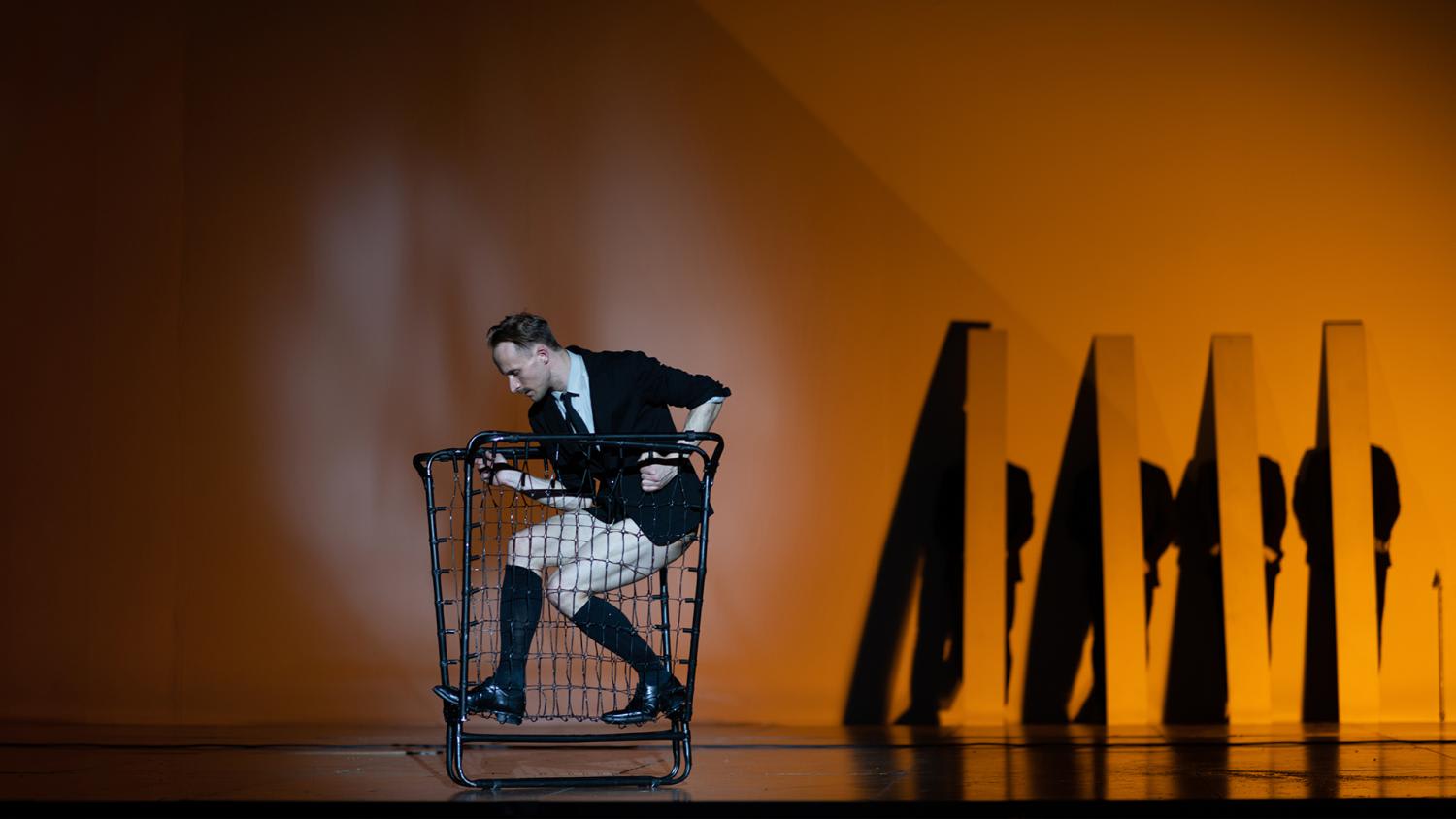 AN ODE TO MOTHS AND THE MOON
Transverse Orientation owes inspiration to a natural phenomenon – the behaviour of moths when seeking out light. Purposeful yet erratic, the mission is likely instinctual to the moth but foolish to observers. From this, Papaioannou draws on the tension between light and shadow and produces a live performance using dance forms, puppetry and visual illusions.
In some scenes, men in suits find purpose in their tasks but are made comical with pin-sized heads. A heaving bull appears in other scenes, recalling Greek myth Theseus and the Minotaur. And like Botticelli's Venus Rising, a woman becomes the guardian of water or the moon – a catalyst for change to Papaioannou.
This full-length creative work moves us to consider the themes of chaos, reconstruction and metamorphosis. In a post-performance talk in Lithuania earlier this year, the Greek director shared that the show is an investigation of what it means to be human, not a commentary about issues such as the pandemic or war.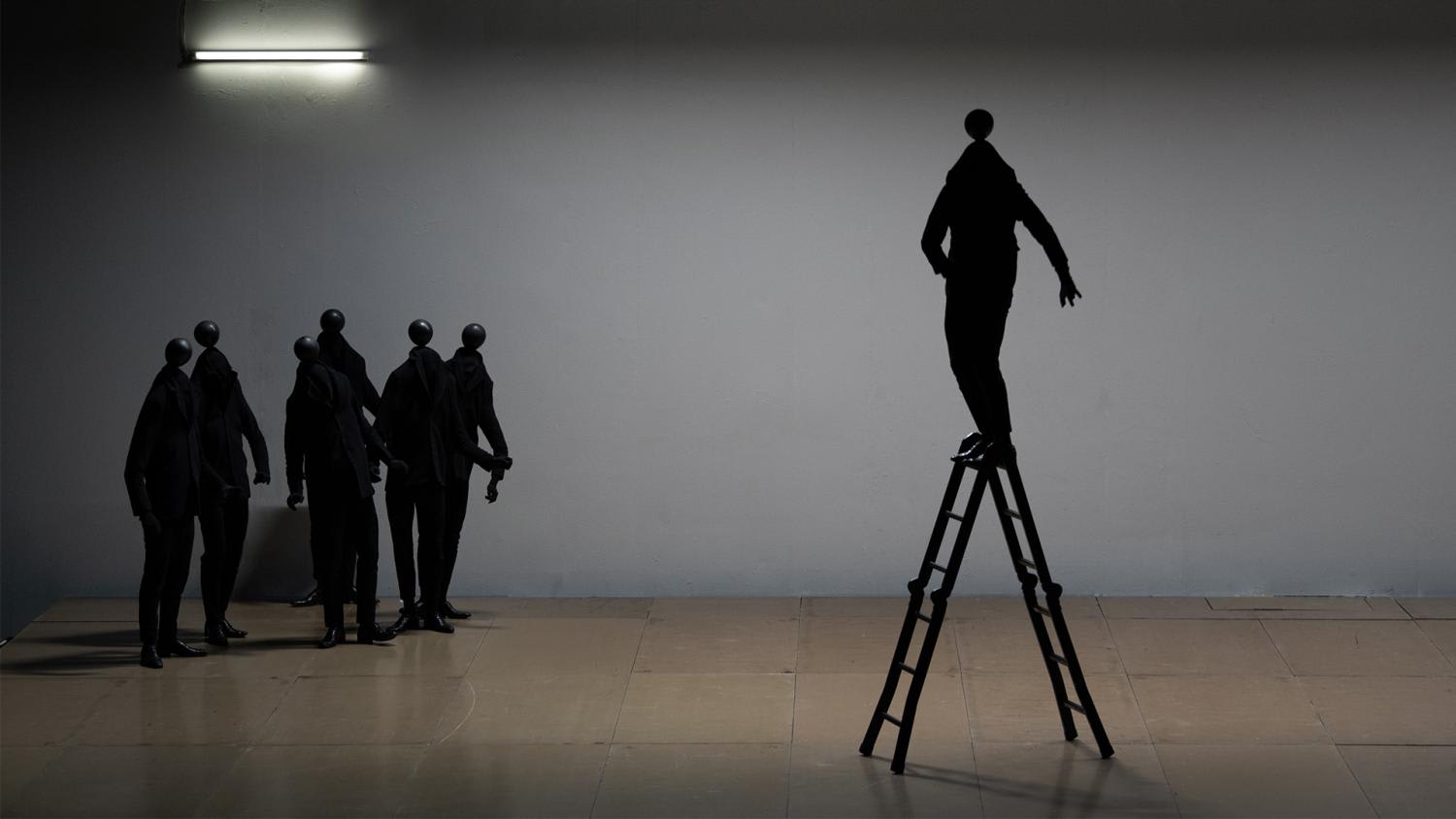 "When you arrive at the theatre (already) charged, the way you mirror yourself in what we have to present to you is completely different," he explained. "But it is not for me to understand that because I am trapped in the job of working to make the mirror as reflective as possible. So that all of you reflect on different things and maybe have a chance to meditate upon issues that concern you."
Set against the strains of baroque composer Vivaldi, the 100-minute journey is Papaioannou's most collaborative and chaotic yet.
"I constantly play with people … and experiment with ideas," he shared. "So when the time comes, and my collaborators and I decide to make a new thing, I bring forth those ideas, and I hope that will compose a new interesting play."
This tempestuous method lends itself perfectly to exploring the duality of light and dark in Transverse Orientation. "I want to stress that violence, darkness and negativity are part of our nature. Our task is to tame them, not to choose what we would like to exist," said Papaioannou.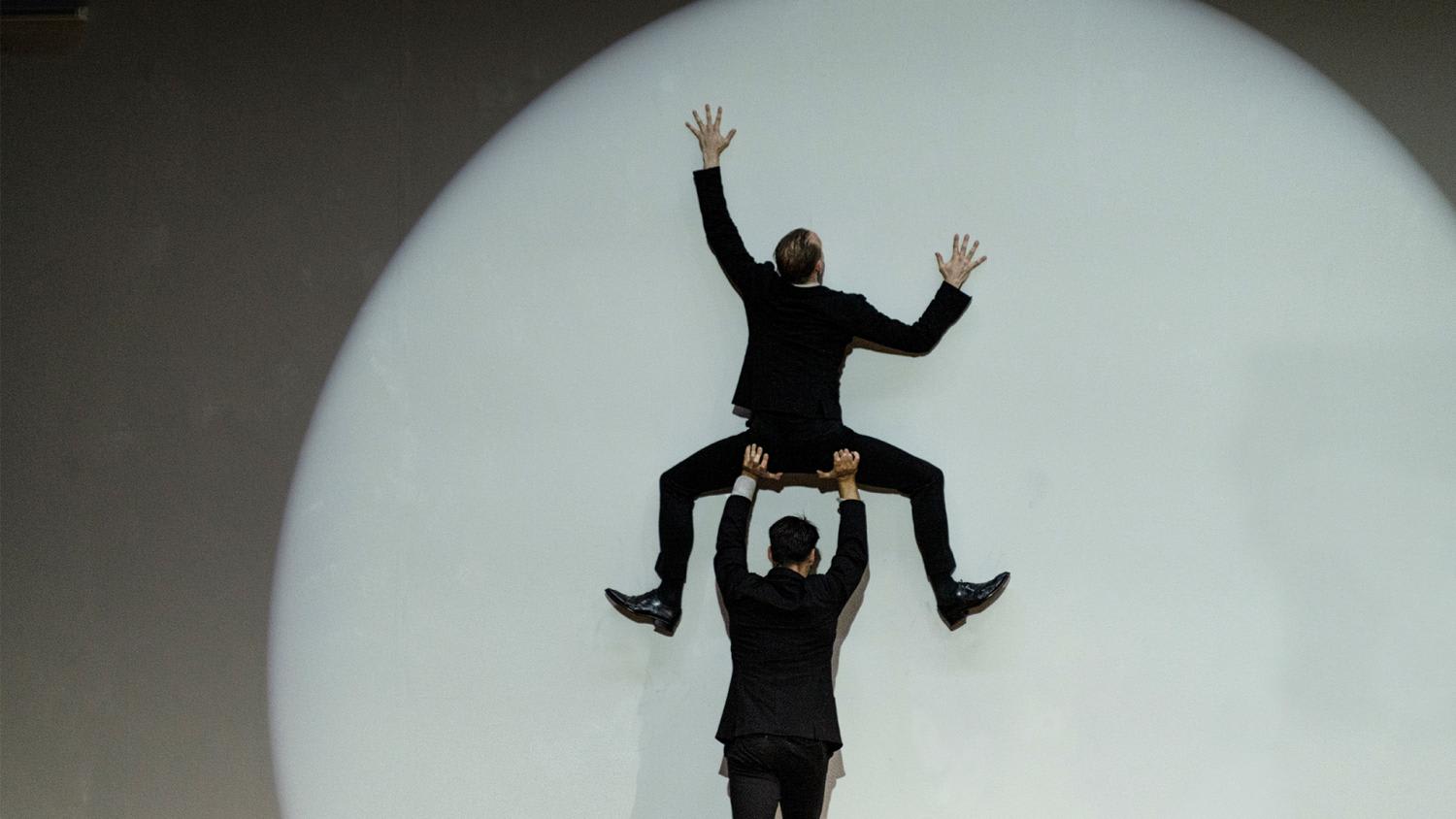 A MAN OF MANY TALENTS
Born in Athens in 1964, Papaioannou studied under legendary Greek painter Yannis Tsarouchis before making his name as a painter and comic artist. He then ventured into the performing arts and became an acclaimed director, choreographer, performer, and is also a set, costume, make-up and lighting designer.
As the youngest person to direct the 2004 Olympic ceremonies in Athens, Papaioannou also produced the opening ceremonies for the inaugural European Games in 2015. He famously created Since She for Tanztheater Wuppertal Pina Bausch in 2018, becoming the first artist to set a new full-length work for the company.
He attributes his eclectic background to his hybrid works, which he hopes will provide lasting evocation. "A perfect viewer is someone who wants to be touched, is open to be touched and is extremely critical," Papaioannou mused. "I like them to want to be conquered. I want them to have the desire to have the most pleasure possible from a work of art, but I don't want them to be easy."
Based on the reactions across the globe to Transverse Orientation, it would seem that audiences are more than happy to surrender to his vision.
Catch Transverse Orientation at Esplanade Theatre on Aug 26 and 27 at 8pm. Get your tickets (S$32 to S$100) now.