A beginner's guide to setting up your ultimate home bar
From gin and glassware to bourbons and bar carts, here's a basic rundown of what you need to get started. Bonus: A simple go-to drink recipe to impress guests.
In partnership with Beam Suntory Asia.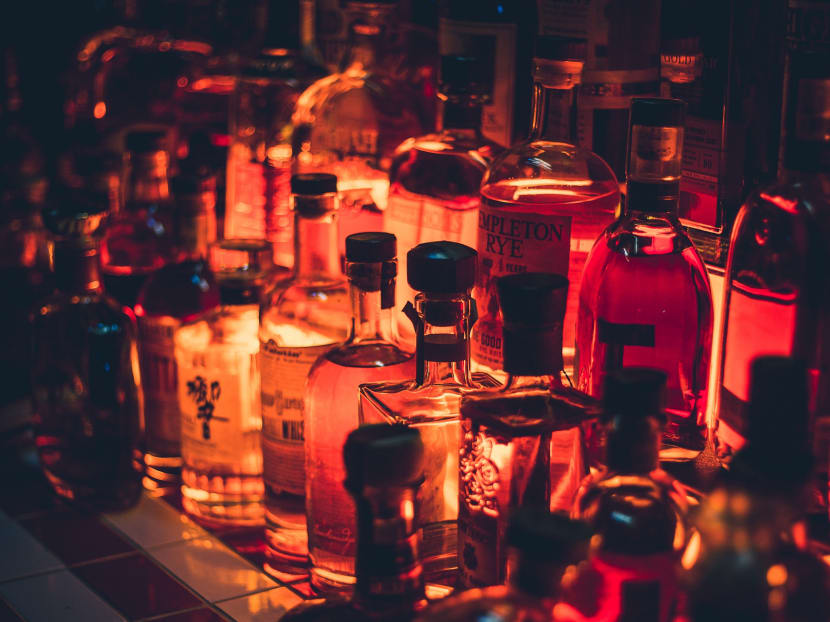 Everyone knows that the best way to win friends and influence people is to have a decked out home bar. Okay, we kid – there's way to more life, of course, but it sure is a good option!
Even if you don't drink (a lot), a proper home bar is a fixture every home should at least consider. But how does one go about it?
While it might be a tad tough to try and replicate the ambience of your beloved speakeasy or watering hole without embarking on extensive renovations or kidnapping your bartender, there are certainly ways you can recreate some of your favourite drinks in the comfort of your own home.
To help you get started, CNA Lifestyle asked Beam Suntory Asia's Southeast Asia brand ambassador Andrew Pang to break things down with some simple pro tips for stocking your home bar, which will hopefully take your drink-making (and drinking) to the next level.
DEDICATE A SPECIAL SPOT FOR YOUR BAR
"I think it's good to have a dedicated space for your bottles and equipment," advised Pang. "A bar cart works well because there will be space for everything you need to serve, whether it's glassware, ice or equipment."
Rather than let various bottles of alcohol take over your kitchen counter or cabinets, keeping a designated area for all your bar gear helps you stay organised and makes the overall deal look a bit more professional.
If you can afford the space, a chic bar cart is all the rage now – and welcoming enough for guest to feel comfortable walking up and making their own drinks. If not, a big round tray would suffice.
"If you are setting aside a specific space for the bar, let it be where you entertain the most. This ensures you're never too far away from your guests," said Pang.
"The bar is usually in the study, meant to facilitate business and 'serious' talk. Or part of the dining room because a good dish should always go with a good drink. The bar was never made for just one person. So when you consider where you want your bar to be, let it be where the conversation and laughter happen the most."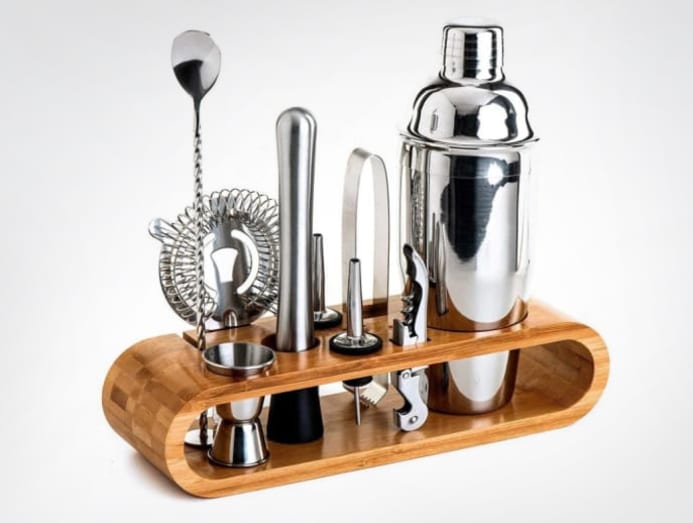 EQUIP YOURSELF WITH THE RIGHT TOOLS
Pang recommended getting a starter kit comprising a mixing glass, a bar spoon, a strainer, a measuring jigger, a Boston shaker (two-piece cocktail shaker), a chopping board, a paring knife and a pour spout.
A newbie "bartender" needs only a few essential bar tools to develop his or her skills, so don't worry too much about getting more specialty gadgets unless you need these for making specific cocktails.
ASSEMBLE YOUR GLASSWARE
What you drink out of is just as important as what you're drinking.
Must-have glassware include Collins glasses (also known as a highball or tall slim glass), coupe glasses (a tumbler used to serve short cocktails such as the Negroni or Old Fashioned), rocks glasses (round-bottomed glasses best for drinks that don't require ice), and the Nick and Nora glasses (stemmed ones that are used for serving stirred or shaken cocktails).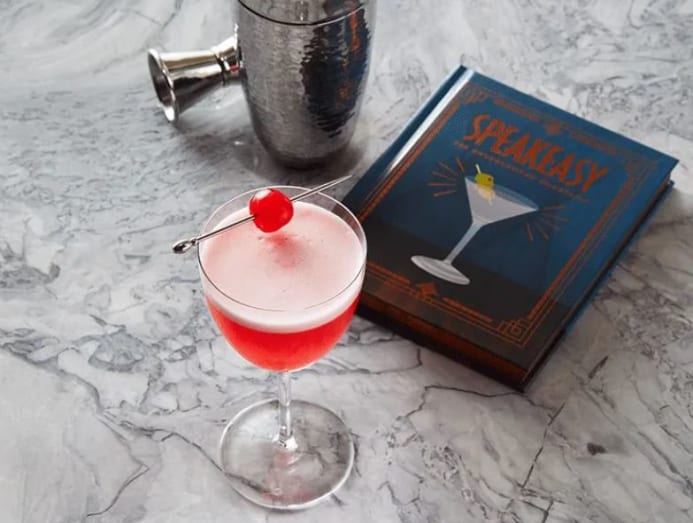 Before hosting a party, have these glasses sit in the freezer so they'll be nice and frosty when it's time to serve your drinks.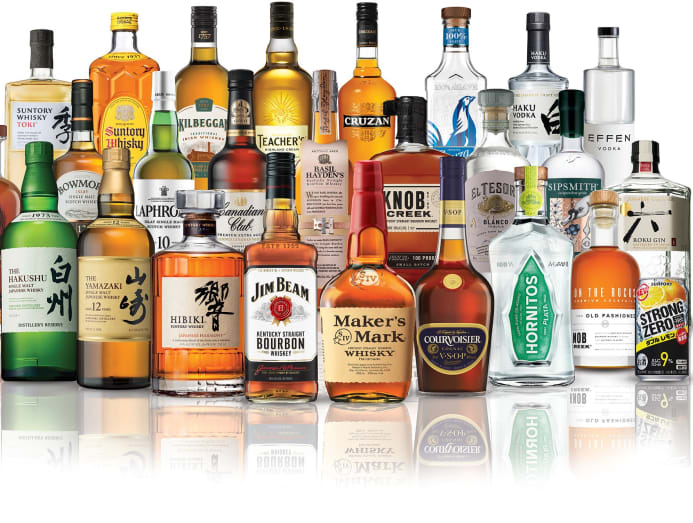 STOCK UP ON THE RIGHT BOTTLES
Before you rush off to buy every single spirit you can think of, stop and think about how you intend to make the most of your personal bar.
Will it be for the much-needed respite from work where you retreat to for your favourite single-malt whisky? Or is going to be mainly for entertaining friends once in a while?  
Once you've decided, go forth and buy the bottles you'll need.  Expert advice: Don't buy just for the sake of having a variety of spirits.
"It's best to start with the drinks you like to drink and are easy to serve like a gin and tonic," said Pang. "Then build your bar from there."
He emphasised that rather than buying tons of different spirit and trying to figure out what drinks to make with these, it might help to create a list of your favourite cocktails and see if they share any common ingredients.
Pang said every home bar should have "base spirits like a single malt scotch, blended whisky, bourbon, tequila (reposado and older), spiced rum, white rum, brandy, gin and vodka."
For Pang, a great starter kit should also include a premium gin like Suntory Roku gin. "Roku gin is floral with hints of pepper and yuzu flavours," he explained. 
Roku gin with its six unique botanicals – sakura flower, sakura leaf, yuzu peel, sencha tea, gyokuro tea, and sansho pepper – is good for cocktails, infusions, and an elevated gin and tonic (garnished with ginger). Or you can just drink it chilled and neat.
Pang also suggested having "aromatic modifiers that also could be used as an aperitif" in your home bar such as dry or sweet vermouth, Aperol, Amaretto or Kahlua.
"Aromatic modifiers such as Campari and sweet vermouth are used in a Negroni (gin-based) and a Boulevardier (whisky-based)," he explained. "Angostura bitters can add so many more layers to any drink without making it taste alcohol forward."
Having mixers like tonic, soda, ginger ale, lemon and lime juice on hand is also good. "With (these), one could make many different cocktails," said Pang. "I dare say over a hundred."
HAVE A GO-TO RECIPE THAT'S EASY TO MAKE
And great to drink, of course. For Pang, making a Roku gin and tonic is hands-down his go-to drink that is easy to make and imbibe.  
The recipe is as follows:
Slice ginger into six long, matchstick slices.
Add one part gin.
Add the six ginger slices.
Fill glass to rim with ice.
Pour four parts tonic over ice.
Stir once to balance the elements.
And for those watching your calories, there is a less sweet alternative, aptly named Roku Gin Sonic. "All you have to do is replace four parts of tonic listed in the above recipe with two parts tonic and two parts soda. It's refreshing and is a great hit with guests!" he said.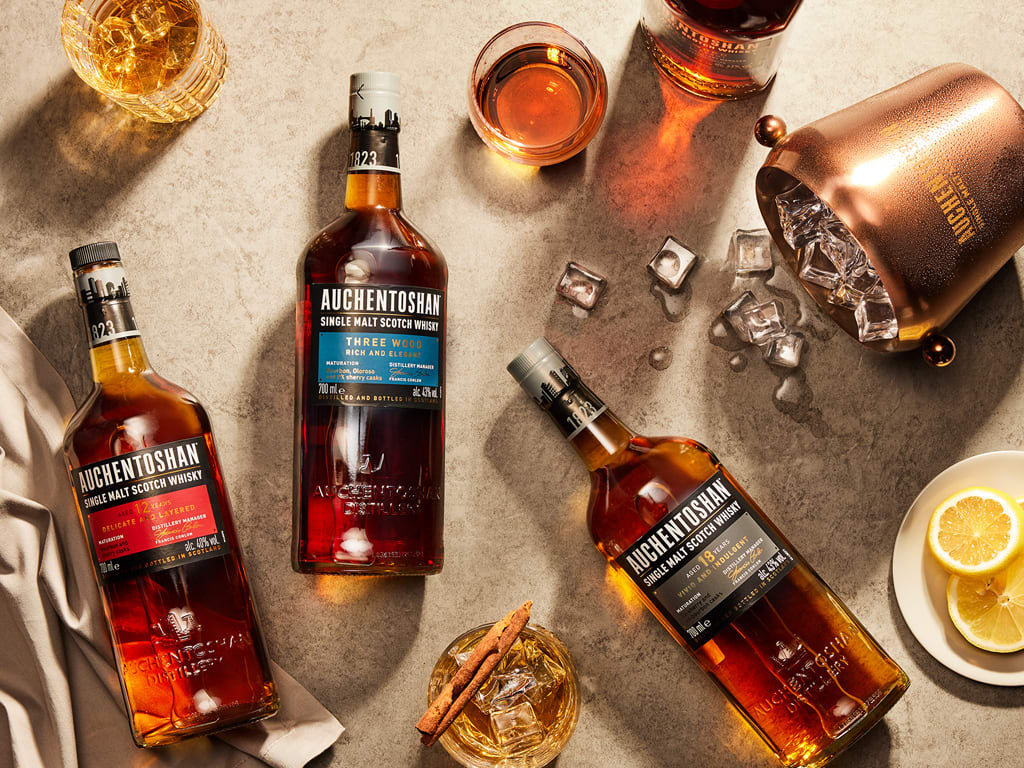 HAVE SOMETHING EASY TO SIP AS BACKUP
Finally, an option if you're too tired to mix a drink. Every home bar should always have a reliable premium dram within reach. It'll serve as a perfect nightcap after a long day.
"Single malt scotches like the Auchentoshan Three Wood are very good daily whiskies," said Pang. "You might have guests asking for just whisky neat or on the rocks instead of a cocktail. And it's always good to try spirits in the manner the distillery wanted you to."
For those looking for something less strong but still packs a punch? Having wine or beer stocked in your home bar also makes for some great sipping tipple.
And then you can also consider other left-field options. There's one called Strong Zero, which is neither beer nor mixer.
It's actually a chuhai (an abbreviation of 'shochu highball') made from shochu (Japanese distilled alcohol) mixed with soda. At 9 per cent alcohol content (beer is around 4.5 per cent), this canned drink boasts zero sugar content, a natural sweetness and could be a great alternative to beer.