Hawker stall boasts former Providore Cafe and Starbucks baristas pulling S$1.50 kopi from espresso machine
Generation Coffee Roasters is a hybrid stall that serves both local kopi and Western espresso-based drinks. You can find them at Tekka Centre and Blk 216 Bedok Food Centre. 
In 2020, Zender Wong, 33, and Kenneth Lim, 34, traded in the stability and comfort of their air force engineer jobs to pursue something entirely different – serving local kopi and 'atas' espresso-based drinks in a hawker centre.
"Both of us didn't see ourselves staying in the air force in the long run. I worked there for nine years and Kenneth was there for five years. It was the first job I had. Even though it was a stable career, I wanted to get out of my comfort zone. Kenneth wanted to move on and try something new too," Wong told 8days.sg.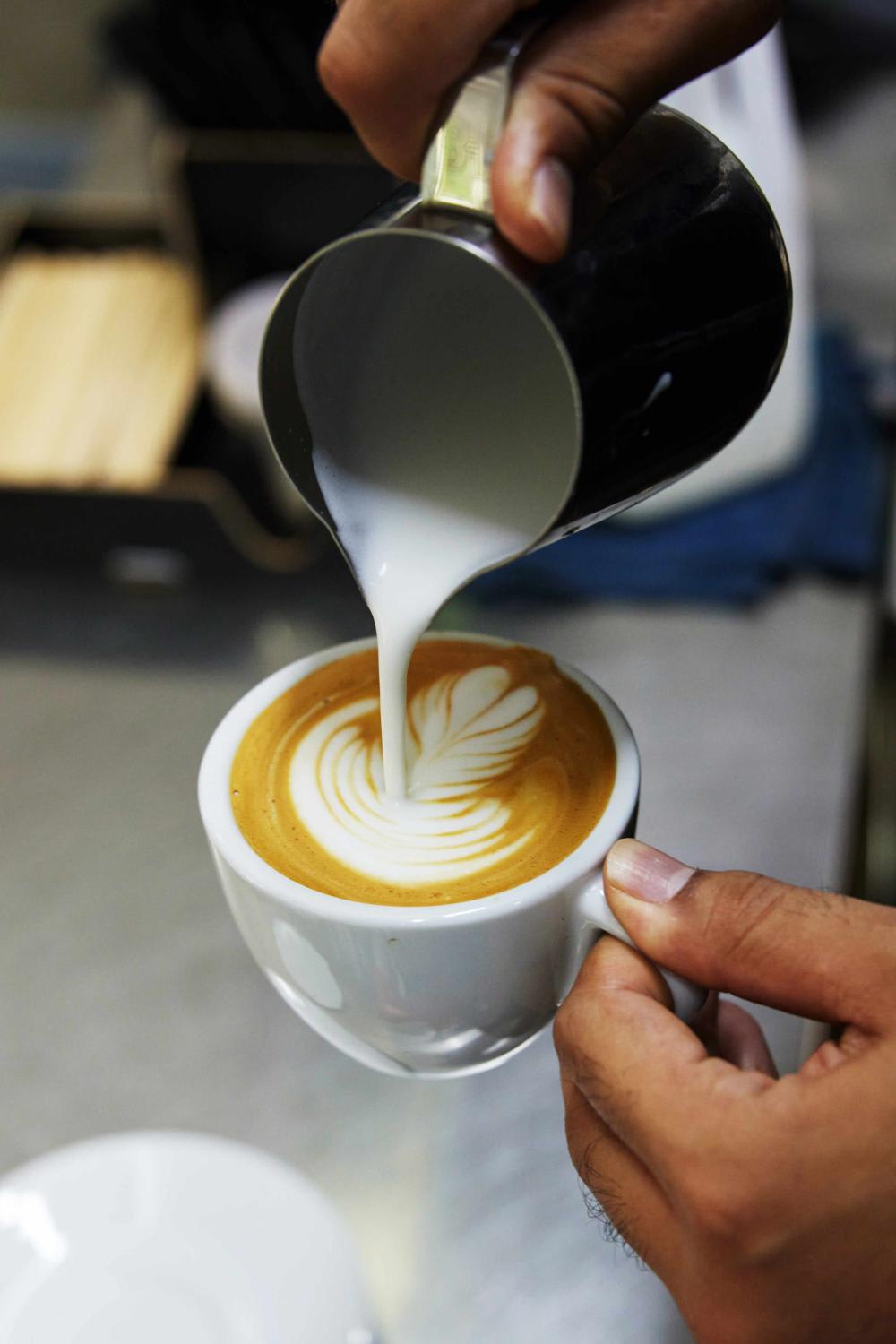 The former colleagues launched Generation Coffee Roasters, a hybrid stall that serves both local kopi and Western espresso-based drinks, at Tekka Centre in December 2020.
"It took a while to gain traction as the concept [of offering both local kopi and specialty coffees] was new back then. We're fortunate that a lot of uncles and aunties supported us – about half of our customers at Tekka are older folks," said Wong.
The duo opened their second outlet at Blk 216 Bedok Food Centre last December, where we met Wong. Lim helms the Tekka stall daily and was not present during our photo shoot.
AIR FORCE ENGINEERS TURNED KOPI MASTERS
When they resigned in 2019, Wong and Lim wanted a job that would allow them to connect with people on a more personal level and to pursue their shared love of coffee.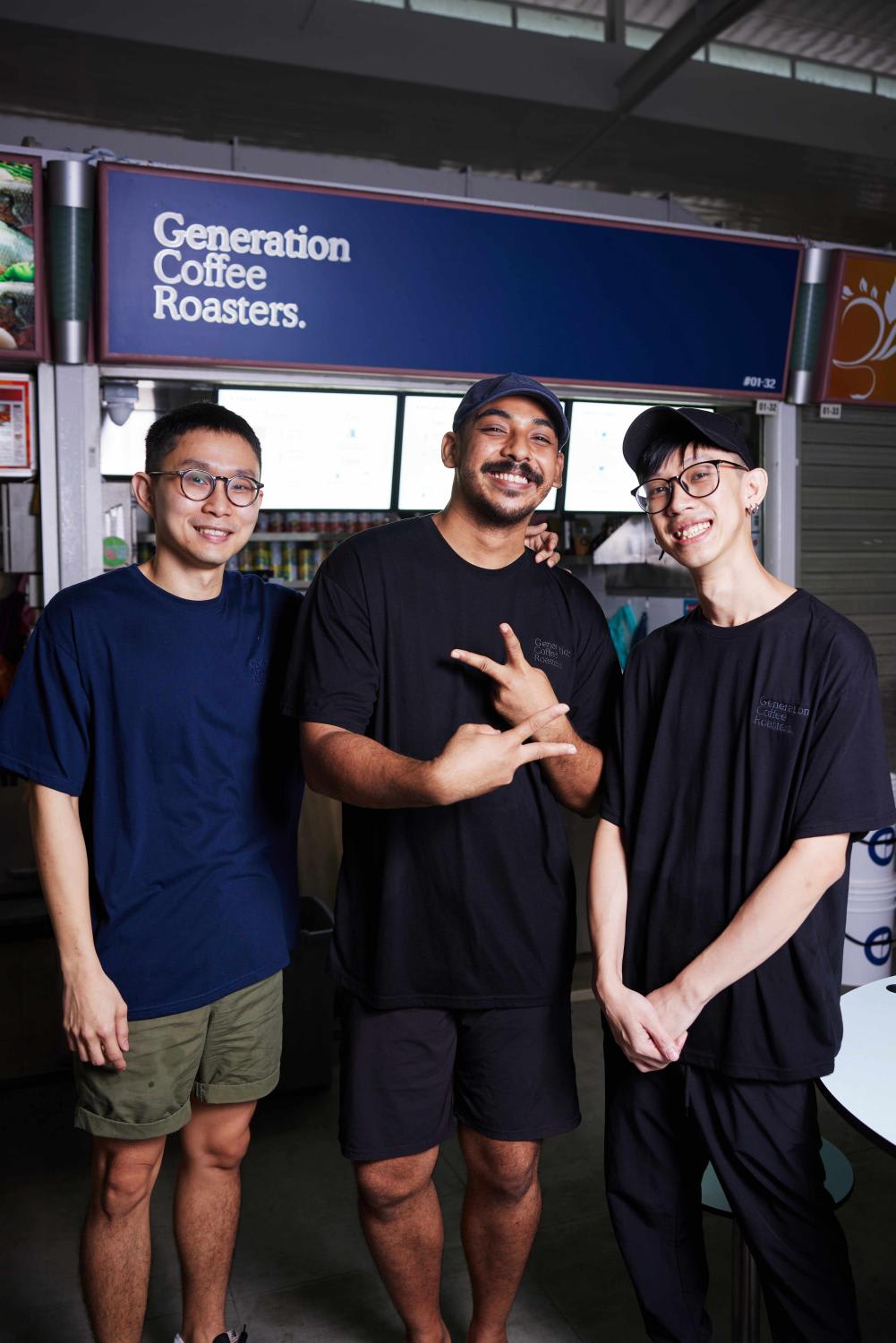 "I was inspired by a friend who's an entrepreneur. Kenneth and I love coffee and thought of starting something together. We already knew how to work well together, and could trust each other," said Wong. Together with a silent partner, the owners invested S$55,000 to set up their Tekka outlet and S$35,000 for the newer Bedok joint.
BEDOK BRANCH HELMED BY EX-PROVIDORE CAFE AND STARBUCKS BARISTAS
The guys are also self-taught baristas – Lim still prepares the brews at their Tekka outlet daily, while Wong takes care of operations. However, the Bedok stall is managed by pros – head barista Shaqil, who used to make gourmet coffee for two years at chic Aussie cafe chain The Providore and Kelvin, who formerly worked at Starbucks.
Wong was able to hire trained baristas for his stall by offering "cafe standard" salary. Shaqil told 8days.sg he applied for the position via a job ad. "I thought what Generation Coffee was doing was interesting. It's my first time working in a hawker centre. It's more fast-paced here [compared to the cafes he's worked at] and I enjoy being able to use Singlish at work," he shared. 
Sporting a suitably hipster newsboy cap and 'stache, the cheerful barista does not consider the job change to be a downgrade. "I like talking to the uncles and aunties at the hawker centre. Sometimes they try to talk to me in Chinese and I have to tell them I cannot speak Chinese. The vibe here is very friendly and warm."
BOSSES HAVE NO REGRETS LEAVING STABLE AIR FORCE JOBS
Despite the pay cut (Wong says they're drawing a fixed salary of "a few thousand" each), the ex-engineer says he does not regret becoming a hawker. "It's a very big change [of environment], but I find it most rewarding when we educate the older folks [on specialty coffee] and they listen and want to give it a try," he shared.
Wong, who is married with two children, says his spouse has been supportive too. "It was actually my wife who encouraged me to start this," he said. "We've also been quite fortunate that there have been no losses." The owners have recovered their capital for the Tekka outlet, and hope to do the same for the new stall "soon".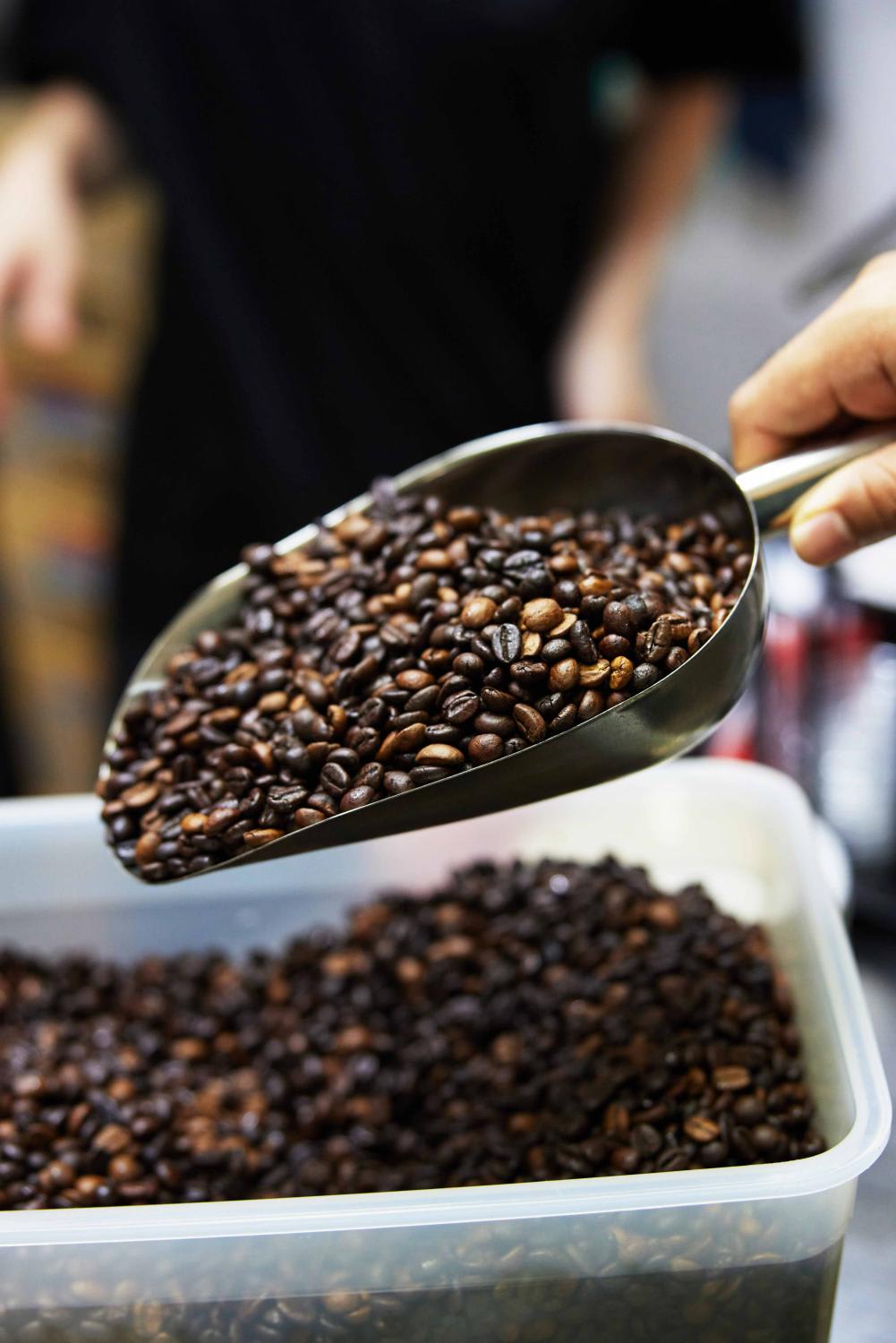 THEY ROAST THEIR OWN KOPI BLEND
Surprisingly, both owners are not huge local kopi drinkers – they prefer specialty coffees. "We thought of opening a cafe but that's very expensive. We wanted to start something different and started looking into traditional coffee. That's when we realised there's an issue of consistency. The taste of kopi differs depending on the skillset of the coffee master and we felt that we can solve this issue by using a coffee machine," Wong said.
THEIR LOCAL KOPI BLEND DOESN'T CONTAIN MARGARINE OR BUTTER
Prices start from S$1.50 for a cup of kopi O here. "We started to do R&D at home and that's how we came up with the pioneer blend (used to brew only the local-style kopi at their stalls). It's a blend of Vietnamese robusta and Brazilian arabica beans." The dedicated owners roast their own beans every week at a local coffee roaster. No sugar and margarine – a signature feature of most kopitam-style kopis – are used in the process.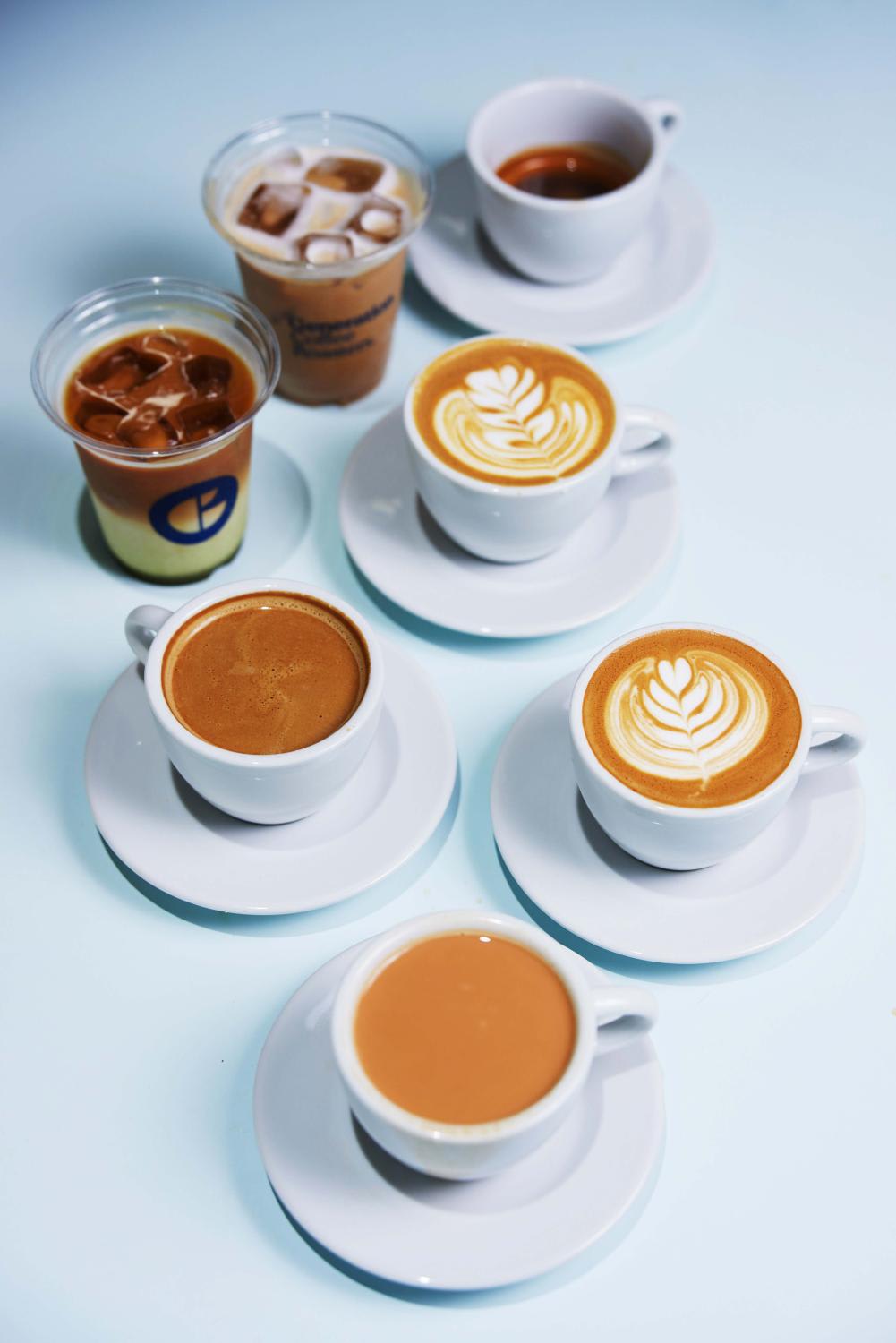 "The margarine grease makes it harder for maintenance of our coffee machines," he explained. Yes, the cheaper local-style kopi here is also pulled using the espresso machine – the main difference between this and the more 'atas' western brews here are in the bean blends and types of milk used like condensed and evaporated versus fresh milk. 
ROTATING SINGLE ORIGIN BEANS FOR 'ATAS' WESTERN STYLE COFFEES
For their fancier specialty brews (which start from S$2.60 a cup), the stall offers single origin beans from Ethiopia, Brazil, Nicaragua, Colombia and other countries. You can also order the house-roasted whole beans or blends on Generation's website, starting from S$12 for 250g of their house blend of Nanyang kopi and S$16 for the single-origin one.
SUPPORT FROM FELLOW BEDOK HAWKERS
With the stall's minimalist signboard and equipment like coffee grinders and imported Crem espresso machines on display, Wong says their new branch continues to draw a senior crowd – including curious hawkers. "An auntie from a nearby kopi stall orders cappuccino from us sometimes. She said she wanted to try what 'trendy' coffee tastes like and has enjoyed the novelty," he said. Similar to Tekka, the Bedok stall boasts a "50-50 mix" of both younger and senior customers.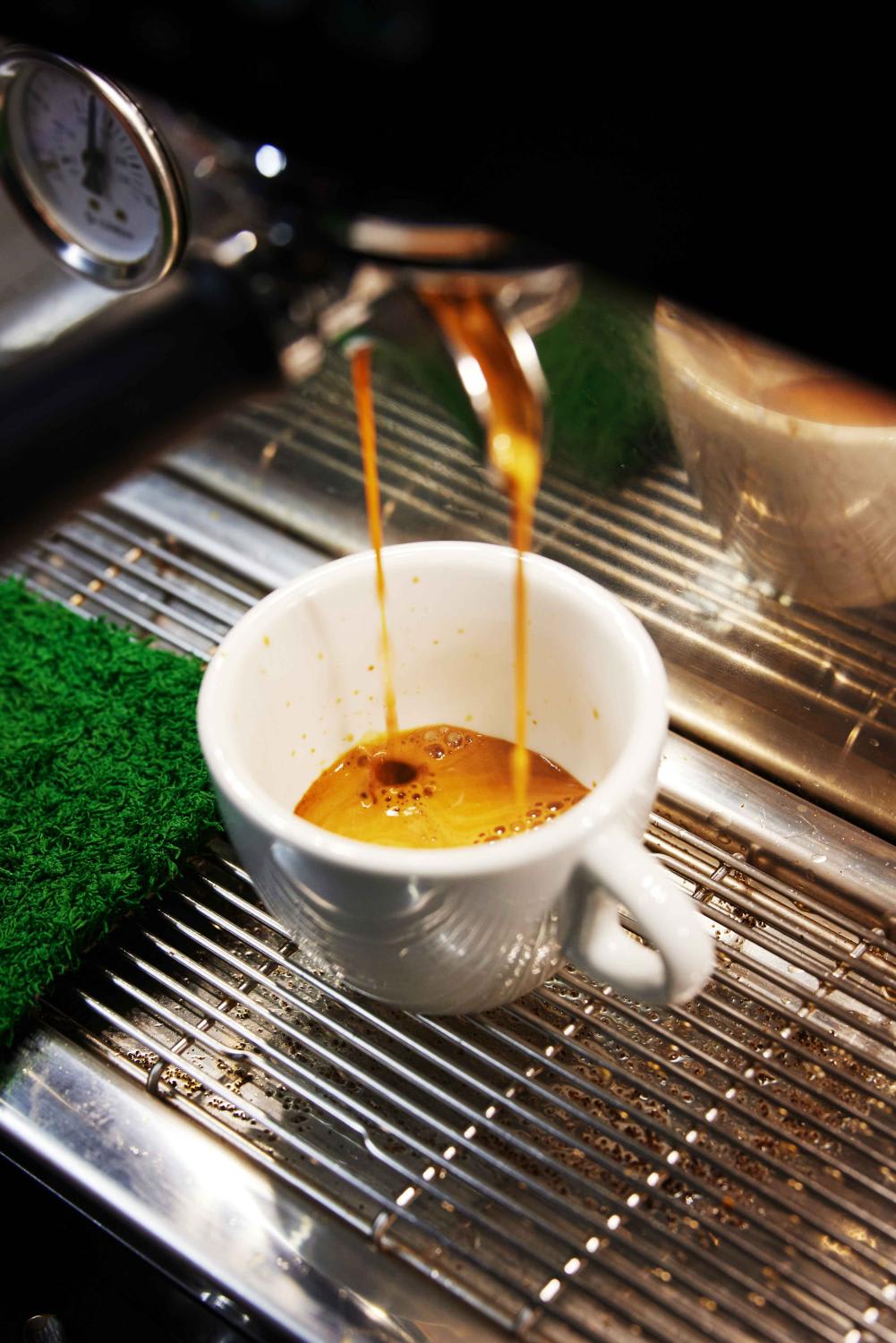 "We sell more traditional kopis at Tekka. They are mostly workers and don't have time to sit down and enjoy our specialty coffees," he shared. In contrast, the Bedok hawker centre caters to a more leisurely crowd – most of the customers are residents and about half would order the pricier specialty coffees. Wong says they sell about 500 cups daily at Tekka, and about 300 a day at Bedok.
NO PLANS TO OPEN A CAFE YET
There are no further expansion plans for now, as the owners are focused on running the two existing outlets. Will they want to open a fancy cafe someday? "Maybe when we achieve economies of scale [with more outlets], we can open a flagship cafe outlet to roast our own beans on site."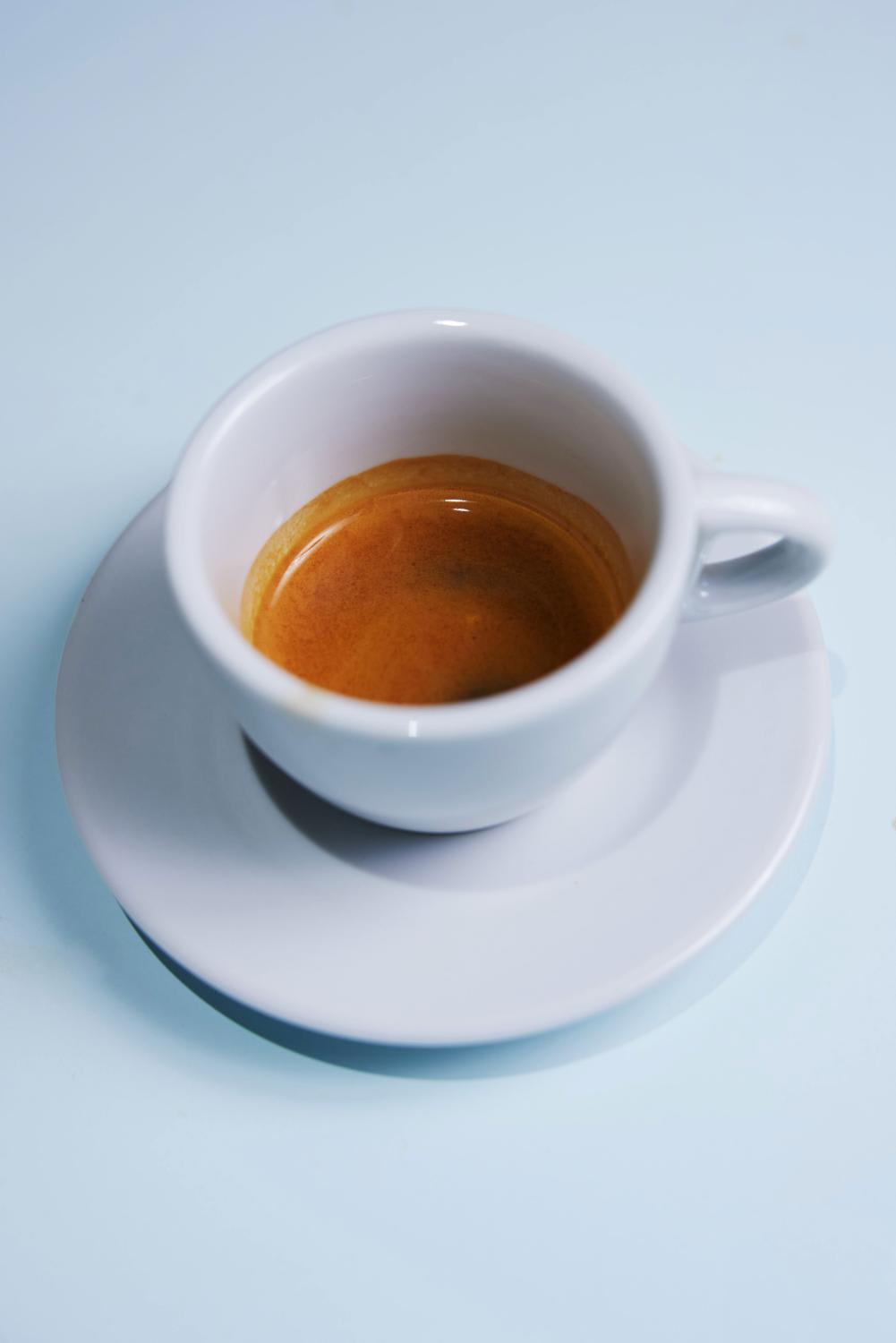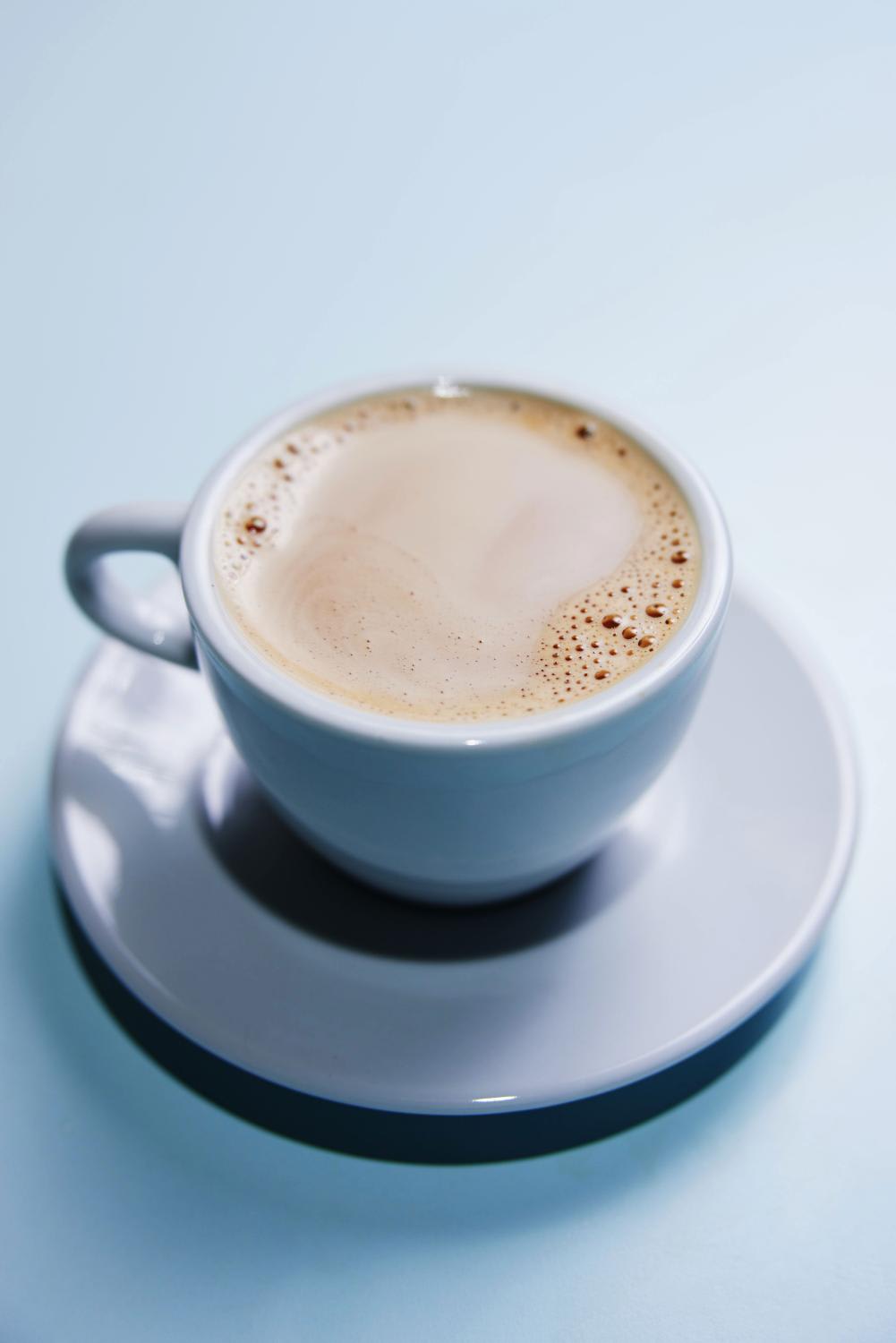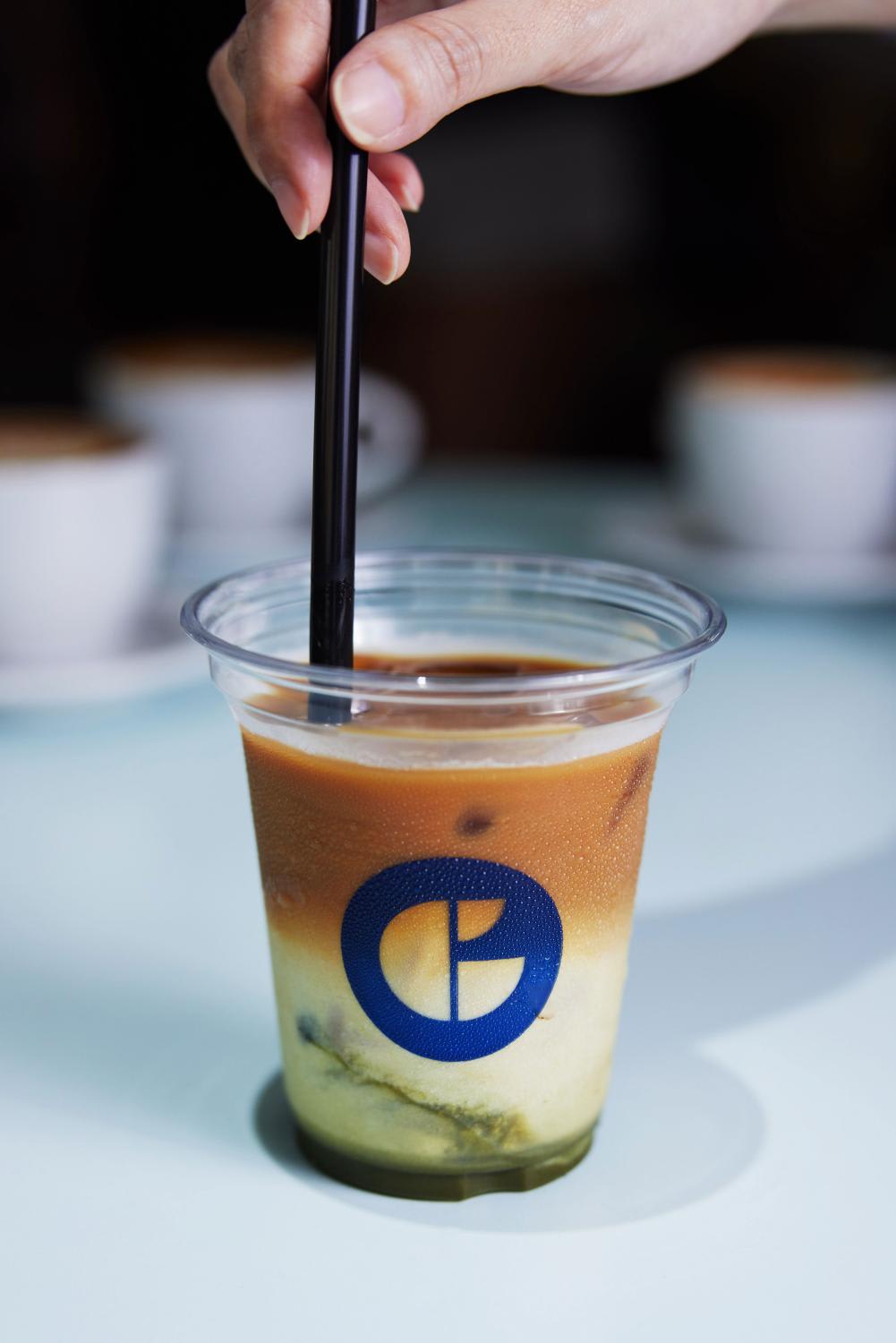 KOPI C, S$1.70
Much smoother and more robust than the usual hawker-style kopi. We could also pick up on the chocolatey notes and nutty finish of the gourmet, machine-pulled blend – subtler complexities that are often absent in a traditional brew. A good pick-me-up cuppa. We'd order the siew dai (less sweet) version next time, however, as the default option was a little too sweet for us.
ICED KOPI, S$2.10
The sweet, thick blend fared better as an iced version. No wonder this is one of the most popular orders at the stall. Very aromatic and refreshing.
CAFFE LATTE, S$3.60
The cafe-quality hot latte is full-bodied and velvety with fragrant fruity notes. The well-frothed full-cream Meiji fresh milk provides the right amount of richness to balance the mellow acidity of the Ethiopian blend. Rather impressive latte art too, for a hawker stall.
ESPRESSO, S$2.60
A fragrant cup of joe with assertive fruity and floral notes. 
ICED DIRTY MATCHA, S$4.50
This espresso-infused matcha brew is on the creamier, sweeter side. Not bad, though we'd prefer a stronger, more bitter green tea flavour.
TEH C, S$1.70
The local teas, made with ground Ceylon leaves, are reasonably strong too. Our teh C is robust, creamy and not too tannic.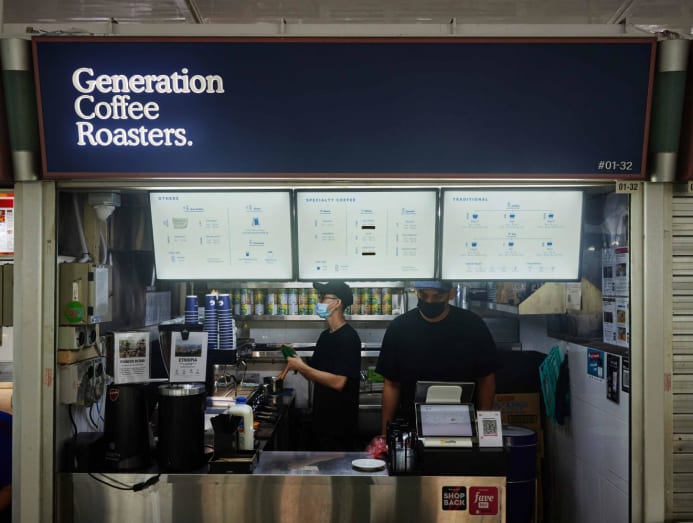 BOTTOM LINE
The espresso machine technique used here is not a gimmick – we did find Generation's local kopi smoother and more nuanced than what's typically served at other hawker stalls. Meanwhile, the artisanal Western-style coffees are comparable to what you get at cafes as well, with the bonus of much friendlier prices – unsurprising, since the head barista here used to work at The Providore. 
Generation Coffee Roasters' new outlet is at #01-32, Blk 216 Bedok Food Centre, Bedok North St 1, Singapore 460216. Open daily except Mon, 7.30am – 2.30pm. Website. More info via Facebook & Instagram.
This article was originally published in 8Days.