Class 95 DJs Vernon A and Justin Ang buy over popular Orchard Towers eatery Korat Thai Cafe
The eatery's owners, a Singaporean and his Thai-born wife, wanted to sell the business they had been running for 16 years so they could retire in Thailand.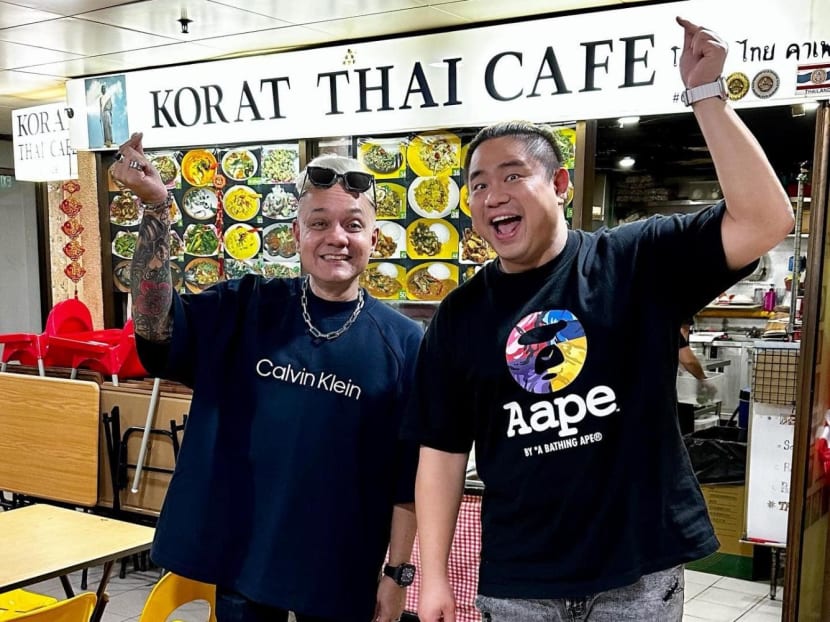 Orchard Towers has a notorious reputation, but one of its most well-loved shops is Korat Thai Cafe, which attracts customers from all walks of life. The gritty casual eatery serves hearty Thai food like Pad Thai, tom yum soup and pork basil rice in a no-frills setting.

Last June, Korat's Singaporean owner Raymond Ong, 58, announced on Facebook that he intended to sell his shop so that he could retire in Thailand with his Thai-born wife and their daughter.

According to his post, he was looking for a buyer who can continue to operate the cafe. Speaking to 8days.sg, Raymond shared that he was looking at an asking price of "S$200,000 plus", which will include recipes for Korat's extensive Thai menu with over 80 dishes and tenure of the current chef.
KORAT HAS A NEW OWNER
After his post, Raymond received "a high volume" of enquiries from potential buyers. But it took a year for Korat Thai Cafe to get new owners, who are – surprise, surprise – Class 95 DJs The Muttons (aka Justin Ang and Vernon A). 

"We were brought into the takeover by our partners who run Dstnct, an integrated marketing agency. Our group came in as operating partners. The original owners intended to retire back in Thailand, and we all saw an opportunity," Justin told 8days.sg. The Muttons also co-own roast meat specialist Fook Kin and defunct Japanese restaurant Itchy Bun.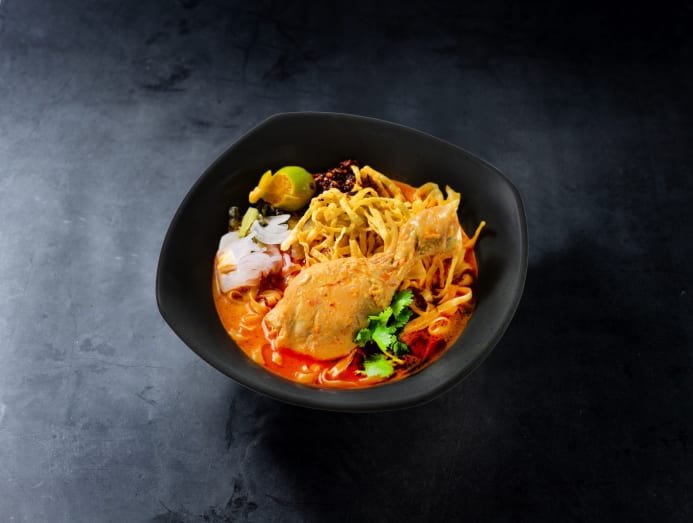 He and Vernon decided to invest in Korat as they were impressed with the food there. "We so distinctly remember the first time we tried Korat. We cried tears of joy, and also because some of the dishes were freaking spicy," Justin joked, adding that they "loved the vibe of the whole operation".
BIDDING WAR
The Muttons and their business partners paid over S$200,000 to take over Korat, above owner Raymond's initial asking price. "Let's just say there was a bidding war and it came up to more than the original S$200,000 price they were asking for," shared Justin.
NEW DISHES ADDED TO MENU
Raymond and his family have since relocated to Thailand, after spending a few months handing over their operations to the new owners. The cafe is now operating as usual with no disruption to service.
Justin explained: "The operations are now handled by the team that runs Fook Kin. We have actually been working on revamping the menu after a few months of intense R&D. All the decades-old favourites like the super fluffy omelette, raw prawn salad and Pad Thai remain. We have added new hip Thai favourites – the type Singaporeans flock to Bangkok to eat – like the Tom Yum Mama Ultra pot, Leng Saap Volcano Pork Spine and Khao Soi. Portions are still very generous!"
The cooking is all done by Korat's longtime head chef and kitchen helpers, who have all stayed on after the ownership change.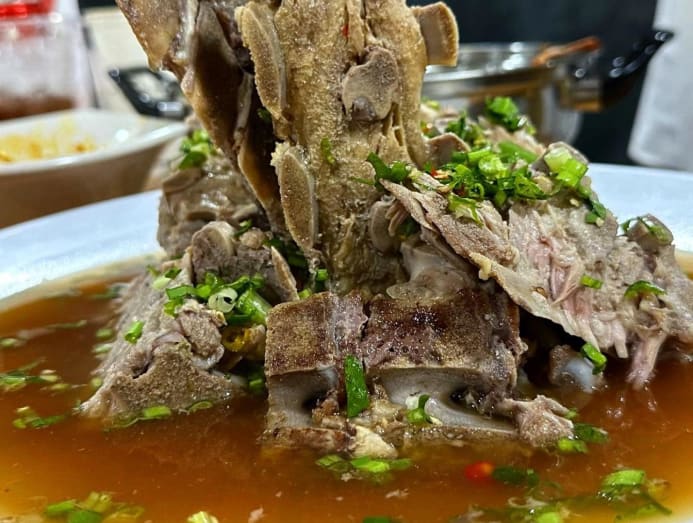 Prices will remain largely unchanged, save for natural inflation adjustments. A rice dish, like pineapple fried rice, starts from S$7.50 to S$8.50. Noodles such as Pad Thai and Rat Na (Thai hor fun) cost the same. The menu also offers Khao Soi, Thai curry noodles, for S$12. A Tom Yum Mama Ultra pot for four to six people to share goes for S$65.

There are also meat, seafood and veggie Thai-style zi char dishes from S$9.50 for the cafe's Signature Crispy Omelette to Chu Chee (S$35), Thai-style crispy sea bass drenched in a red curry sauce. Korat's repertoire of soups, salads and curries stays unchanged.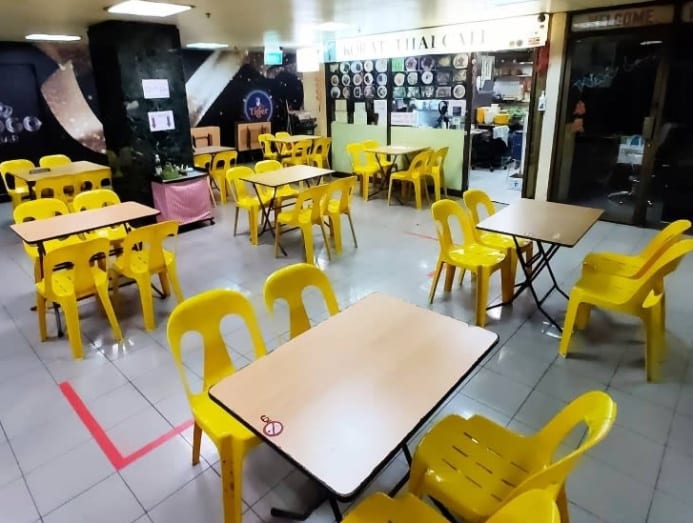 PLANS TO OPEN KORAT OUTLETS
Justin recalled that The Muttons first Instagrammed Korat Thai Cafe only last year. "A few people commented like 'Huh? You mean you only know about this place now?!' So embarrassing. [But taking over] felt like the right move at the right time. And of course our ambition is to eventually expand to more outlets because more people need to try this amazing food!" Justin exclaimed.

He elaborated that there are "preliminary" plans to open outlets, but nothing has been confirmed. "We want to settle our operations at Orchard Towers first," he said.

Korat Thai Cafe, #03-28 Orchard Towers, 400 Orchard Rd, Singapore 238875. Tel: 6736 2282. Open daily 11.30am-10pm. GrabFood delivery available. 
This story was originally published in 8Days.