We try proper Israeli street food in Singapore: Stuffed pita with a MasterChef twist
Miznon is the global chain you've never heard of – it's founded by a MasterChef Israel judge and offers 12 types of stuffed pita and more.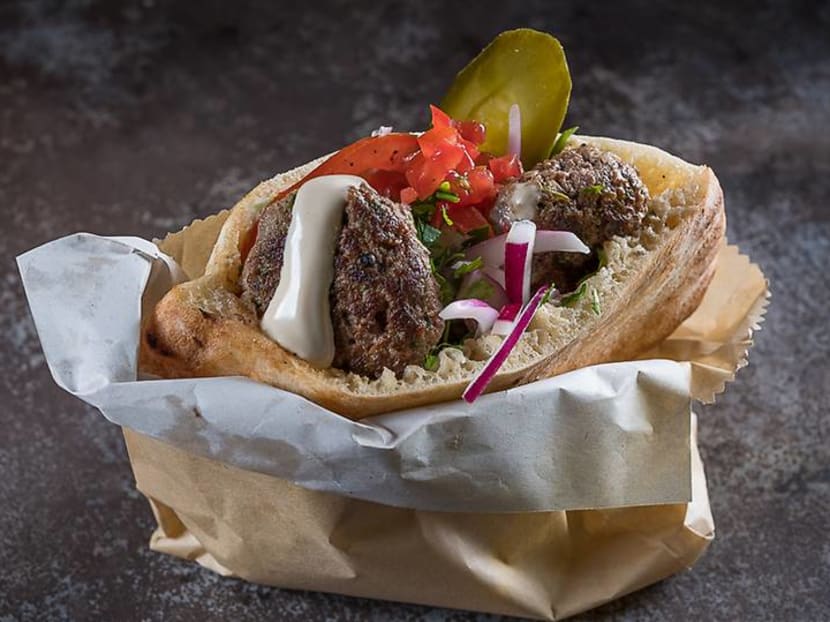 Stuffed pitas, falafel and roasted sweet potato are common street foods in Israel, but at newly opened restaurant Miznon, Israeli cuisine is given a celebrity chef's spin, providing Singaporeans with an easy introduction to the country's most loved eats.
Miznon is a casual eatery first opened in Tel Aviv in 2011 by chef Eyal Shani, a MasterChef Israel judge and restaurateur. It now has 10 outlets in Vienna, Paris, New York and Melbourne – and an 11th in Singapore.
Think you know your pita? We visited newly opened Miznon in Singapore. The global chain founded by a MasterChef Israel judge offers 12 types of stuffed pita and more.
Miznon's Singapore outpost is opened by Tal Eisenberg and Nadav Cohen, who hail from Tel Aviv but have made Singapore their home for the past six years or so. They also run the Australian cafe Carrotsticks & Cravings.
Eisenberg said they reached out to Shani and the chef agreed to enter into a joint venture. "We said, 'Look, you don't have anything in Asia, and the best place to start is Singapore."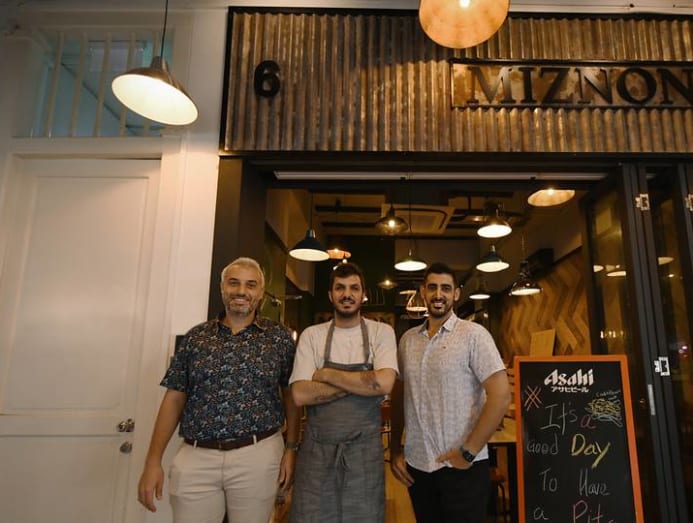 And so, lovers of bold, hearty flavours here get to chow down on 12 inventive varieties of pita stuffed with meats and vegetables; signature Miznon dishes like a whole head of cauliflower roasted to perfection; and everything served with tahini made from sesame seeds from a secret mountain in Israel.
There are lots of broadly Mediterranean restaurants in Singapore, but Miznon – the name is the Hebrew word for "canteen" – is the first "proper Israeli" one, Cohen asserted.
At the helm of the kitchen is chef Or Hakmimi, who, in addition to being well-known in Tel Aviv's restaurant circles, is also the founder of a modern Mediterranean restaurant in the Philippines called Noor Manila.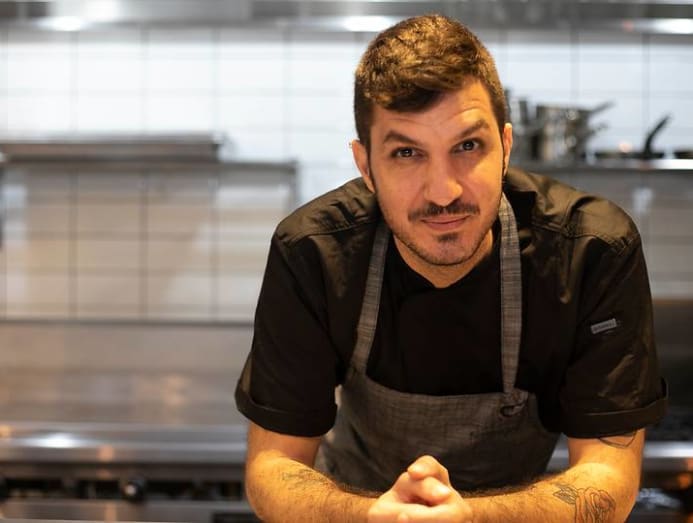 Cohen said he met Hakmimi by chance, walking along the Singapore River, and recognised a fellow Israeli right away. Hakmimi was in town visiting his sister, who lives here. They started talking about food, and he was immediately impressed by Hakmimi's passion.
Indeed, you'll often see the irrepressible 34-year-old chef dancing in the open kitchen as he presides over the cooking. Don't spend too long photographing your food as it gets cold, though – watching that happen makes him sad.  
"Our goal was to bring Israeli culture and food to Singapore. And the first choice was Miznon," Cohen said. One similarity between Singapore and Israel is that both have "a melting pot of cultures", and in such a place, "people are very open to new tastes and new food," Eisenberg said.
Miznon Singapore's lineup of delicious pitas includes the vegetarian Ratatouille, a French-influenced take on the Israeli sabich; the Intimate, with beef short rib and stewed root veggies; and our personal favourite, the earthy Chicken Liver with spring onion and salsa.
Other not-to-be missed dishes include the Run-over Potato – literally a tray of squished potato with olive oil and sour cream that looks like a befuddling mess – and the batata, a dish of meltingly soft sweet potato charred to perfection.
There's also the Bag Of Green Beans – again, it does exactly what it says on the tin – containing crisp sugar snap peas and French beans with a good hit of acidity.
And at the bar counter, there's a tray of green peppers and pita slices available for people to help themselves to at no extra charge.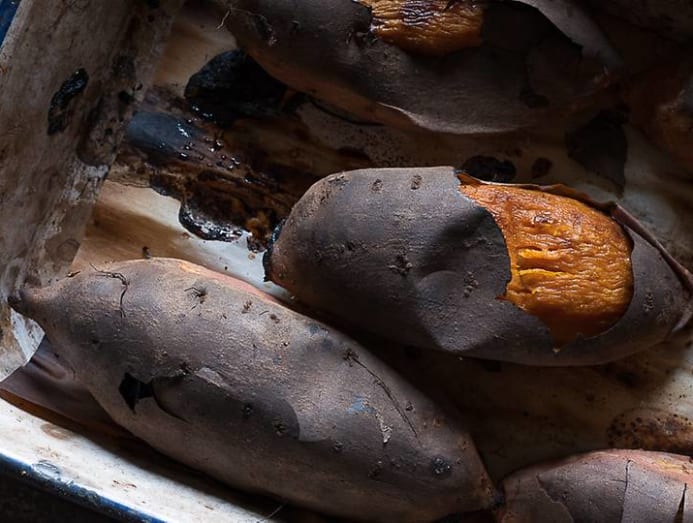 The best part about it all, if you ask us, is that here at Miznon, they know how to season their food masterfully. And sometimes, that's all it really takes to elevate the simplest of dishes.
Of course, it also helps if your pita is made in Israel from a carefully calibrated mix of several types of flour, frozen and transported over to be heated and served (pita is one of those foods that freezes really well and comes back to life good as new), resulting in a flatbread that's fluffier, chewier and springier than any pita you've ever encountered.
Plans for a Singapore-only pita are in the works, but that will happen only after chef Eyal Shani wraps filming for Masterchef Israel and can make a visit to Singapore.
"Chilli crab?" suggested Hakmimi with a shrug. Who knows? Our hearts go pita-pat in anticipation.  
Miznon is at 6 Stanley Street.