What exactly is the 'baby foreskin' facial and does it really come from an actual baby?
Well, yes and no. The serum that Kate Beckinsale, Sandra Bullock and Cate Blanchett have talked about is called Epidermal Growth Factor – and involves cloning stem cells.
There are bizarre celebrity beauty trends, and then there are bizarre beauty celebrity beauty trends. Between Kim Kardashian's vampire facials, Victoria Beckham's nightingale poo facials and Gwyneth Paltrow's bee venom facials, you'd think you've heard them all.
Until you hear about the foreskin facial.
The Internet went into overdrive when Kate Beckinsale became the latest celebrity to try the treatment, that has also been dubbed the "penis facial". 
But what really is the foreskin / penis facial?
It is the nickname given to a beauty treatment that includes a serum called EGF (epidermal growth factor), which according to facialist Georgia Louise, is derived from the stem cells of newborn Korean baby foreskin.
And the reason it's so popular in Hollywood is that it apparently helps to generate collagen and elastin, which boosts the radiance of your face.

Besides Beckinsale – who has since deleted her Instagram post about using "liquefied cloned foreskins" on her face – A-listers Cate Blanchett and Sandra Bullock have also apparently given the facial a whirl.

In a Vogue Australia interview earlier this year, Blanchett revealed that she and her Ocean's 8 co-star Bullock got "penis facials" in New York City.
"Sandy (Bullock) and I saw this facialist in New York, Georgia Louise, and she gives what we call the 'penis facial' and it's something – I don't know what it is, or whether it's just because it smells a bit like sperm – there's some enzyme in it," said Blanchett. "So Sandy refers to it as the 'penis facial'!"
As always, there is a price to pay for beauty. For the serum to take hold, there has to be a micro-needling session – a painful procedure of many tiny needles repeatedly stabbing you in the face.
That hasn't stopped the stars from being fans though, a list which reportedly includes model Linda Evangelista, actress Emma Stone and singer Katy Perry.
During her appearance on afternoon talk show Ellen earlier this year, Bullock has said that the procedure keeps her young.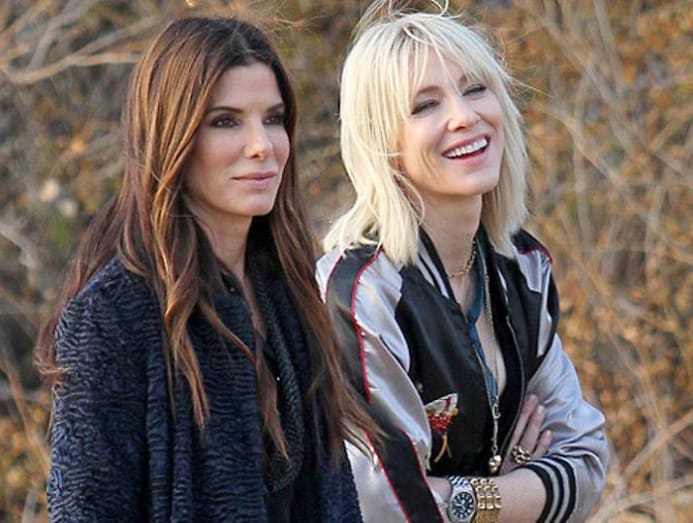 The 54-year-old joked with host Ellen DeGeneres: "I think when you see how good it is to your face you to will run to your local facialist, and say 'give me the penis!'"

In trying to explain the somewhat controversial procedure, Louise reiterates that while the EGF is derived from newborn baby foreskin, it is the cells that were used.
"And from that, new cells are cloned from a laboratory," she said.
The facialist reportedly received her professional training in France, Switzerland and the UK.
In an Instagram post, Louise explained that the stem cells are "donated from newborn baby foreskin". "We are not using original stem cells, only clone! The stem cells were [given] to a stem cell bank in Korea!" added Louise.
The foreskin facial, which has stirred a global debate about the extent to which we are willing to go to be an ageless beauty, comes with a price tag of US$650 (S$855) a pop.
It is also, as stated on Louise's website, FDA approved. And according to several reports, there is a two-year-waiting list to get it done.
That is unless you're Sandra Bullock, Cate Blanchett and Kate Beckinsale.