Model Chuando Tan on the pressures of looking great at 56: 'I'm ageing like everyone else'
A few years since becoming an online sensation for his youthful looks, he sat down with CNA's Dawn Tan to talk about healthy living and more.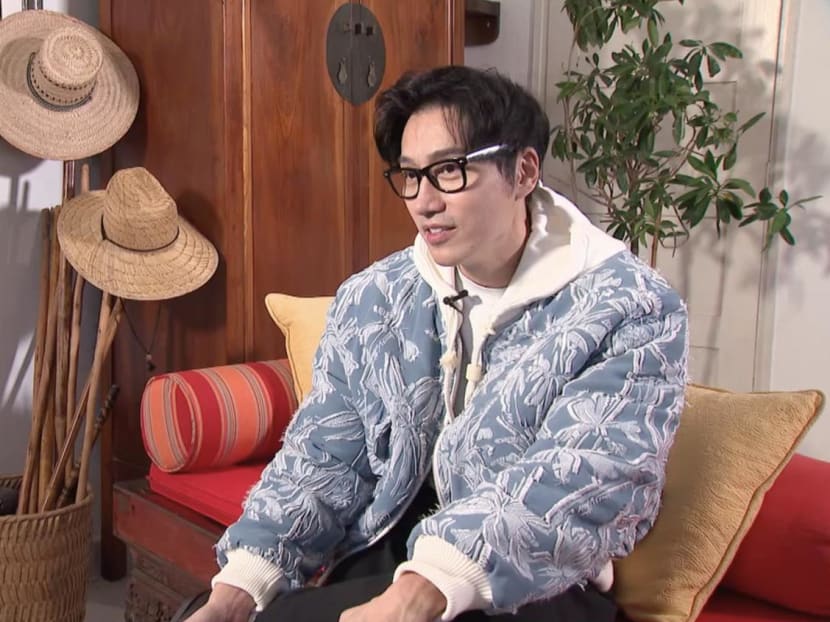 It's been six years since Chuando Tan became an instant online sensation for his youthful looks and buff physique at the age of 51.
The model and artistic director still vividly remembers what it was like waking up to a "rude shock" back in July 2017, after a Chinese online site featured his Instagram profile, which eventually led to an avalanche of attention from everywhere.
"Tonnes of messages from strangers all around the world. Even TV stations and notable news websites – they all wanted to know how I did it," said the self-described "true blue introvert" who admitted he was initially overwhelmed "and stayed home for a good two weeks".
Now 56, Tan has slowly accepted and eased into the role of hot active ageing poster boy for his 1.2 million followers on Instagram – albeit somewhat reluctantly.
In a recent interview with CNA presenter Dawn Tan for a series on living longer, he admitted that constant questions about how he maintains his youthful looks "eventually gets to me. I do feel the pressure. Because, deep inside I know I'm not that young. I'm ageing. So I'm not going to give the false impression that I'm forever young. Maybe they all want a shortcut, a secret to how to keep their youth right?"
Remember Chuando Tan? A few years since becoming an online sensation for his youthful looks, the 56-year-old sat down with CNA's Dawn Tan to share more about healthy living and the pressures of looking great at his age.
"DEEP DOWN INSIDE I KNOW I'M ALREADY 56"
At the same time, however, Tan is aware of how he's been an inspiration to people and downplays the notion that his popularity is simply because of his good looks.
"I don't think I'm that good looking to the extent of going viral to be really honest," he shared. "I would like to think that people follow me because the way I am at 56, maybe that gives them some hope about learning a thing or two about living a healthy lifestyle."
While Tan agrees that genetics plays a role, he shared that his health and fitness journey began at a young age. "It happened naturally, organically. I was in my early 20s when I started my fitness journey, lifting weights and following a certain kind of diet…  It's a lifestyle that stayed with me until today," he said.
Of course, we'd be remiss not to ask what everyone's been asking him for the past five years – how does he continue to physically look the way he does at 56?
"Deep down inside I know I'm already 56 and I'm ageing like everyone else. I could be a person who looks like a healthy version of someone my age right?" he teased, before adding it was all about "what you do, what you eat and what you think".
"The activities that you do during the day should be equal to the calories that you burn during that day – as simple as that. And the amount of food that you consume during the day is equal to the calories that you put in your body," he said.
For the record, Tan said his typical breakfast would consist of protein shakes, or oatmeal with eggs, honey and avocado, while lunch and dinner would typically be steamed or grilled chicken or fish in broth with rice. He avoids organs and processed food, but added that he's not averse to eating "fried stuff like tempura" or dessert such as ice cream.
Another important aspect in his lifestyle is maintaining a positive mindset. "You know, every time we hear people say that you look very good today, you'll look happy. Isn't it good if we can psyche ourselves to have that mindset, to have a positive, healthy, young thinking? I think through a period of time, that feeling will eventually become you."
"BY THE TIME I REACH 60 I'LL STILL DO WHATEVER I LOVE"
Like everyone else however, Tan does think about growing old. "I would be lying if I say that it never crossed my mind that I want to learn how not to age. But this is something that you can't (avoid) because ageing is inevitable," he said.
He quipped that while his followers may look to him as a "mascot" who's "forever young" like a Dorian Gray, he's bursting their bubble "one day at a time by showing that I'm ageing naturally" in his posts.
So what's up for Tan in the immediate future? Aside from continuing his current businesses (photography studio ChuanDo & Frey with Frey Ow, and AVE Management) and other pursuits (he made his acting debut in the movie Precious Is The Night), there's also a book project coming up.
It will be about "my journey and perspective towards life", said the Nanyang Academy of Fine Arts graduate.
As for looking ahead, he wants to simply continue what he's been doing. "By the time I reach 60, of course I'm still going to do whatever I love but I would want to take care of my inner self, mental health and all that," he shared.
"I would love to visit the world, and then perhaps to continue to inspire people, with my routine, with my exercises – that would be a dream come true."