Dating in the 1980s: 3 Singaporeans reminisce about their romantic days
It was a time when you had satay at the Esplanade, watched movies for S$2.50 and air-conditioned restaurants were "atas". Online dating apps – what are those?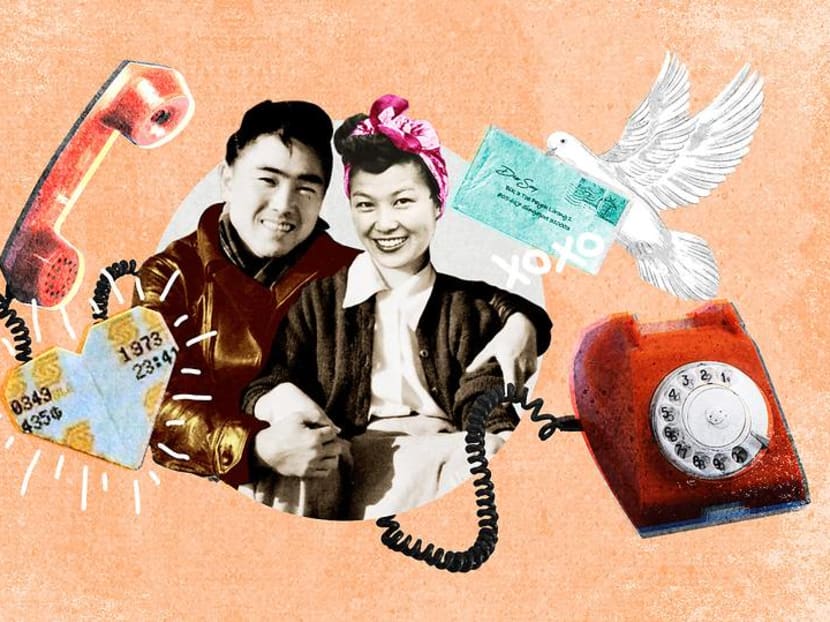 With all the time we have at home nowadays, there's a high chance many of us inevitably do a bit of spring cleaning – which, in my case, recently led to a bit of snooping around some old stuff.
And there they were: Among the dusty books in one of our drawers, old photo albums. Untouched for years, they contained pictures of Mum and Dad when they were in their 20s, my mum wearing baggy jeans, and my dad rocking a Bee Gees haircut.
The images were a bit washed-out and grainy but there was no denying it – my 50-something parents were a lovestruck young couple once, something their 25-year-old daughter never really thought about.
It got me curious about how Singaporean couples dated back then. No dating apps, no Universal Studios Singapore – what did they do, where did they go, what was it like? 
Being the curious millennial that I am, I reached out to three Singaporeans who had more knowledge of what it was back then – mainly because they lived it. Here are their short and sweet stories.
FROM MARINA SOUTH TO ANDY LAU: CASSANDRA HO, 48
My husband and I met when we were 15. It was 1988 and a mutual friend invited us to a chalet at East Coast Park.
When I first saw him, I felt that he was someone that I wanted to date, so I gave him my grandpa's house number. Our first date was at night – we went to Marina South and spent most of it walking back and forth in that area.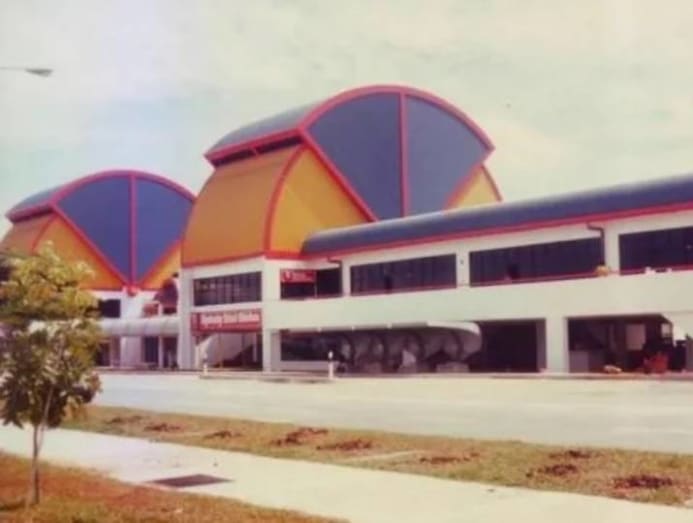 The weather was hot and we were soaking through our grey couple T-shirts from Hanes. The streets smelled of barbecue as there was a stretch of barbecue buffet restaurants, but we couldn't afford a meal there. It was a popular hangout spot with bowling centres, Mando and Cantonese discotheques.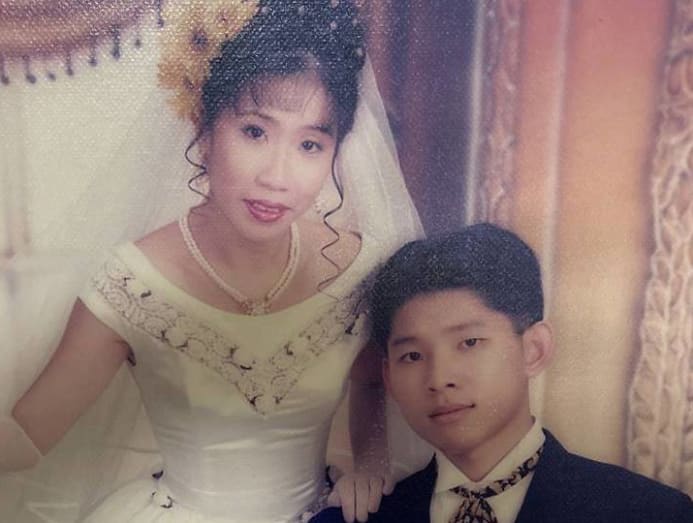 The only expenses we had for our first date was the bus trip home – it was 25 cents then.
My parents didn't know we were dating, but they found out a few years later when he was at my void deck. There were no sleepovers or any such because we lived in a one room flat and there wasn't the luxury of space.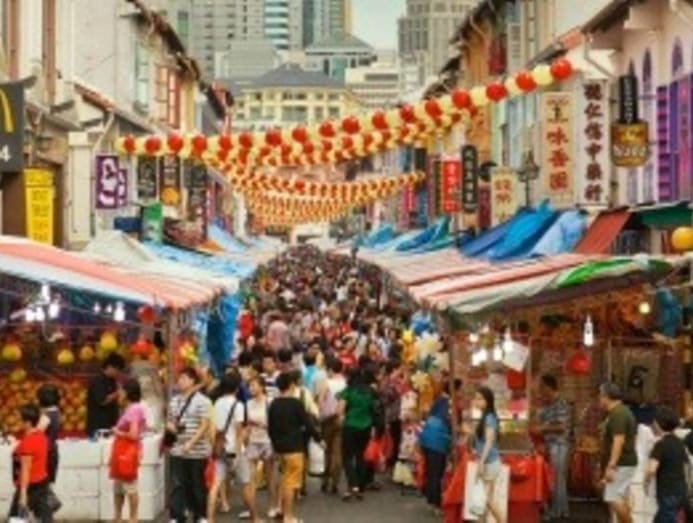 We'd saved up for weeks to watch a movie that cost S$2.50 per ticket and I really looked forward to them. We would take Bus 147 to Chinatown and one of the most memorable movies we've ever watched was an action-romance Cantonese film. It was A Moment Of Romance with Andy Lau back in 1990.
As we got a little older, we managed to save up enough for an overseas trip together to Genting Highlands where we spent S$60 for a bus trip and a night's stay.
We enjoyed our cycling dates at East Coast Park the most because it was cheap and fun. Many dates were hanging out in the void deck or going to the pasar malam because it was the most cost-savvy. There weren't many activities to do back then and we ate very simply but it was still great because we got to spend time with one another.
SHARING A DRINK AT AN 'ATAS' RESTAURANT: MAY THONG, 58
I met my husband when we were seven. We were both in the same class from Primary One till Six and he was the monitor then.
We started dating when we were 22. Prior to that, we still kept in contact sometimes because we had class reunions at our teacher's house, but we weren't interested in one another. I remember a funny incident where we were 18 and he asked me out for coffee to sell me insurance – but I rejected him because I had no money!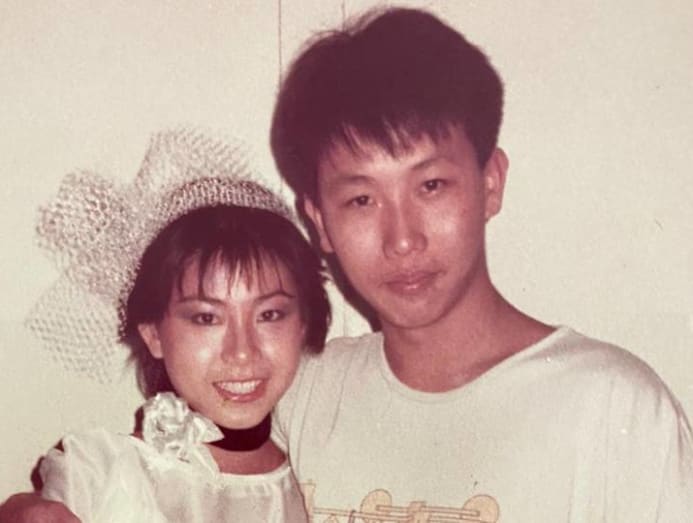 A few years after that, we had a class reunion again and he was in charge of contacting the classmates as he was the class monitor, so he called me and we started to chat more and more. 
Our first date was in 1985. We went to Shaw Lido at Orchard Road to watch a movie. I don't remember the movie at all but he held my hand and I was a little shocked because I thought we were hanging out as friends.
My husband (then-boyfriend) paid for most of our dates as he was an officer in the army so he was earning more than I did. We didn't spend much though –  once in a while we would go to a western restaurant at Tah Chung Emporium at Commonwealth Avenue. It was air-conditioned and anywhere air-conditioned was very "atas". We could just order a drink to share and I'd be content.
I decided to go out with my husband because he was kind and gentle. He loves animals and children, which shows his character. He's also very patient and sensitive, and rarely gets angry. He still touches my heart today like how he did 36 years ago.
HAPPY WORLD AND SOME SATAY: ABDUL RASHEED, 71
A mutual friend introduced me to my future wife, Munirah. We spoke to each other over the phone for more than a year before I finally asked her out in 1981.
The friend gave me her contact and her picture, and I felt like I wanted to get to know her more so I picked up my house phone and dialled her number – the rest was history.
We had a lot of similarities and shared interests but it took me quite a while to ask her out as I was really nervous.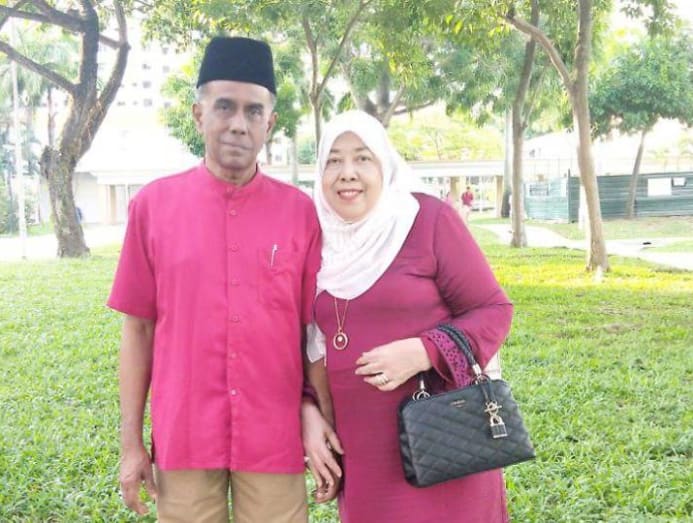 For our first date, I brought her to my good friend's wedding, which may seem strange, but we went to watch an Indonesian movie at a cinema in MacPherson afterwards so that made up for it!
I will never forget that day as it was the starting point of our relationship and I could finally see her in person after more than a year of phone conversations. I remember she wore a lovely long dress and my first thought was, she's gorgeous like Miss Universe.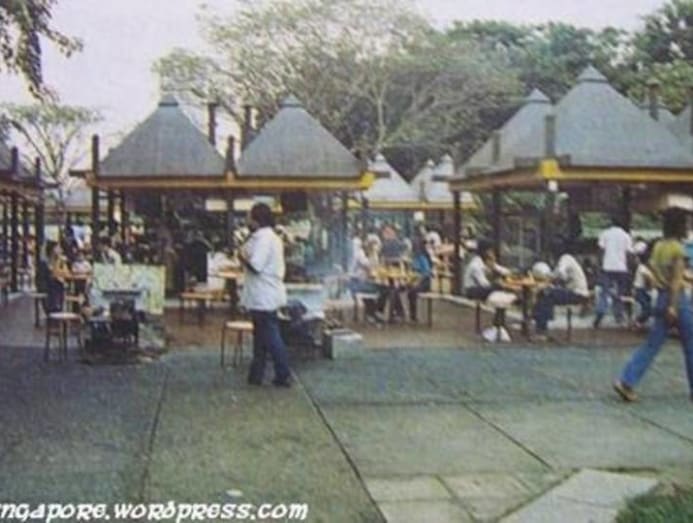 We didn't have the chance to hang out a lot as it wasn't very common back then to go out with your partner. But when we did, we spent time exploring simple activities such as strolling at a neighbourhood park in Bedok as I stayed in Bedok North while she stayed at Bedok South.
We also spent a lot of time at Katong Park, which was popular back then and you don't spend much over there.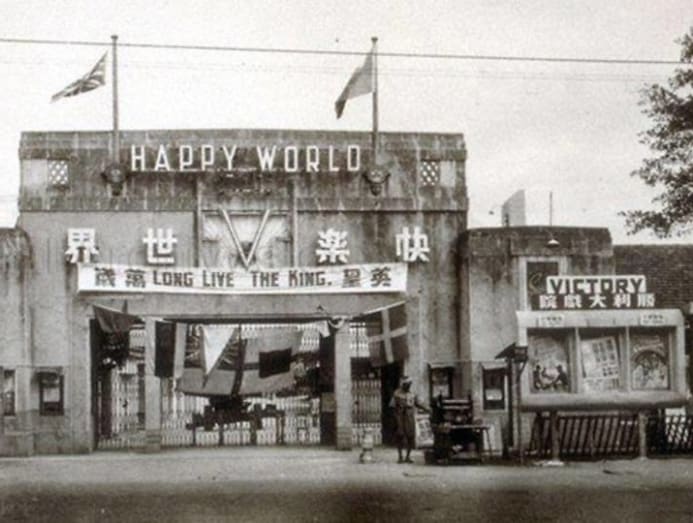 On special occasions, we would head to Happy World Amusement Park at Kallang and there was all sorts of entertainment that we don't get a lot of in other parts of Singapore in those years.
We also hung out at other places like the Satay Club at the Esplanade for delicious satay or visited Daimaru at Liang Court. It was a big deal for us to be able to go out together as spending time with the opposite sex back then was not highly encouraged and people were more conservative.
It has been 40 years since I met my wife but every date still feels like the first.