Watch popular Vasantham celebrities and more in Mediacorp's Amarkala Deepavali countdown show
Viewers can also expect to catch a slew of entertaining programmes during this festive period, starting Friday (Oct 21), including the latest blockbuster movies.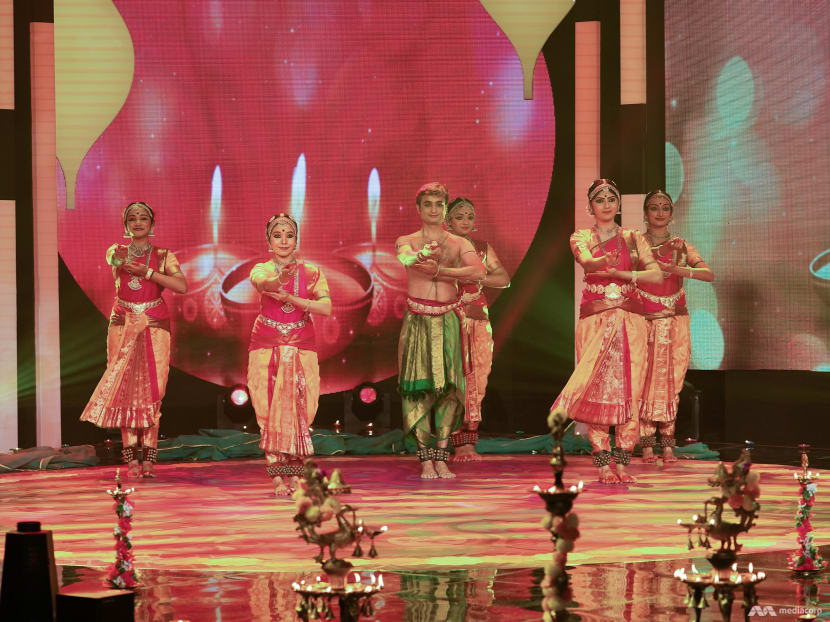 Usher in the Festival of Lights in a big way with Mediacorp's Amarkala Deepavali countdown show, happening on Sunday (Oct 23) on meWATCH, Oli968 and Vasantham at 10pm.
The two-hour show will feature stirring stage performances, electrifying dance performances and lively musical medleys with a star-studded lineup of hosts and performers.
Helmed by popular Vasantham artistes Karthikeyan Somasundaram and Udaya Soundari, as well as Malaysian personality Aanantha Rajaram, this year's countdown show will see the return of a live audience at Mediacorp Theatre. Energetic duo Thavanesan and Sajini Naidu will also be bringing in the live action of the celebrations at Little India.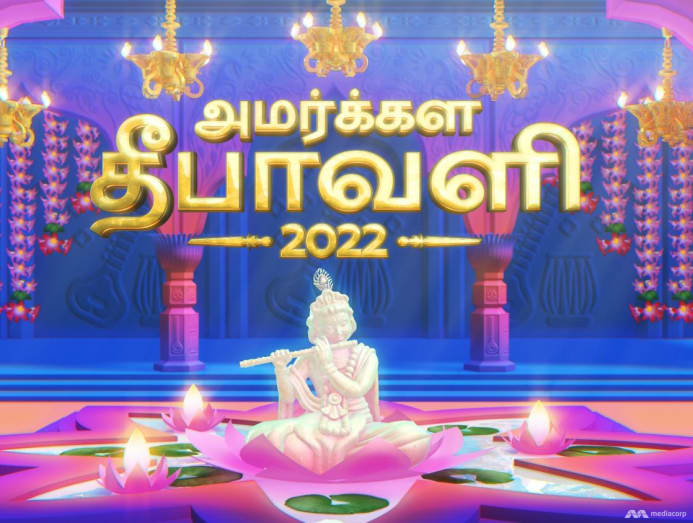 Some of the highlights include musical performances by Vasantham singers Vishnu Balaji, Suthasini, Elamaran Natarajan, V Suriamurthi, Annetha Ayyavoo and dance groups Freaky Fresh, Rameshwara RSGM and more.
Also expect a moving performance by champion Arulini Arumugam and first runner-up Roshini Balachandran of Malaysia's talent competition, Big Stage Tamil.
That's not all the entertainment that's waiting for you this festive period on Vasantham and on demand on meWATCH. Viewers can also look forward to a slew of entertainment programmes from Oct 21 till Oct 25, including the television premieres of these latest blockbuster movies.
Check out Kaathuvaakula Rendu Kaadhal, a romance-comedy narrating the dilemma of a man who falls in love with two women; sports action film 83 and Shakuntala Devi, a biographical drama about the renowned mathematician.
Head to mediacorp.sg/Deepavali to catch all your favourite Deepavali programmes on demand for free via meWATCH.