Taiwan's Chang Chen on speaking Mandarin in Dune with Timothee Chalamet
The 44-year-old actor told CNA Lifestyle what it was like to be part of such a star-studded movie, representing Asia. Denis Villeneuve's film also features Josh Brolin, Oscar Isaac, Jason Momoa, Javier Bardem, Zendaya and more.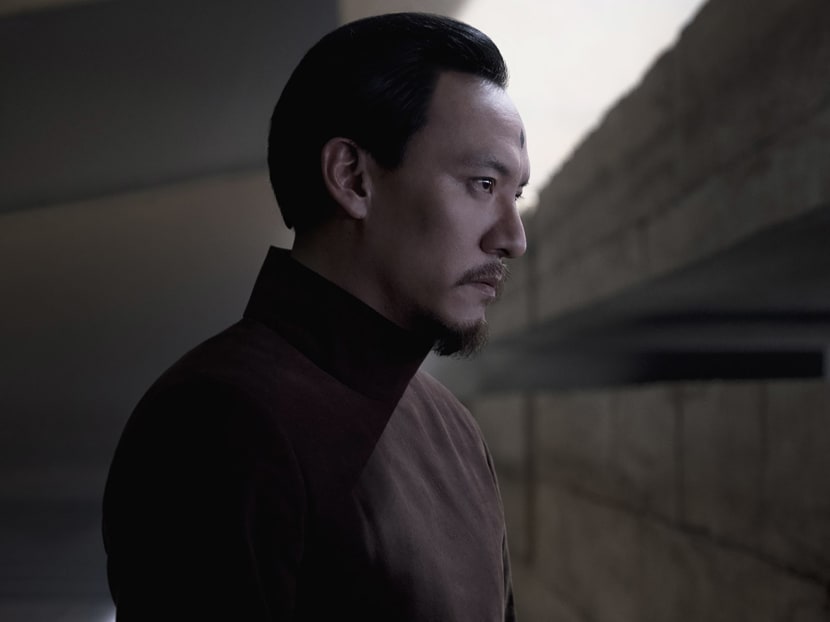 To say that Denis Villeneuve's science-fiction epic Dune is star-studded would be quite the understatement.
Especially when it boasts a ridiculously illustrious call sheet that includes Academy Award nominees alongside Aquaman, Drax, Thanos, Poe Dameron and the teens from Call Me By Your Name and Spider-Man: Homecoming.
And somewhere in that glittering mix, flying the Asian flag proudly, is Chang Chen, who plays Dr Wellington Yueh, the trusted house physician for the noble Atreides family.
The 44-year-old Taiwanese actor told CNA Lifestyle that accepting the role to act alongside Timothee Chalamet, Josh Brolin, Oscar Isaac, Jason Momoa, Javier Bardem, Charlotte Rampling, Rebecca Ferguson, Zendaya, Stellan Skarsgard and Dave Bautista was an "easy decision".
The biggest and probably the most important reasons for Chang saying yes? Esteemed French-Canadian director Denis Villeneuve and "fate".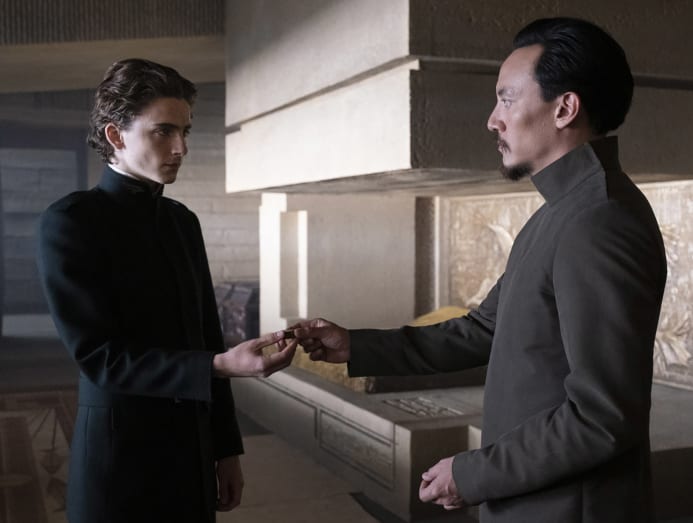 "Dune is a widely revered and epic science-fiction property, and fate brought director Denis (Villeneuve) and I together. I met him at the Cannes Film Festival when we were both on the jury, and we hit it off quite well. I also loved his films like Arrival and Blade Runner 2049, and he left a great impression," Chang told CNA Lifestyle. 
"Joining the cast was also something unexpected for me. One day, I received an email from him inviting me to play a role in Dune, and I accepted immediately. It was an easy decision because I relished the opportunity to work with a director that I admire, and the subject matter was of great interest to me."
Chang, who rose to international prominence playing the desert bandit Dark Cloud in Lee Ang's Crouching Tiger, Hidden Dragon, admitted that he did not read Frank Herbert's revered novel before receiving the script.
"But when I finally did, I fell in love with it because Dune is not just a science-fiction novel," he said. "Because it deals with topics like philosophy, social ecology, literature, environmental conservation. It takes time to digest such a grand and rich science fiction novel, and I was deeply drawn into it."
So was it Chang's idea to have Dr Yueh speak Mandarin in the film?
"Part of it came from director Denis since he made it such that Paul (Timothee Chalamet), the main character, can speak many languages," explained Chang.
"It then followed that Dr Yueh might be able to speak Mandarin, since he represented someone from Asia. Therefore, the two characters might be able to converse in simple Mandarin, and this also acted as the foundation on which Paul and Dr Yueh built their relationship."
We pointed out that Chalamet's Paul perfectly pronounces his Mandarin lines in the film. Might Chang have been a helpful tutor for the young actor?
"I cannot take credit for this," he replied. "He is very talented in languages, and he pronounced Mandarin perfectly."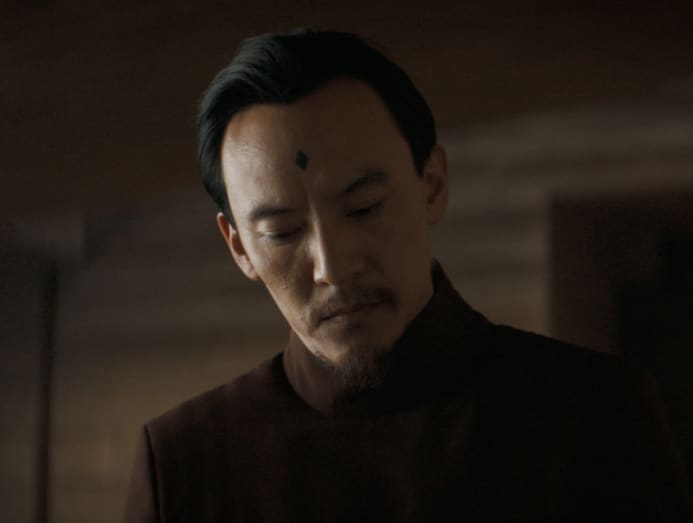 No stranger to high-profile critically-acclaimed films, Chang has starred in his fair share of heavy-hitters, including Hou Hsiao-hsien's Three Times (2005) and The Assassin (2015), Wong Kar-wai's Happy Together (1997), John Woo's Red Cliff (2008-2009) and the 2017 martial arts film Brotherhood of Blades II: The Infernal Battlefield.
But what was it like to be on a set as massive and epic as Dune?
"Director Denis' approach to filmmaking is to create a realistic set and environment for the actors and the crew. When I first saw the set, I felt that this world he created, including the props, was real. As such, we could all work in a realistic environment and not just rely on imagination," he shared.
"This realism was the most impressive aspect; when I found myself fully immersed in a realistic Dune world, my emotions and performance came naturally. By providing the cast and crew with this, we could all focus on our tasks at hand."
In preparation for the role, Chan spent a lot of time studying the script and had in-depth discussions with the director about the character. The whole process, he revealed, took about four months.
But he playfully admitted that his most memorable recollection of working on Dune was hearing Villeneuve's praise.
"While filming, everyone on set hoped to hear him say the magic words 'I deeply love it' because when he did, it meant we had shot a great scene!" he revealed.
"Another scene that left a great impression on me was when Stellan (Skarsgard), who played Baron Vladimir Harkonnen, had to be submerged in oil. The special effects makeup took about eight hours, so he suggested that he should just wait inside the oil until the scene was complete, so that the team would not need to waste time touching up the makeup."
Over the years, the role of Dr Yueh has been played by Dean Stockwell in David Lynch's 1984 film version and Robert Russell in the 2000 mini-series. So how does it feel to be the first Asian to play the character on screen?
"I am honoured to be part of this film, and to work with an amazing cast and a director that I admire," replied Chang. "We had great camaraderie on set. It was a wonderful experience for me."
Dune is showing in cinemas now.