Elvin Ng on turning 40: I look at Billie Eilish, I realise it's a different world now
Believe it or not, one of local television's favourite idols is hitting the big 4-0 next week. Elvin Ng shares his thoughts on celebrating a milestone birthday during a pandemic.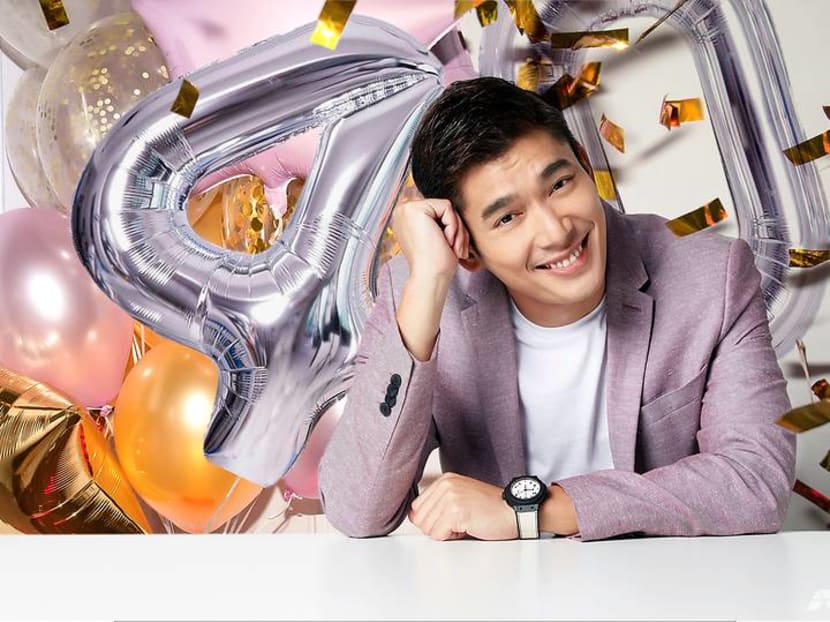 It's no secret that Elvin Ng's birthday is two days before Christmas – a pattern that reliably repeats itself each year – but when he casually mentioned that this year, he'd be turning 40, we did a noisy double take.
The main reason is that he still looks a fresh-faced and bushy-tailed 30, if you ask us.
The other reason is that we still remember him from when he was a tender young "idol", taking on virtually all of local TV's boy-next-door roles. Like that time he played a shirtless swimmer in 2010's No Limits, for example. Was that really 10 years ago?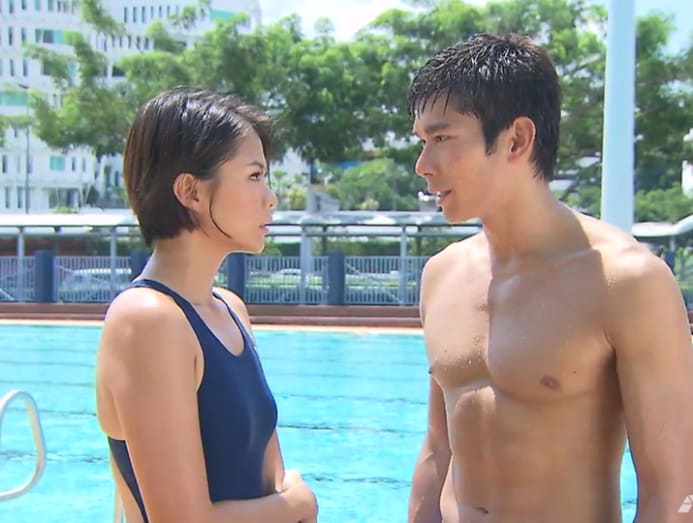 "Yes, I'm 40!" he assured us – the math doesn't lie, even if his youthful good looks do.
But, he declared, "I think my mental age is 'early 30s'. I think I've stopped there for some time! Maybe at a certain age (in the future), I might catch up with reality – but for now, I'm stuck in the early 30s." In fact, he added, going even further back in time, "I still feel like I'm just out of school".
The older he gets, he mused, the less seriously he takes himself.
"I've grown to feel lighter with age. And I've learned to not be so somber or serious, and not so heavy," he said, adding that he now allows himself to indulge in "whimsical, silly, funny, nonsensical stuff", "whether it's music or catching movies or to just dream. Or just look at silly stuff posted online. You need a mix of everything".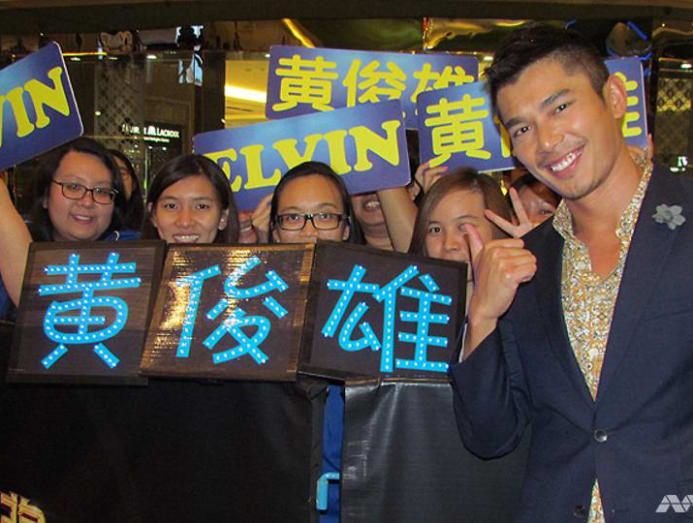 On the other hand, being in sync with the kids these days is a whole other story.
"I feel I've lost touch with teens and people in (their) 20s," he admitted. "When I listen to the music they listen to, or look at Billie Eilish – the way (artistes like her) portray themselves and how the youngsters take to them – I realise it's a very different world now."
With that realisation comes the knowledge that "there's so much to learn. Life never is constant. It's like a roller coaster going up and down". And, he reiterated, "I learned I don't need to be so serious. Life is like an amusement park".
How does he plan to celebrate the big 4-0 on the day of Dec 23?
"I'm waiting for my friends and manager to give me a big surprise," he quipped. "I want a huge balloon I can release into the air and have confetti fall down from the sky."
On a less humorous note, "I think it's quite funny because there are people telling me, 'You should have a huge celebration'." Thanks to the pandemic, "it can't be huge, right?"
He recalled a birthday a few years ago, when he sulked during a dinner with friends because he thought his pals had neglected to make celebratory plans for his upcoming day. "I showed them a black face," he laughed. "And then at last I realised there was a surprise – I was given an air ticket, to fly to Japan."
He doesn't think anything can top that. Plus, in the light of all that's occurred this year, his birthday is "not that important, I would say. I think a lot of people are busy at this time, so I'm wondering if I should wait for friends or plan something myself".
He went on to ponder: "Maybe I should arrange my own surprise birthday party." After all, he said, "I'm a control freak!"
Now that he's hitting the 40 milestone, where does Elvin see himself in the years to come?
Not acting forever, that's for sure.
"I still daydream of, let's say, when I'm 50 or 60 – I'm thinking maybe I'll have a Bali resort with 10 bedrooms, and I'll be living there in nature; probably in Ubud, facing the rainforest, where I can hear birds and insects; having a comfortable lifestyle and overseeing my small hotel; and people will come," he said.
That'd be the life, wouldn't it?
Catch Elvin Ng in the upcoming drama Mister Flower, available on demand for free on meWATCH from Dec 28, and on Channel 8 from Dec 31, weekdays at 9pm.