Felicia Chin once 'felt like a fraud as an actress' before a long journey to find herself
Announcing that she will leave Mediacorp at the end of June, she shared openly about how, in her early years as an actress, she "deleted" herself and teetered "on the brink of bulimia". Having struggled, she now wants to dedicate herself to lifting others' spirits.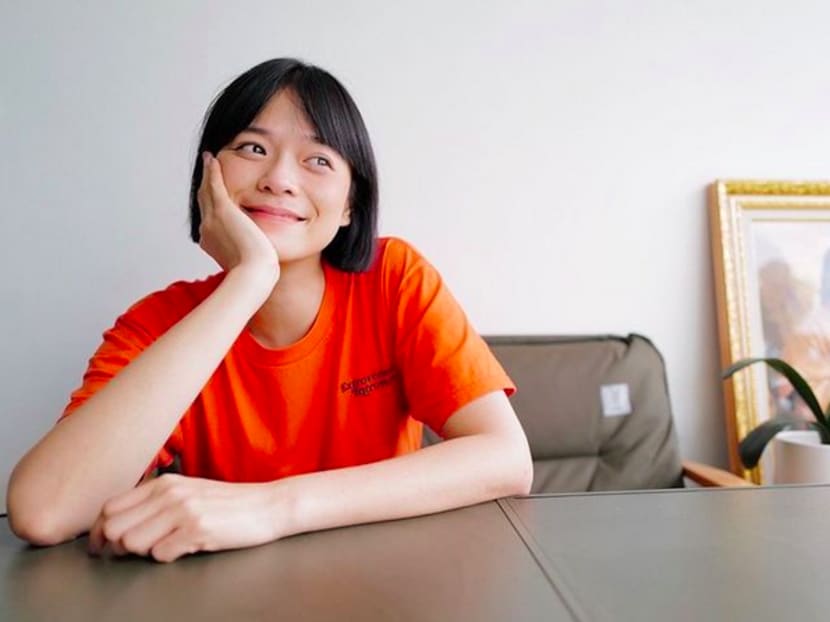 Felicia Chin announced on Thursday (Jun 23) that she would be leaving Mediacorp and taking a job creating uplifting content for a faith-based platform, ending a 19-year career as a full-time screen actress. But the decision, which didn't come easily, is the result of a long personal journey and search for meaning, shared the 37-year-old.
 
She hopes her new job, giving messages of hope, will impact those who might need a little encouragement on any given day, because "I'm someone who knows what it's like to feel really low".
Joining the industry at the young age of 18 after winning the Star Search talent search competition, she struggled with others' and her own expectations of herself, she shared with CNA Lifestyle.
She still remembers the moment she felt that fame had changed her life. "I had won the Star Search competition and gotten into the industry," she recalled. "One day, I was out with a friend, sitting on the floor at an MRT station – City Hall or something. I received a message. A stylist friend texted me: 'Eh, someone saw you sitting on the floor. I think you'd better stand up'."
She joked that it was like the movie The Princess Diaries, where "a normal, common person suddenly has to learn a lot of etiquette". More pointedly, "Suddenly, I couldn't do this and that".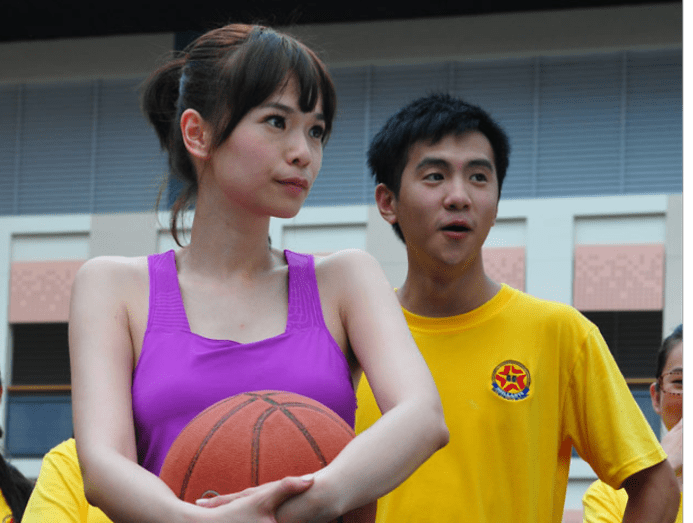 She mused: "To be honest, I think I needed a mentor. I didn't know who to look for. I was so new, and sometimes I'm a bit scared to speak up. I had managers who tried their best to share with me, but I think I also added stress to myself."
It got to the point where "I kind of deleted myself", she said.
"I was this fearful young kid, thinking I should look a certain way because of things I heard around me. But actually, I didn't have to," she said. "Every day after work, I would go to 7-Eleven and buy two bags full of junk food and eat my way through them and wallow in sorrow. Sometimes, I'd feel so disgusted with myself for eating so much ice cream, I would vomit everything out. It's like I was on the brink of bulimia."
She clarified, "I'm not sharing these as proud moments – it was just this very real part of my growing up as an actress. I struggled a lot. I share because younger actors might feel this, and I wonder if social media adds to that pressure. I felt I couldn't meet expectations. And I felt really lousy about myself."
She elaborated: "I kept trying to exceed people's expectations but I sometimes forgot I was also in the process of growing, and I can't act like an Ah Jie from the first day. Sometimes you look around and think, 'Everybody is so good – what about me?'"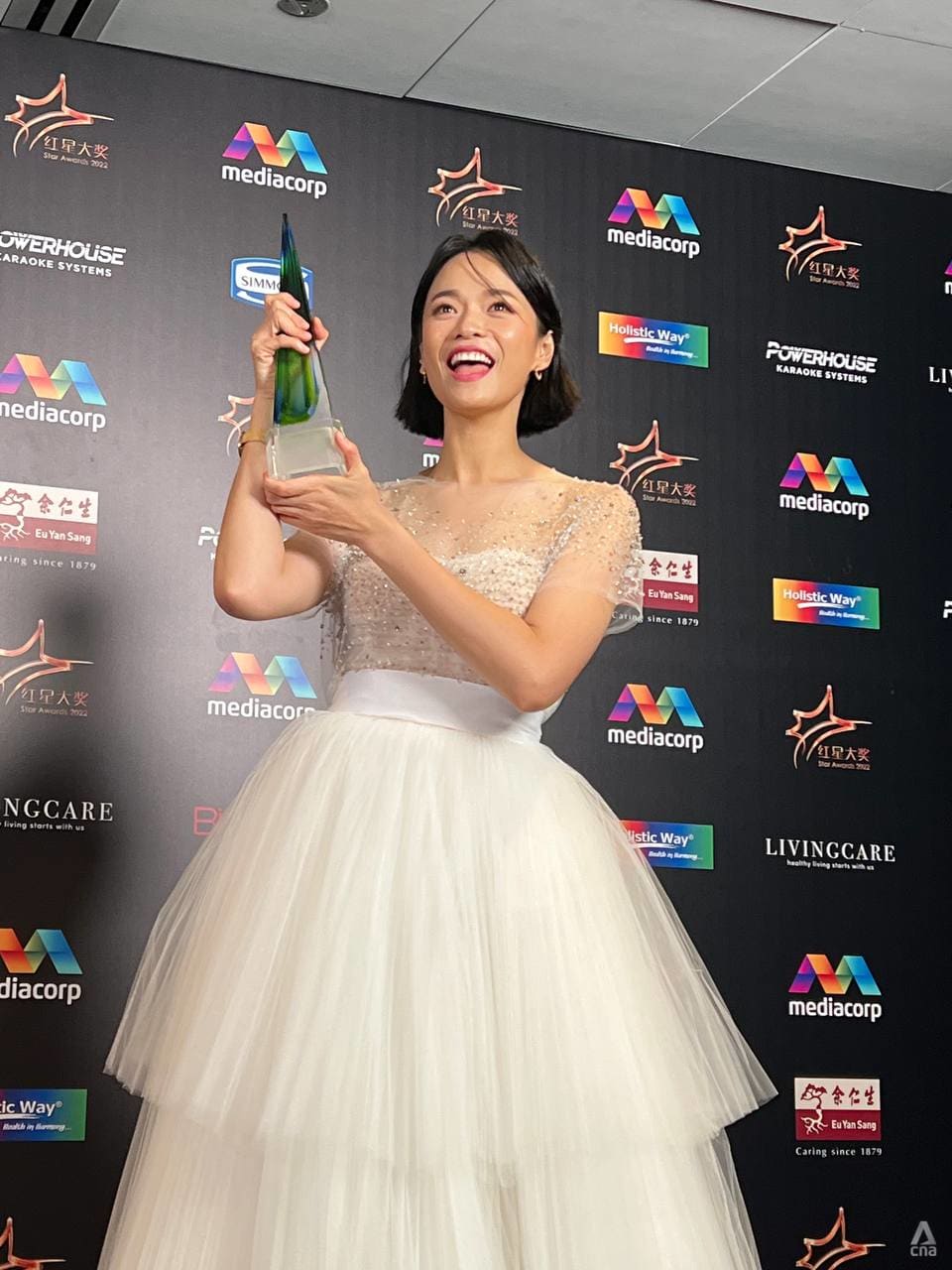 In 2010, at the end of her seventh year, she ducked out of the industry for a few years to pursue studies in business. "I was feeling lost. I felt like a fraud as an actress," she said. "I felt there was nothing more I could contribute. I felt really empty inside. That's why I kind of ran away to study."
Given the time and opportunity to see things from different perspectives, "I think I found a bit of myself during those three or four years", she said, leading her to conclude that "sometimes, running away might not be a bad option".
"I became a bit more confident. I felt I could do things I didn't know I could. When I came back, I think it was to face up to what I ran away from and realise that actually, what's more important is the transformation inside me, and not the people around me."
With colleagues and audiences welcoming her back warmly, she started to thrive. "In my first seven years, I was a bit lost, but I think my next seven years in the company were where I found my purpose," she said.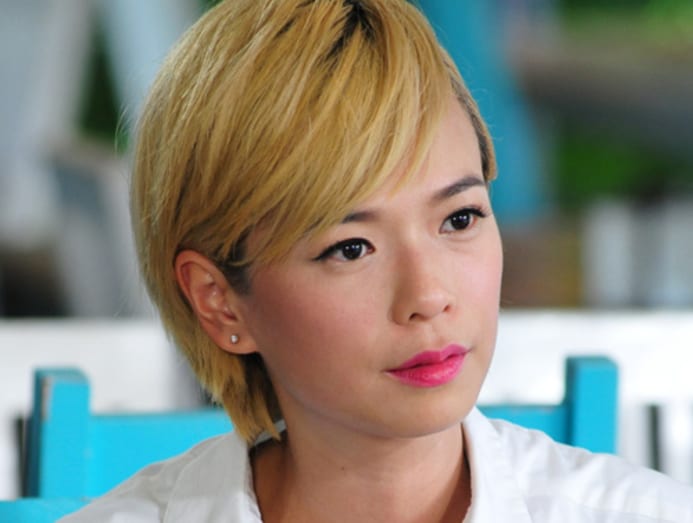 She credits those around her who gave encouragement and help. "I'm so thankful people believed in me when I didn't believe in myself," she said.
"Maybe because I've been through certain things, I feel people's spirits need to be lifted up. People are going through things you don't know about."
Now, unlike then, "I'm departing the company feeling very full. Coincidentally, it's seven years as well".
Many have commented that they feel she's changed in recent years.
"I have learned to embrace myself a lot more," she agreed. "One year later, I might grow. I learn to embrace every little growth I see in myself, and not be too harsh on myself."
She shared: "I think in the past – I'm not very proud to say this but I have to be honest – I thought certain things could add value to me. Or that I would feel better about myself because I had some things, for example, a really nice car. I still like nice cars and appreciate nice things. But the whole problem was that actually, I already had value.
"It's not what you add upon yourself to make yourself feel valued. You are of utmost value. You are a created being who has purpose. These are things I kind of figured out. My faith has helped me in this journey of realisation. More importantly, I think it also helped me be more joyful. I always sought deeper meaning and purpose in life when I was younger, and didn't quite find it. Now, I think I'm in a better place and I guess, maybe in the right direction."
One thing she's only recently accepted about herself is that "it's okay to be kind", she said with a giggle. "Sometimes, I do feel stupid for being kind. Sometimes you get hurt in the process. 'Am I doing the right thing?' But, I realised it's okay to be kind because that's who I am."
Embarking on a new chapter in life feels scary "because there's a lot of 'what if?' or stuff that I might lose, and even 'what will people think?'," she said. "And, just to be very honest, there will be a pay cut! Honestly, these are things I struggle with, too. There might be some things I'll have to give up, like my car." She joked that boyfriend Jeffrey Xu feels "a bit stressed" because he's now the higher earner.
But, "I feel I need to do what speaks to me right now. I guess it's that tugging of the heart you don't want to regret".
And for her, the bigger picture is, "It's okay to take some detours and run away sometimes. We don't have to refuse our own legit emotions. As long as we're all trying our best to find our own place and find purpose in what we're doing, I think we're definitely on the right path".
Where to get help:
CHAT here
Singapore General Hospital's Eating Disorders Programme here
AWARE's Women's Helpline: 1800 777 5555 or here
Singapore Counselling Centre here