Creative Capital: The foodie bringing communities together with tempeh
This food writer has tapped on his cultural heritage to promote a plant-based food business that is good for you and even better for the environment.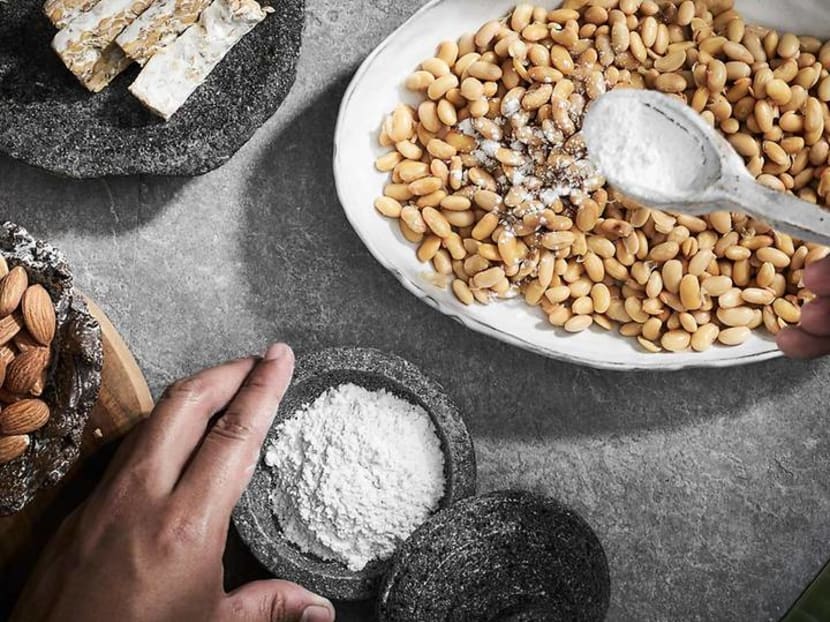 Last December, my wife, who is a super discerning foodie, told me she'd ordered some tempeh for us to try. "Okay, honey", I replied on husband autopilot mode. When I actually realised what she'd said, my real reaction was more along the lines of, "What? Why?". I was worried that the meat- and seafood-loving woman I'd married had suddenly morphed into a vegetarian bohemian hipster who ate bland food and pretended it was delicious. 
She explained that the tempeh had come from Azimin Saini, whom we knew as Zee. She was curious whether his artisanal tempeh would be different and more delicious than other tempeh. And she wanted to support Zee, who is also one of Singapore's nicest, most earnest and knowledgeable food writers. I hadn't met Zee at that point but I knew his work and my wife always spoke highly of him. 

Tempeh Culture's tempeh are fantastic. All handmade and, when prepared properly, a very delicious way to add protein to your meal. While Zee has been selling a variety of different tempeh since the brand's launch late last year, this month, he's released a new tempeh-making kit for those interested and brave enough to make their own tempeh from scratch. Which I thought was a great excuse to catch up with him.
WHERE DID YOUR INTEREST IN FOOD AND WRITING ABOUT IT COME FROM? 

It was while I was living in Australia. There is a strong ethos of growing your own produce and sourcing from local farms there. Making simple pasta dishes turned into growing my own herbs, and soon, I was making my own sauces from the fresh tomatoes I grew in the backyard.
I've always been interested in food and I knew I wanted to write for a living since I was a teenager. So, I took on unpaid internships and generally wandered around the editorial wilderness until an editor gave me a call. That call changed my life. He was looking for a features writer at The Peak covering the food pages. My career took off from there.

IS TEMPEH SOMETHING YOU'VE ALWAYS ENJOYED EATING? OR IS IT SOMETHING YOU CAME TO APPRECIATE AS YOU GOT OLDER?

Tempeh has always been a staple at our dining table. My family is of Javanese descent and tempeh originates from Java. We have it fresh and homemade, never from the stores. It's like rice – the meal just isn't complete without tempeh. 
We often have plant-based dishes without realising they were plant-based. A simple meal of stir-fried vegetables with rice, sayur lodeh with tempeh and sambal is a complete meal without meat, fish or poultry.
DO YOU FEEL THE FOOD HISTORY OF THE MALAYS IS OVERLOOKED OR NOT PROPERLY RECORDED OR CELEBRATED?

For the most part, yes, but also in the very same way that we, as Singaporeans, have always placed foreign culinary cultures on a pedestal. That seems to be changing as there's renewed interest in our roots, which has shed light on the gaps in our food knowledge. That includes the food history and culinary culture of Singapore's Malay community. 
While we're all labelled "Malay", which is the British way of categorising migrants from the archipelago, the term usually calls to mind our Malaysian neighbours. Most of Singapore's Malay population came from present-day Indonesia – or what was then the Dutch East Indies. They include the Javanese (which my family is part of), the Bugis, the Baweanese, the Minangkabau (the originators of nasi padang)... the list goes on.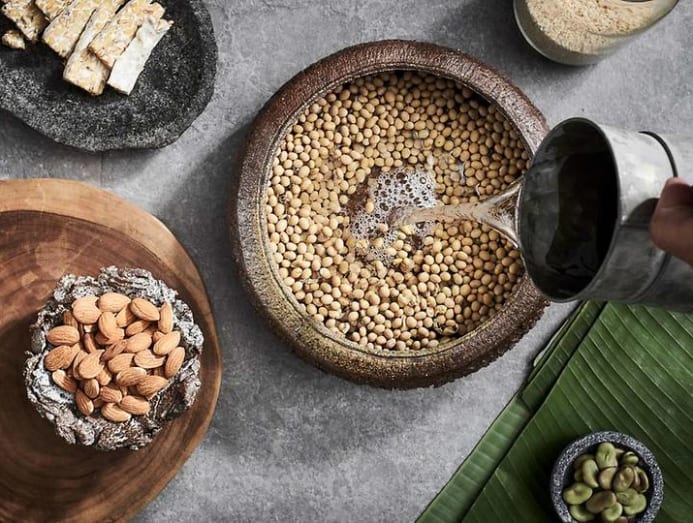 All these communities have their own languages, scripts and food cultures. But 200 years of making Singapore home and five decades of nationhood have produced a relatively homogenous population. There's more to Malay cuisine than nasi padang and nasi lemak, and that needs to be explored in greater nuance. After all, Malay cuisine is heavily adapted into Peranakan cuisine, which is enjoying its time in the spotlight right now. 
More can be done to celebrate the food history of Singapore's Malay community, but I think it needs to be a ground-up initiative, coupled with the space and platforms to do so. More people should step forward to share their family's cultural heritage.

TELL ME MORE ABOUT THE ORIGIN OF TEMPEH CULTURE. WHAT KICKSTARTED THIS AND WHY TEMPEH?

Late last year, I came home from a trip to the States, where I was reporting on plant-based meats, to a fresh batch of tempeh that my dad made. We've always known that tempeh is a high-protein food that is good for you but few people realise this. As a food writer, I built my career writing about Singapore's gastronomic scene but so little of it was spent covering my own culinary culture.
Then, it dawned on me. We need to start talking about tempeh as one of the solutions for a better planet. Tempeh is very much part of the Singapore story, too, and there was even a kampung that used to be the epicentre of tempeh production in Singapore. But where is it in our conversations on sustainability and alternative protein sources? Thus, Tempeh Culture was born. It's part food activism, part revival of traditional artisanal techniques, and part wanting more people to know what good tempeh should taste like.
DO YOU MAKE TEMPEH ANY DIFFERENTLY FROM THE TRADITIONAL WAY?

I make ours the traditional way, handed down from our grandmother. We don't use machines or take shortcuts, and we respect the artisanal processes and beliefs of our forefathers. For instance, my mum always says, if you want to make tempeh, your "hati mesti lapang". Translated, it means your heart must be empty; it must be pure. You must not harbour any negativity or ill will, and only then, will your tempeh turn out white. It's a family superstition but it's one I take seriously. In that sense, making tempeh has become a form of meditation for me. I let go of the day's emotions and enter Zen mode. 
I have also taken it a step further by being particular about the origins of the ingredients. I use only organic, non-GMO beans sourced from Australian farms. We also launched with tempeh that has sesame seeds and flaxseeds for a bit of variety.
PEOPLE OFTEN DON'T UNDERSTAND HOW TO SERVE TEMPEH. WHAT'S THE BEST WAY TO ENJOY TEMPEH? WHAT DISHES DOES IT WORK BEST IN?

The best way to enjoy tempeh actually isn't the healthiest but it's delicious: Brining and frying it. To make the brine, pound some coriander seeds with garlic, then add hot water and salt to taste. The tempeh has to be of good quality and have a flavour that can stand on its own. Score the tempeh and leave it in the brine to marinate for 10 minutes. Deep fry and serve it simply with steamed rice and a sambal of your choice. I personally love sambal matah, which is a Balinese sambal made of sliced lemongrass, kafir lime leaves and, of course, chillies. 

Otherwise, tempeh works best in traditional dishes where it acts as a meat substitute. This can range from tempeh satay to botok botok tempeh, where cubed tempeh is marinated in a spicy rempah and local herbs, then steamed in banana leaves. In recent years, we've been seeing more home cooks and chefs using tempeh in burgers, meat balls and even pasta sauce.
WHAT'S BEEN THE MOST SURPRISING PART OF THE JOURNEY SO FAR? 

Once, I cleanly forgot to inoculate the beans with tempeh spores and an entire batch, about 10kg worth, didn't culture. I realised this only after the second day of fermentation and saw that the mycelium – the white, furry parts of the tempeh – did not grow. I was horrified and close to tears. I spent a good 15 minutes freaking out until my sister shook me and told me to get a grip. 
So, I did the only thing left to do. I called all my customers to apologise and offer compensation. All of them, and I really mean all of them, assured me that it was okay, not to worry and that they understood. At that moment, I thought I had the best customers on the planet, and I am grateful for that to this day. 

DO YOU THINK THE AVERAGE SINGAPOREAN DINER CARES ABOUT SUSTAINABILITY?

No, not really. You can just see the amount of plastic we use at supermarkets and hawker centres – it's horrific. But those who care, really do, and the key to me is to raise awareness. I believe in taking small steps and being conscious of our decisions. Today, it could be not using plastic straws; tomorrow, it could be ordering a plant-based burger instead of beef. And the next, it could be bringing your own bag to the supermarket. 
As a business, the least I could do is not burden the planet by using compostable materials. We use food-safe kraft paper made from recycled wood pulp.
HOW HAS BEING AN ENTREPRENEUR BEEN? WHAT'S BEEN THE TOUGHEST CHALLENGE TO DATE?

It has aged me by 10 years! Seriously though, I didn't know what I was getting myself into by launching this. Starting a business is tough, keeping it running is even tougher. When it comes to entrepreneurship, I find that it's really you versus yourself. You are the measure of your own success – as long as you're not losing heaps of money.
The biggest challenge I faced, and still do, is creating a market for premium organic tempeh. When I told friends, they laughed and said, "Who on earth likes to eat tempeh, dude?" Others were like, "What's so good about your tempeh? Isn't tempeh always bland?" Those who already buy tempeh are used to paying a certain price at the wet market. The challenge was in convincing people that tempeh can be artisanal, that it can and will taste better.
HOW ARE YOU USING YOUR BUSINESS TO DO GOOD FOR THE JAVANESE CULTURE AND THE ENVIRONMENT?

I am driven by the need to spread the goodness of tempeh, that this traditional food is good for you and better for the planet. You could say that it's also a bit of a cultural mission, hence the brand name. 
I'd like to see tempeh being eaten in more homes and served not just in Indonesian restaurants and nasi padang eateries but everywhere from vegan-friendly cafes to bars. Above all, tempeh isn't just food. It is a symbol of the Javanese culture. For that reason, we've printed "Tempeh Culture" in Aksara Jawa or Javanese script on every tempeh label. In doing so, we're putting a fading writing system into hundreds of homes in Singapore in the hopes of raising awareness on the diversity of Singapore's Malay community.
When it comes to the environment, animal farming is definitely a massive concern. Instead of feeding soy to animals, why don't we eat it ourselves? Tempeh takes far less time and energy to produce, and it offers the same amount of protein as, say, beef. I also don't buy into the negative press surrounding soy. We Asians have been eating and drinking it for thousands of years and that really shouldn't change.

YOU'RE A WRITER. IF YOU HAD THE RESOURCES TO TELL ANY STORY, WHAT WOULD YOU WANT TO COVER AND SHARE?

I would love to do a video series on the food culture of the Malay archipelago, or what we term the Greater Nusantara. There's lots of ground to cover from the southern Thai provinces, which is home to some two million Thai Malays, to Malacca to investigate how gula melaka got its name. Then, on to Aceh, the verandah of Mecca, and past Lake Toba and its Christian Batak population. We can explore the food history of the ancient Javanese kingdoms that built Borobudur and Prambanan as well as Bali's Hindu ritual food offerings. Then go back up north to Kalimantan, Sabah, Sarawak and all its indigenous tribes, and of course, not forgetting, the south of the Philippines.