Wild Rice's new Funan home was inspired by the National Theatre, wayang and Shakespeare
Founding artistic director Ivan Heng takes us on a tour of the theatre company's new space, which has Singapore's only "thrust stage" – with walls made of wood used in getai shows.
Singapore theatre company Wild Rice has a spanking new performing arts facility and it's right in the heart of the civic and cultural district. The new Wild Rice @ Funan occupies 20,000 sq ft across three floors of the Funan Mall.
Within the space, which officially opens on Aug 8, there's the main 358-seat Ngee Ann Kongsi Theatre, which features Singapore's only thrust stage; a 60-seat performance studio; rehearsal rooms; and the company's administrative office.
Singapore theatre company Wild Rice's brand new home at Funan Mall includes the country's first 'thrust stage' inspired by wayang, Shakespeare and the old National Theatre. CNA Lifestyle takes a look inside. 
"It's exactly where a theatre needs to be," said founding artistic director Ivan Heng. "You know, at the centre of our thinking, of our conversation, of politics, commerce, law, culture, history. It's perfect."
In collaboration with Capitaland, the theatre was three years in the making. It was designed by the award-winning team that includes Singaporean architecture studio Zarch Collaboratives and internationally renowned theatre design consultancy Charcoalblue, and envisioned by Heng and executive director Tony Trickett.
DRAWING INSPIRATION FROM THE PAST
Of particular significance is the Ngee Ann Kongsi Theatre's thrust stage, which measures 10m deep and 6m wide. With this stage configuration, no audience member will be further than 12m away from the performers on stage.
The thrust stage is the earliest type of stage in Western theatre and was adopted widely in the Elizabethan era, with many of William Shakespeare's plays debuting on the thrust stage of the iconic Globe Theatre, which was built in 1599.
Wild Rice's theatre is modelled after the Royal Shakespeare Company's Swan Theatre in Stratford-Upon-Avon in England, while taking inspiration from historical antecedents closer to home.
The diamond-patterned walls of the theatre are inspired by Singapore's old National Theatre on River Valley Road, which was built in 1963 and demolished in 1986. Solid wooden planks and beams that had been used by opera and getai performers for close to 80 years – known as "wayang timber" – have also been repurposed to create the back wall and ceiling of the theatre, as well as design features in the foyer.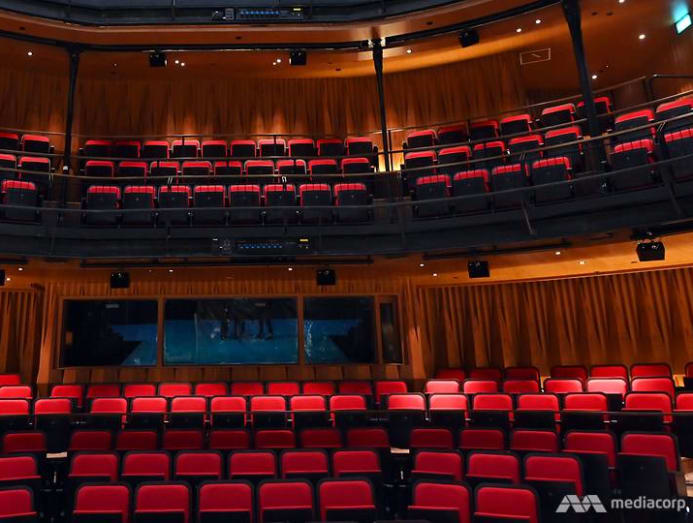 "We were looking for a material that would somehow inspire us to think about our cultural performance, history," said Heng. "So if you think about our street wayang, it's truly moving because our performers have been performing on this wood for close to 80 years in temples, community centres and public parks."
He added: "In building theatres, you always want to find materials that are authentic, that reverberate with some kind of performance or cultural history. And this is ours. This is uniquely, distinctively ours."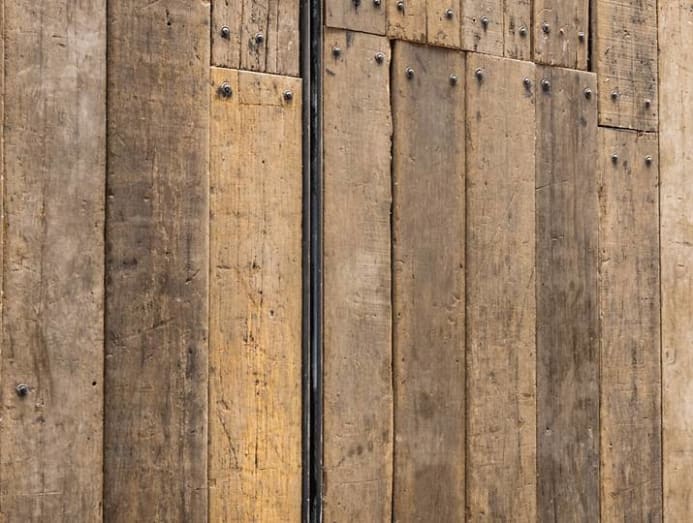 AN IMMERSIVE AND INCLUSIVE EXPERIENCE
Theatre fans are assured of a truly immersive experience with carefully-engineered acoustics to create optimum conditions for the human voice, with little or no need for microphones or other vocal enhancement systems. "You can actually whisper in this space and you will be heard, all the way up there," said Heng.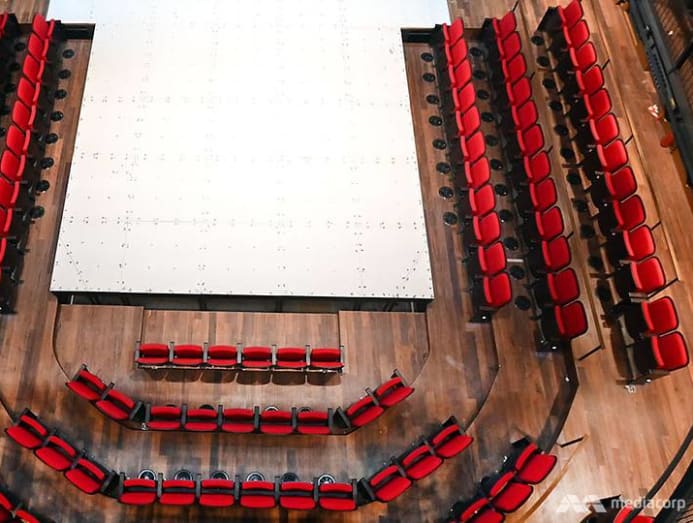 Even the seats have been custom-designed in Barcelona specifically for Wild Rice @ Funan, then installed here at different angles to provide the best seating and viewing experience for each audience member. They also boast lumbar support for extra comfort during long productions.
Wild Rice @ Funan will also be an inclusive theatre complex, with facilities put in place to facilitate access for those who might otherwise encounter difficulties in enjoying live performances. To further accommodate the needs of such fans, the theatre will offer signed and captioned performances for the deaf; audio-described performances, hearing loops, and touch tours for the blind; relaxed performances and more, in the future.
"Theatre is for everyone," said Heng. "Its transformative power can change lives and open hearts and minds, and it should not be available only to those who have the means and privilege to go to the theatre. At our new venue, we will be able to share the gift of theatre with as many people and communities as possible."
A DISTINCTLY SINGAPOREAN LAUNCH
For the official launch of their new space, Wild Rice has programmed a line-up of distinctly Singaporean shows by both established and emerging theatre-makers. They will start with Thomas Lim's award-winning Supervision on Aug 8, followed by Stella Kon's classic Emily Of Emerald Hill for the Grand Opening Season in Sep. Coming up will be the world premieres of Merdeka and Peter Pan In Serangoon Gardens.
"I can't wait for an audience to come in here," said Heng. "You can imagine the whole audience sitting, and you can see every face in this room. You can see everyone reacting – you can see people laughing, crying and you can share something special with an audience. It's very electrifying, very communal, very intimate, very human space."