In pictures: Halloween Horror Nights is back at Universal Studios Singapore – here's what to expect
Back for the first time since 2019, the event's 10th edition features a haunted house that's a "greatest hits" collection of the best scares gleaned from the past nine editions. It'll run from Sep 30 to Nov 5. Are you brave enough?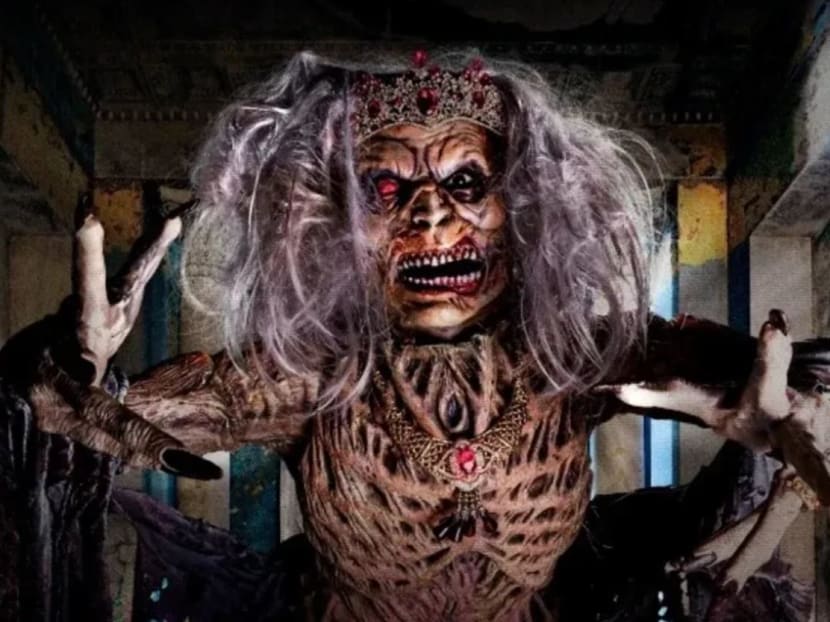 It may be September, but Halloween is already in the air at Universal Studios Singapore (USS). The much-missed Halloween Horror Nights (HHN) is back after a pandemic-induced two-year hiatus and it's all ready to celebrate its 10th edition with three haunted houses, two scare zones, a live show and special events like zombie laser tag and a behind-the-scenes Monsters & Manifestations experience.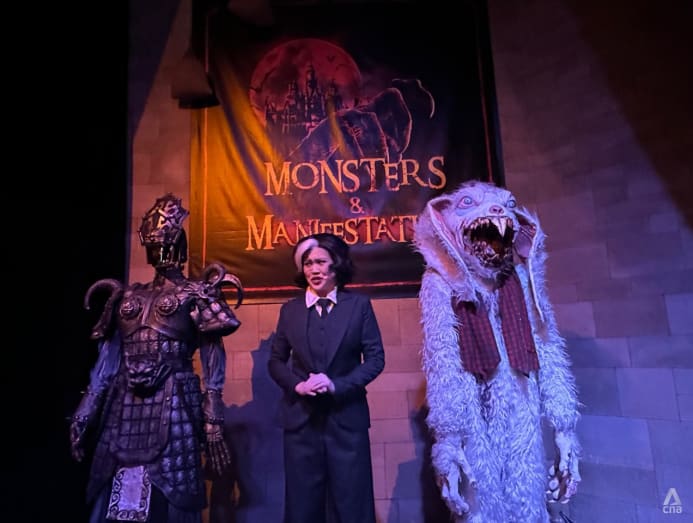 Whether you watch slasher flicks while peeping through your fingers, are obsessed with zombie apocalypses or just simply enjoy the rush of being jump scared out of your wits, USS HHN's heart-thumping highlights are designed for all types of scare-seekers looking for the ultimate fright night.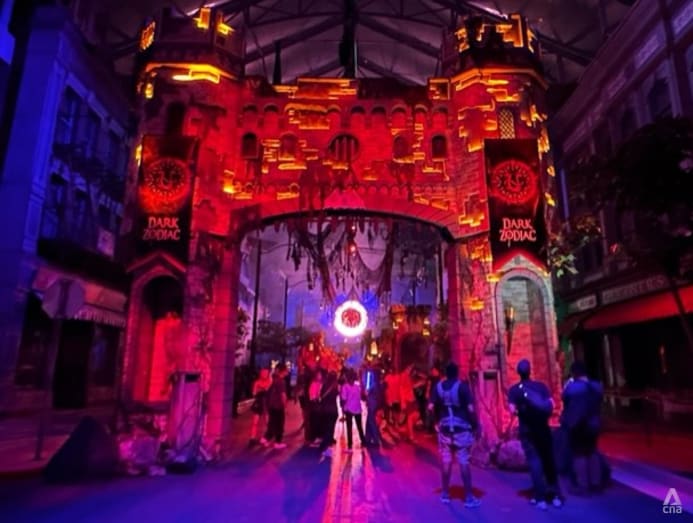 CNA Lifestyle had a sneak peek and here's what to expect from this year's haunted happenings:
KILLUSTRATOR: THE FINAL CHAPTER (HAUNTED HOUSE)
This year's headlining haunted house pays tribute to some of the scariest moments from the past nine editions of USS HNN.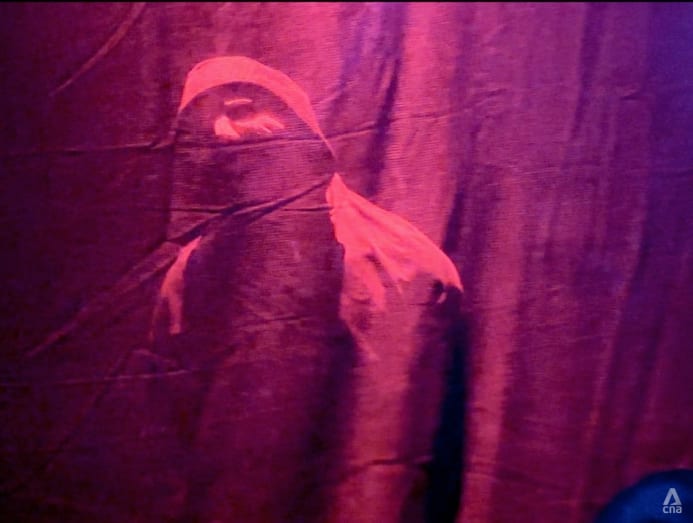 Fashioned as stepping into the mind of Halloween Horror Nights' biggest and bloodiest fan – the Killustrator, visitors are invited to come face to face with their worst nightmares.
Fun fact: For Killustrator: The Final Chapter, Chen Lin, a concept artist from Resorts World Sentosa's art and design team, ended up creating the most extensive amount of artwork for a single haunted house: Approximately 50 pieces of original manga artwork, in addition to artist impressions, logo designs and graphic artwork.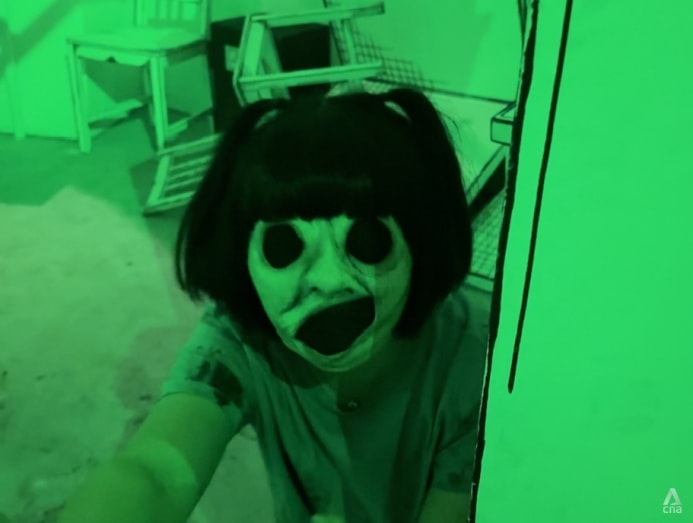 Chen Lin has witnessed his illustrations of haunted houses, logos and scare zones come to life for all 10 editions of HHN.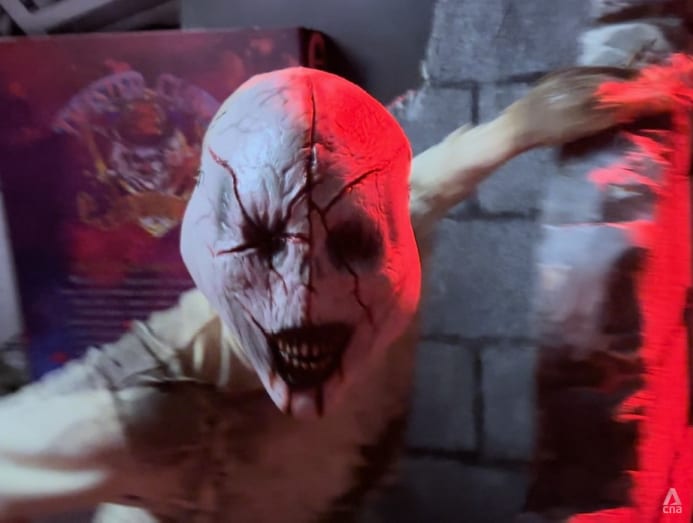 OPERATION: DEAD FORCE (HAUNTED HOUSE)
This is the haunted house for those obsessed with the living dead.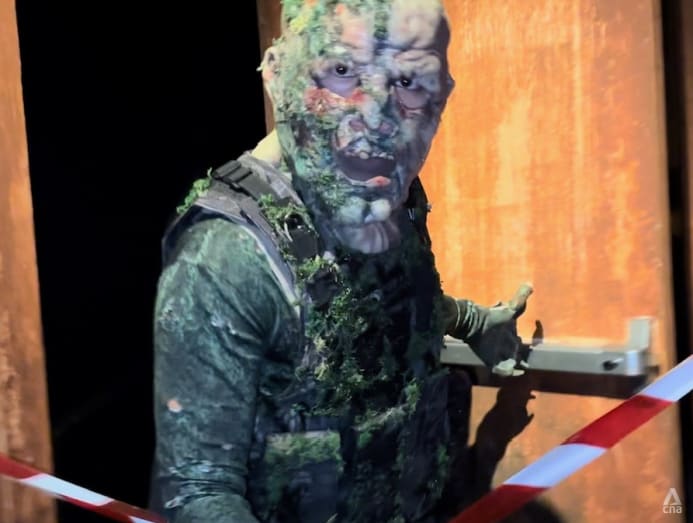 Need a narrative? The story here is that top-secret plans to prepare the world for a zombie apocalypse have been revealed. So you can join

Operation: Dead Force to help fight against the monsters... by becoming one!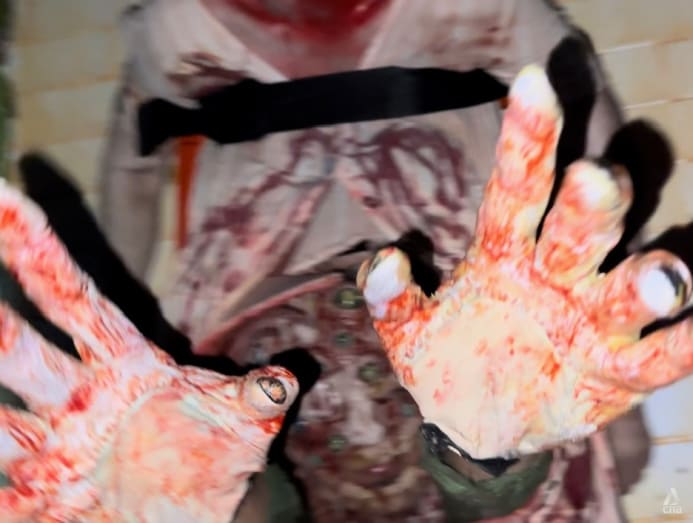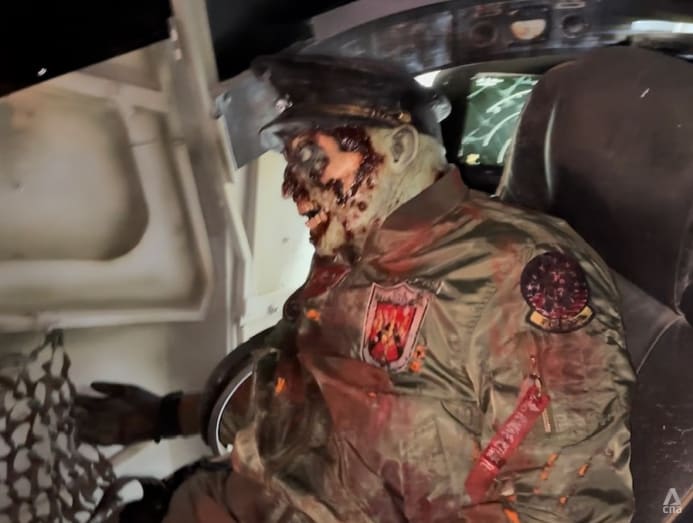 HOSPITALITY OF HORROR (HAUNTED HOUSE)
Those looking for a "luxurious staycation" will enjoy their visit at the Hospitality Of Horror where you can tour a restored mansion once inhabited by Southeast Asia's then-richest tycoon and his favourite wife.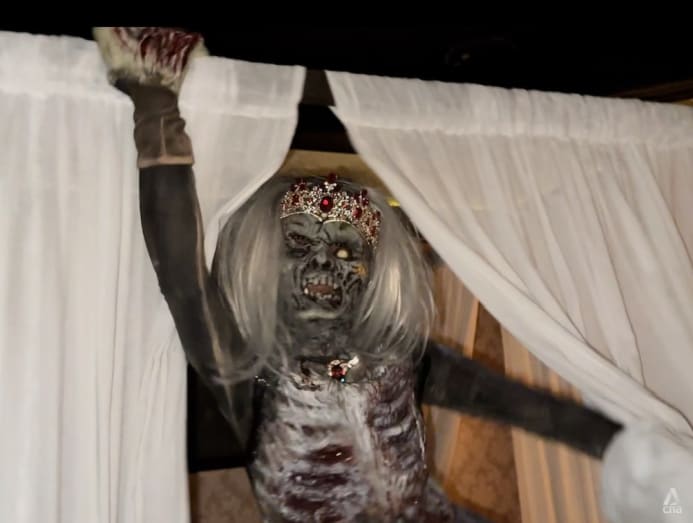 But beware – the mansion keeps secrets of its own. Are you brave enough to find out what they are?
THE HUNT FOR PONTIANAK (SCARE ZONE)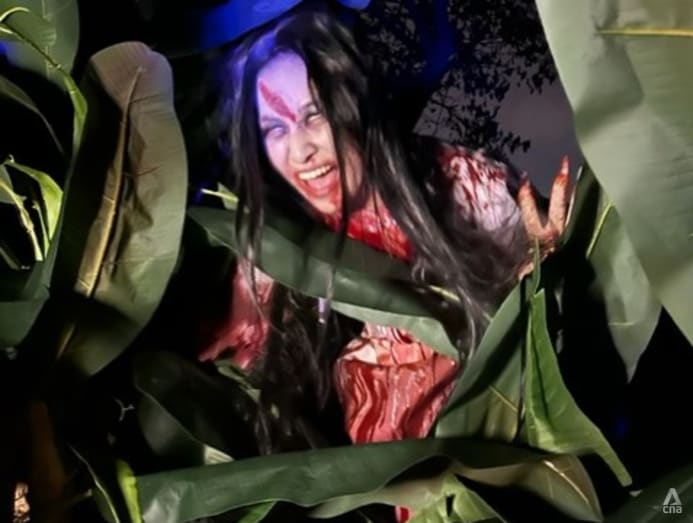 Retrace the footsteps of missing influencers who ventured into the dark jungle in search of Southeast Asia's most vicious spirit, the pontianak.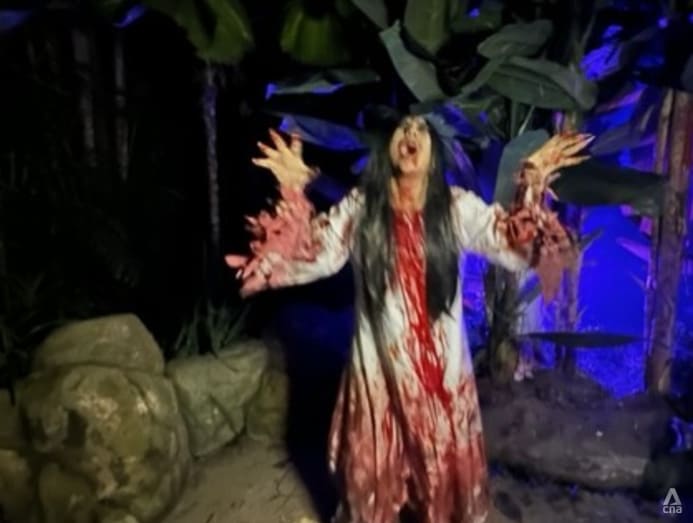 Just be careful not to end up having the same grisly and horrifying fate

.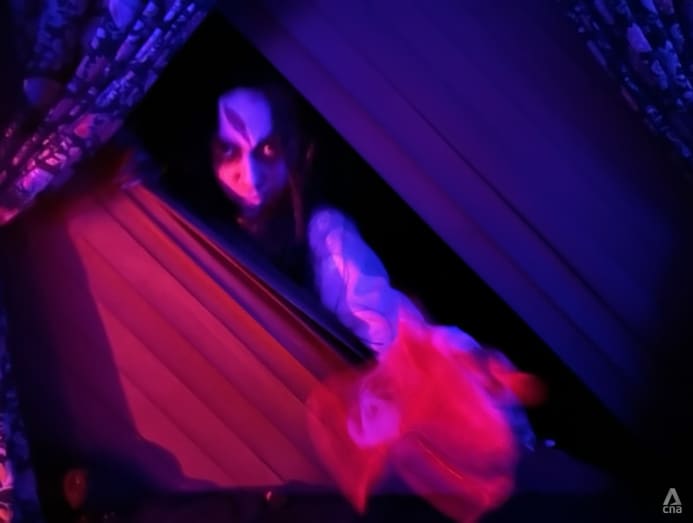 THE DARK ZODIAC (SCARE ZONE)
Astrology takes a twisted turn as the 12 Dark Zodiacs are primed by the fabled Horrorcle to harness the power of their supreme leader – the 13th Zodiac.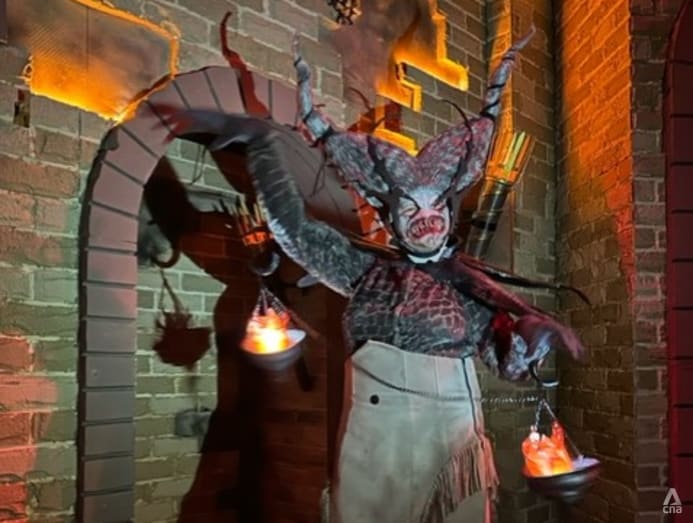 ESCAPE THE BREAKOUT: LASER TAG CHALLENGE (Add-on price of S$38)
Be part of a thrilling experience that combines the exhilaration of laser tag with puzzle-solving challenges. Escape The Breakout takes fans deep into a facility where the world's deadliest criminals serve out their sentence.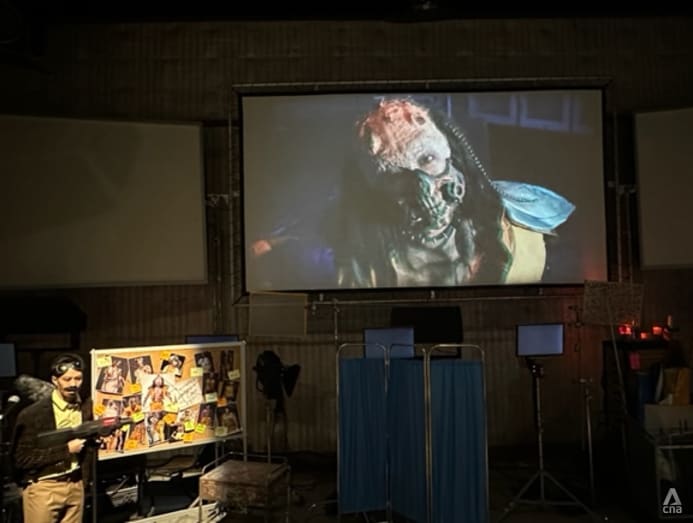 Outfitted with laser tag gear, teams of five will have to solve twisted puzzles to escape the clutches of
bloodthirsty villains.
MONSTERS & MANIFESTATIONS (Add-on price of S$38)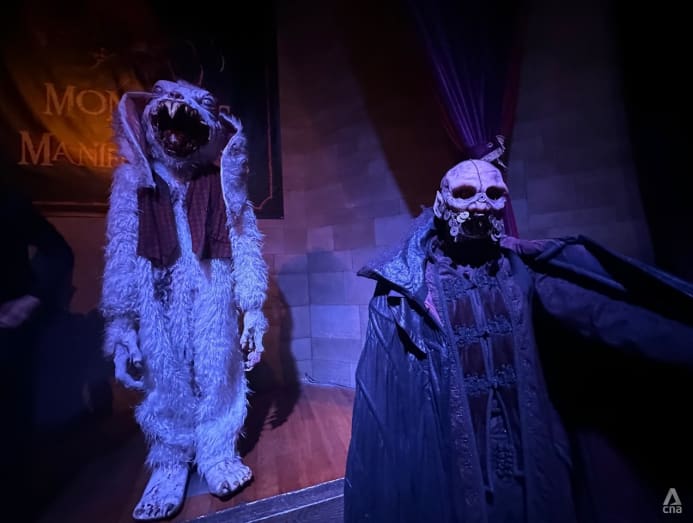 Go on an exclusive behind-the-scenes tour hosted by The Keeper where guests can witness the magic behind various technical and sensorial effects, take photos and enjoy a spooky live performance.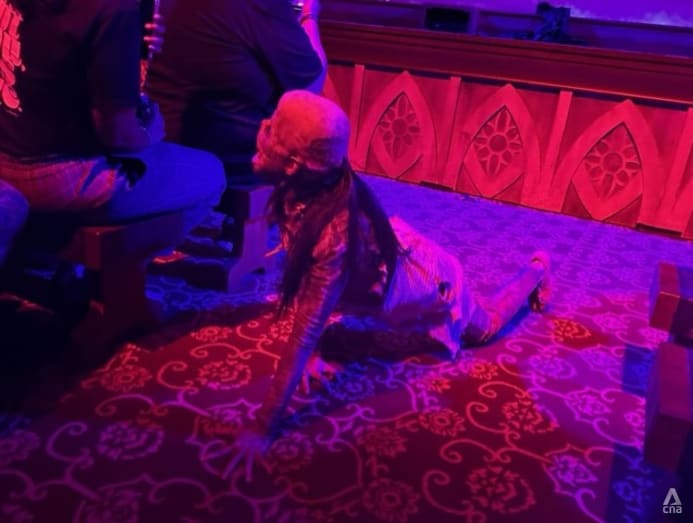 LIVE SHOW – THE SILENCED AUCTION
Be there when all hell breaks loose at an art auction as the Killustrator reveals his gruesome creations in this "Scaremony" of music, lights and special effects.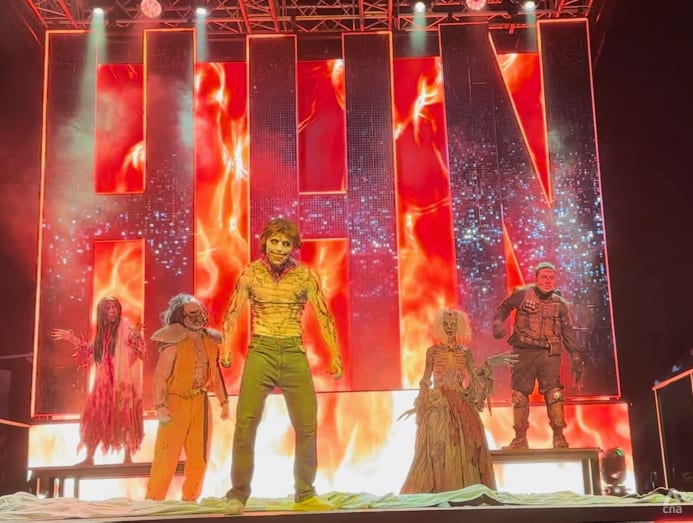 CNA Lifestyle braved the haunted house jump scares ahead of Halloween Horror Nights 10's opening on Nov 30. Who's joining?
Halloween Horror Nights 10 runs from Sep 30 to Nov 5 at Universal Studios Singapore, Resorts World Sentosa. You can buy your tickets here; regular tickets cost S$78 for peak nights and S$68 for non-peak nights, per guest.