Late K-pop star Sulli's brother accuses father of trying to obtain her wealth
Choi Dae-hee took to social media to say that their father had not even visited Sulli's grave.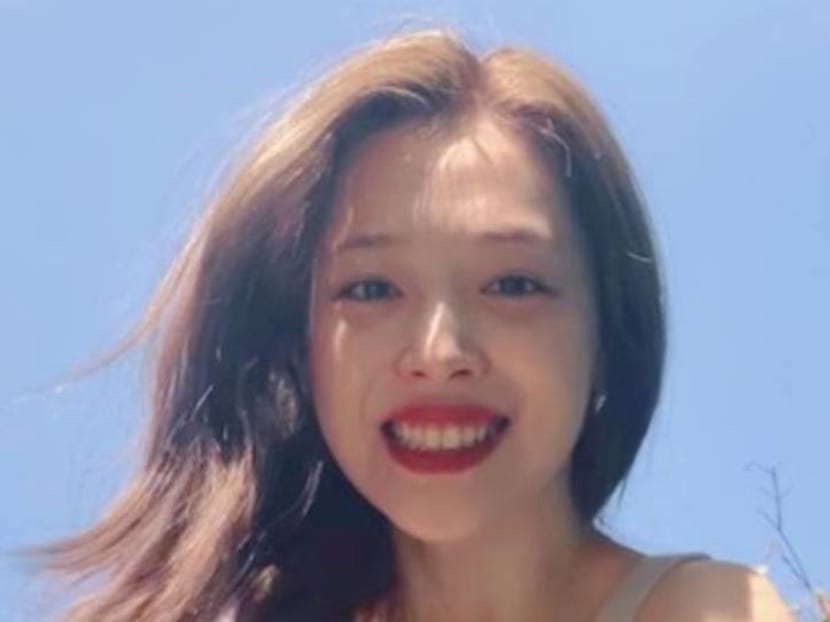 The tragedy of K-pop singer Sulli's death last October deepened recently after her brother, Choi Dae-hee, took aim at their father on social media for talking about her inheritance money with acquaintances and claiming that he's close to family members when he's not. 
Sulli, whose real name was Choi Jin-ri, was a member of the girl group f(x). On Oct 14 2019, she was found dead by her manager on the second floor of her home. She left behind a reported inheritance of five billion won (S$5.8 million), according to Chinese website Sina.
Allkpop reported that the brother posted this on social media: "How can someone who's our father talk about problems related to her money to acquaintances when he hasn't even visited my younger sister's grave... If we're strangers, let's just please live like strangers".
Choi Dae-hee also uploaded several KakaoTalk screenshots of his text conversation with his father.
In the chat, the father retorted that he had visited her grave twice and uploaded an image of it as proof, however, Choi shot back that he's lying.
He wrote: "This is not even funny. How can you even try to cope with someone else's photo? Stop lying".
"Is it not the truth that we have grown under the care of a single mother without a father? Stop saying things solely from your own perspectives," Choi added.
Sulli first made her debut as a child actress in a supporting role on the historical drama Ballad Of Seodong. She went on to act in several television and film roles before signing with SM Entertainment as a member of f(x) in 2009.