Korean stars IU and Lee Jong-suk confirm their new relationship via heartfelt letters to their fans
After their respective agencies revealed that the singer-actress and model-turned-actor have been dating for the past four months, the pair proceeded to address their new love via letters to their fan clubs.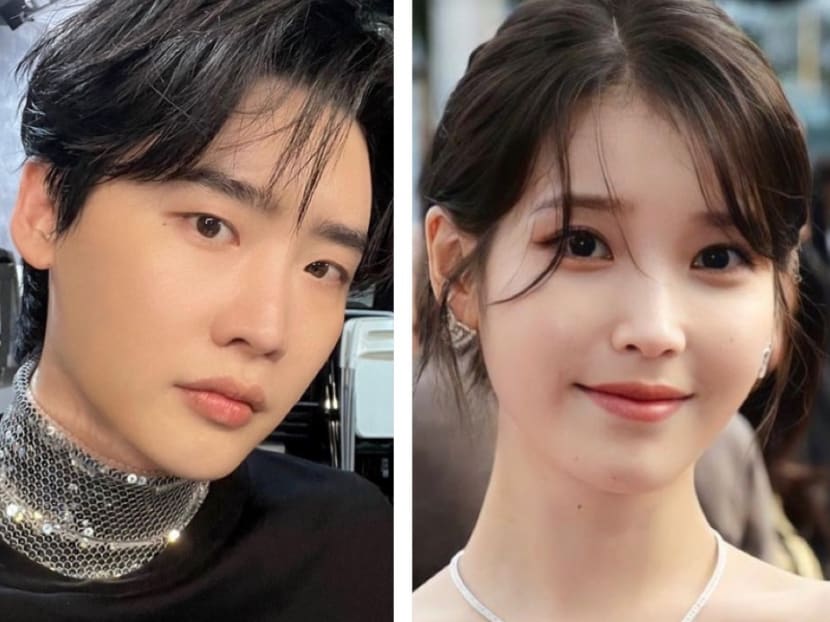 South Korean singer-actress IU and model-turned-actor Lee Jong-suk have written letters to their respective fan clubs after their agencies confirmed on Dec 31 that they were officially dating.
According to Korean entertainment website Soompi.com who provided an English translation, IU's letter was posted on Jan 1, written directly to UAENA ( the name of IU's fan club) and addressed her relationship to Lee.
"Those who saw the articles today must know I am currently dating. I think our UAENA, who are always worried about me and curious about how I am doing, must have been really surprised. So, I feel very cautious about this but, yeah, that happened!" wrote IU, who is also known as Lee Ji-eun. "He was a colleague for a long time, and we are building up positive feelings while relying on each other. He is a reliable and cute person who has supported me for a long time, always told me I'm amazing, and sent me sincere encouragement."
She added: "As UAENA always watches over me most closely, I think you must feel that I am in a time where I am emotionally comfortable and doing well. Along with that, I think one of the reasons that my pride and passion for work is surging even more these days is because I have a good friend who compliments me for a long time and up close. Since you have all found out now, we will date quietly and beautifully to not worry my fans!"
Lee also wrote a letter to his fan club, first thanking his fans for their support.
"I'm so sorry for surprising you at the end of the year. Thank you to the fans who yelled and cheered for me at the Drama Awards so I don't lose my confidence. What I really wanted to say to all of you is that I am so thankful to my fans who send constant love and support to me, who is still lacking a lot and still shy even though I have gotten older," he wrote according to the same report in Soompi.com.
He then addressed the confirmation of his relationship with IU.
"We first met when I was around my mid-20s, and it was big beyond puppy love, but I had regrets as it couldn't be achieved. We were friends for a long time, and now it turned out like this," he wrote. "I want to explain this well.. Even when I was working hard and living my own way, she was a strange existence who always took up a corner of my heart. I think my fans will understand if I say that she was like Kang Dan-i (the female lead character in 2019 Korean drama Romance is a Bonus Book) to me."
He continued candidly: "She is an amazing person who helps me with my path and concerns of life as a friend. (She) is someone I can rely on, is younger but sometimes feels older, and is like a grown adult but also someone I want to protect," he wrote. "Now she makes me want to be a better person…this is also the first time for me, so I'm worried that fans might have been really surprised and maybe a bit upset. I hope you will watch us with warmth."
Lee is best known for starring in series such as School 2013 (2012), I Hear Your Voice (2013) and Pinocchio (2014) after his debut Prosecutor Princess (2010).
He was most recently seen in the action film Decibel (2022) alongside Cha Eun-woo, Kim Rae-won and Lee Min-ki.
29-year-old IU made her debut as a singer in 2008 and is known for her hit songs Good Day, You & I and Palette.
She was recently named as the highest-ranked Korean artist on Rolling Stone's 200 Greatest Singers of All Time. 
She is also known for her acting, starring in many hit shows such The Producers (2015), My Mister (2018) and Hotel Del Luna (2019). She also appeared in the Cannes-winning Korean drama film Broker directed by Japanese film-maker Hirokazu Koreeda.