Singer Siti Nurhaliza shares IVF journey in video, says she cried a lot this time
The 16-minute video shows viewers the process she went through to get pregnant with her second child – from initial consultations to the time she found out that the procedure was successful.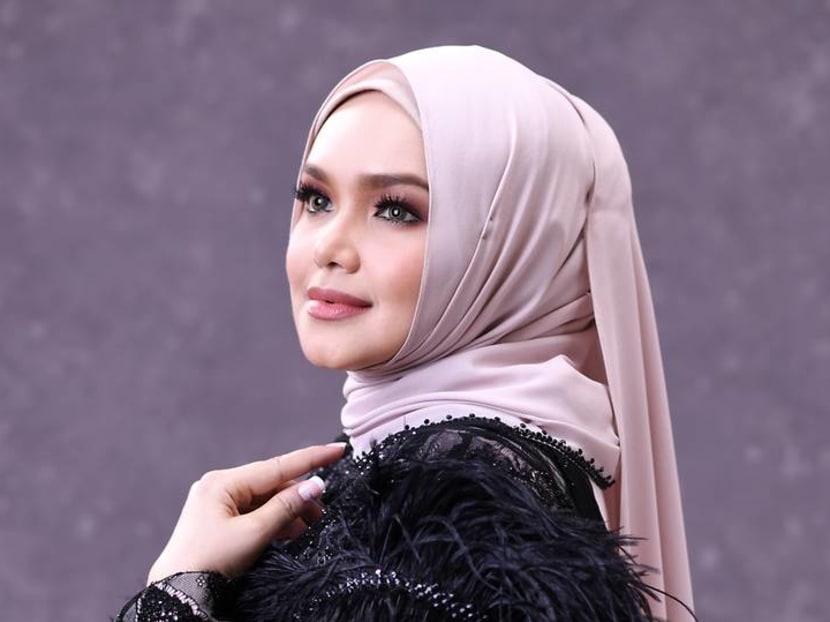 Malaysian singer Siti Nurhaliza announced in December last year that she's pregnant with her second child.
Now, she has shared her very personal in-vitro fertilisation (IVF) journey through a video she uploaded on her YouTube channel on Monday (Jan 11), the day she turned 42.
In the video, Siti said that she underwent the same procedure she did with her first child – daughter Siti Aafiyah – but this time around, there was a lot more crying involved.
"With (Aafiyah), I didn't feel like crying so much. I've been crying more this time," Siti shared.
The 16-minute video showed viewers the whole process – from when Siti began her consultation sessions with the fertility specialist to prepare her for IVF, to the time she underwent the procedure to implant the frozen embryo and culminated in the moment she found out she's pregnant.

The video, titled Chapter 42: My IVF Story, was released to commemorate the singer's 42nd birthday and to tell the story of Siti's journey towards having her second child. 
In one memorable moment in the video, Siti went against the doctor's advice to wait two weeks before taking a pregnancy test after the embryo was implanted. She showed viewers several home pregnancy test kits she started taking from the seventh day onwards, all of which showed a negative result. 

Siti has not shied away from sharing her struggles with conceiving. She suffered a miscarriage in 2015, then welcomed her first child, Siti Aafiyah, in 2018, after an 11-year wait.
Siti wed her businessman husband, Khalid Mohamad Jiwa, in August 2006.
Several viewers commented that watching the video made them cry, with one person urging Siti to stay strong for the baby.