Jay Chou, Michelle Yeoh, JJ Lin amongst list of celebs called out for not showing support for "One China"
This comes hot on the heels of US House of Representatives Speaker Nancy Pelosi's controversial Taiwan visit.
Following US House speaker Nancy Pelosi's contentious whirlwind two-day visit to Taiwan, a Chinese netizen posted a list of names on Chinese social media platform Weibo, calling out various celebrities of different nationalities for not supporting "One China".
The "One China" policy is the longstanding diplomatic acknowledgement of China's position that there is only one Chinese government. China claims Taiwan as part of its territory and views visits by foreign government officials as them recognising sovereignty for the island.
When Pelosi landed in Taipei on Aug 2, she became the highest ranking US official in a quarter of a century to visit the self-ruled island. On the same day, Chinese state broadcaster CCTV published a post on its Weibo account, declaring that there is "only one China".
Many Chinese celebrities, including those from Hong Kong and Taiwan itself, went on to share CCTV's post on their own personal Weibo accounts.
On Aug 3, a Chinese netizen wrote a post on Weibo, listing all the celebrities they felt should have, but did not share CCTV's "One China" post on their personal Weibo accounts.
The celebrities were not from mainland China, but instead hail from countries such as Singapore, Malaysia, Canada and the US.
The list also called out A-list Taiwanese celebrities such as Jay Chou, A-Mei, Elva Hsiao, Jolin Tsai, Xiao S, Harlem Yu, Show Luo, Jam Hsiao and singers Selina Jen and Hebe Tien (of girl group S.H.E.).
Separately, Tien was also attacked for posting an Instagram story of her eating pasta - interpreted as a coded message of support for Pelosi, who is of Italian descent.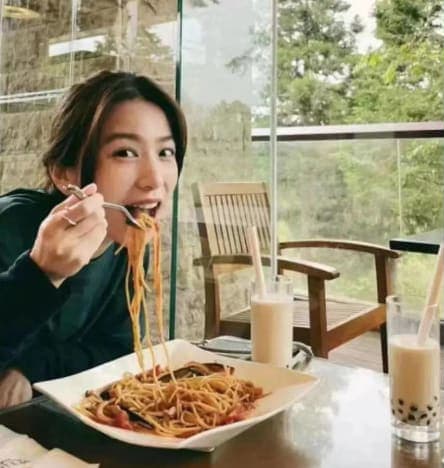 Singaporean celebrities on the list include JJ Lin and Stefanie Sun, alongside Malaysians Michelle Yeoh and Fish Leong, Canadians Eddie Peng and Edison Chen, as well as Americans Wilber Pan and Zhou Ke Yu.
The poster of the list explained why they created the list in the comments section: " Sharing (the CCTV post) might just be a surface-level (show of agreement). But for those who didn't share it, they definitely have something to hide."
Other commenters on the post questioned the reason for calling out foreign celebrities to denounce Pelosi's visit.  
"Actually, JJ Lin, Stefanie Sun and Fish Leong aren't (from China) to begin with. There isn't any need for them to voice out their opinions at this point, is there?" wrote one commenter.  The poster replied saying: "Then, did they not earn money in the mainland? Aren't they part of our local showbiz scene?"