35 years of acting and TV 'baddie' Richard Low has never had an on-screen kiss
The veteran actor marks a milestone career anniversary this July – but he's never given anyone even a peck on the cheek in all his scenes. Here's what else we found out.
When Richard Low, 69, went for his first screen test 35 years ago, he was given a handful of scripts to choose from. Without hesitation, he picked the role of the nefarious baddie.   
Little did he know that that would lead to a career of playing more bad-guy roles than he could possibly keep track of.
But why didn't he go for the hero or romantic leading-man role at that fateful first audition?
"I knew my capacity. I thought my face would suit the baddie role," he said with a laugh. "There were other guys auditioning who weren't exactly the best looking, and they chose the hero roles. But I went straight for the bad guy. And I guess it worked, because I was accepted!"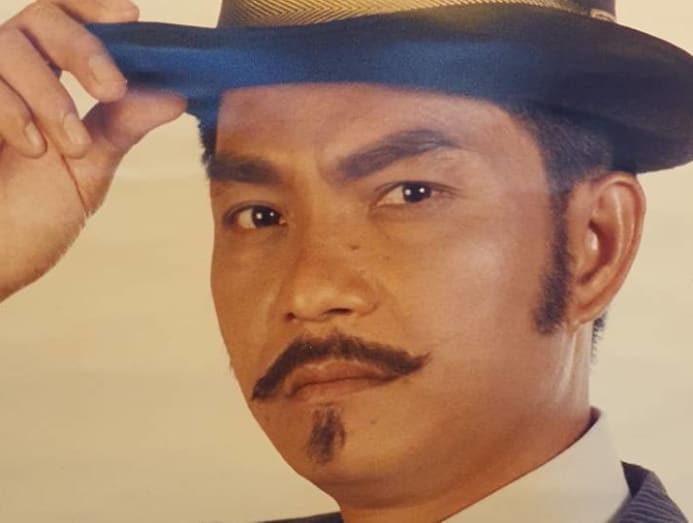 Since then, it's been a long and eventful journey. This month, he proudly marks his 35th anniversary in acting.
And looking back, signing that contract in 1986 and becoming a television actor turned out to be a decision that changed the course of his life.
Low has been a familiar face on TV and movies for decades now, but what many people don't know is that before he was an actor, he had an established career in the construction industry. 
He was with the Housing & Development Board (HDB) for more than 10 years as a clerk of work, supervising contractors at build sites, before starting his own business with partners.
He started acting rather late in life, at the age of 34, and for a few years, he held down two jobs, rushing from construction site to film set without even bothering to comb his windswept hair or take care of his sun-weathered skin.
"That's probably why they kept casting me as the bad guy," he chuckled – he just wasn't pretty-boy idol material.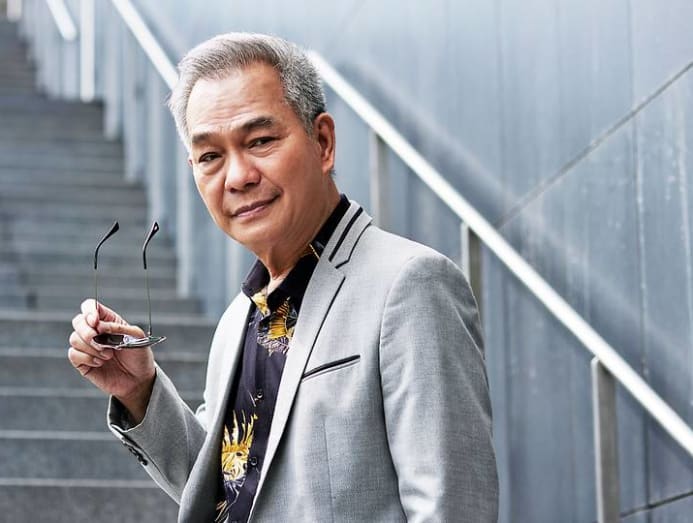 And yet, "Limpeh", as he's affectionately known, has built a storied career filled with memorable love-to-hate characters, such as Wang Ah Pao in 1998's Living In Geylang and the hot-tempered dad in I Not Stupid (although these days, he does play more mellow, fatherly characters).  
"I started out being cast as hoodlums, and the more baddie roles I did, the higher I rose in position, until I was playing gang leaders," he recalled with amusement.  
As he's walked in the shoes of so many maladjusted malcontents, he's learned one very important thing.
"When I get a new script, even if I feel that the character is a bad guy, I don't play him as a bad guy. You know, some people go against society because their circumstances lead them to. I tell myself, 'He doesn't have a choice.' And then, I feel that whatever he does is the right thing. I've told myself, 'I only play roles – I don't play bad guy roles.'"
Here are some other things you might not know about Richard Low.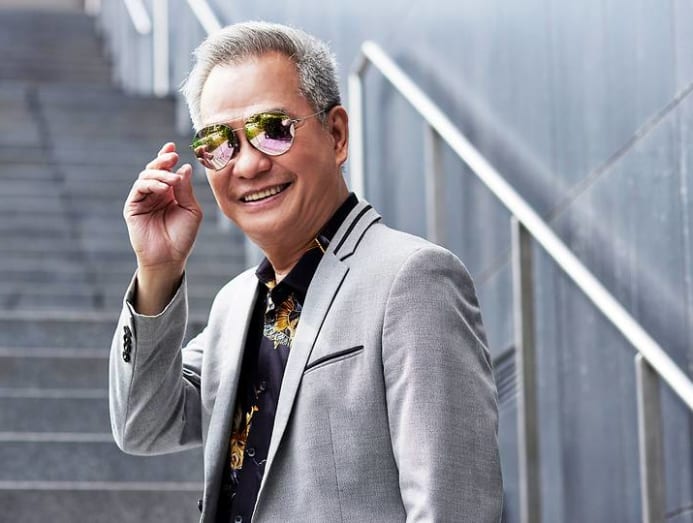 HE JOINED THE ENTERTAINMENT INDUSTRY BY 'ACCIDENT' – TWICE
His media career began back in 1979, when his little sister dragged him to an audition at Rediffusion, Singapore's first radio station. His sister loved listening to radio plays and wanted to become a voice actor, too.
"I had nothing to lose and I was just there to have fun," he said. "In the end, my sister didn't get through. But I did."
In 1985, after he'd been a voice actor for a while, the TV station then known as Singapore Broadcasting Corporation began to produce sitcoms, and put out a call for talent.
"One of my friends from Rediffusion registered me for the audition," he recalled. "This time, we both got in. Then, out of a shortlist of about 20 people, I got selected. He didn't. On July 1, 1986, I signed my contract."
Eventually, the construction industry went into decline, and he gave his business up to focus on acting.
It helped that he truly loved it. "People would go out, drink and watch movies for leisure. These all involved spending money. Acting was my recreation. And I thought, 'Not only do I not have to spend money, I'm even earning money doing it.'"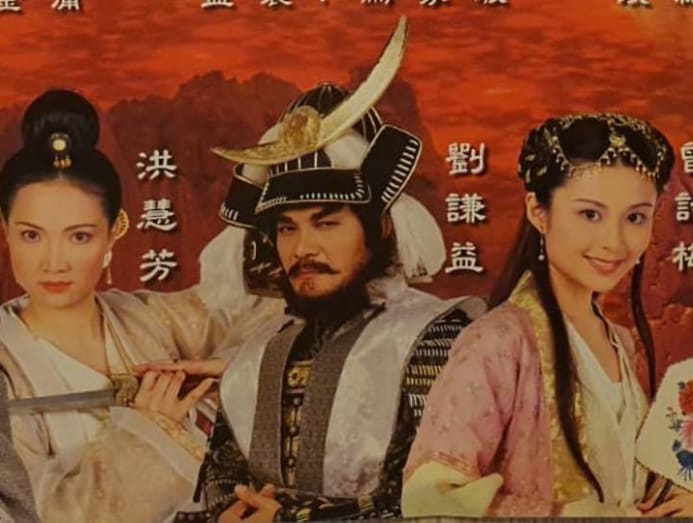 ACTORS EARNED HOW MUCH BACK THEN?
"It was a standard salary. Women got S$800 a month. Single men got S$800, too. But married men got S$950, because they had a family to feed," he recalled.
HIS KIDS USED TO CRY WHEN THEY SAW HIM ON TV
The father of three recalls that when his children were very young, they would occasionally see him on TV acting as a baddie. "I would always be in fights," he said, recalling scenes such as 1988's Teahouse In Chinatown.
"Zhu Hou Ren and I were quarrelling, and he came after me with a cleaver. The kids wailed! They didn't know what TV acting was. They only knew that a knife could slice through vegetables and fruits, and that it would be very bad if it sliced you."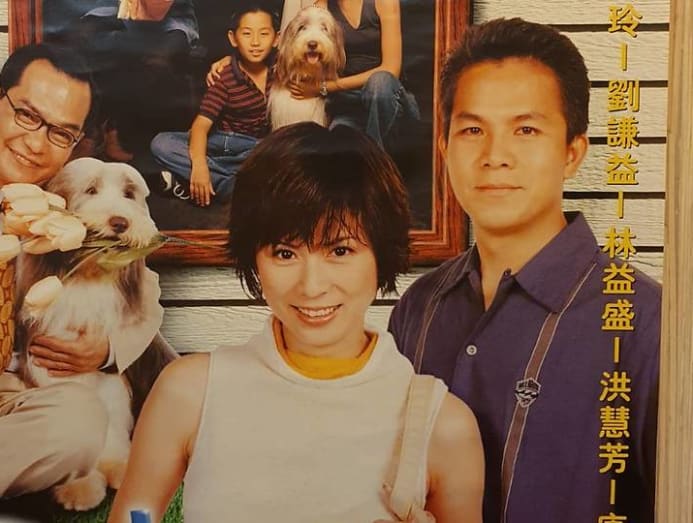 HIS NEPHEW'S SCHOOL PRINCIPAL TOLD THE STUDENTS NOT TO WATCH HIS SHOW
His most unforgettable role is probably that of the pimp he played in 1998's Living In Geylang, because it was the role for which he received the most criticism – not for his acting, but for the character's wildly contagious catchphrase.
"To prepare for the role, I asked my taxi driver friends to introduce some real-life pimps to me, and they agreed to speak with me over the phone," he said. 
"I asked them about their daily life and lingo, and they said everyone used vulgar language in their circles. So, in order to play the character more realistically, I decided to give him the catchphrase, 'Rotten eggs.' I didn't realise that it was phonetically similar to a Hokkien swear word.
"When the show came out, people said it was a bad influence on children. They also said my hand gestures looked vulgar, and that made news headlines for two weeks.
"My nephew came home from school and said, 'I'm not allowed to watch Uncle Richard's show.' Apparently, at morning assembly, the principal had told the kids, 'No watching Living In Geylang.'"
During that period, he was at a hawker centre, and the owners of a stall spotted him. "The whole family started scolding me," he recalled. "The grandmother blamed me because her grandson wouldn't stop saying 'rotten eggs' all day long."  
He claims the public vitriol didn't affect him. "I understood that we had to patiently explain to people that it was actually an example of what not to do. Why is there a 'PG' sign? It's so that parents can guide their children."
But for a subsequent show, he said, it was a case of once bitten, twice shy: He changed the character's catchphrase in the script to the extremely innocuous '1,2,3,4,5,6,7', and used it to convey not just negative emotions but happy ones, too.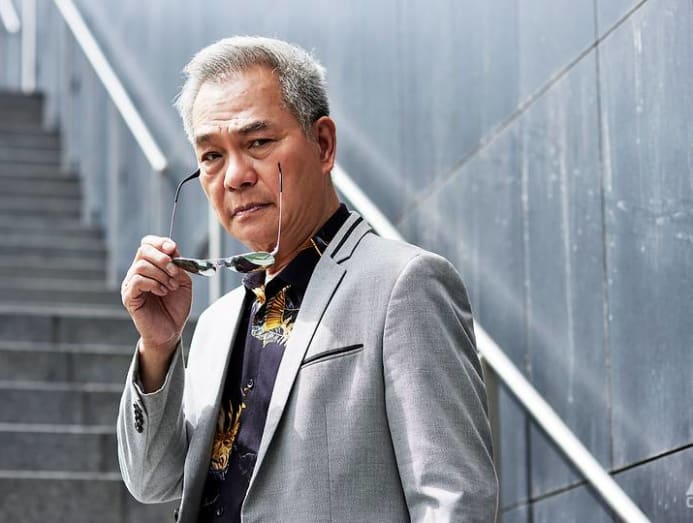 HE'S NEVER ONCE HAD AN ON-SCREEN KISS
"I've never had one!" he exclaimed. "I don't even think I've kissed anyone on the cheek."
By way of explanation, he said, "I've been playing baddies from Day One and even when I was in my 30s, I was playing characters in their 50s and 60s. To see people of that age having their first on-screen kiss would be a little discomfiting, I think!
"I did a period drama once, in which I played a prime minister in ancient China who was having an affair with the emperor's mother. There weren't even any explicit scenes, but my friend told me, 'Stop doing these kinds of shows. It's kind of gross.' I agreed with him!"
The furthest he's gone, he thinks, is a flirty scene in a car with former actress Tracy Lee, who's many years younger. "I had to drink a lot of beer before I could do that scene!"
IN THE COURSE OF HIS WORK, HE'S BEEN AT RISK OF LOSING HIS VISION
In the 2008 movie Ah Long Pte Ltd, Low recalled, there was a scene in which he had red liquid flung into his face. Watercolour paint was used for the filming, which took place in Malaysia. What he didn't know was that the liquid contained infinite fine particles. By the end of the day, after doing the scene multiple times, he could not keep his eyes open. The pain was so intense, he had to go to the hospital.
There, the doctor told him that he had experienced the equivalent of sandpapering his eyeballs. He had to have his eyes flushed out with water and bandages on for the next day.
One of the producers took him back to his hotel room and led him around the room to make sure he wouldn't bump into anything, leaving him with his three meals laid out on the table.
By the next evening, he was back on set.
HE'S VERY THANKFUL THERE ARE SO FEW PERIOD DRAMAS THESE DAYS, BECAUSE STICK-ON FACIAL HAIR IS EXCRUCIATING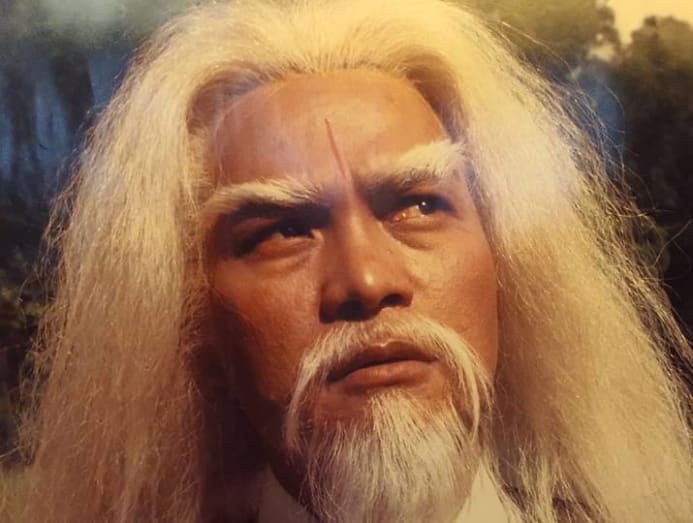 "The full set, with wig, eyebrows and beard – I always say it's torture," he sighed. "Firstly, the glue smelled unbearably strong. The moment they began, I'd get goosebumps. They'd apply the glue on the netting on the back of the fake facial hair. Then, they'd press it onto your skin with a wet towel, which was always icy cold because of the air conditioning in the makeup room.
"When we got out onto the film set, the glue would start to smell even worse in the humidity. If the facial hair got stained with makeup, you had to take the whole thing off, clean it with alcohol and put it on all over again. Mutton chops are the worst. They're killer. And as a baddie, I did a lot of dramatic laughing, which would dislodge the hair, too!"
ONCE, HE ACCIDENTALLY YELLED AT HIS WIFE WHILE STILL IN CHARACTER
In 1997's The Silver Lining, he played a character who was bad-tempered and quarrelsome. "I had so many scenes in which I had to yell at people that I became very good at it," he said. "I spoke fast, loudly and copiously. Every day on set, I'd be filming those scenes.
"One day, during the dinner break, my wife said she would drive over so we could go get something to eat. When I walked out to meet her, I was still thinking about the last scene I had done, and the scenes to come.
"So, when she said, 'Where would you like to go?' I raised my voice: 'When you came out here, you didn't think about what to eat? We'll eat whatever you want to eat!' She refrained from reacting and made a suggestion, and I shouted, 'I already said I don't care what we eat!' Then, she got angry and said, 'Hey, I came to take you for dinner because I was afraid you'd get sick of canteen food. Why are you yelling?' That was when I woke up and said, 'Oh, sorry! I was too engrossed in my role.'"
In the end, the emotional turmoil paid off – the role won him a Star Award for Best Supporting Actor – but we don't know if his wife has forgiven him for it.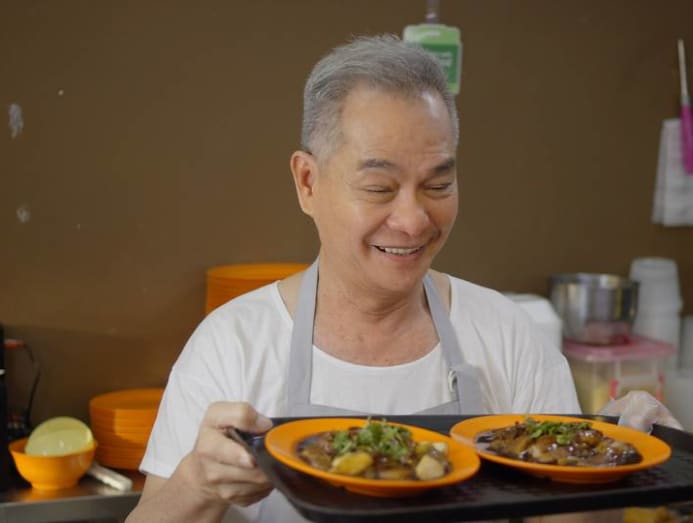 HE WAS ONCE IN A SPANISH MOVIE
It took him a while to recall the name of the movie – Wherever You Are – but he remembered that he'd been cast as a lawyer in Thailand. The movie's lead actress was a big star (although he couldn't remember her name, either) and a bit of a diva – she had her own trailer and all – and she got upset at the way he was mispronouncing his English lines.
 
The pivotal moment came when "I couldn't pronounce the word 'deal'," he recounted. "I was saying, 'dew'. She couldn't understand me. She said, 'What's dew?' That was when I realised just how bad my English was!"
These days though, Low has roles in Channel 5's English-language productions – a testament to how hard he's worked.
HE MAKES IT A POINT TO EAT BREAKFAST EVERY DAY
Eating breakfast regularly is key for maintaining your health and looking youthful, he asserted.
"When I get up, I drink a 500ml glass of water. Then, I have fruit. Today, it was grapes and tomatoes. After the fruit, I have two eggs with bread or biscuits. And coffee."
HE'S WILLING TO SHARE HIS VERY PRECISE RECIPE FOR BOILED EGGS WITH YOU
"Put your eggs in cold water and boil them for eight minutes. Turn off the heat and cover the eggs for six minutes. This way, you get beautiful, golden yolks. You won't get that green film on the yolk, which they say isn't good for you."
ACTING KEEPS HIM YOUNG
"At 50, I thought, 'If I can go on acting until I'm 60, that would be good. Next year, I'll be 70, and my contract will be up in June. I hope to act until I'm 75, because 80 is too far away to talk about. I know it depends on my health. There are lots of people who are health conscious, I feel I have to be extra conscious because otherwise, I won't be able to act, especially if my movements become restricted.
"I like humorous roles. And acting keeps you happy. People carry stress around with them, but once you start acting, you have to leave it all behind.
"Acting trains us to let go of things."