Tan Boon Hui, Arts House Limited executive director and former Singapore Art Museum director, dies at 53
The veteran Singaporean arts administrator, who died on Jul 7, led SAM for five years and organised two editions of the Singapore Biennale. He also had a stint as the director of the prestigious Asia Society Museum in New York.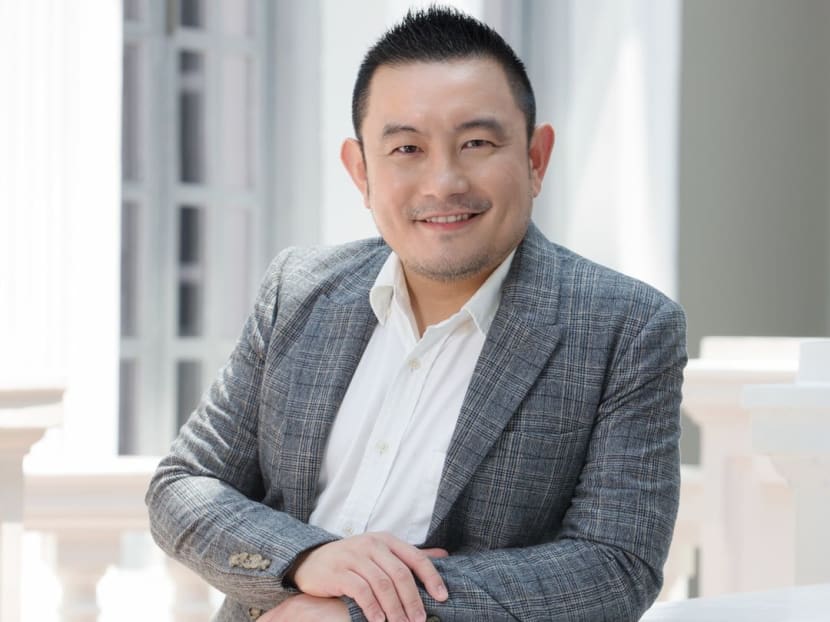 Arts House Limited's (AHL) executive director Tan Boon Hui died on Thursday (Jul 7). The veteran arts administrator was 53 years old.
Tan died from complications due to a stroke. According to reports, Tan has been in the hospital since suffering a stroke in early May this year.
Tan, who joined AHL in Feb 2021, oversaw the transition of key national projects to AHL in the 2021/22 season, including the Singapore Writers Festival and management of Stamford Arts Centre, as well as the launch of Our Cultural Medallion Story at The Arts House, a showcase to celebrate the achievements of local arts practitioners who were awarded our highest arts accolade.
AHL is a non-profit organisation set up by National Arts Council (NAC) to manage a portfolio of artists workspaces (housing) such as Goodman Arts Centre and Aliwal Arts Centre as well as arts presentation venues such as The Arts House, Victoria Theatre and Concert Hall. It also organises the annual Singapore International Festival of Arts (SIFA).
Prior to his stint with AHL, Tan also served as the director of the Singapore Art Museum from 2009 to 2013. Under his leadership, the museum organised two editions of the Singapore Biennale. In 2015, he was also appointed director of the prestigious Asia Society Museum in New York.
He also had stints at the National Heritage Board, Asian Civilisations Museum and National Museum of Singapore, and had also managed the Singapore Pavilion at the Venice Biennale in 2003.
"Boon Hui executed a clear strategy for our organisation and rallied the team to deliver significant events during the past year for our local arts community. He never forgot that the artists, audiences and every staff at AHL have important voices; and always set aside time to look into their suggestions, comments and welfare," said AHL chairman Wilson Tan in a statement released by the organisation on Jul 8.
"He was a dynamic, creative and innovative arts leader who made a significant and positive impact on those who knew him," said National Arts Council chief executive Rosa Daniel in the same statement.
"In an outstanding career spanning several decades, Boon Hui held leadership positions in the Asian Civilisations Museum and Singapore Art Museum, and the Asia Society in New York. He contributed much to pinnacle arts platforms like the Singapore Biennale and Singapore Art Week. We will deeply miss him."
In a statement released by SIFA on Facebook, it described Tan as "a deeply respected figure in Singapore's arts scene, and a trailblazing custodian of the arts".
"Mr Tan was a champion for our homegrown artists and powerfully led AHL's major festivals and initiatives, including the Singapore International Festival of Arts, Singapore Writers Festival and Our Cultural Medallion Story."
SIFA festival director Natalie Hennedige added: "Boon Hui's passion and acute knowledge of the arts was extraordinary and deeply inspiring. What he has contributed to our arts scene is immeasurable."