Tay Ying is now a Mediacorp artiste, joining celebrity parents Hong Huifang and Zheng Geping
The 25-year-old actress called the move "the beginning to a new phase of my life".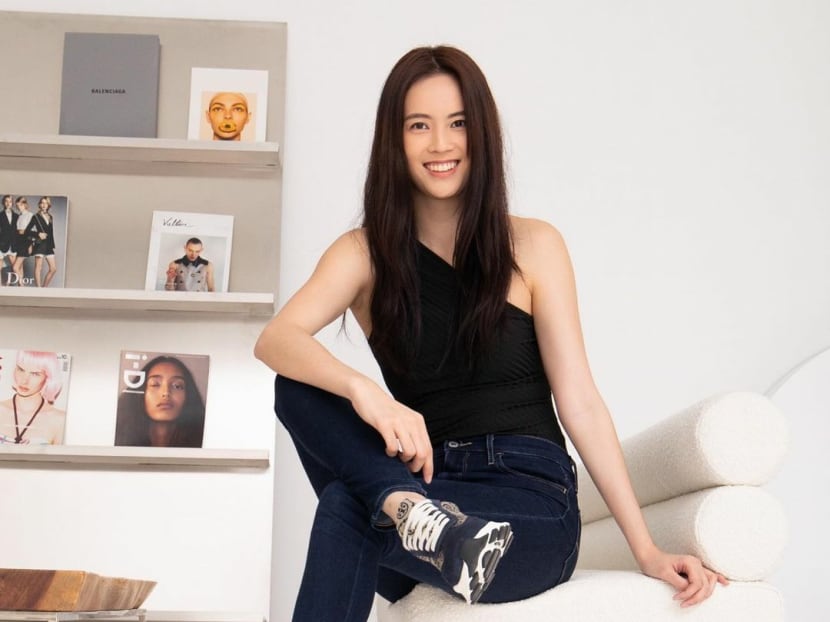 Tay Ying, the daughter of celebrity couple Hong Huifang and Zheng Geping, has joined Mediacorp as an artiste, which makes her parents now also her colleagues. 
Mediacorp's artiste management arm, The Celebrity Agency, broke the news on Instagram on Tuesday (Jan 4). 
The actress and influencer also shared the good news on her own Instagram page, where she wrote that she was "thankful for the opportunity" to step out of her comfort zone and assured fans that she would continue to give her very best.  
The 25-year-old is not new to the limelight – she made her on-screen debut in While We Are Young, a 2017 Chinese drama, and in Feb 2018, she acted in her first English drama series Missing, alongside veteran Singaporean actors Pierre Png and Rebecca Lim. She has also co-hosted Get It Beauty On The Road, a web series on Korean beauty products, together with K-pop star Sandara Park and local actress Chantalle Ng.
In her post, Tay went on to thank her previous agency, Artiste Co, whom she signed with in 2018, and which currently manages her brother, Calvert Tay, who is four years younger.
She ended her post with a promise to the "ones who love and believe in" her. 
"This is indeed just the beginning to a new phase of my life. The road ahead is long, but regardless of the obstacles I may face, I will always take courage and never give up."