Study: Taylor Swift is worst celebrity polluter when it comes to private jet CO2 emissions
Amid the backlash, the superstar singer has responded via a representative to the damning report that placed her at the top of a list of celebrities which includes Jay-Z, Kim Kardashian and Oprah Winfrey.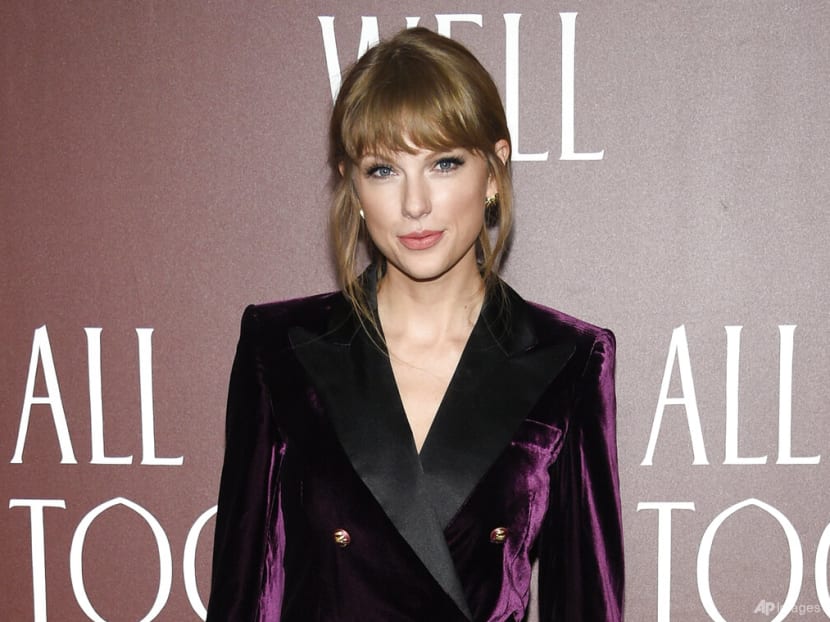 It all started when reality star Kylie Jenner recently drew a torrent of criticism after her tone deaf post on social media boasting about her and partner Travis Scott's private jets. Amid the backlash, many delved deeper into Jenner's private jet flight history and were horrified to discover that it regularly took flights as short as 12 minutes.
The condemnation over the serious damage private aircraft usage does to the environment then triggered an in-depth analysis into which celebrities are most guilty of spewing carbon emissions into the atmosphere.
And surprisingly, Jenner didn't even make the top 10 in the list of the world A-list offenders. In fact, she's 19th.
According to research data from UK-based sustainability-driven marketing agency Yard, it turns out it's Taylor Swift's private jet which has emitted the most carbon this year of any celebrity's plane.
The findings showed that Swift's private jet rides have emitted 8,293.54 metric tons of carbon in 2022 (approximately "1,184.8 times more than the average person's total annual emissions"), putting her at No 1 on the list. 
Yard also concluded Swift's aircraft travelled about 139.36 miles with an average flight time of 80 minutes.
To come up with these figures, Yard scrapped data Celebrity Jets, which tracks the use of private jets across the globes. It then measured the top celebrity private jet offenders by cross-comparing the data with the general population's CO2 emissions (CO2e) and each celebrity's CO2e. The data looks at the number of flights each star has taken so far, the average time of their flights, miles, and total CO2e just since the beginning of the year.
Second on the worst offenders list was boxer Floyd Mayweather, whose jet has a total flight time so far this year of 326 hours with 7,076.8 metric tons of carbon emitted.
In third place was music mogul Jay-Z, at 321 hours and 6,900 tons, and retired baseball player A-Rod (Alexander Rodriguez), at 246 hours and 5,300 tons.
Jenner's half-sister Kim Kardashian was ranked No 7 while her boyfriend Scott was placed No 10 on the list.
Rounding out Yard's top 10 were Blake Shelton, Steven Spielberg, Mark Wahlberg and Oprah Winfrey. Among the top 20 were Kylie Jenner, Drake, Tiger Woods, Magic Johnson, Harrison Ford, Jim Carrey and Tom Cruise.
According to the Yard, Rolling Stone magazine contacted each of the celebrities for comments, following the release of their data.
While the other celebrities have not yet commented, Taylor Swift's representative has responded, insisting that the report is misleading.
"Taylor's jet is loaned out regularly to other individuals," her representative reportedly told Rolling Stone. "To attribute most or all of these trips to her is blatantly incorrect."
As a disclaimer, the Yard also posted a statement on the report.
"Yard is aware that this list is not conclusive to the biggest offenders, but the biggest offenders according to the data as presented on the CelebrityJets Twitter page. Yard is also aware this data is based on these celebrities' planes and whilst there is no way to determine if these celebrities were on all the recorded flights the purpose of this study is to highlight the damaging impact of private jet usage.