A quick guide to the Singapore Writers Festival (for those who aren't into books)
Think you have to be a lover of literature to enjoy this annual event? Not quite. CNA Lifestyle finds out that if you love movies, hip-hop music, anything "horror" or simply can't get enough of Facebook, SWF still has got you covered.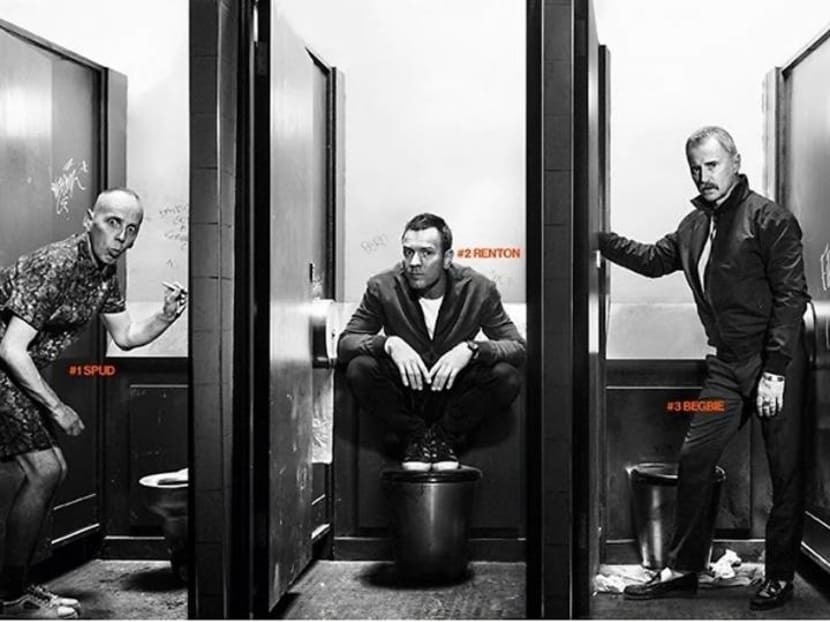 Without a doubt, the annual Singapore Writers Festival (SWF), which kicks off tomorrow (Nov 2), is the most anticipated event in the local literary calendar.
After all, it's the biggest gathering of authors and book-lovers we can all look forward to. And this year's 21st edition certainly ups the ante, with a record 390 writers and speakers in attendance over the two weekends, including Trainspotting's Irvine Welsh, Booker Prize-winner Kiran Desai and bestselling humour author David Sedaris in town.
But what if you're not really the type "book-lover" type? That shouldn't be an issue, said festival director Yeow Kai Chai.
"At the core of it, SWF is about communication, and how we use language – verbal and non-verbal – to express our dreams, loves and desires, hopes and fears," he said.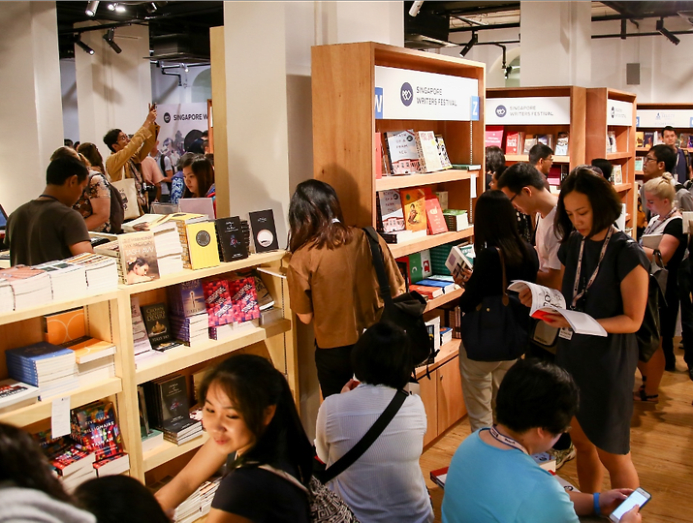 Yeow added: "Yes, we have numerous events for literary aficionados, but in order to make other people fall in love with words, wouldn't it be wonderful to get them to appreciate the use of literary tropes – such as storytelling and characterisation – in other art forms and media, like films, drama, music, and visual arts?"
Here are some of CNA Lifestyle's picks of things to do according to specific interests – whether you just want to watch movies or thinking of a post-Halloween event to check out.
And if you're still not convinced, think about it this way: The SWF is really just a bunch of podcasts – with actual people you get to meet, in person.
FOR THE FILM BUFF
There are a number of movies by big-name auteurs to choose from. But if you're a Trainspotting fan, there's really just one movie to check out – T2 Trainspotting, the sequel to the 1993 cult classic directed by Danny Boyle. Based on Irvine Welsh's Porno, it's time to revisit the lives of the original story's misfits –  Mark Renton, Spud, Sick Boy and Begbie. A dialogue with the author follows the Nov 3 screening.
Other films to consider on the first weekend are: The House That Jack Built and I Am Not Madame Bovary, both on Nov 4. The former is notorious director Lars Von Trier's latest, about a serial killer played by Matt Dillon. The latter is a Chinese comedy directed by Feng Xiaogang and written by novelist Liu Zhanyun (who's in town) – and stars beleaguered scandalised-actress-of-the-moment Fan Bingbing (who's not).
Next week, there's a screening of the film adaptation of Haruki Murakami's melancholic love story Norwegian Wood, which is the closest the acclaimed writer comes to "dropping by" this festival (there's always his new book Killing Commendatore). The screening on Nov 10 will feature director Tran Anh Hung, who also did The Scent Of Green Papaya.
That same day, you've also got Climax, a French musical horror film about hip-hop dancers experiencing a bad psychedelic trip, which was directed by someone just as notorious as Von Trier – the Argentine filmmaker Gaspar Noe.
FOR THE SOCIAL MEDIA ADDICT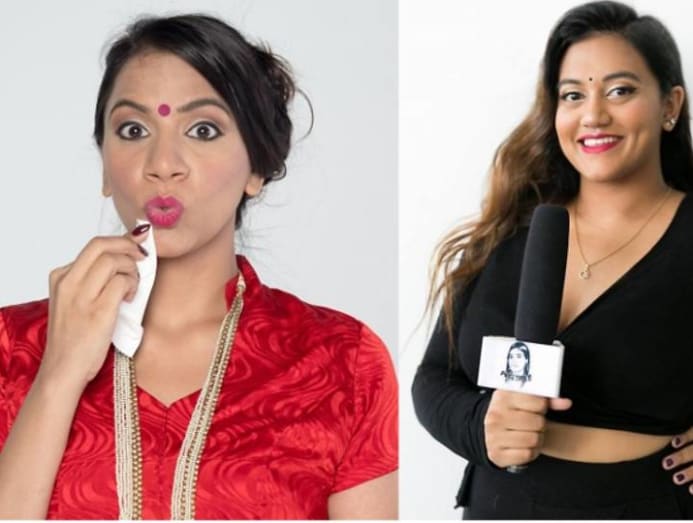 You might want to put down your smartphones for these sessions. The festival's closing debate on Nov 11 will look at the proposition that "Singaporeans are better off with social media". The always-fun annual event will include comedians like Sharul Channa, Adrian Tan, Suhaimi Yusof, Singlish expert Gwee Li Sui and rising social media star Preetipls.
Incidentally, you can get to know Preetipls this Saturday – there's an entire event devoted to finding out more about her and her cheeky parodies and commentaries on Facebook and YouTube.
For something a bit more serious, German author Miriam Meckel will be giving a talk on Nov 10 titled "Own Your Own Brain: Human Autonomy In A Digital Age", which tries to answer the question of whether we're "slaves to the algorithms of the Internet".
And finally, if you're one of those glued to their phones because of Candy Crush or Fortnite, you might want to check out a panel discussion on Nov 4 which looks at worldbuilding in video games. Panelists include Ian Gregory Tan, who's behind local gaming studios Witching Hour and Battlebrew Productions, and Margaret Stohl, who has written a bunch of video games but is probably more popular for being the bestselling author of Beautiful Creatures and writing those Captain Marvel and Black Widow comic books.
THE HIP-HOP FANATIC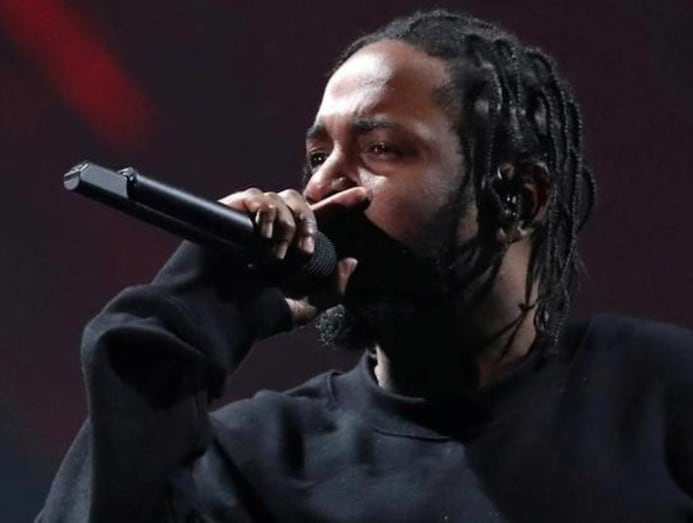 With so many music-related offerings, this edition feels like something tailor-made for the music-lover – especially if you're into hip-hop.
There are three things to check out during the opening weekend: First up is Str8 Up: Word On The Street on Nov 3, which features spoken word and rap artists. The next day, you've got a talk by poet Pooja Nansi (who will be taking over as SWF director next year) on "Why Hip-Hop Rules" and a panel discussion that touches on Kendrick Lamar, the musical Hamilton, and Bob Dylan.
Of course, it's not just all hip-hop – Singapore's most prolific singer-songwriter Kelvin Tan will performing his 1998 cult classic record The Bluest Silence on Nov 10; Inch Chua will be talking about how she writes songs on Nov 4; and there will be musical performances by chillwave artist Houg and folk pop artist Goose on Nov 4 and 11, respectively.
FOR THE HORROR CONNOISSEUR
Halloween might be over but there's always time for ghostly thrills. One of the festival's highlights is The Ghost In Your Head, a multi-disciplinary event on Nov 8 that includes a screening of the anime thriller Paprika, and "appearances" by dead authors and characters from stories such as Alice In Wonderland and Frankenstein.
There's also an open mic spookfest session called Things That Go Bump In The Night on Nov 3 and 5, featuring stories ranging from otherworldly encounters by taxi drivers to Seventh Month tales.
If you want to know more about horror films, there will also be a panel discussion on why we love suspense and horror, which includes Singapore's Eric Khoo, Indonesia's Intan Paramaditha, among others.
And while you're at the festival grounds, make sure to drop by a virtual reality space inspired by Franz Kafka's Metamorphosis – yes, you'll know how it feels like to wake up one morning and find out you're now a cockroach.
The Singapore Writers Festival runs from Nov 2 to 11 at various venues in the Civic District. For more information on tickets and events, visit www.singaporewritersfestival.com