Style Icon: How the simple four-leaf clover became a symbol of elegance across the ages
Van Cleef & Arpels' signature Alhambra collection celebrates its 50th anniversary with fresh takes on a classic style.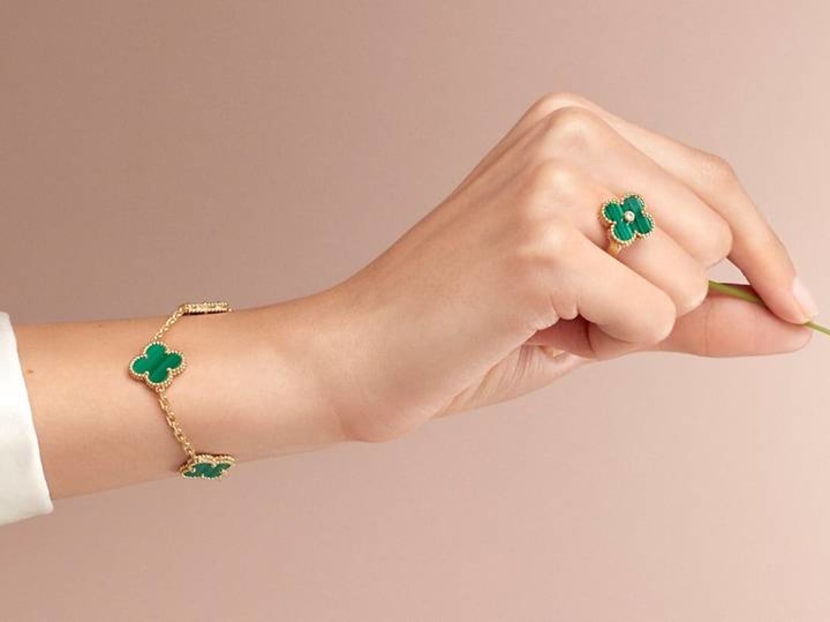 Depending on how far back your memory stretches, you might recall seeing silver screen legend Grace Kelly, aka Princess Grace of Monaco, bedecked in a long, gold necklace studded with four-leaf clover motifs.

The necklace – or sautoir, to use the French term – is part of Parisian jeweller Van Cleef & Arpels' signature Alhambra collection, and is one of the most recognisable jewels in the world.

The princess was such a fan that she had sautoirs in various guises: Yellow gold, coral, lapis lazuli and malachite. For most of the 1970s, they accompanied her at both public occasions and private events.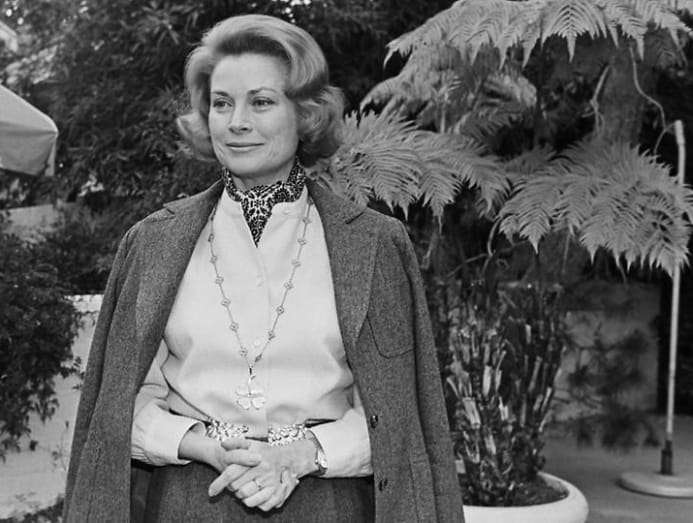 Actress Kelly Rutherford, famous for her role as high society queen Lily van der Woodsen in Gossip Girl, and the inimitable Mariah Carey, are also big fans of the Alhambra. Both are often photographed sporting – besides sautoirs – earrings, pendants and/or bracelets from the collection.

It is easy to understand why they, along with many of the planet's Louboutin-shod, Birkin-toting women adore the series. Elegant, feminine and easy to wear, the pieces are available in a multitude of different materials and colour palettes, making it a cinch to coordinate with existing wardrobes.

STROKE OF LUCK

No doubt the fact that the clover motif is also a lucky symbol contributed to its success.

Jacques Arpels, nephew of company co-founder Estelle Arpels, was a firm believer in serendipity. "To be lucky, you have to believe in luck," he once said. According to company records, the second-generation owner would routinely pick four-leaf clovers from his garden to distribute among his staff and inspire optimism.

It was Arpels' travels that inspired the birth of the Alhambra collection in 1968. Moorish quatrefoil patterns and architectural elements found on the Doge's Palace in Venice reinforced his idea to use the clover motif. A delicate beaded contour was added to showcase the company's artisanal skills.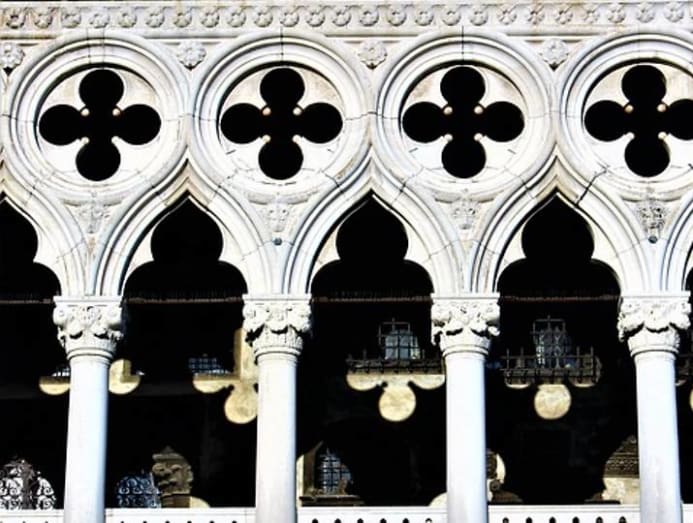 The Alhambra's debut was timely, too. Women's fashion was undergoing a revolution in the late 1960s and early 1970s, reflecting sweeping changes in (mainly American) society at the time. Looser, liberated silhouettes prevailed as a result. And the sautoir's fluid design was well-suited to such profiles.

FAB AT 50

The Alhambra celebrates its 50th anniversary this year, with new takes on the classic style. There are 20-motif sautoirs, five-motif bracelets and two-motif earrings to choose from.

If your wardrobe is largely monochromatic, it is likely that you will be drawn to the pieces rendered in white gold, onyx and diamonds. Van Cleef & Arpels typically uses Brazilian onyx, which is prized for its deep black hue and mirror-like surface polish.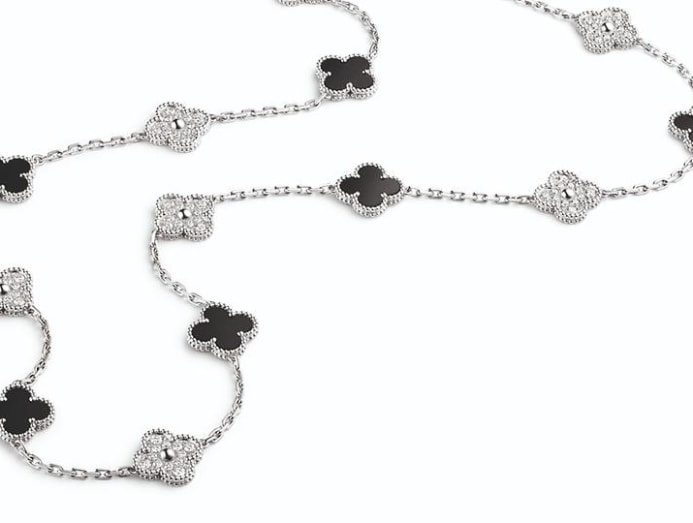 For a slightly warmer aesthetic, you may opt for the pieces hewn from pink gold, grey mother-of-pearl and diamonds. The grey mother-of-pearl comes from French Polynesia and is valued for its harmonious silvery-grey tones, regular surface and high-quality sheen.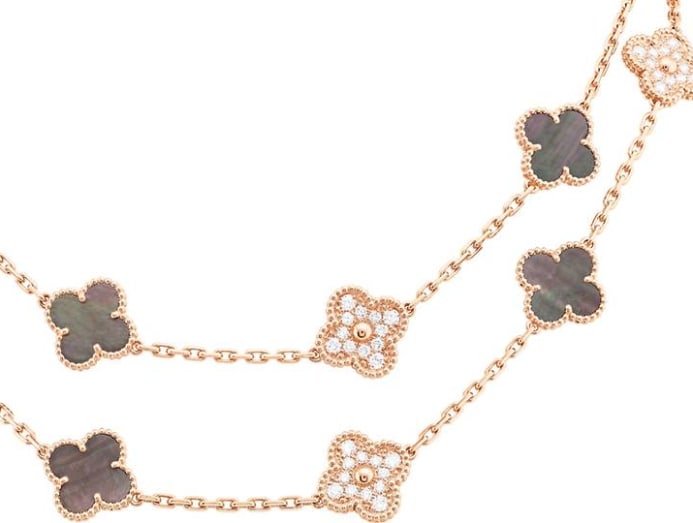 Otherwise, there is a version in yellow gold and rock crystal, the rock crystal displaying a milky, frosted transparency that is lifted by the radiance of the gold.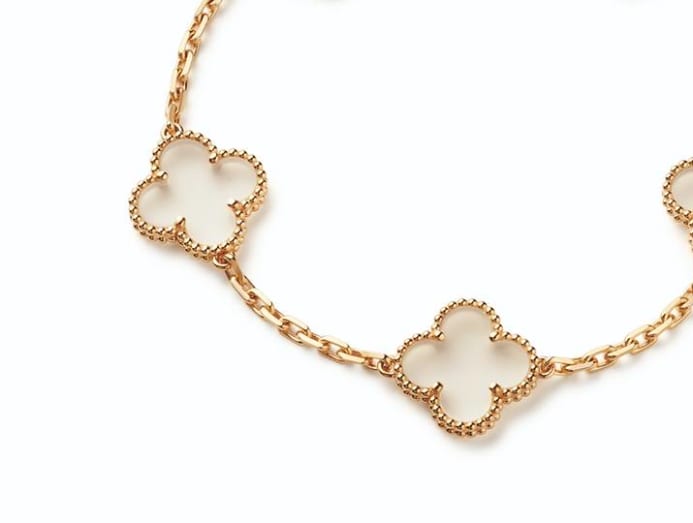 Most vibrant of all – and imbued with a regal splendour – is the version made from yellow gold and lapis lazuli. In ancient Egypt and Mesopotamia, lapis lazuli was used to craft objects for royalty. Here, the hard stones were specially selected for their purity, intensity of colour, and quality of sheen, so you, too, can be queen for a day.