Is it safe to charge my phone overnight? Your battery charging questions answered
Will leaving your cordless vacuum cleaner in its wall-mounted charger affect the battery's lifespan? What about those personal mobility device (PMD) batteries catching fire? We pose those charging questions and more to a tech expert.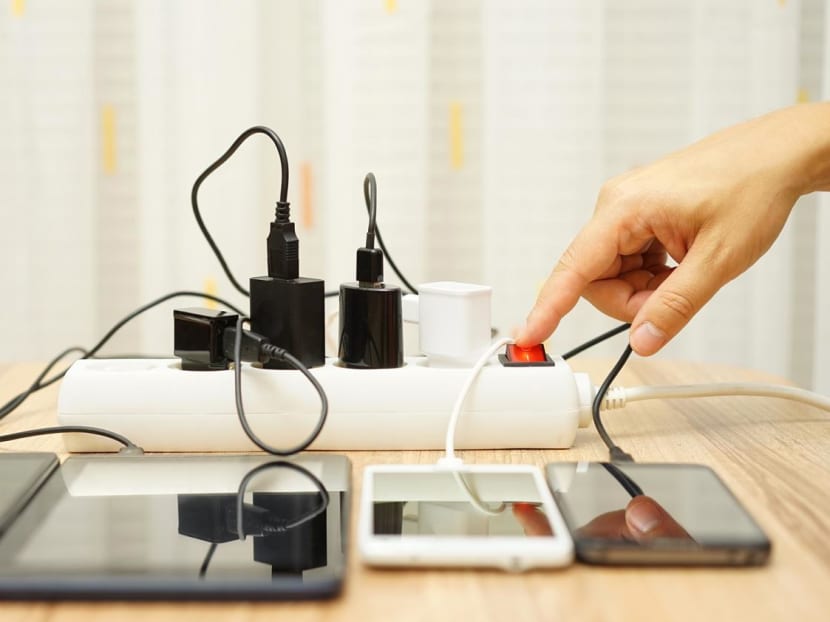 A few years ago, I woke up to a peculiar phenomenon. My handphone, which had been plugged in to charge the night before, developed a bent battery cover. It was pushed out of shape by the bloated battery underneath it.
Needless to say, that was the last time I let my phone charge overnight. But I'm sure many of us are guilty of doing the same thing, just to make sure your phone is at 100 per cent at the start of the day.
Speaking of prolonged charging, you probably dock your expensive vacuum cleaner in its wall-mounted charger because, well, that's what the advertisement says, right? Your tablet or work laptop is also likely to be plugged into the wall socket 24/7 for convenience's sake – whether or not the battery is depleted. 
We don't think much of our charging habits until something drastic happens, such as a ballooned handphone battery or worse, a fire caused by leaving our personal mobility device or PMD to charge overnight as seen in news reports.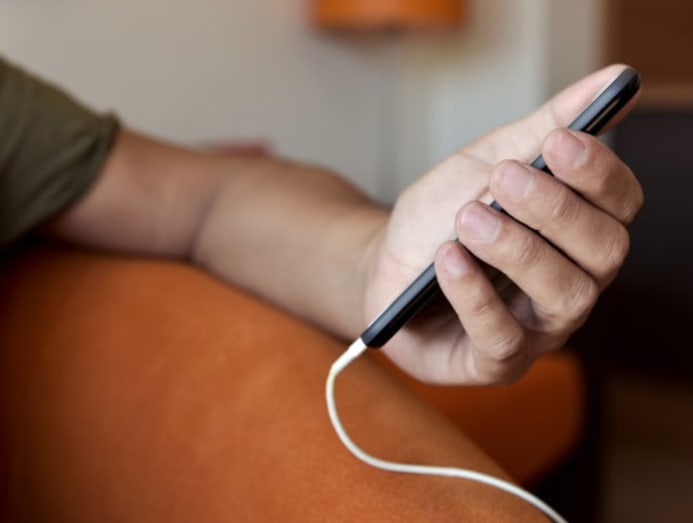 Then, the paranoia kicks in and you start to wonder: Is it okay to charge anything rechargeable overnight? Can you over-charge? Even when you're not sleeping, is it okay to leave a device in its charging station all day?
We reached out to the department of electrical and electronic engineering from Nanyang Technological University to find out if we were charging our phones and other gadgets correctly. And as it turned out, our regular habits might not actually be helpful to our devices. Read on to find out.
WHAT HAPPENS WHEN I CHARGE DEVICES SUCH AS MY HANDPHONE, LAPTOP, POWER BANK OR EVEN HOME APPLIANCES OVERNIGHT?
Interestingly, the battery doesn't stay at 100 per cent throughout the night. It will drop a little as the gadget uses a bit of power to keep it running in the background, according to a Time article. Every time there's an energy dip, the charger kicks in and juices the battery back to 100 per cent. This is known as trickle charging.
So, what's the big deal? For one, the lithium-ion battery that powers your handphone or laptop actually does not like to be fully charged, according to the Battery University website. In fact, the high voltage from a full charge stresses out the battery.
Furthermore, the capacity of lithium-ion batteries (meaning, their ability to hold the charge) starts to diminish once you start charging – and keeps going down. Each time you charge your phone, you're killing the battery a little. This is also noted on online support pages such as Apple's, which mentioned that the battery's capacity lowers after a certain duration of charging.
And this applies to home appliances, too, from the expensive vacuum cleaner to the affordable electric toothbrush, as long as they are powered by lithium-ion batteries.
CAN I ACCIDENTALLY OVERCHARGE MY GADGETS?
No, you can't overcharge your devices. According to Assistant Professor Christopher Lee, the rechargeable lithium-ion battery can automatically stop charging once it's fully topped up, thanks to its battery management system or BMS.
The BMS doesn't only consist of the actual battery but also the circuitry and other components; together, they ensure the right range of voltage and current reaches the battery for a duration of time. So, in that respect, you can't overcharge your handphone or vacuum cleaner.
What about the rare occasion when lithium-ion batteries swell up like mine did? Is that caused by overcharging? No, the phenomenon occurs when the materials inside a battery have decayed or are subjected to stress or physical damage over time, according to the PC Mag website.
The compromised battery can't handle the uncontrolled energy coursing inside it during charging and, in turn, causes heat and gas to build up.
I'M PARANOID AFTER READING ABOUT THE PMD FIRES. SHOULD I SWITCH OFF ALL CHARGERS BEFORE I GO TO BED?
"It is not a straightforward question and it is hard to comment whether to switch off all of your charging stations before sleeping," said Asst Prof Lee. "A trade-off should be made between safety concerns and charging urgency."
But generally, it's okay to charge your devices overnight, added Asst Prof Lee, provided the BMS of the battery is not inferior, faulty or tempered with, as can be the case of batteries from dubious origins. Other things that can also short-circuit these rechargeables, said Asst Prof Lee, include the battery over-heating during charging or using an incompatible charger.
Your best bet: If you're not sure, don't do it.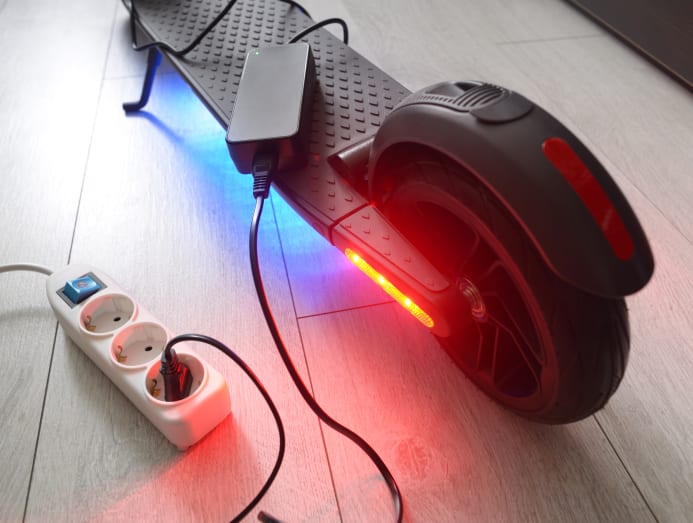 What about if you do charge overnight once in a while or you occasionally forget it's plugged in? After all, there's a BMS to supposedly safeguard your devices, right? 
"It is not easy to suggest a quantitative frequency of overnight charging," said Asst Prof Lee, explaining that it is, again, about the "trade-off between the safety risks and charging requirements". So, if you're not certain about the reliability of your gadget (such as certain online purchases), try not to charge overnight if you can.
WHAT ABOUT THE HANDHELD VACUUM CLEANER OR ELECTRIC TOOTHBRUSH THAT I LEAVE CHARGING ALL THE TIME?
The BMS of the battery in these home appliances can manage the constant charging, said Asst Prof Lee, and in fact, the effect of charging non-stop on the battery life is insignificant.
However, over-discharging or over-draining the battery is another issue and it may affect battery life much more, he said. (See optimal battery percentage below)
WHAT IS THE OPTIMAL BATTERY PERCENTAGE TO KEEP MY HANDHELD DEVICES SUCH AS THE HANDPHONE, TABLET OR EVEN VACUUM CLEANER AT?
Don't plug it in to charge when it's still 80 per cent juiced. Remember, lithium-ion batteries hate to carry full charges. But don't let it drop below 20 per cent either; the battery will need a high voltage to get back its charge – which also diminishes its capacity.
A sweet spot that optimises charging time without affecting the battery's capacity too much is to keep the battery percentage between that range, said Asst Prof Lee.
WHEN IT COMES TO YOUR ELECTRICITY BILL, DOES OVERNIGHT CHARGING CONSUME MORE ENERGY?
Typically, no, said Asst Prof Lee. The power consumed in trickle charging (which is explained earlier) is "very low and insignificant", he said. "The electricity bill added is less than a few per cent of the electricity bill."
CAN YOU CONTINUE USING YOUR GADGET WHILE IT IS CHARGING?
You can but it is not recommended as doing so may lead to a rising temperature inside the battery. "A thermal management system in the BMS can manage the temperature in lithium-ion batteries, typically from 20 degrees Celsius to 40 degrees Celsius," said Asst Prof Lee.
However, using your phone while it's charging can result in "complex electrochemical reactions" that can raise your gadget's temperature beyond that range.
WE'VE HEARD A FEW THINGS ABOUT HANDPHONE CHARGING SUCH AS WIRELESS CHARGING CAUSING RADIATION, AND SWITCHING TO AIRPLANE MODE LETS US CHARGE FASTER. ANY TRUTH TO THAT?
Yes, wireless charging does create radiation and the further the charging range, the higher the radiation, said Asst Prof Lee. Gadgets placed on charging pads typically have less than 1cm to 2cm of space in between, so the radiation is very acceptable, according to IEEE (Institute of Electrical and Electronics Engineers) standards.
However, the radiation can be of concern if the wireless charging covers a range of 10cm to 15cm or more, said Asst Prof Lee.
It is also accurate that turning on the airplane mode can help you charge your handphone faster as it stops all the applications, especially the network service, said Asst Prof Lee. 
But there's a catch: Doing so may not save you that much time anyway, around a few to 10 minutes, he added.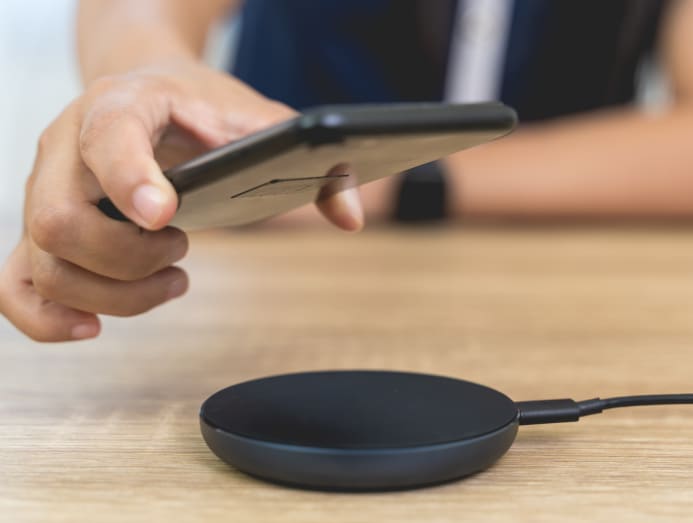 WILL USING THIRD-PARTY EQUIPMENT SUCH AS USB CABLE AFFECT THE CHARGING?
Structurally, all cables are more or less the same because they are copper transmission lines, said Asst Prof Lee. However, in addition to the BMS, original cables have a protection chip that safeguards the phone from being exposed to more charge than it needs.
Without it, the power may not be optimum and can affect the BMS over time. And that's where third-party cables can be less effective.