How do you get the best deals during double day sales? Ex-Shopee and Lazada staff offer pro tips
Looking for a deal during 8.8, 9.9, 12.12 and so on? Are double-date sales created equal? Former e-commerce employees tell CNA Lifestyle how they make the best of these.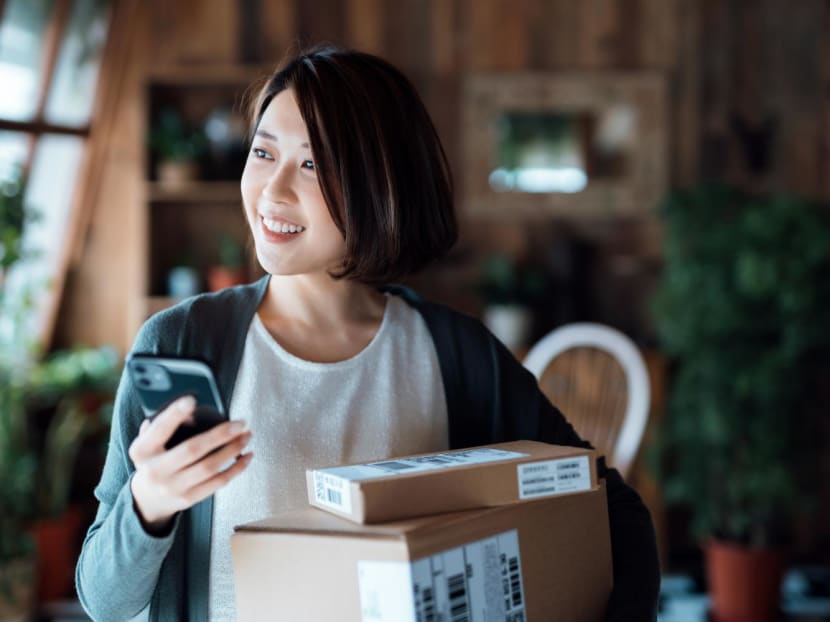 It's almost certain that every other month or even once a month, we hasten to go on add-to-cart standby mode on Shopee and Lazada for their annual double-day sales.
Sure, some of us grapple with the existential question such as: If there's a sale every other month, is there ever really a sale? Or are e-commerce platforms just like value dollars that hold fire sales since time immemorial?
There will be those who bemoan the marketing gimmick even as others reportedly save 45 per cent on Lego sets and 70 per cent on Nike apparel.
What we do know is everyone likes a good deal. Which is why we've asked former employees of Shopee and Lazada for tips on maximising your savings in the next double-date sale.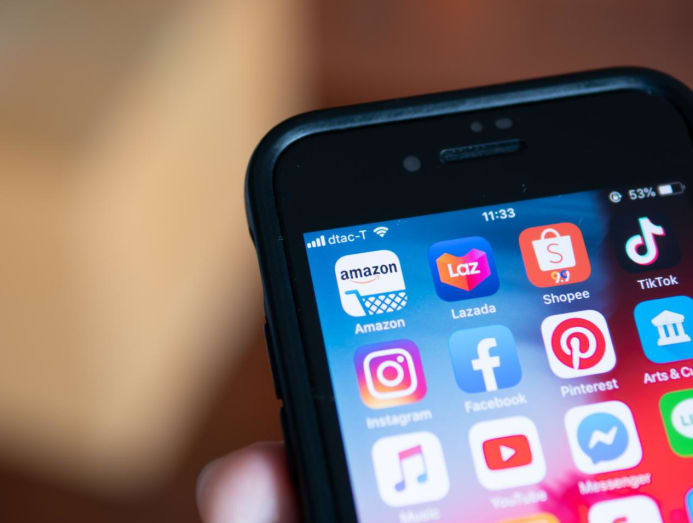 SHOPEE
1. Save big-ticket purchases for the last two quarters
According to them, 3.15 and 6.6 are the platform's biggest campaigns in the first half of the year. So, if you're shopping for Mother's and Father's Day in Singapore, keep your eyes peeled for discounts on that skincare set or electric shaver.
Still, much more emphasis is placed on the last two quarters, with Black Friday and 12.12 being Shopee's largest sales all year round. "If you want to buy big-ticket items, it's probably good to wait till those dates," we were told. "Not all campaigns have the same weightage and, by extension, equal budgets and degrees of discounts."
2. Follow brand pages for flash deal announcements
Any self-respecting bargain hunter will know the flash deals schedule by heart. The two-hour intervals are sometimes sorted into categories such as groceries, home essentials, and tech products.
However, because details are shrouded in mystery, they can be hard to camp for. With little time to consider after the listing goes live, products often fly off the shelves before we make up our minds.
Our informant's answer? Follow brands on their Instagram or Facebook pages, where they sometimes announce periodic flash deals ahead of Shopee. So, if you've been eyeing that expensive serum, you can act fast once it's available. It also helps to cart out earlier in the day, "since campaigns usually expect very high volumes and ordering early helps to prevent delays in shipping."
3. Stack three vouchers to make the most of a sale
On sales day, navigating the platform can be a lot. There is a dizzying variety of coins, coupons, and vouchers, but where to begin? As a rule of thumb, we were advised to maximise our savings by stacking a Shopee voucher, store voucher, and shipping voucher – all of which are at your disposal via the "vouchers" tab. Don't sleep on the discounts available based on payment methods, product categories, and amounts spent either.
If you have a paltry selection of vouchers, consider camping for voucher drops at fixed timings or tuning in to Shopee Live during sales day to bag some. At least now we know why everyone's replies on Slack are so sluggish during certain days of the month.
4. Join memberships for Telegram vouchers
You may have heard of Shopee deals exclusive to students, but what about beauty junkies, booze lovers, and pet owners? Unbeknownst to many, Shopee has memberships such as Beautyholics, Alcohol VIP, and Pawrents that you can join for free to access additional discounts.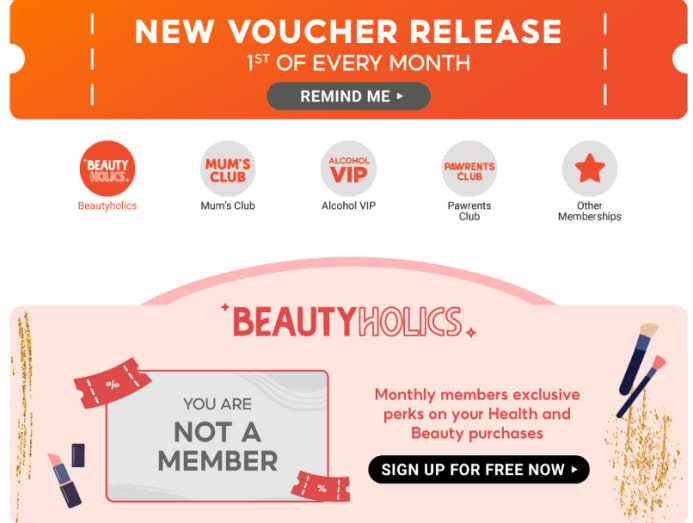 "A very popular one would be Shopee Mum's Club which you can join for free, hit different tiers, and enjoy tiered promotions and insider information. It's basically (designed) to keep you within the Shopee eco-system," our informant volunteered.
@ShopeeMumsClub on Telegram was privy to no more than 4,000 members when we infiltrated. True enough, input codes shaving up to 10 per cent off Nerf guns and Play-Doh sets were released in the recent Cyber Monday sale.
During the 11.11 sale, members of the @ShopeeBeautyholics channel also offered 10 per cent discounts on the likes of Laneige, Shiseido, and Loccitane. User-generated content, including a handy cheat sheet sorting all the deals by brands, also gets circulated now and then.
LAZADA
1. Mark 27.3 and 11.11 on your calendars
While Shopee goes big towards the festival season, Lazada's birthday sale on March 27 is on par with the 11.11 sales as the platform's biggest events of the year. According to an ex-Lazadian from the regional team, these "mega sales" sit on the highest tier.
"Lazada sales are based on tiers. Tiers do change but the mega sales remain the biggest. During my time, the 12.12 sales are the next biggest," they said. The great Singapore Sale belonged in that same tier, while the Black Friday and Christmas sales were in another. However, it was caveated that "tiering depends on who the management is yearly."
2. Snag pre-sale items ahead of time
It is no surprise that the 12 midnight to 2am time slot has the cream of the crop of bargains, which Lazadians call Brand Mega Offers. For the same reason, some vouchers do not apply to them. If you're not one to stay awake and shop, fret not. A little bird told us they sometimes do reruns at 12 noon or 10pm.
That said, it was revealed that "pre-sale items are usually the cheapest from the sale, and even brand mega offers cannot beat those". For the uninitiated, pre-sale items are launched ahead of the main event and require a deposit before you cart out on the day itself. Way to beat even the early birds on 12.12.
3. Collect everyday cashback leading up to sales days
Like Shopee, Lazada has vouchers you can stack. The six types include platform, shipping, cashback, bank, store, and Lazada bonus which shoppers can accumulate through games on the platform.
But, rather than waiting till sales day to round them up, the trick is to accumulate Everyday Cashback on purchases throughout the year and stack them with other vouchers during a mega sale.
"I find Lazada vouchers to be better. Truly stackable, as compared to Shopee," the ex-Lazadian said. "You can literally save more than S$100 in one transaction. Just wait for better sales like 11.11 and Lazada's birthday."