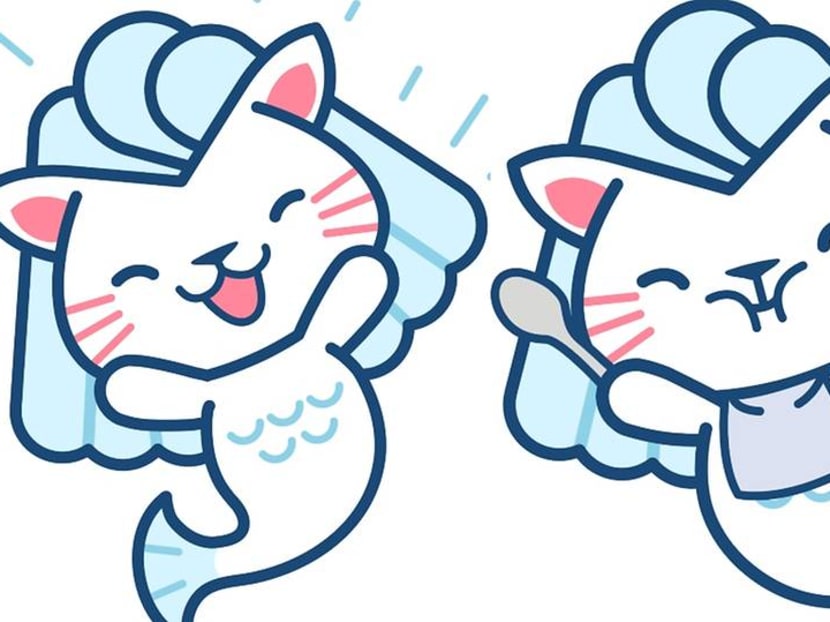 SINGAPORE: Meet Merli - the Singapore Tourism Board's (STB) latest ambassador is outgoing and loves kaya toast.
Merli is a "heartwarming and whimsical" illustration of Singapore's iconic Merlion, and is a character that STB hopes will appeal to families with young children, one of its key target consumer segments, it said in a press release on Wednesday (Jun 27).
STB described Merli as "energetic and outgoing", with many friends from Singapore and around the world who he shows the "best and most interesting" parts of Singapore when they visit.
He also likes to treat his friends to kaya toast, a food he loves for its unique taste, STB said.
As a way to introduce Merli to Singapore, stickers of the character are being given away at the Orchardgateway Singapore Visitor Centre until Jul 3. 
Merli will also appear on social media platforms in the form of GIF comments and GIF stickers.

"We came up with this endearing character, based on our beloved Merlion, to build a stronger emotional connection with families and to entrench Singapore's brand awareness among them," said Ms Lim Shoo Ling, director, brand at STB.
"Armed with a can-do attitude and a great enthusiasm for discovering more about Singapore, Merli embodies the Passion Made Possible brand."