Makeup melting in hot and humid weather? We've got 8 sweat-proof hacks
The sweaty struggle is real in Singapore's sweltering heat. Try these tips to keep your look pristine all day.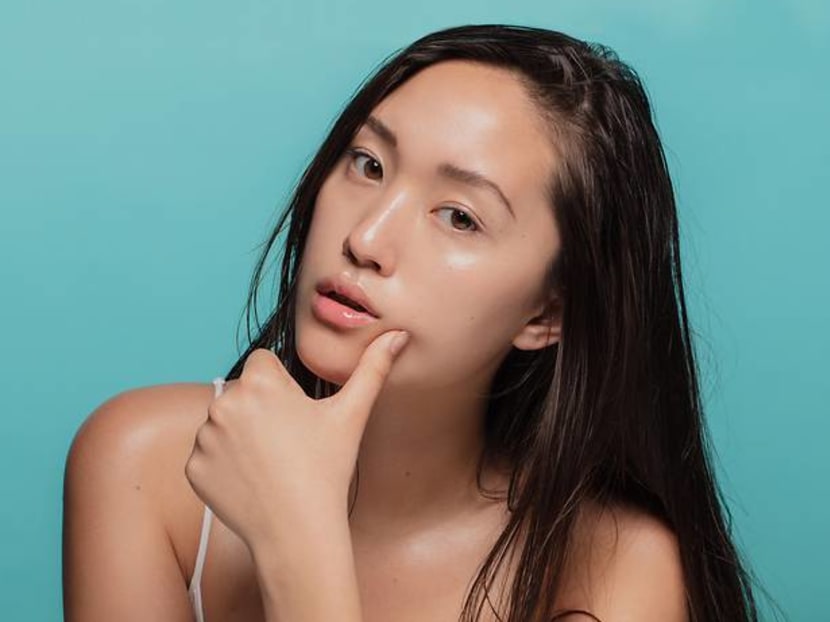 In Singapore's often sweltering heat, the struggle with foundation streaking down faces is real. Add face masks that trap moisture into the equation, and it all makes for a possibly disastrous makeup situation by the end of the day.
With many of us heading out again as things slowly open up (for the umpteenth time), getting our makeup to stay on our faces is one of the many concerns on our minds. 
The good news is that there are plenty of tips and tricks, and a bevy of makeup and skincare products, that can help. Read on for our sweat-proof hacks.
1. PRIME, PRIME, PRIME 
When Mother Nature turns up the heat, primer is your best friend. It may seem counterintuitive to put more layers on your face when you want to stay cool, but trust us, it's one of the sure-fire ways to sweat-proof your makeup.
After applying skincare, primer should be the first step in your routine. It does a few things – it can even out the fine lines, pores and acne marks on your skin to provide a silkier base for foundation and other products to go on more smoothly, even out skin tone, and also provide additional hydration and sun protection.
And for the purposes of helping your makeup stay on your face and not sweat off with the humidity (or not rub off on your face mask), primer creates a base for your makeup to "stick" to. It also acts as a barrier between your face and makeup so the sweat doesn't affect the makeup as much. All in all, primer gives your foundation and other makeup their best chance of sitting pretty on your face all day.
Our pick: The History of Whoo Gongjinhyang: Mi Essential Primer Base Green, S$68 for 40ml
With a green base to correct redness and even out skin tone, this primer from K-beauty brand The History of Whoo melts into skin and creates a smooth canvas for foundation, as well as acts as a barrier against humidity.

Available at The History of Whoo counters.

Our pick: Dior Backstage Face & Body Primer, S$59 for 30ml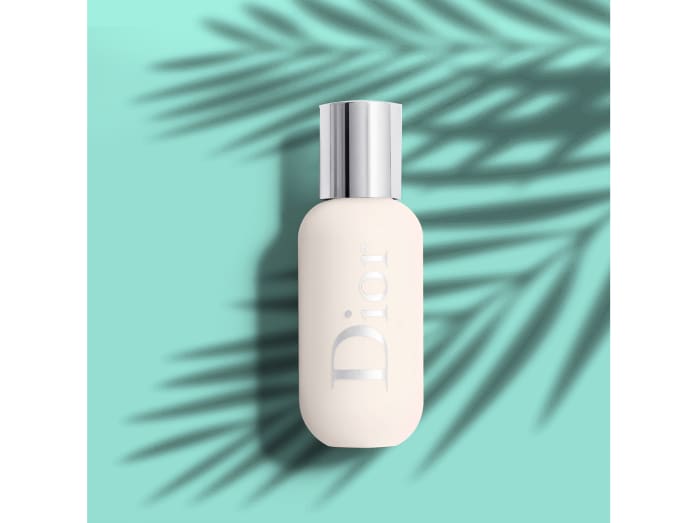 A popular universal primer for all skin tones, which is super lightweight, comes with hydration benefits, and adds glow and a blurring effect.
A silicone-free and water-based primer, which creates a breathable and protective barrier over the skin and which enhances luminosity and refreshes dull skin.

Available at www.sephora.sg.
2. CHOOSE A LIGHTWEIGHT AND HUMIDITY-RESISTANT FOUNDATION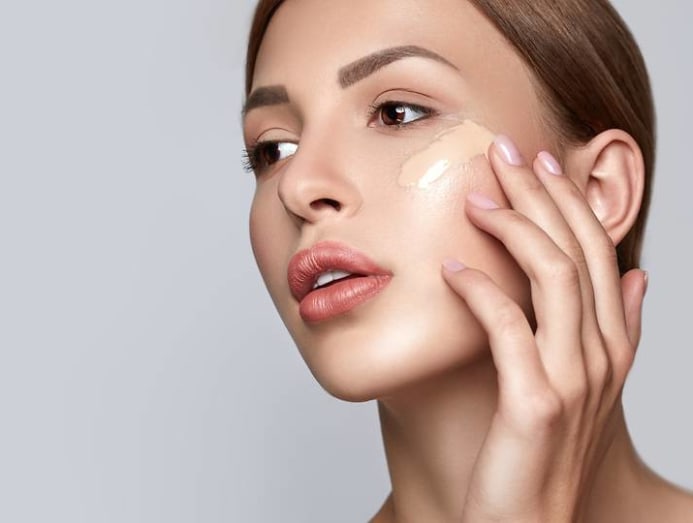 Thank goodness for heat- and humidity-proof and waterproof foundations to make life easier. If you're happy to step out with minimal makeup, go for a loose powder foundation. For a little more coverage, try pressed powder. These are less likely to sweat off than liquid foundation.
If higher coverage is needed, try a tinted moisturiser. And if full coverage is a must, liquid foundation will still work in heat and humidity, as long as you prime and set your makeup well.

Our pick: Chantecaille Just Skin Anti-Smog Tinted Moisturiser SPF 15, S$126 for 50ml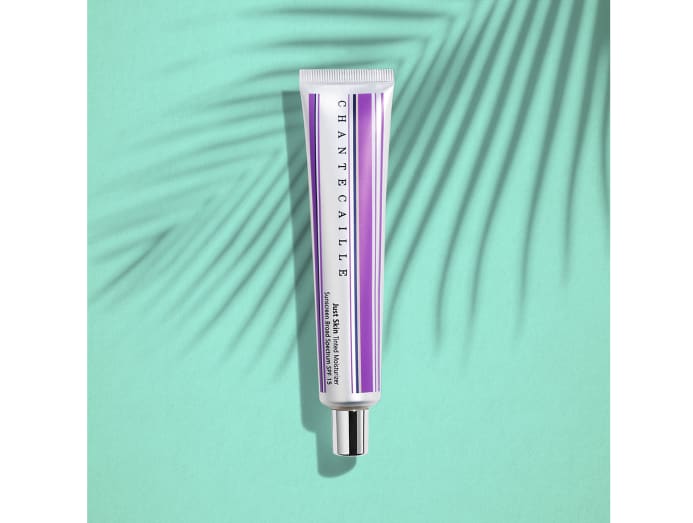 With a humidity-friendly lightweight texture, this luxe tinted moisturiser with botanicals provides natural skin-smoothing coverage with sun protection and antioxidant skincare benefits.

Available at www.tangs.com and Chantecaille counters.

This high-tech foundation boasts "life-proof technology" and a second-skin formula. It's heat-, humidity- and pollution-resistant, and comes in a luminous matte finish that promises to last all day long.

Available at www.sephora.sg. 

3. LAYER AND BLEND YOUR MAKEUP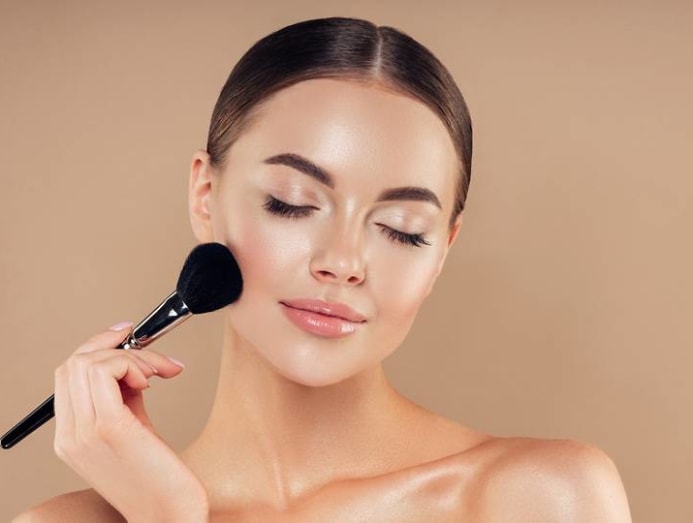 Adding this step might be more work but will go a long way towards keeping your warpaint on your face.
When you apply foundation, don't slather on one thick layer. Instead, apply a thin layer first, and blend well, before applying another layer, preferably with a brush or sponge. 
The same goes for concealer – layering is the way to make sure it stays on and really sticks to your skin. You can also layer blusher, eyeshadow and contouring products, and remember to blend, blend and blend some more. 
4. SET YOUR MAKEUP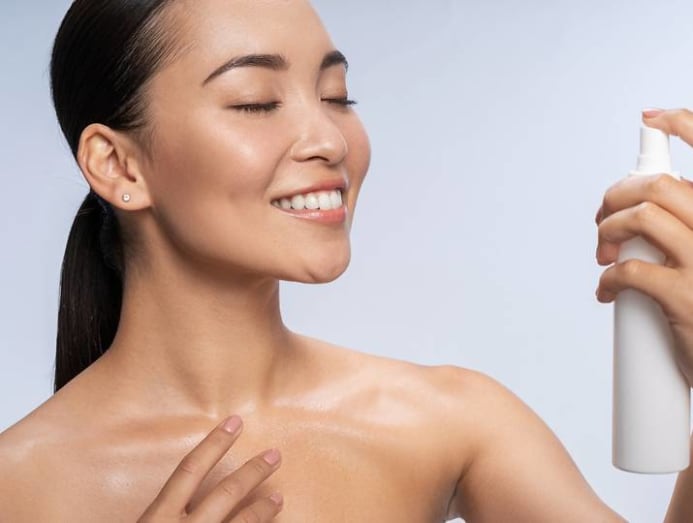 Possibly even more important than priming is setting your makeup. This can be achieved by a loose powder or a setting spray – or if you're kiasu, both. A setting powder will hold your foundation in place, and prevent makeup from running. It also combats shine, offers oil control and creates a smooth finish. 
A setting spray will hydrate the skin and keep things from getting cakey. It has ingredients to hold your makeup in place, and acts as a shield or film against sweat and the rubbing of face masks or tissues and blotters on skin. Spritz as a final step in your makeup routine to give your face armour its best chance of making it through the day and deep into the night. 
Our pick: Charlotte Tilbury Airbrush Flawless Setting Spray, S$55 for 100ml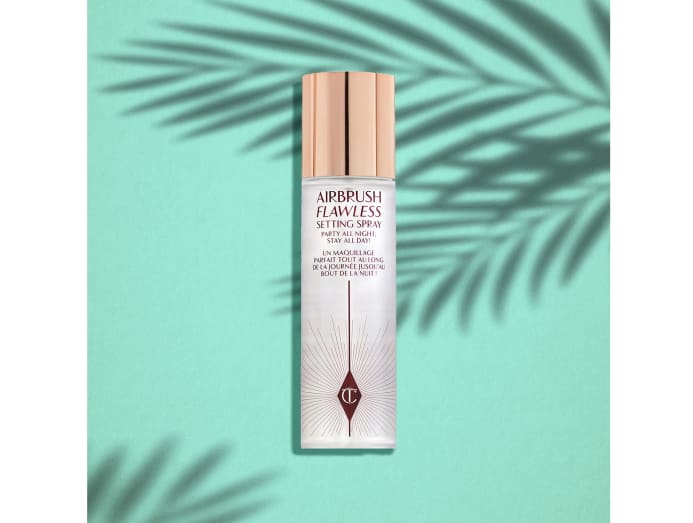 Locks in your makeup for that just-applied look all day, with hydrating benefits and film formers to act as an invisible shield against sweat and other baddies that ruin makeup.
Available at www.sephora.sg.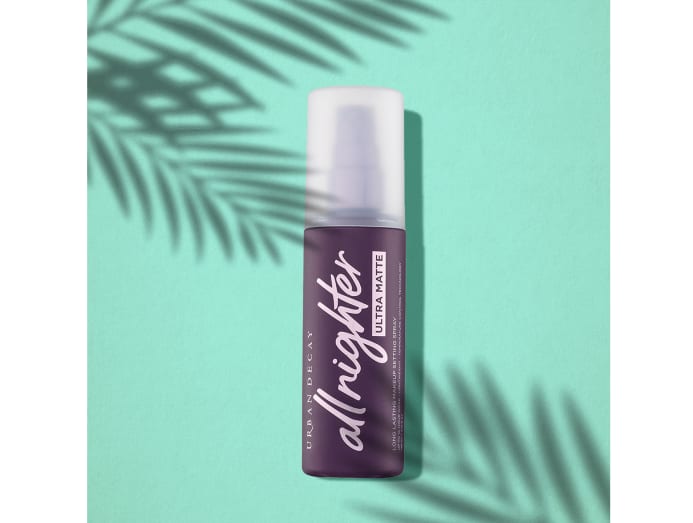 One of the OG setting sprays. Has an oil-absorbing formula to mattify and seal in your look for up to 16 hours.
Available at www.sephora.sg.

5. USE WATERPROOF PRODUCTS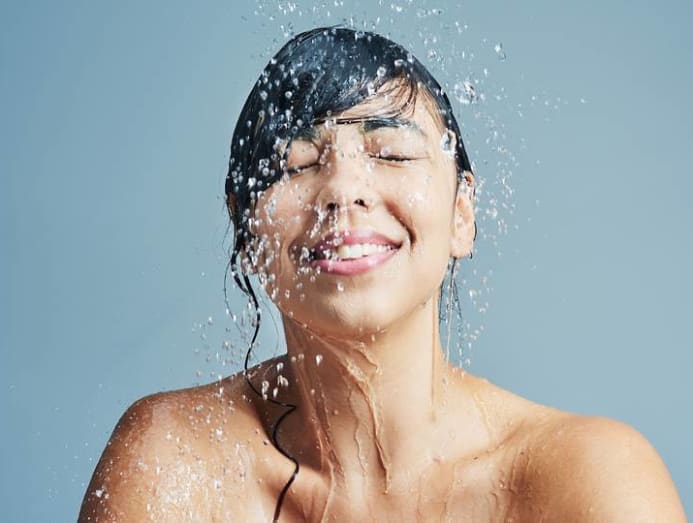 Yes, sweat is water, and waterproof products are pretty much also sweat-proof. 
From waterproof foundations and concealers to waterproof brow pencils, mascaras and eyeliners, to products that are able to waterproof your existing makeup faves, these are your best bet against sweat and humidity. They may be a little harder to remove than your average makeup products, but whoever said life was easy?
Our pick: Nudestix Vegan Splashproof Mascara, S$45 for 10ml
A waterproof and sweat-proof mascara that's rich in lash-nourishing multivitamins and plant-based oils to strengthen and protect lashes – for full lashes that won't clump or smudge.
Available at www.sephora.sg.

Our pick: Benefit Cosmetics Goof Proof Eyebrow Pencil, S$44 for 0.34g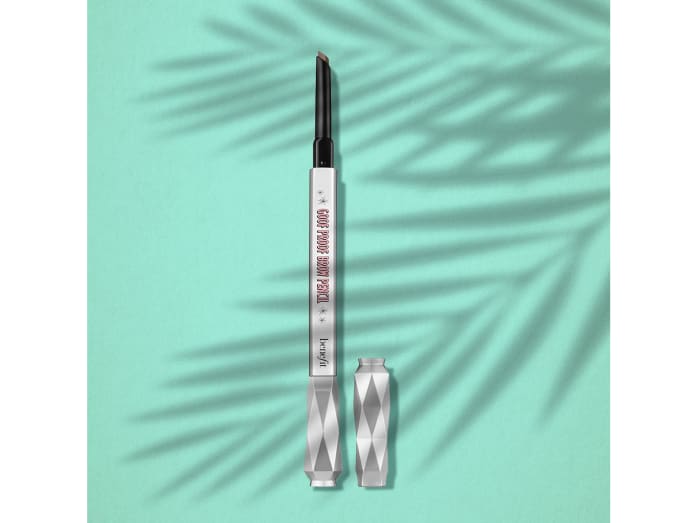 Brows sweating off? One of our biggest makeup nightmares. This 12-hour waterproof eyebrow pencil prevents that from ever happening, with an easy-to-use applicator.
Available at www.sephora.sg.

6. STAIN YOUR LIPS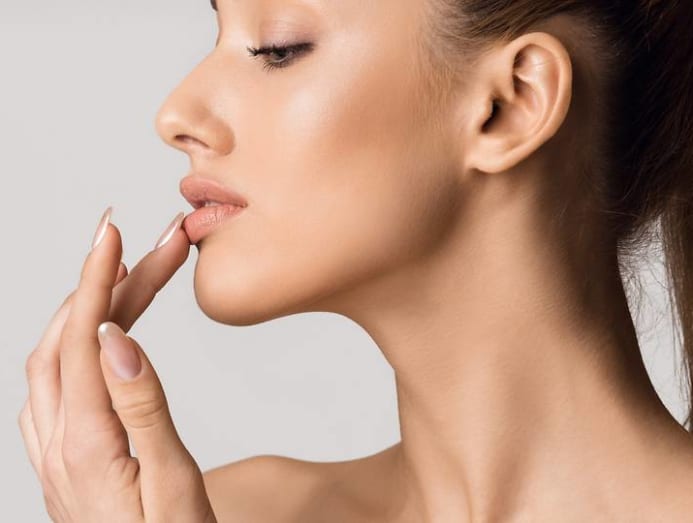 Use a finger to blend and double-blend lipstick into our lips. Then, use a tissue to blot lips, and apply another layer of lipstick, and blend with your finger again. This really allows the lip colour to permeate into lips and pretty much creates a lip stain effect.
If you're feeling extra, apply loose powder on top of your lipstick to really seal it in. Otherwise, lip tints and lip stains are naturally more long-lasting than regular lipsticks, as their formulas settle deep into lips and don't budge easily.
Our pick: Anastasia Beverly Hills Lip Stain, S$29 for 0.8ml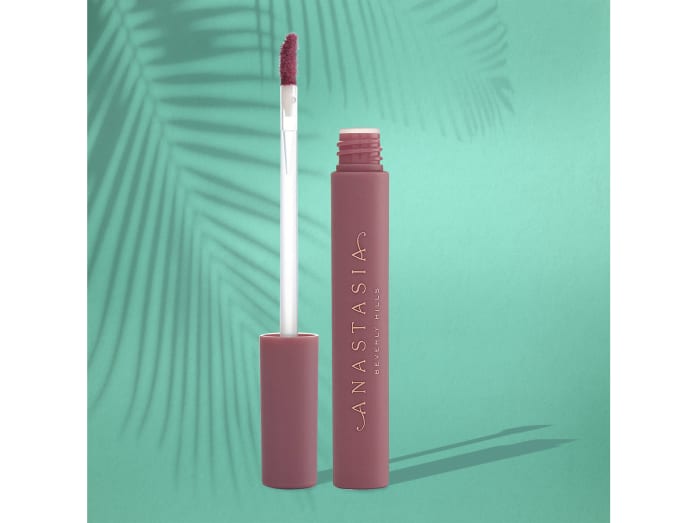 This lip stain has serious staying power and its non-drying formula has a fantastic colour pay-off.
Available at www.sephora.sg. 

7. USE A LIQUID BLUSHER FOR LONGER-LASTING EFFECTS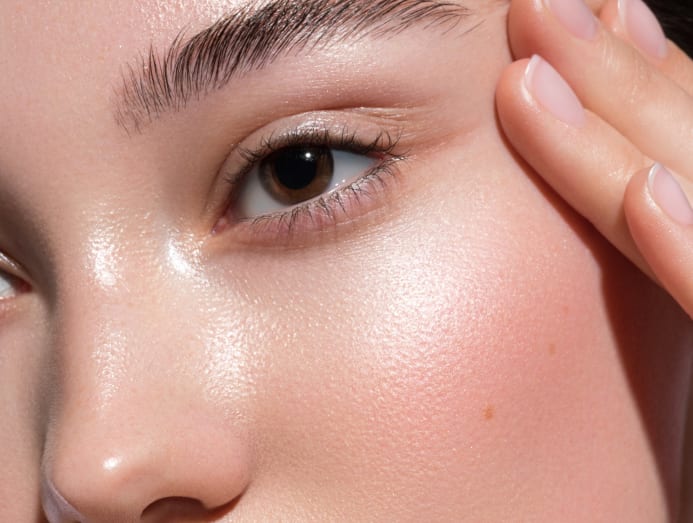 A liquid blusher is our favourite for hot days as it penetrates deeper into skin and lasts longer than a powder blush, along with creating a more natural flushed effect.
Our pick: Giorgio Armani Beauty Neo Nude A-Line Blush, S$65 for 3.9ml
Dab on cheeks for a weightless and natural glow that will last all day, with a water-based formula that fuses with the skin.
Available at Armani Beauty counters.
8. PAT OR BLOT SWEAT AND OIL AWAY ONCE THEY APPEAR
Don't let those beads of sweat make their way down your face. When you feel sweat beads start to form, reach for a piece of tissue, and gently tap the sweat away. You can also use blotting paper, especially for oilier skin. 
If you're able to, re-apply a touch-up powder after you remove excess moisture. Don't apply powder directly onto sweaty or oily faces – that's a sure way to achieve a streaky and cakey makeup look.
Our pick: Fenty Beauty Invisimatte Blotting Powder, S$44 for 8.5g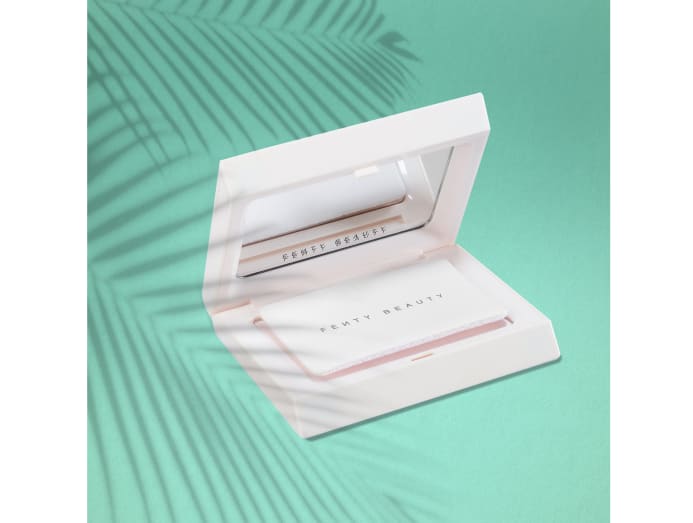 A universal translucent blotting powder with pore-diffusing complex to absorb shine and impart a natural matte look so you'll always be selfie-ready, sans photo filters.
Available at www.sephora.sg.