The denim guide: How to make your butt look amazing in jeans
Big butt? Flat butt? No more buts when it comes to finding the cheekiest pair of jeans that'll work for you.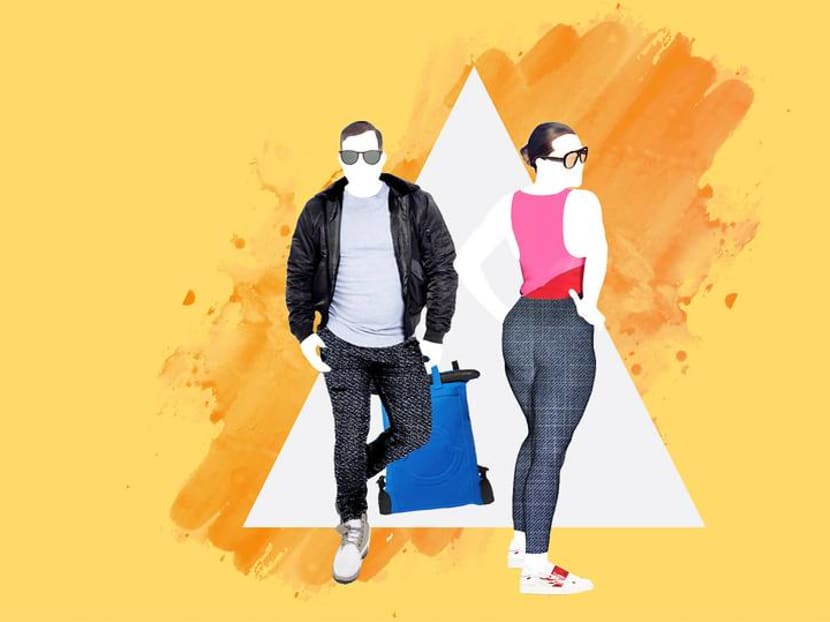 Pop culture started us on an unhealthy obsession with butts. Cue Bootylicious by Destiny's Child, My Humps by Black Eyed Peas, All About That Bass by Meghan Trainor, and contrast that with how the world's highest-paid models and actors tend to be owners of tiny, perky, barely-there behinds.

Thankfully, peachy perfection – ok, let's just say improvement – can be attained with the right pair of jeans. Here's how.

BIG BUTTS
You find jeans shopping a real pain in the ass because most tend to be too tight on the derriere but too loose in other places. Or, they make your butt look even bigger.

STYLE AND FIT
Avoid low-rise styles as they're likely to result in you flashing plumber's crack. Skinny jeans are not your best friend as the narrow ankles just serve to emphasise how much bigger and wider your butt is in comparison. Stay away from cropped styles, too, as they tend to make legs look shorter and draw attention to your width.

Instead, opt for mid- to high-rise styles, so there's enough coverage for your hips, thighs and butt. 
Note also that the stretchier the denim (it should ideally be in selvedge denim, and contain polyester and Lycra and/or elasthane), the better the jeans will mould to your butt for a much-needed lifting and shaping effect. A slim, straight or regular fit helps create a long, lean line from waist to ankle, while a slight flare or boot cut can help balance your proportions.

WASH
Dark and plain all round is the way to go. You want to pay extra attention to the back pockets; ones that are too small or set too far apart make your butt look bigger in comparison. It also helps if the bottom seam of the pocket ends above your butt crease, drawing the eye upwards.

WEAR WITH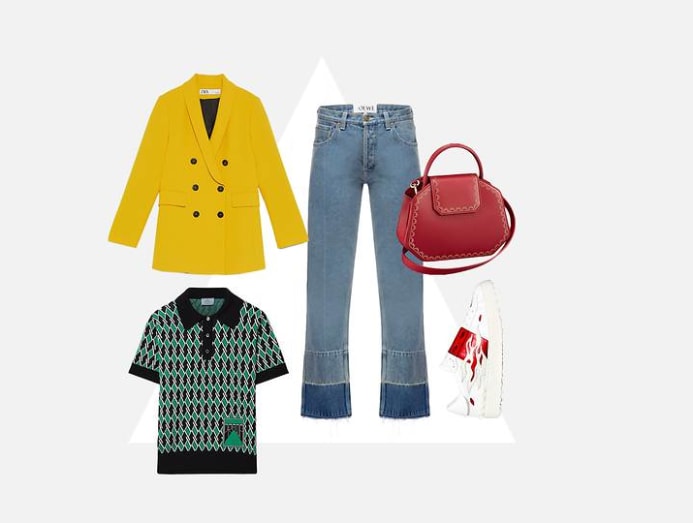 Long tops in any colour that cover your butt. Make sure the tops are made of a stiffer or thicker fabric, so they skim over your behind rather than cling to it. 
For women, a chic alternative is a waterfall-hem top with a shorter front and longer back. Make sure your footwear has some heft, too, so opt for chunkier shoes with thicker treads.

SMALL OR NO BUTT
Despite most people envying your petite rear, you find that jeans tend to pack too much fabric in the crotch and seat areas, creating a baggy, droopy look.

STYLE AND FIT
We say, lucky you, as you can get away with experimenting with all those far-out denim trends that most other mortals are warned to steer clear of. 
The only styles you should avoid are low-rise styles (these might fall right off you), and overly relaxed or baggy styles that make you look like too skinny.

A high-rise skinny, regular-fit or boyfriend style in a thicker fabric helps create an illusion of fullness where there isn't. For women, feel free to play with edgy styles such as a paperbag waists, highly tapered pants, or super wide-legged cropped or flared styles. 
We don't recommend ultra-skinny jeans for guys, unless you're going for an emaciated rock-star look. But this style can help women make the most of their curves.

WASH
While we warn everyone else to stick to dark colours, you, on the other hand, are free to wear anything that draws attention to your behind, from blinding whites, neon brights, bold primary colours, pale denims, and even acid wash.

A faded/sand-blasted wash on the butt area can give the appearance of a more bodacious booty, as can tiny back pockets set further apart towards the hips, and those with front flaps, or bold embroidery, patchwork or bling details.

WEAR WITH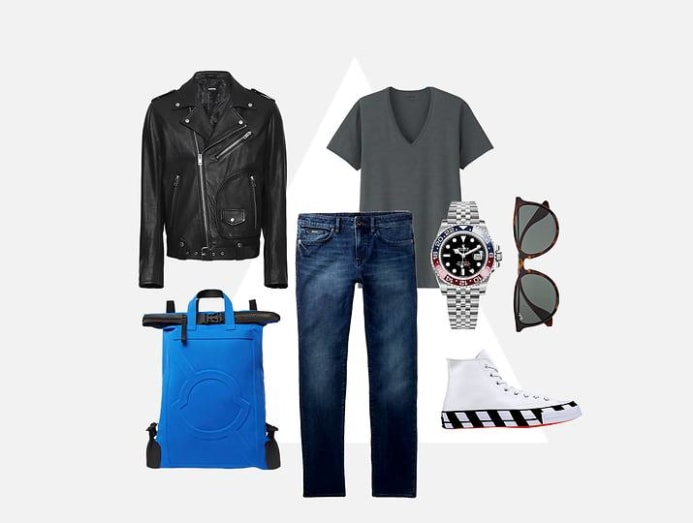 Guys, tuck in your tops and wear a belt in a bright or contrasting colour to your jeans. This draws the eye upwards away from your skinny behind. Another option is to wear a top that ends at the widest part of your hips.

Ladies, do as the above, and also feel free to try on peplum, or fit-and-flare tops – and even belted shirt-dresses over your straight-leg, regular or skinny fit jeans. 
Pair wide-legged, flared, paperbag-waist and cropped styles with close-fitting tops (tucked in) to make your top and bottom halves appear more balanced, and your figure, curvier.