That facial soap bar might be better for your skin than liquid cleansers
It has a reputation for leaving you with dry skin, but soaps actually have fewer preservatives and chemicals compared to cleansers, according to beauty experts.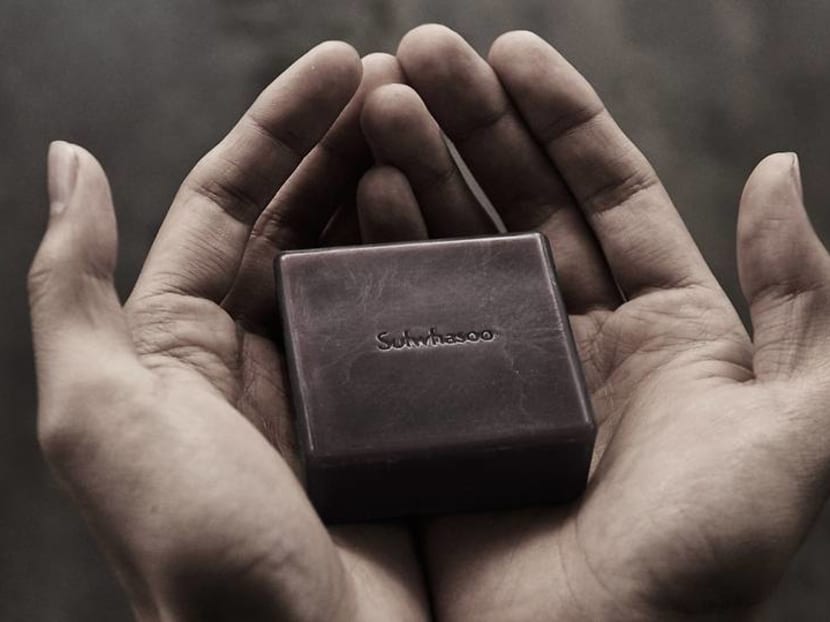 Compared to many other types of facial cleansers, facial soaps tend to have a bad reputation and it's mainly because of one thing: People say these dry up the skin very easily.
But you might want to reconsider your prejudices against the humble bar of soap. The problem doesn't lie with the formula for facial soaps, according to an aesthetic doctor.
"Most bar soaps, even facial bars, do tend to be on the drying side. But the issue is with the binders that help keep the soap in its form," explained Dr Melvin Tan, medical director and founder of Epion Clinic. "Often these have a higher, more alkaline pH than skin, which may strip the skin of moisture."
THE ADVANTAGES OF SOAP
Beauty brands are now wising up to this fact and are subsequently turning the facial soap game around by including nourishing ingredients such as soothing facial oils, essential vitamins and minerals into their formulas to overcome the drying effect of binders.
Some even go the extra mile by including bells and whistles such as whitening or gentle exfoliating agents in order to combine skin cleansing and skincare into one seamless step.
But even without these changes, soaps actually have a major advantage not many people realise.
"Soaps require fewer preservatives and chemicals such as parabens, surfactants and fragrances compared to cleansers," said Dr Tan.
You can keep and use a bar soap for years with practically no change in stability and efficacy.

And that's not all. Unlike its liquid cleansing peers, soaps rank far superior in terms of ease of use. Shinji Yamasaki, founder and CEO of skincare label Re:Erth puts it into perspective in an email interview: "As it's not a liquid, it can be taken on an airplane. There's also no risk of spillage, and facial soaps generally are smaller and therefore easier to bring along than bottled cleansers." 
Another plus point is the shelf life – soaps last significantly longer. "Once it's manufactured, you can keep and use a bar soap for years with practically no change in stability and efficacy," Yamasaki told CNA Lifestyle.
HOW TO CHOOSE THE RIGHT SOAP
"Make sure it is formulated to be used on the face," said Dr Tan. "Be mindful to select one that has been formulated for your skin type. For example, those with sensitive skin should pick a soap that contains nourishing ingredients and avoid formulas that include fragrances."
According to Yamasaki, paying attention to what your skin needs is vital. "Cleansing is important to rid skin of dirt, grime, dust, oil that may have accumulated on your skin throughout the day but you don't want to remove all of the oil nor dry skin out of essential moisture."
Skin should feel soft and smooth, instead of tight and overly taut as that is the skin's way of telling you that it has been stripped of moisture

Both Dr Tan and Yamasaki concurred that skin should feel soft and smooth, instead of tight and overly taut, which is the skin's way of telling you it has been stripped of moisture.
"Your best bet is a cleanser that is designed to be tough on dirt and grime, yet gentle on the skin," said Yamasaki.
Dr Tan added: "If the skin feels squeaky or tight after cleansing, it may subsequently struggle to balance the water-oil protection barrier and overstimulate the oil glands, paradoxically leading to more clogs and breakouts." Applying serums and moisturiser immediately after washing is a good post-cleanse practice.
Taking care of your facial soap is important in preserving its longevity, as well as help prevent bacteria from compromising its efficacy. "Keep your bar soap in a cool area and in a dish that drains so that it doesn't sit in a pool of liquid," advised Dr Tan.
So what should you get? We've compiled a list of new and improved facial bars that will literally give good face.
THE BODY SHOP HIMALAYAN CHARCOAL PURIFYING FACIAL SOAP, S$12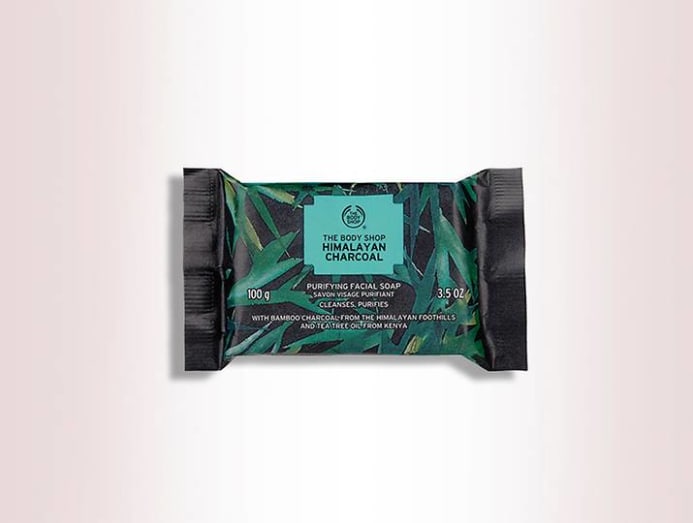 The Body Shop's "beauty botanist" Jennifer Hirsch described it as "the perfect fusion of tried-and-tested traditional remedy and contemporary skin science". The undeniable detoxifying powers of charcoal bamboo to clean without overstripping makes it the perfect first-step to skincare.
APRIL SKIN SIGNATURE SOAP, S$20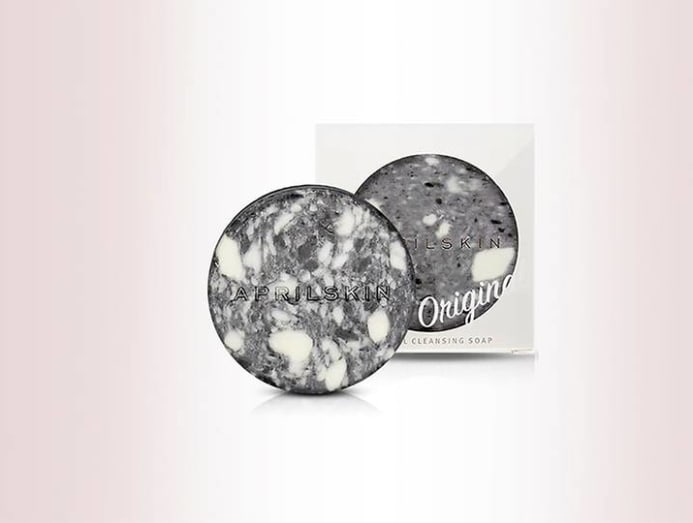 Two million of these babies have been sold. Users adore it for its natural cleansing ability – not only does it take out facial oil and environmental impurities, it can also remove makeup as well. Its skin-loving properties – thanks to a mixture of olive, sunflower, coconut, grape seed and lavender oils, shea butter, charcoal and tourmaline ingredients – ensure skin stays moist.
RE:ERTH PURIFYING BAR, S$28
The Japanese white turmeric leaf and root extract in the bar tightens pores and keeps skin firm, while its Japanese spring turmeric leaf extract gently lightens pigmentation and brightens skin tone. Its handy size makes it ideal for the jetset crowd.  
DRUNK ELEPHANT JUJU BAR, S$40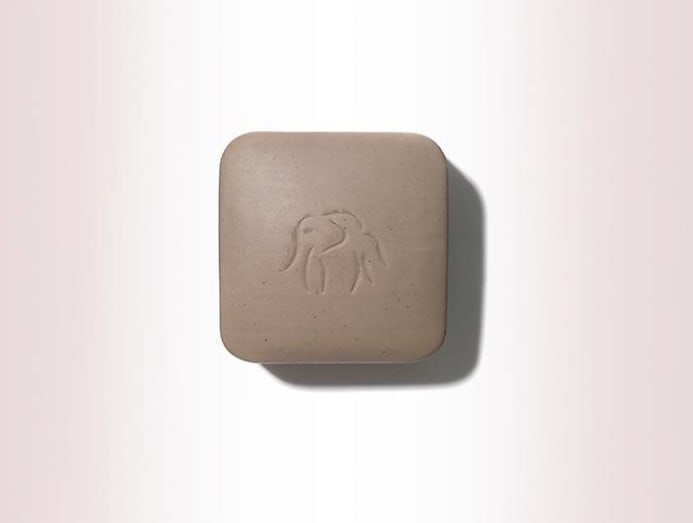 Made from thermal mud and bamboo powder, this multitasking bar removes pore-clogging impurities and unwanted oil while exfoliating dead skin at the same time. Over time, skin texture is refined and the appearance of visible pores is minimised.  
SULWHASOO HERBAL SOAP, S$55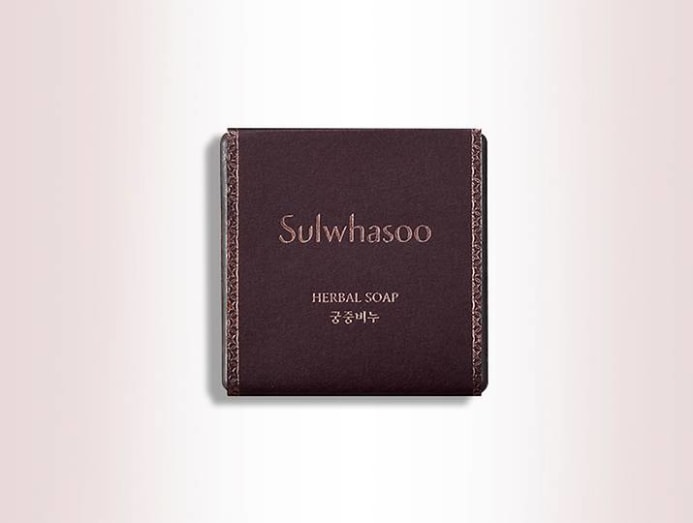 Made via an exacting 40-day matured lather process, which cleanses and controls excess sebum, the bar comprises a medicinal medley of Korean red ginseng (to delay ageing), Rehmannia (to reduce skin inflammation), Chinese peony (which has antioxidant properties) and natural camellia oil (to soothe irritated skin). The price is for two 100g bars.
CHANEL SUBLIMAGE LE SAVON DE SOIN, S$121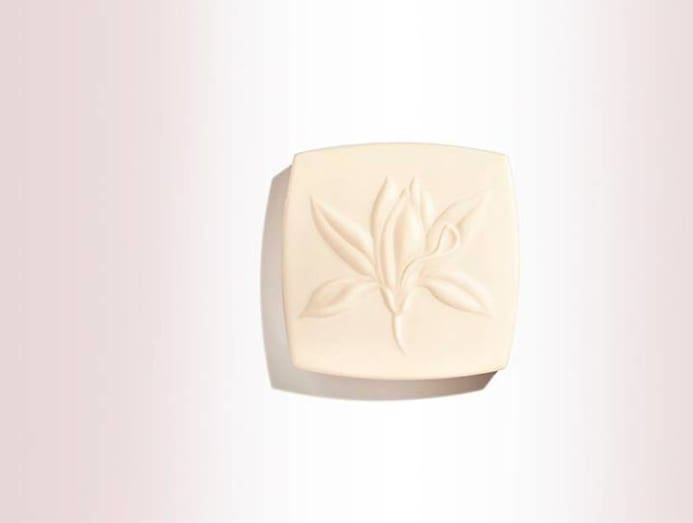 If you want to treat yourself, there's this. Tapping into the antioxidant properties of vanilla flower and the detoxifying ability of harungana extract, this gorgeous bar also has shea butter to soothe skin while it cleanses. 
It apparently also has the power to diminish pores by up to 19 per cent. It also comes with its own Chanel embossed soap dish that makes storage easy and very chic.