Guys, it's all in the shoulders: Tips on how to make your clothes fit right
You can have all the nice suits and shirts but how you pull it off depends a lot on your shoulders. Here's a breakdown on how to go from sloppy to smart.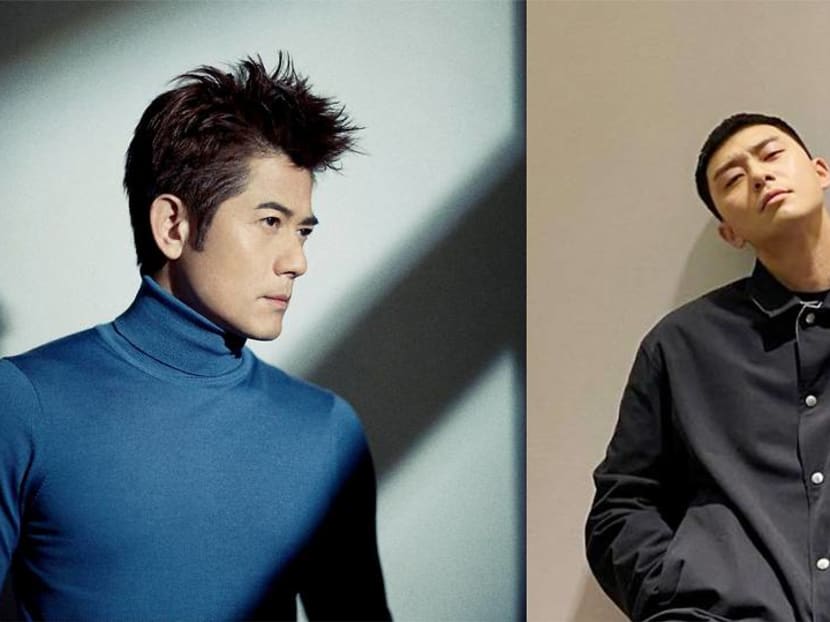 The shoulders play an important role in defining a man's figure, and can significantly affect how well a guy can carry off clothes – especially when it comes to structured items of clothing like dress shirts, jackets and coats. But, of course, the shoulder's proportions should not be considered alone, but alongside the other parts of the body as a whole.
The ideal body shape for men should be proportionately top-heavy – in other words, it looks like a trapezoid or an inverted triangle, in which the shoulders should be wider in comparison with the waist and hips. That aside, a guy's height and whether or not he has a paunch will, naturally, also affect how things look overall.
With all that said, here's why strong, angular shoulders are a great asset – they can do a lot for a guy, even if he is on the short side or carrying a little more weight than his frame allows for. They can help make up for what your figure lacks elsewhere or even conceal its flaws – within reasonable expectations, of course.
No worries, though, if yours fall short of the ideal or are making it difficult for you to find clothes that look good on you. It all boils down to knowing what will work for you, whether your shoulders are built like boulders or are on the thinner side. Arm yourself with these essential dressing tips and make them look the best they can be.

HIGH OR STRAIGHT SHOULDERS
Those who have high shoulders like Hong Kong actor Aaron Kwok typically also have a short or thick neck. If this describes you, you'll need to pay particular attention to the necklines and collars of your shirts and tops.
Besides obviously staying away from shoulder padding in your suit jackets, it will also help to address the appearance of a short neck. The first rule you'll need to follow is to avoid shirts with high collars, of course. On occasions when you must wear a tie, ensure that the knot is not too small, which can make your neck appear even thicker and shorter.
Crew-necked T-shirts are not for you as the higher neckline on them will emphasise the appearance of a short neck and high shoulders. Go for V-necks instead, as the style will visually lengthen the neck and help downplay your shoulders. The same is true for those with ramrod-straight shoulders, who will also do well to avoid tops that are striped or have prints that accentuate the lines of the shoulders.
SLOPING SHOULDERS
Padding in jackets is a great idea, as it can help level the sloping lines of your shoulders. You'll also need plenty of structure – go for thicker fabrics that provide it, as well as shirts and jackets that are well constructed. Striped (both vertical and horizontal) shirts and tops are not ideal for you as they can highlight the steep gradient of your shoulders.
Those who have a more pronounced slope in their shoulders like Korean actor Lee Dong-wook may notice that their shirts are constantly creasing or bunching up around the chest, armpit and upper-arm area. If that is the case, you may find it necessary to get your shirts made to measure in order to eliminate the problem. A customised fit will accommodate the shape of your shoulders better, which you'll find is well worth the trouble and expenditure.
BROAD OR WIDE SHOULDERS
While broad shoulders are often seen as a desirable trait in men's figures, they can sometimes be disproportionate with the rest of the body, particularly in men with small hips and a slim waist.
This obviously means that you should be avoiding shoulder padding in your jackets – if you want them to have a more structured, formal look despite the lack of shoulder pads, buy them or have them tailored in a thicker and stiffer fabric.
That said, broad-shouldered men such as Korean actor Park Seo-joon actually has the best frame for carrying off a deconstructed jacket in softer fabrics such as linen. If you're thinking of adding an outerwear piece to your casual wardrobe, you might want to consider that.
If you're very muscular, on top of being broad-shouldered, keep in mind that your shirts and tops should be loose enough to comfortably accommodate the bulk of your upper body. Going up a size could work better for you, as long as the bottom half of the shirt or top doesn't look ridiculously loose on you. For the correct T-shirt fit, check that the shoulder seams end where they should – right at the corners of the shoulders, and not anywhere further inwards towards the neck.
Give some thought to what you wear on the bottom half of the body too, as the right pants can definitely help balance out your upper proportions. Straight- or slim-cut trousers that are cut just that little bit loose are the best options for you. Stay far away from tapered pants or skinny jeans, as these will only make you look even more top-heavy. Some other clothing features that are likely to add bulk to your shoulders include horizontal stripes, large prints and large lapels on jackets.
NARROW OR SKINNY SHOULDERS
No surprise here – men with narrow or skinny shoulders must generally dress in the opposite way that broad-shouldered guys should dress. Many of the things that do not work for bulky and wide shoulders will work well for you, and these include tapered pants, skinny jeans, printed tops and jackets with shoulder pads.
Be careful of going OTT with shoulder pads though, as they can potentially overwhelm your slimmer frame. Structure is your best friend – look out for shirt or jacket fabrics that make your shoulders look more prominent and angular.
Make like Korean entertainer G-Dragon and try layering with outerwear to help add bulk to the upper half of your body. Shop around for a few jackets that you can wear often and will fit with your personal style, be they sporty, denim, casual or semi-formal.
One thing you'll need to avoid is the body-con T-shirt, which will highlight your narrow or skinny shoulders. At the same time, don't go for too large a size when it comes to your tops either, as oversized clothes will not add bulk, but instead, further diminish your frame. Your clothes should fit you perfectly.