Plus-size fashion for ladies: Style tips for a flattering figure at year-end parties
On the hunt for a dress for those year-end get-togethers? We've got some tips to make the most out of your curvy body shape.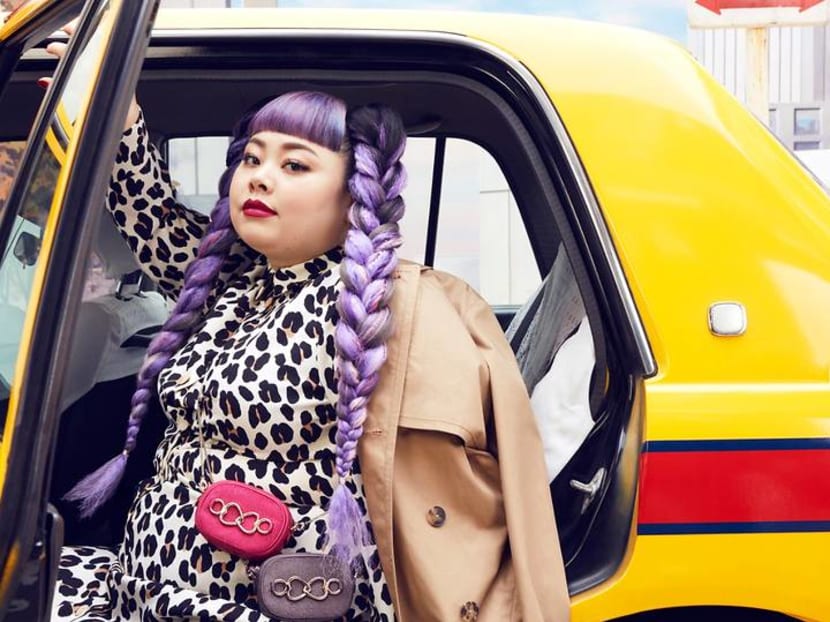 Finding a party-appropriate getup can be quite a conundrum for any woman. Sparkles and reflective material that dominate festive dressing have a tendency to pack on the pounds even for pint-sized individuals. So where does that leave curvy, full-figured ladies?
Even though the odds are unevenly stacked against the well-endowed at the onset, it isn't impossible to sift out a figure-flattering look or two – if you know what to look out for and, even more important, what to stay away from.
Here are some pointers that will help you nail down that confidence-boosting festive ensemble this year.
THE RIGHT CUT FOR YOUR SHAPE
You might have learnt by now that certain dress and skirt cuts tend to suit certain people better. For example, fit-and-flare dresses and skirts with a subtle A-line style will suit most plus-sized women. 
You may even want to try a pencil skirt that is well-fitted but not body-hugging – pick one that is not so severely tapered towards the hem as the linear silhouette will flatter curvy figures better. Stay away from pencil skirts, however, if you are pear-shaped and bottom-heavy, as they will draw attention to your problem areas.
As for jeans, straight-cut or boot-cut styles have a slimming effect, while pants in a tailored fit and structured material are your best option. High-rise bottoms may be very popular, but they're likely to suit only those with an hourglass figure and a small waist. Everyone else will fare better with a mid-rise style.
FABRIC IS KEY
Know that clingy, flimsy fabric will hug curves in all the wrong places. The fabrics that will flatter your shapeliness don't necessarily have to be thick, but you will want to stick to structured material to conceal bulges you don't want others to notice.
Want to wear a print? Make sure that your item of clothing isn't too tight-fitting, because this will cause the print to appear warped and emphasise the curvaceous parts of your body. 
Be careful with stripes, too as they can also stretch and have the same effect. The placement of the prints can determine whether they look good or bad on you too – for instance, an exaggerated bloom over E-cups will draw attention to the expanse of the bust area. And if horizontal stripes aren't kind to your expanding waistline, try diagonal stripes that elongate the silhouette.  
USE COLOURS STRATEGICALLY
Colours are a powerful tool that can dramatically enhance your figure, but can also produce a disastrous effect when used wrongly. Light or bright colours have a visually enlarging effect, while dark colours do the opposite – employ their differences to your best advantage.
If you are pear-shaped, pair light-coloured tops with dark-coloured bottoms; and if you have a larger bust as compared to your hips, do the reverse. 
If you're relatively straight from top to bottom or have an hourglass figure, a monochromatic outfit can have a slimming effect on your frame – and it doesn't necessarily have to be in black. Plum and maroon are alluring alternatives.
GO FOR THE V
This is one of the oldest tricks in the style book – a V-neck top creates the illusion of a longer neck and thus will have a visually slimming effect. Take care not to go too low with your V-neck, especially if you have a substantial chest – revealing too much up top can easily have an unflattering effect on curvaceous frames.
That's not to say that the round neckline won't work for you – it just may not be quite as slimming as the V-neck. If you have wide shoulders, avoid high-necked and boat-necked tops and dresses, as they will clearly "delineate" your neck from your torso and tend to highlight the breadth of your frame.
OVERSIZED ISN'T ALWAYS BETTER
Blousy tops and kaftan-like dresses may seem like comfy, forgiving outfits that will hide the immediate effects of a very filling festive meal, but they can add heft to curvy figures, particularly if you are on the busty end.
Skin-tight is obviously not a great way to go either, unless you don't mind "sucking in" your belly the whole time you're wearing that spandex dress. The ideal fit for you should be one that skims your frame and defines your figure without constricting it in any way.
A belt can come in very handy if you're having difficulty finding something that fits you perfectly. You can significantly change how an outfit looks on your body simply by cinching it in at the waist.