How Love, Bonito's Rachel Lim is building a fashion empire from Singapore
In the month of May, CNA Lifestyle speaks to successful working mothers who make it look all too easy. This week, the 34-year-old entrepreneur-mum reveals the story behind one of the hippest homegrown labels.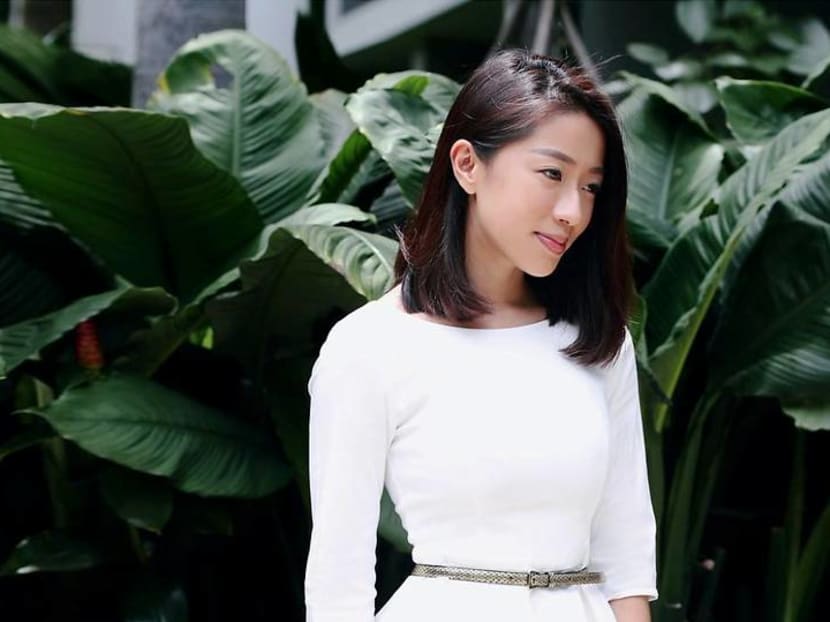 If you have ever tried on a piece of clothing by local fashion label Love, Bonito, chances are you would have noticed something interesting. 
It could be a tiny detail such as how a skirt sits on the waist and hips comfortably, or a design flourish like a low-back dress that is as flattering as it is climate appropriate.
But one thing's for sure – compared to other fast fashion labels hailing from Europe or America, their clothes just fit an Asian body that much better.
This is one of the key reasons why Love, Bonito is one of the largest omni-channel women's fashion brands in the region today, with an international e-commerce presence in the Philippines, Australia, greater China, UAE and the United States, as well as 19 retail stores including those in Malaysia and Indonesia.
Headquartered in Singapore, fashionistas have co-founder Rachel Lim to thank for bringing affordably priced yet beautiful and on trend clothing right to their doorsteps. Since the label was first founded as a blogshop called Bonito Chico in 2005 by three friends, including Lim, to earn extra pocket money, the 34-year-old dynamo has been a key driving force in the brand's evolution.
We didn't set out primarily to empower women and their confidence through style but through the years as the brand grew, I realised the difference we can make.
Even though fashion might be viewed as frivolous to some, Lim is quick to expound on the adage that clothes maketh the (wo)man. "When we dress well for ourselves, we look good and feel good. We stand a little taller, speak a little louder and shine a little brighter. That is the impact that dressing up and dressing well has on us," said Lim, who is also now juggling work with being a mother to a four-and-a-half-month-old baby.
"We didn't set out primarily to empower women and their confidence through style but through the years as the brand grew, I realised the difference we can make."
While she speaks like a true fashion and retail veteran, it was only in 2013 that she had this Eureka moment, while steering the business through one of its most challenging phases.
That year, two of the four business partners left Love, Bonito to pursue other interests.
"I had a hard time adjusting," said Lim, who had taken a big gamble in 2010.
Lim had dropped out of university to transition Love, Bonito from a blogshop that sold the friends' pre-loved clothes and flea market finds into a formal e-commerce platform where they started designing and manufacturing their own label. 
"What drove me then was having to dig deep and find out my purpose in Love, Bonito and Love, Bonito's purpose in the world," she said. She began to speak to the brand's customers who told her Love, Bonito was their go-to brand when they needed clothes for job interviews, their first day of work and work presentations.
On a day when she felt "super down", she received an email from a customer who had survived several major brain surgeries. "She said she chose to put on a piece of Love, Bonito clothing every day because it made her feel a little bit better about herself and it gave her courage to look into the mirror," Lim recalled.
These encounters gave Lim a "deep conviction" that she was on the right track and convinced her to stay the course with her vision for the brand. Central to this ethos was committing to and investing in designing and manufacturing in-house, instead of sourcing from other suppliers.
"We exist for the everyday Asian woman and we strive for her. We realised that a lot of international brands actually cater to women who have very different needs and body proportions from us. Climate is also a consideration in Southeast Asia as we have summer all year long so the choice of material is important. We also take care to choose colours that flatter the Asian woman's skin tone," said Lim.
We exist for the everyday Asian woman and we strive for her.
With a renewed drive to make a difference in as many women's lives as possible, Lim focused on growing the business. In 2017, they launched the brand's first physical store in Singapore – at the same time proving naysayers who heralded an end to brick-and-mortar retail wrong.
"We realised that new customers get won over very quickly because of the quality, fit and design for the price. So women who were traditionally more wary of buying online became a lot more confident about the brand after having interacted with us through a physical space," observed Lim.
The stores also became an additional touchpoint for the brand to understand their customers better. "With online data, we can tell what is selling and what is not doing well but it is only through the interaction and conversations we have with customers that we know why," she said.
This is a key reason why Love, Bonito has set itself apart from many other mass market brands and continues to be on a growth trajectory. Soon, Lim hinted, the brand will be looking into opportunities in North Asia.
With so much on her plate, Lim admitted that she still struggles to keep her life in balance. To stay on top of things, she tries to find pockets of time to complete tasks such as by sending emails on weekends so that they do not accumulate to a point where they are unmanageable.
In particular, she looks forward to Sundays when her parents visit to help take care of her baby.
"I am thankful I can sit by myself and have the opportunity to light an aromatherapy candle, listen to my own thoughts and pay attention to what happened during the week," said Lim.
Reflecting on the past decade, she said the hustle of being an entrepreneur, particularly in the fashion and retail industry is real. Even then, the competition for young women looking to break into the fashion and retail industry today is possibly even more intense than it used to be.
"It is a very crowded space, which is why you must know who is the audience you are catering to and find the right team to build this with you," she said. "Today more than ever, you really need to know your voice and stand out."