Six stylish timepieces for the corporate warrior
CNA Lifestyle spotlights six sporty, elegant wrist machines that take you from workplace to gym or meeting to social drinks with minimum fuss.
In watch industry slang, the term "sport-elegance" is used to describe that class of timepieces that are, well, both sporty yet elegant.
Think robust tickers, some with sporty functions like chronographs, that are versatile enough to be worn with office wear and casual weekend garb.
Considering what busy lives men lead these days – hopping from the workplace to the gym, or client meetings to after-work drinks – it's no surprise that this class of wrist machines is a popular one.
Here are six that we think perform double duty the best.
TUDOR BLACK BAY FIFTY-EIGHT
With a vintage look that's trending at the moment, Tudor's Black Bay Fifty-Eight is hands down one of this year's most coveted watches. It's already sold out at Tudor's new pop-up store in Tang Plaza. The timepiece gets its old-school cool from a circa-1958 model – hence the name – the Tudor Oyster-Prince Submariner (Ref. 7924).
What's great for corporate warriors is that the case is now a smidge smaller than the rest of its 41mm Black Bay brethren, with a 39mm diameter. Thickness has also been reduced from 14.75mm to 11.9mm, meaning a snugger fit both on the wrist and under a sleeve.
The new movement comes with a 70-hour power reserve. You can leave the watch on your dresser on a Friday evening, pick it up on a Monday morning and it'll still be running. Not that you'd necessarily want to do that, since it looks great with casual weekend garb as well.
HUBLOT CLASSIC FUSION BLUE CHRONOGRAPH KING GOLD
Strong characters are likely to be drawn to Hublot's Classic Fusion Blue Chronograph King Gold. The combination of the lustrous blue dial and the warm tone of the 18K King Gold (Hublot's proprietary gold alloy) case makes for a striking presence on the wrist.
Rose or red gold suits virtually all skin tones. Hublot's King Gold is redder than 5N red gold, thanks to its heightened copper content. And we trust the blue will pick up the colour of your shirt. Because let's be honest, your wardrobe probably consists largely of shirts in various shades of blue. The matching alligator strap adds a dressy touch.
Meanwhile the chronograph function, as well as an option for a rubber strap, lend a casual-sporty vibe, making the watch more versatile than a three-hand watch on a full-gold case and bracelet.
PANERAI LUMINOR DUE 3 DAYS AUTOMATIC ACCIAIO – 38MM (PAM00903)
There was a time when oversized watches were all the rage, but those days are behind us. Over the last four or five years, tastes have shifted towards more discreet sizes. Even Panerai, which kick-started the oversized trend in the mid-1990s, has had to concede to this paradigm shift.
This year, it released its first collection with a diameter of less than 40mm: The Luminor Due 3 Days Automatic Acciaio – 38mm. And its ample girth is not the only thing that's been shed; its profile too, is now a slim 11.2mm in height. It's a boon for those with slender wrists, as well as those who want to rock a classic Panerai look with their corporate threads, without feeling out-of-date.
The model shown here, PAM903, has a retro look with its ivory dial and blue strap (we told you vintage was trending). It also has a three-day power reserve, handy if you want to swop out your ticker for the weekend but still want it running on Monday.
AUDEMARS PIGUET ROYAL OAK CHRONOGRAPH 41MM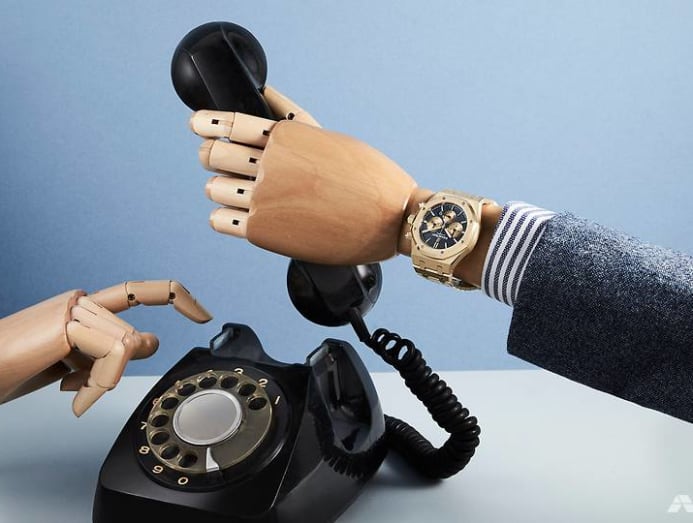 Call us old-school, but nothing says Boss quite like a solid (yellow) gold watch dangling off a French-cuffed wrist. And a top contender for the title of "Boss Watch" is the Audemars Piguet Royal Oak Chronograph 41mm.
Although the timepiece has been around for a while, Audemars Piguet gave the line a cosmetic refresh in 2017 when it turned 20. However, only stainless steel and pink gold models were made available, all with contrasting coloured chronograph sub-dials for better legibility.
This year, yellow gold was added to the lineup. Used on the case, integrated bracelet and sub-dials, it sets off the blue dial beautifully. And for OCD types who like to be perfectly coordinated, matching cufflinks are available.
PATEK PHILIPPE REF. 5740 NAUTILUS PERPETUAL CALENDAR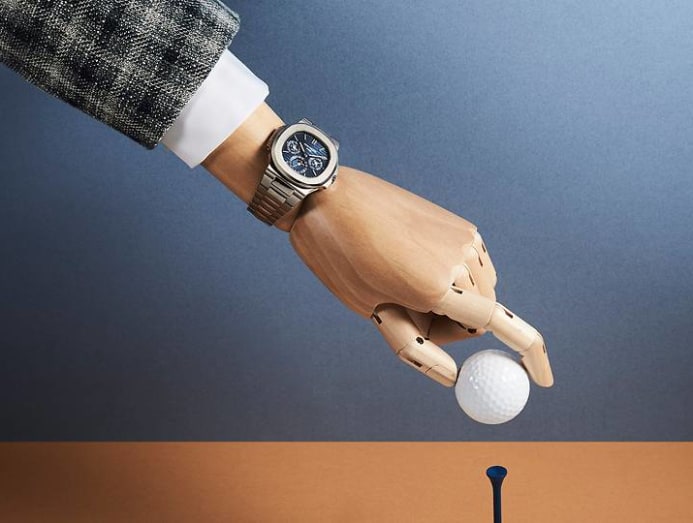 Also on this year's hot release list is the Patek Philippe Ref. 5740, a.k.a the Nautilus Perpetual Calendar. We say "hot" because it combines two Patek Philippe icons – the beloved Nautilus and the brand's renowned perpetual calendar function.
And what happens when the twain meet? Horological fireworks that comes in the form of the ultra-thin, automatic winding Calibre 240 Q movement housed under the hood. Despite the wealth of information it offers – moon phases, day, date, month, leap year and 24-hour indication – the case is a mere 8.42mm thick.
That's right, it'll fit discreetly under your sleeve and sit inconspicuously on your wrist. But those in the know will recognise it from afar, and cast admiring glances your way.
JAEGER-LECOULTRE POLARIS CHRONOGRAPH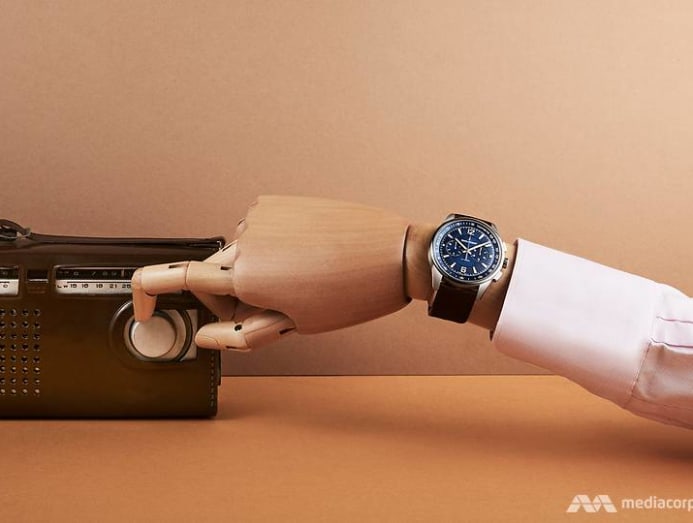 It might not look it at first, but Jaeger-LeCoultre's new Polaris Chronograph actually has a connection to the corporate world: The watch evolved from a 1968 model, the Memovox Polaris, which itself grew out of a 1950 archetype, the Memovox.
The original Memovox – or the Voice of Memory – had a mechanical alarm function designed to help businessmen remember their meetings. The new Chronograph doesn't have an alarm. Not that it matters, since you use your smartphone for that purpose anyway.
What it does have is vintage appeal (there's that word again – Vintage) and a timeless quality. A stainless steel case (relatively thin – 11.9mm), on a bracelet with a black dial, this will pair with virtually anything.
Art direction by Chern Ling, photography by Aik Chen, styling by Arthur Tan.