Gentlemen: How to pick the right jewellery for your loved one this Valentine's Day
You don't want to send mixed signals. If you want to impress her with something more than a bouquet, there's still time. Here are some of our picks.
With everyone so focused on Chinese New Year, there's that other important occasion happening on Sunday (Feb 14) some of you might have overlooked – and it won't be a pretty sight, gentlemen, if your significant other was expecting something special on Valentine's Day and you've got nothing to show for it.
A quick trip to the florist might do the trick but why settle for the expected? Level up with a piece of jewellery that lets her know exactly where she stands in your life. Hint: The correct answer is right smack in the middle of your heart. 
And for the lot of you hoping to change your status from single to attached, there's never a better time to make your move. Play your cards right using the various symbols of love and admiration to hint at you want to say. Here's a list that covers most bases.
And if you happen to be reading this, ladies, now could be the time to give your boyfriend or husband a subtle nudge.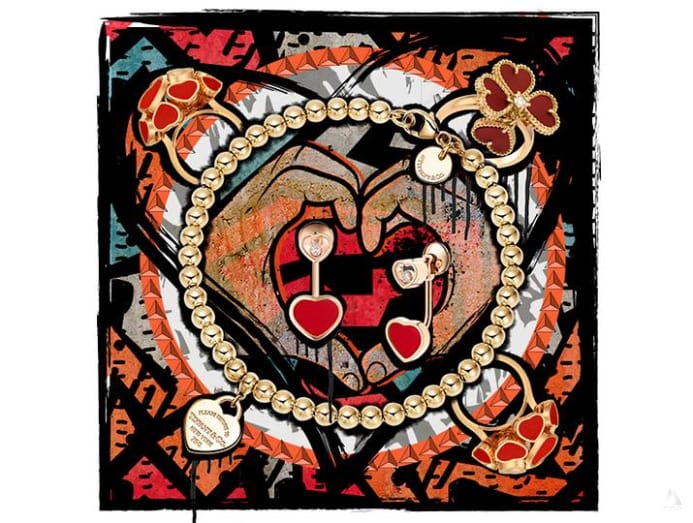 She thought the heart-shaped emoji you sent via text was a joke? Then you won't want to lose any time in chasing that with something more, ahem, heartfelt. Do it the old fashion way and gift her the time-honoured symbol of love in the form of a piece of jewellery. There's no mistaking this message – you love her, you tell her.
But a generic heart won't do. You'll want to score brownie points for personalising your message. Exhibit your hot-blooded passion with a red-coloured heart. Or fill the heart accoutrement with twinkling, dancing diamonds.
X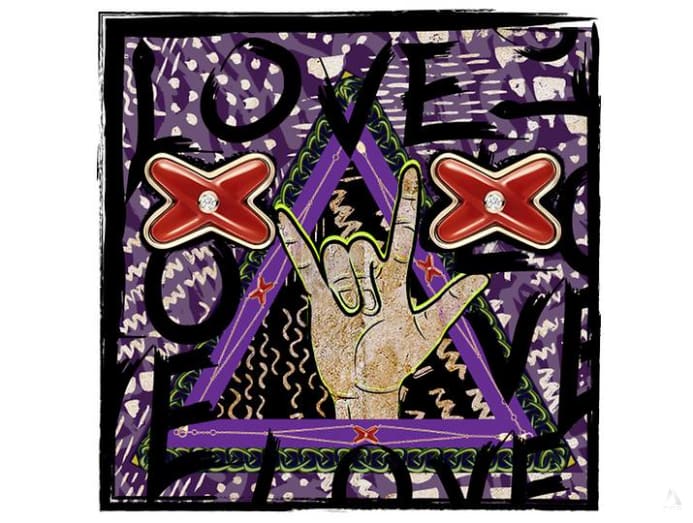 If you're one who enjoys the chase, then this X marks the starting line. One half of XO (which stands for hearts and kisses), this informal symbol of adoration is just cheeky enough to stoke the flames of love without giving the game away completely. But it'll start her thinking for sure. Let the courting season begin. 
LOVE
Having difficulties transitioning from the friends to more-than-friends zone? Then you need to state your case. But don't just blurt it out. You'll want to do it in style. Try this graffiti-styled option that has the writing on the wall. Keep your eye on her reaction – if she slips it on without hesitation, you know that's a definite "yes".
HEART AND ARROW
Been dating for a while but still can't bring yourself to say the L word to her? How about calling upon Cupid to do the work? This heart and arrow symbol speaks the universal language of love. You won't have to say a word but she'll know exactly how you feel. Get ready the tissue to wipe her tears of joy.
FLOWERS
Consider offering your significant other eternal blooms. The subliminal message here is your undying devotion. These flowers will never wilt, just like your endless tenderness. 
Speaking the correct language of flowers will infinitely up your chances. A single bloom suggests that she is the only one or love at first sight. Two blooms stand for mutual affection. Three blooms stand for "I love you". Six blooms stand for "I want to be yours". Nine is indicative of eternal love while 10 tells her that she is perfect.