Sell your Rolex Daytona and you could make almost double what you paid
With the potential to make a handsome profit, collectors are starting to see vintage watches as less a hobby than a financial investment.
Collecting vintage watches used to be a leisurely pursuit. A dedicated hobbyist ­– say, your dad, uncle or granddad – might have spent an entire Sunday poking around second-hand dealers or flea markets, only to return home for dinner to regale the family with tales from that afternoon's hunt.
When Shawn Tan first started Heirloom Gallery in 2000, for example, his customers were mostly enthusiasts. "[These were collectors] who collected watches as a passion… and regarded it as a form of art collection and appreciation," he told CNA Lifestyle.
These days, however, vintage watches are big business. Over the last five years, a new group of more discerning collectors have surfaced, what Tan refers to as "serious collectors, astute investors and prolific dealers all-in-one". They are younger, web- and social media-savvy and, crucially, bigger spenders.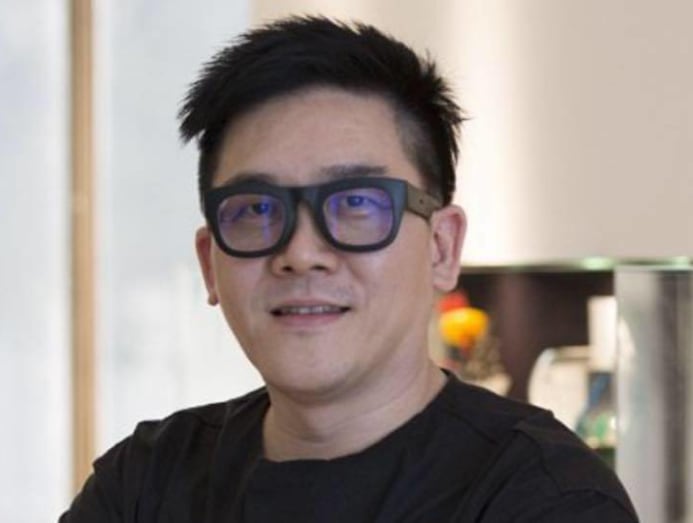 "From the average spending of a few thousand dollars on a single purchase in the past, we are now seeing… spending in the tens of thousands and more on a watch, as most informed collectors would regard their spending as an educated purchase, an informed investment with a potential for value appreciation," shared Tan.
And then there are the astronomical figures realised at auctions, which have made even those outside the watch-collecting community sit up and take notice. How could they not, when a timepiece sells for almost US$18 million (S$25 million)? That record-breaking sum was achieved in Oct 2017 by the Rolex "Paul Newman" Daytona Reference 6239.
At US$17.8 million, it was – and still is – the most expensive wristwatch ever sold. And although such stellar performances are the exception rather than the norm, it raised awareness of the potential of vintage watches to outperform other forms of investments.
"These auction results have been instrumental in setting the scene for vintage watches, reinforcing consumers' confidence and sending the whole world chasing after the staggeringly rare and historic pieces available," added Tan.
From the average spending of a few thousand dollars on a single purchase in the past, we are now seeing… spending in the tens of thousands and more on a watch.
"The sale of the 'Paul Newman' Daytona… was like a high tide that raised all the boats," explained Scott La Du, Gemmologist at Betteridge, an American jeweller that showcased at the JeweLuxe fair in Oct. "It single-handedly made that type of dial – the Panda dial – very important. Now, watches in that genre are commanding top dollar across the board. We find steel Daytonas with Panda dials fetching anywhere from US$125,000 to US$800,000."
As Alexandre Bigler, a consultant at Christie's Hong Kong Watch Department, put it: "Today, having money in the bank doesn't get you anything. On the contrary, it might cost you. There's a lot of cash in the market, and [people] don't want to store it. They'd rather put it in something they can enjoy."
And that something is vintage watches. "Vintage watches are 'safe'," added Bigler. "If you're a newcomer on the stock market, what do you do? You buy what's safe. You go for the blue chips. They perform well, and at least you're not going to get burned."
SURGING GLOBAL DEMAND
While it's difficult to gauge the entirety of the market, Bigler estimates its value – at least in the auction realm – at around US$350 million. Jonathan Tee, founder of local vintage watch specialist Passions Watch, puts the figure at somewhere between US$200 million to US$500 million.
"We'll never know [the total value] because many transactions are unaccounted for," said Tee. "In recent years, a lot of collectors, some dealers and privateers have moved to trade on social media, such as Facebook, Carousell and Instagram."
Regardless of how large the market is, there's no doubt that the demand for vintage watches is huge and growing. So much so that homegrown, public-listed pawnshop Maxi-Cash held its inaugural "pre-loved timepiece festival", Faces of Time, in September.
"We noticed that every time people come in to trade watches, or when there are unredeemed [watches] – which means they've been pledged but not redeemed – they get snapped up almost immediately when we put it in the store. That shows that there's a very strong demand for pre-owned watches," offered Maxi-Cash CEO Ng Leok Cheng.
Another reason for the demand: The scarcity of watches on the primary market. In other words, when consumers can't get their desired watches first-hand. This is due to two factors: Manufacturers deliberately restricting the supply to drive up demand, and the long waiting list for popular models.
Today, having money in the bank doesn't get you anything. On the contrary, it might cost you.
"Some watches have five- or eight-year waiting lists," said Ng, naming models like the Rolex GMT-Master II, affectionately known as "Pepsi" and "Batman" depending on the colour of their bezels (red and blue or black and blue). "A lot of customers are not willing to wait. They have the cash, and they want to wear it now."
Their fervour comes at a price.
"The hottest model right now is a steel Daytona with black bezel. The pre-owned asking price is almost S$30,000. We just sold one for S$26,000. At an authorised dealer, they're only asking S$16,000 to S$18,000," said Ng. The recommended retail price (RRP) listed on rolex.com is S$16,600.
Halfway around the world, Rolex is also a top performer. On the models that receive the most attention besides the Daytona, Betteridge's La Du offered: "Anything in the Professional Series, which includes the GMT-Master, Submariner, Explorer and Yacht-Master, is very much in demand. As Rolex has reduced the availability of those watches, it's created an upward inertia. Everybody wants to buy them."
"Patek Philippes and Audemars Piguets are also hot," Ng added. "[Audemars Piguet] Royal Oak Offshores are going up [in price] like crazy. We also get a lot of enquiries for the [Patek Philippe Nautilus] References 5711 and 5712. The waitlist is maybe two to three years."
La Du had a similar story. "I just had a client who came back from Patek Philippe's Place Vendome store in Paris, and the first thing the sales assistant had told him was, 'Do you have 10 years to wait?' He was really shocked."
Tom Chng, founder of the Singapore Watch Club, noted that the tables have turned. "Traditionally, you'd buy the Nautiluses and Aquanauts to build towards a higher-end complication [model]. But now, you'd need to buy a Perpetual Calendar to get on the list to buy a Nautilus! That's ridiculous. Things have completely flipped around."
WILL THE BUBBLE BURST?
With the potential to make a handsome profit – in some cases, doubling the principal with models like the Rolex Daytona or the Patek Philippe Nautilus – it's no surprise that enthusiasts are increasingly seeing vintage watches as less of a hobby than a form of financial investment. Some have turned to reselling to make a quick buck.
"Many collectors are now flippers, buying watches as an asset and selling in an instant following trends and prices," observed Tee.
With speculative behaviour rife, is a bubble imminent? And, perhaps more importantly, will the bubble burst?
Many collectors are now flippers, buying watches as an asset and selling in an instant following trends and prices.
Chng believes so. "I definitely think that this is what we're looking at. The [Nautilus] Reference 5711 is a very nice watch. But when you compare it with other watches at similar price points, you'll wonder why you're paying S$70,000 for a steel sports watch that's not exactly rare or discontinued."
The watch's RRP is S$39,300. "It's just a matter of time before people start to question this [logic]," Chng added. "[For S$70,000], you could buy a complication model from a brand with a similar heritage. Maybe not as hot, but in the same league. When people start realising that, the market will start to normalise."
While waiting for the fever to die down, Chng believes it's a good time to pick up pieces that have been overlooked by other collectors, such as the Audemars Piguet Star Wheel, a rare model from the 90s that he bought in Hong Kong recently.
Ultimately, Tee believes that acquiring vintage watches should remain a hobby, because "Once you treat it like an investment, you lose the soul of collecting… There is little true love and as a result, brands rise and fall like seasons change… Once you want to treat [vintage watch collecting] like a portfolio, then you'll have to get your charts out and start a plan with a fund," he said.