Celebrate Asia: When tourism hits Asia's secret surf spot in the Philippines
In our series on unique people, places and food in the region, CNA Lifestyle went Siargao in the Philippines, one of the surf world's best-kept secrets – before the tourists came.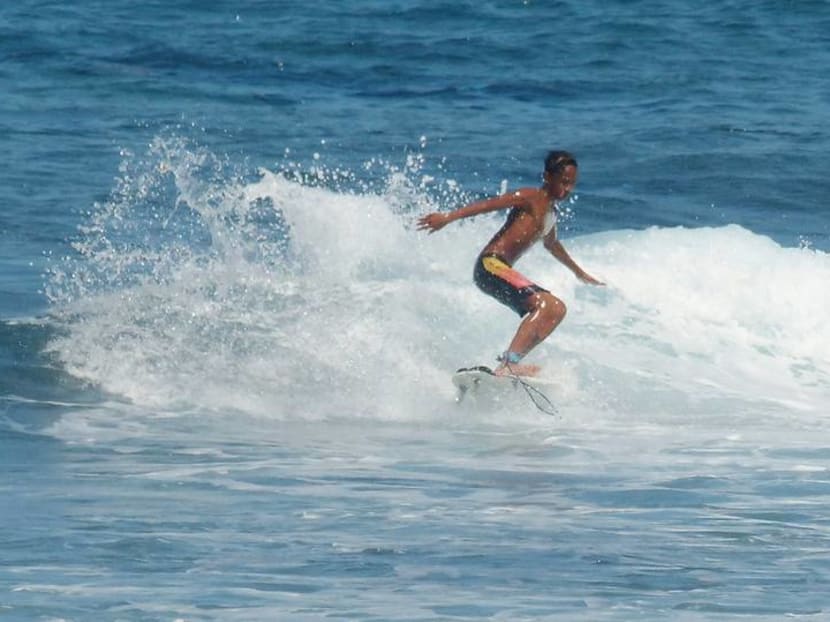 It was my third time in Siargao – and my first trip back since 2017. In those two years, a lot had changed on the island and I could barely recognise the place.
I was at Harana, a resort-restaurant owned by my friend Ian, where no slippers were allowed inside, low lanterns hung from the steep roof and bean bags were strewn across the floor.
"It's so different now, huh?" he remarked.  "It's my fault," I joked, with nervous laughter.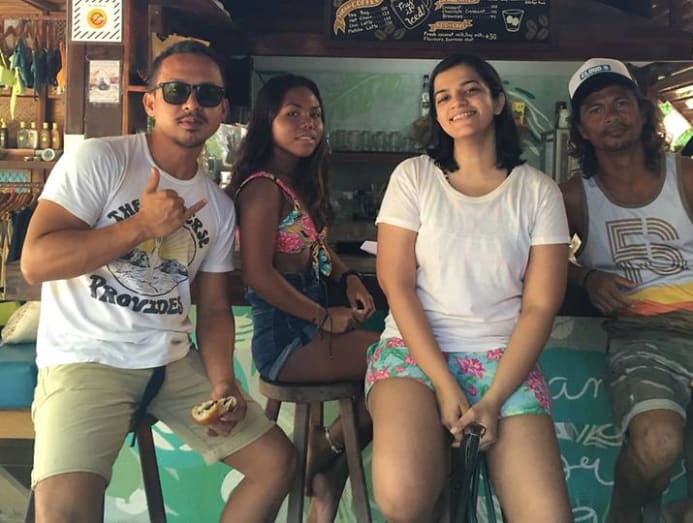 But I did feel a little guilty. A couple of years ago, I had written a Filipino movie set in Siargao (called Siargao) and it was released right at the cusp of the island's tourist boom. City folk flocked here, locals welcomed them, but not everyone was happy at the changes. To me, it felt there were two versions of Siargao – the one before and after the movie. I was back to see if there was still some of the old Siargao left.
BEST ISLAND IN ASIA
With direct flights from Manila and Cebu, this once obscure teardrop-shaped island in the southeast part of the Philippines has recently opened its doors to more than just backpackers. Its no-filter Instagram-worthy backdrops have made it a photogenic pitstop for the wanderlust traveler.

In 2018, Siargao was voted "Best Island in Asia" by Conde Nast Traveler, and by CNN Go as one of the world's best surf spots. With year-round waves and warm waters, it is a surfer's haven; the famous Cloud 9 beach is known for its perfect barrels and powerful righthanders.
And even for non-surfers, there are lots to do. There are day tours to the nearby Naked, Dako, and Guyam Islands, where you can bask in the sun while sipping rum and eating grilled food on banana leaves. Sugba Lagoon offers a boat ride through mangroves as well as some paddling and snorkeling, where one can catch sight of stingless jellyfish. Set aside a bit more time and you can venture further off to Bucas Grande Island to explore limestone caves and more mangrove forests.
Plus, there's always something happening every night: Open mics, after-parties at the local disco, and espresso martini happy hours. Just ask a tricycle driver what's happening, because they always know where the crowd is.
MEETING PEOPLE IS EASY
When I first visited Siargao to do some film research back in 2016, I was worried. I had never surfed, I couldn't swim in deep water, and the idea of hanging out with strangers on day tours made this introvert very anxious.
But it turned out well. At Sugba Lagoon, our tour guide took me on a private paddle tour and brought me to an area supposedly off-limits to the public – where I was able to cup a couple of jellyfish in my hand. Boatmen protected my group from the crashing waves. In the many times I found myself eating alone at a restaurant or drinking afternoon beers, I'd always leave with a couple of new friends: "See you at the party tonight."
Turns out, it was easy to meet people in Siargao – football players, dentists, chefs, advertising professionals, and software developers. But careers and home turfs often did not matter. What mattered, for me at least, were stories – and I found many on the island.

THE STORY OF MAD MAX
Perhaps the most ubiquitous of all is how Siargao was introduced as a surfer's paradise. One involved a man locals hazily remember as Max Walker, who arrived in the 1980s looking for "the perfect wave". Known for being eccentric, "Mad Max" started the first surf camp on the island and stayed a few months in a hut near what's now Cloud 9 – where he ended up fasting for 44 days until he died on his 43rd birthday.

That wasn't the most interesting part – it was when people later discovered he was actually an infamous drug dealer named Mike Boyum, who was hiding from a Hawaiian mob.
His "discovery" of Siargao would make a mark in the global surfing community, and in the early 90s, surf photographer John Callahan featured the island on the cover of a magazine and gave Cloud 9 its name. Some claim that it's because "9" is the shape of the perfect barrel; others say the chocolate was Callahan's favorite surf snack; a more simple explanation is that surfing the perfect wave feels like being on cloud nine.
Cloud 9, along with its neighbor Tuason Point and Cemetery (which features lefthand breaks) are for the more seasoned surfers, but more forgivable waves for beginners and intermediates can be found in Quiksilver and Daku.
First-timers can try Jacking Horse for basic surf lessons with a licensed instructor. I still remember my first time; how I stumbled through rocks and reefs until I could hoist myself up on the board. As waves erupted, I found myself engulfed in seafoam, but after many more attempts, I was able to stand up. I now have bragging rights of being able to stand on a one-foot wave – for five seconds.
WALKING ON CLOUD 9
Of course, that was nothing compared to what regularly happens at Cloud 9 itself, where the National Surfing Cup was taking place.
The path towards the beach is as touristy as Siargao gets right now: A local telco with a kiosk promoting recycling and offering free karaoke; rows of tiny souvenir shops with vendors selling bracelets and pendants; and local surfers offering lessons (go through one of the surf schools instead, where you can find licensed instructors).
At the heart of Cloud 9 beach is its famous boardwalk, originally created for surfers to walk to the famous surf break and for the curious to get a view over at the three-storey view deck at the end.
Surrounded by surfers, surf enthusiasts, and families of the athletes, I could faintly catch the sight of the competitors wearing bright red, white, yellow, and blue rashguards as they approached the waves.
It's hard to view surfing – an easygoing, placid, and meditative activity – as a competition. But it is, with strategies that depend on their position in the water and the arrival of waves – if there are any, that is.

"You can't catch a score if there's no wave!" the announcer quipped, as the competitors returned to the lineup.
CHANGES ON THE ISLAND
If there's anyone who knows Siargao like the back of his surfboard, it's champion surfer Manuel Melindo. Known casually as Wilmar, he was born and raised in Siargao and has witnessed the place transform over decades.
Unlike other purists – often adventure-seekers who are adamant about keeping it a secret –  Wilmar accepts the reality of tourism on the island and instead, focuses on wider problems like climate change, typhoons, and The Big One, meaning earthquakes.
He has witnessed massive typhoons hitting the island in the 80s and is worried that the growing population and number of establishments may not be equipped to handle a catastrophe. After all, a proper hospital has yet to be built on the island.
But there have been improvements, at least in terms of eco-tourism. Taking its cue from the mistakes of Boracay Island, which was shut down in 2018 for rehabilitation, locals and business owners very early on began various programmes to advocate proper waste management, road and water safety precautions, and sustainability measures. 
In many establishments, one would find water containers in lieu of water bottles, and pathways have bins for plastic bottles and recyclables. Volunteer beach cleanups are held every weekend, and local kids are taught proper recycling and upcycling. Surfers don colored sunscreen on their faces, which I later learn to be mineral-based and safe for the reefs.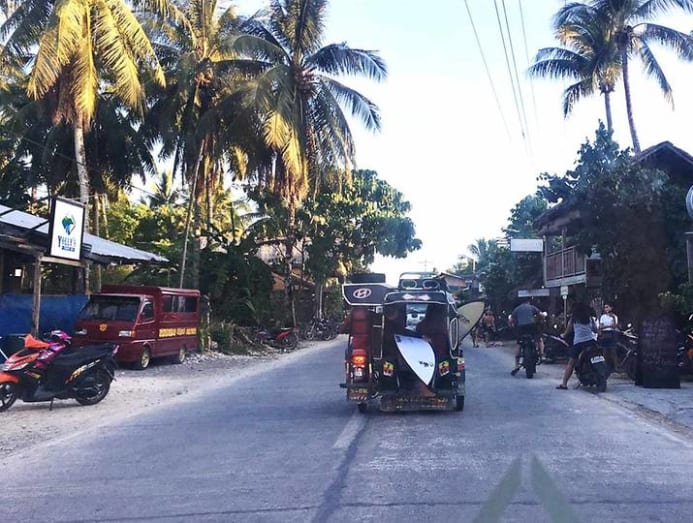 DID YOU HAVE FUN?
While I feel proud about doing my part to introduce Siargao to a wider audience, I now understand why skeptics were being protective about this island paradise – especially after hearing Wilmar and my other friends talk about how it was a quiet, rural surfer town 20 and even 10 years ago.
But part of a surfer's mentality is anticipating oncoming waves and finding a balance. "Nostalgia is the real enemy here," one of my other friends, Inigo, remarked. And as every traveler on this island seems to do, one either stays as long as they can or pass through, taking memories with them. The waves of tourists do seem like the tides that come in and out.
I recalled one conversation I had after my very first surf session a couple of years ago. I was asked how it went and I paused, before realising what it was all about.
"Did you have fun?" I nodded. "Then it went well," came the answer. Life didn't need to be any simpler than that.
To find out more about Celebrate Asia, visit www.cna.asia/celebrate-asia.