Lady Gaga's chronic pain, HyunA's fainting spells: What we can learn from celebrities' lesser known health issues
Heard of haemophilia or fibromyalgia? Here's a look at some famous people and the health issues they grapple with.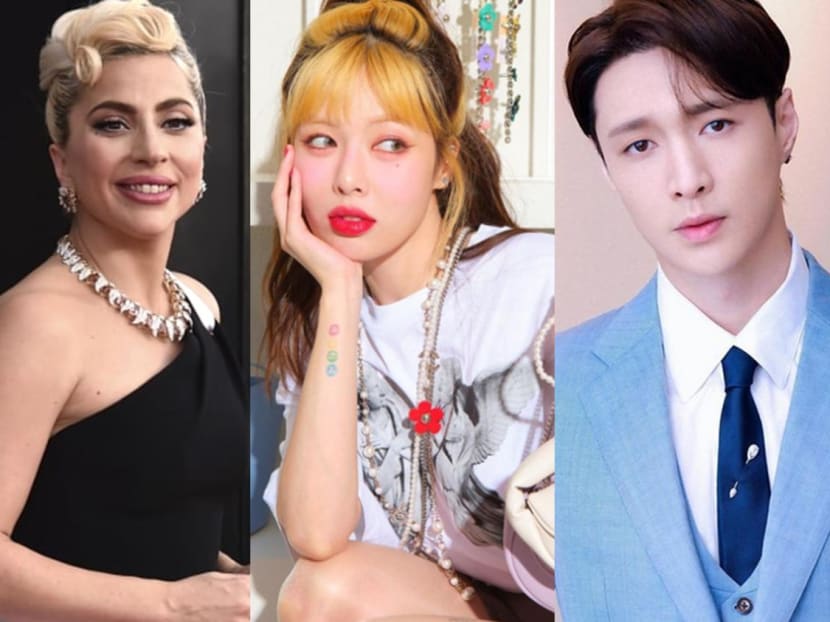 If Blackpink's Jennie says she gets her enviable figure from pilates (see her Instagram post below), you might be a little more curious about the fitness studio that you pass by on your way to work. And since Beyonce credited her fierce, post-twins bod in 2018 to a 22-day vegan diet, the image of the superstar performing at Coachella might still be on your shopping list when you're at FairPrice picking up groceries.
You don't have to look further than your very own smart phone or tablet to know the immense influence celebrities hold over us. Chances are, you're already following a couple of famous people on social media, or regularly checking in on their podcasts or livestreams.
Suffice it to say, celebrities can exert a tremendous amount of influence on "the knowledge we retain, the attitudes we adopt and the decisions we make, including those that affect our health", according to this study. Take, for instance, former NBA basketball player Earvin "Magic" Johnson's HIV-positive announcement in 1991. It altered the narrative that the infection was only limited to drug users and homosexuals.
When actress Angelina Jolie wrote about her elective double mastectomy in The New York Times in 2013, the number of screenings for the BRCA1 gene increased months later. Singer Selena Gomez's ongoing journey to better health highlights what it means to live with lupus – and what the autoimmune disease is, in the first place, including her kidney transplant.
On the flip side, the health information that celebrities dispense has also been criticised for being biased or could lead to irrational behaviour. Beyonce, for example, was called out by experts for advocating a restrictive diet, while Jolie's op-ed led some women, who weren't suitable candidates, to seek double mastectomies.
One thing, though, is that lesser-known chronic illnesses (heard of ankylosing spondylitis?), which are long-term medical conditions that require treatment over long periods of time, often years, get discussed and demystified. And in doing so, it lessens the stigma and provides the support to those who are also in the same boat. In that spirit, here's a look at some famous people and the health issues they grapple with.
MARTINE CAJUCOM-HO, 38, INFLUENCER
Diagnosis: Ramsay Hunt syndrome
Like Justin Bieber, the Filipino "it" girl was also diagnosed with Ramsay Hunt syndrome – two years before the Canadian singer. What made it worse for the mother of one was that the symptoms showed up on the morning before the planned caesarean section of her daughter Penelope.
"The morning before my planned Caesarian (sic) birth to Penelope, I woke up with the left side completely paralyzed. I was brushing my teeth and noticed the water just spilling out and that I was unable to blink. I thought I might be having a stroke actually," the co-founder of eyewear brand Sunnies Studios posted on Instagram Story. "I was rushed to the doctor and was then diagnosed with Ramsay Hunt Syndrome (aka shingles/adult chicken pox)."
Cajucom-Ho shared that she was part of the "unlucky bunch with more severe nerve damage" and that she would "never have the same motor function" of her face again. Despite seeing many western and eastern doctors, specialists and physical therapists, "I have been told to expect that I will never be able to smile the same again or have the same facial mobility".
But the creative director isn't about to let her inability to smile get in her way of returning to her life: "It's been a weird and reflective journey rebuilding my confidence and feeling comfortable looking at myself in the mirror and even being on camera again but I'm working towards that every day."
HYUNA, 30, SINGER
Diagnosis: Vasovagal syncope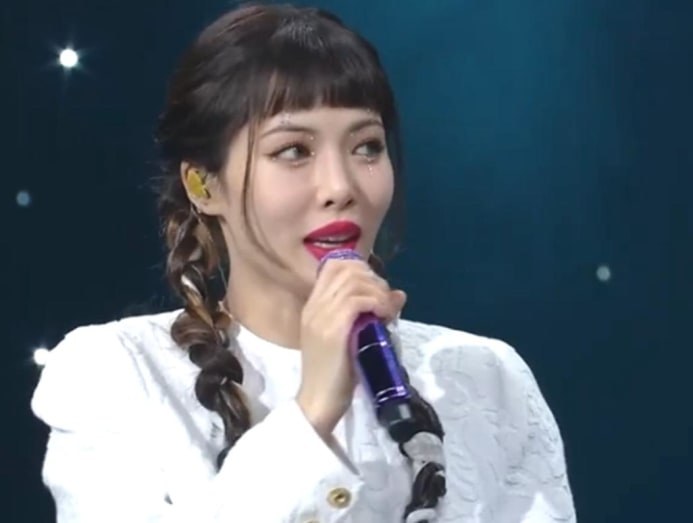 Fans of the K-pop singer already knew that something was wrong when HyunA aka Kim Hyun-ah postponed the release of her single Good Girl as well as her full studio album in August 2020. A year before, the I'm Not Cool singer had taken to Instagram to talk about her health situation that is vasovagal syncope.
Vasovagal syncope occurs when the part of your nervous system that regulates heart rate and blood pressure malfunctions in response to a trigger, according to Mayo Clinic. These triggers can be as innocuous as the sight of blood, extreme emotional distress, standing for long periods of time, heat and even straining during a bowel movement. Although there isn't a treatment for vasovagal syncope and it is harmless, the falling could result in injuries.
HyunA, who has been receiving treatment for depression and panic disorder since 2016, thought the fainting episodes were "a symptom of my panic disorder too and ignored it". She'd also kept her medical conditions under wraps for fear that her career would end if the public knew. "I wanted to be on stage but I was worried that if I kept falling, if people knew that I'm sick, then maybe they wouldn't want to have me perform," she wrote on Instagram.
The decision to come clean about her health (perhaps buoyed by the deaths of fellow K-pop stars Sulli and Goo Hara) was met with empathy and support from her fans. On the South Korean talk show Yoo Hee-yeol's Sketchbook a year after disclosing her situation on social media, HyunA shared that "many people cheered me on". "There were many people who empathised with me and shared that they felt the same way as I did."
LAY ZHANG, 30, SINGER-RAPPER
Diagnosis: Haemophilia
The EXO member is said to have haemophilia, which is an inherited bleeding disorder. It occurs when the blood lacks a clotting factor (either Factor VIII in Haemophilia A or Factor IX in Haemophilia B) and is a lifelong condition that affects more males than females. According to the US Centers for Disease Control and Prevention (CDC), haemophilia occurs in about one of every 5,000 male births.
The gender bias has to do with the chromosomes. The blood disorder is caused by the haemophilia gene found on the X chromosome, which both sexes carry. More specifically, males only have one copy of the X chromosome (XY), whereas females have two copies (XX).
Here's where the number of X chromosome matters: A male only has to inherit an affected X chromosome to develop haemophilia, while a female has to inherit two copies; if she only has one affected X chromosome, she'll be a carrier and can pass on the affected X chromosome but will not develop haemophilia herself.
The Chinese singer-rapper has not confirmed that he does indeed have haemophilia, although fans have surfaced pictures and videos of him bleeding on stage. Losing large amounts of blood is, of course, not a good thing following external injuries or surgery – least of all, internal bleeding, which can occur in the joints (chronic joint disease and pain) and in the head and brain (seizures, paralysis and even death).
That's not all the trouble for those with haemophilia. According to the CDC, patients who are treated with factor concentrates to help control bleeding episodes, often develop an antibody known as an inhibitor. Over time, the body mistakes the factor for a foreign substance and tries to destroy it with an inhibitor, rendering the treatment ineffective.
For this reason, patients receiving factor treatments are required to be tested yearly for inhibitors. Various inhibitor treatments are available and the right one can be prescribed by the specialist.
LADY GAGA, 36, SINGER-SONGWRITER
Diagnosis: Fibromyalgia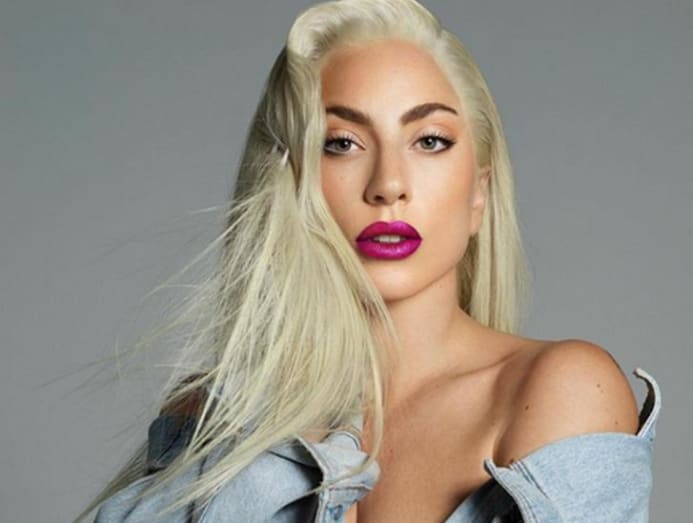 If you've watched the Netflix documentary, Five Foot Two, you'd have caught Lady Gaga aka Stefani Germanotta struggling with pain caused by fibromyalgia in several scenes – all of which, she said, stemmed from her broken hip in 2013.
In one segment, where she is getting massaged, the Born This Way singer said that if she got depressed, her body would go into a full-body spasm. The singer was also shown crying with pain on the couch just as she was about to perform for Tony Bennett's birthday. 
While rehearsing for the Super Bowl 51 halftime show, she had to pause and scream into a pillow as someone works on her hip. In a doctor's office, Gaga admitted: "I have chased this pain for five years". (The documentary debuted in 2017, so it has been 10 years to date.)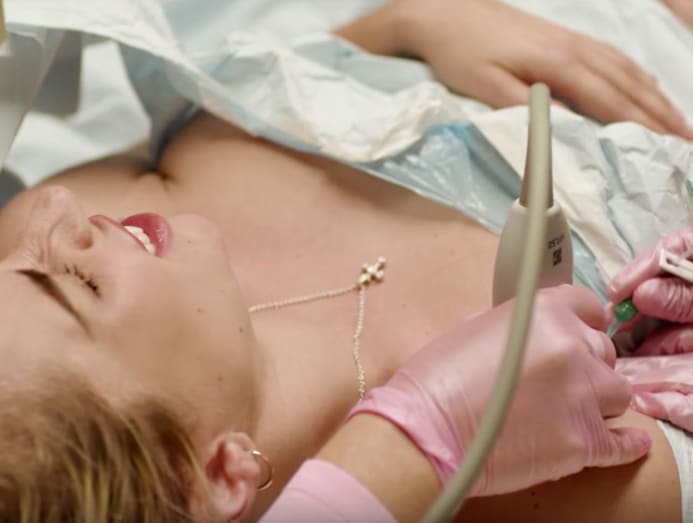 Fibromyalgia is often associated with muscular pain, joint stiffness and fatigue as well as anxiety and depression, according to HealthXChange. The causes of fibromyalgia are unclear but the symptoms can be triggered by emotional or physical stress as seen in Gaga's case.
As debilitating as the syndrome is, fibromyalgia is somewhat controversial as 87 per cent of rheumatologists in Southeast Asia believe that it is a mixture of medical and psychological illness; 9 per cent think fibromyalgia is primarily a psychological illness.
"Fibromyalgia is also often misunderstood by the people around the patient," said Dr Tan Kian Hian, the director of the Pain Management Centre and a senior consultant at Singapore General Hospital's Department of Anaesthesiology, on HealthXChange. "In fact, family, friends and colleagues may not believe that the patient is actually sick." But sufferers would be glad to know that "fibromyalgia is increasingly being recognised as a medical condition", said Dr Tan.
Still, that doesn't make diagnosis easy as the symptoms vary widely from patient to patient. "Many medical conditions, like low thyroid hormone levels, muscle diseases and cancer, can also cause pain in different parts of the body," said Dr Tan.
Treatment is another challenge – there is no medicine specifically for fibromyalgia. Painkillers and antidepressants may be prescribed, and lifestyle changes such as adopting moderate exercise, healthy eating and stress management may further help patients to cope. Some sufferers may also opt for alternative therapies such as acupuncture and massage.
DAN REYNOLDS, 35, SINGER
Diagnosis: Ankylosing spondylitis
Imagine Dragons may be known for hits such as Believer and Thunder but not so when it comes to health matters. So when frontman Dan Reynolds picked up the microphone in England's Leeds Arena in 2015, fans weren't expecting what he said next.
"I have something called ankylosing spondylitis (AS). It's an autoimmune disease. I've never spoken about it because, to be frank with you, I've been embarrassed. And tonight, I'm gonna share it because there's probably other people out there who suffer from it, too," said Reynolds.
In an interview with Healthline, the lead singer said: "I was diagnosed with AS in my early 20s, so I've been dealing with [it] quite a while. It's been a frustrating process and also educating for me, I guess. Not a lot of people know about it. It's super hard to pronounce. It's such a hidden disease that hasn't been in the mainstream".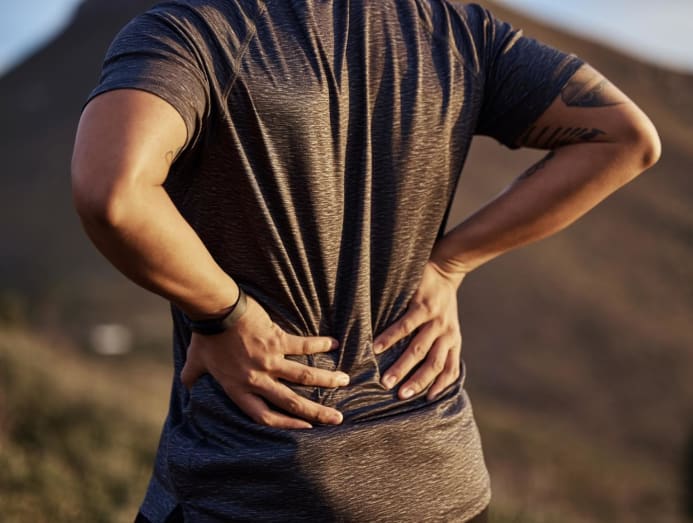 The initial signs surfaced when Reynolds was hiking along a canyon in Los Angeles; he'd felt a deep, stabbing pain in his thigh joints and hips. "It made no sense. I had no point of injury," he told Healthline. "Over the next week, it got worse and worse. At nighttime it was bad. Then, in the morning, I would have bad morning stiffness for hours, to the extent where I wouldn't want to get out of bed."
A year later, the doctors still had no answer for him – until a rheumatologist finally diagnosed him with AS. He was 24 then.
AS is an arthritic condition that affects the joints of the spine and causes inflammation, severe pain and stiffness in the back, according to the National Arthritis Foundation (NAF) in Singapore. As it progresses, the inflamed spinal joints may fuse together and lock the spine in a bent position. Sometimes, other joints such as the hips and knees may also be affected.
According to the NAF, the first signs of AS are pain and stiffness in the lower back, especially in the morning when getting out of bed. "This is quite different from back strain which is better after rest. As the condition progresses, the pain can affect the entire spine and last the whole day," noted the website.
The cause of AS is still unknown, highlighted the NAF, although there is a strong link to the HLA-B27 gene. "Generally, AS affects one in 1,000 people, mainly young people from the ages of 15 to 35. Men are 10 times more prone to develop the condition than women."
Like fibromyalgia, there is no treatment for AS. Medication to manage the pain and inflammation is usually used. Good posture, physiotherapy and swimming are also recommended to help reduce the stiffness and strengthen the back.