Fat freezing and Linda Evangelista's rare condition: How it all went wrong for the supermodel
How common is the condition in patients who have undergone the same non-invasive procedure in Singapore?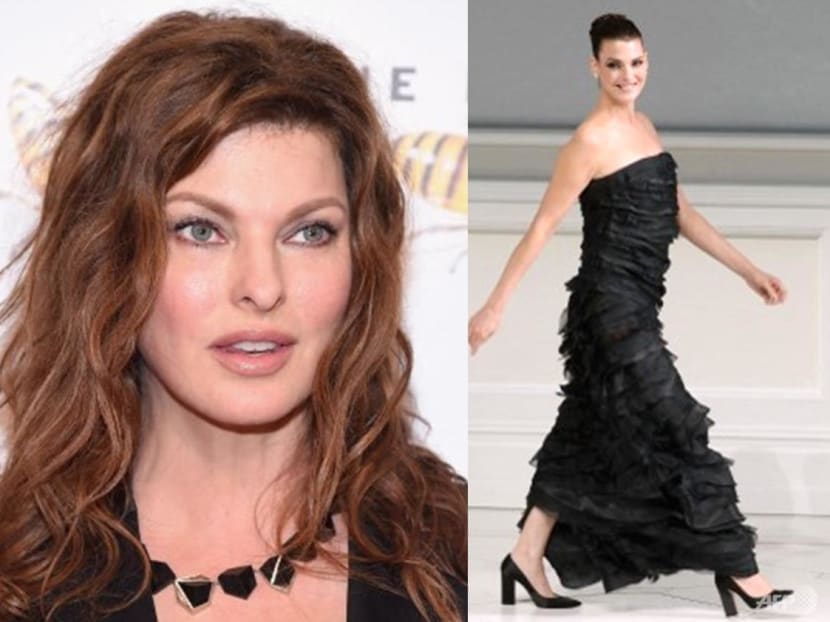 If you're familiar with the OG supermodels of the 80s and 90s, there's no missing Linda Evangelista. At the height of her career, the Canadian model was fashion industry royalty. She was a muse to photographers and designers (including the late Karl Lagerfeld), and the face that graced more than 700 magazine covers worldwide.
Who can forget that racy Freedom! music video featuring George Michael, Evangelista herself and the rest of the supermodel posse? Or that infamous quote in Vogue: "We don't wake up for less than US$10,000 a day"?
But it wasn't remuneration that kept the model off the catwalk and out of the public eye for six years since 2016. In her interview with People magazine in February this year, the 57-year-old finally revealed her reason.
She had apparently undergone seven sessions of the fat-freezing procedure known as CoolSculpting on her chin, thighs and bra area. The treatments were carried out between August 2015 and February 2016. But three months after the sessions, Evangelista claimed that those areas she'd wanted to shrink were growing, hardening and turning numb.
"I tried to fix it myself, thinking I was doing something wrong," Evangelista told People. She began dieting and exercising more, and "got to where I wasn't eating at all. I thought I was losing my mind".
When she finally saw a doctor in 2016, Evangelista was diagnosed with paradoxical adipose hyperplasia (PAH) – a rare condition that accounts for about one in 20,000 treated patients. The same year, she underwent the first of two full-body liposuction surgeries.
Post-surgery, she wore compression garments, girdles and a chin strap for eight weeks, which she claimed was to prevent the PAH from recurring. It didn't help, according to her, even after her second liposuction in 2017.
"It wasn't even a little bit better," she said. "The bulges are protrusions. And they're hard. If I walk without a girdle in a dress, I will have chafing to the point of almost bleeding. Because it's not like soft fat rubbing, it's like hard fat rubbing."
In addition, she isn't able to "put my arms flat along my side. I don't think designers are going to want to dress me with that... sticking out of my body", she said, referring to the bulge under her arm as seen in the People photo above.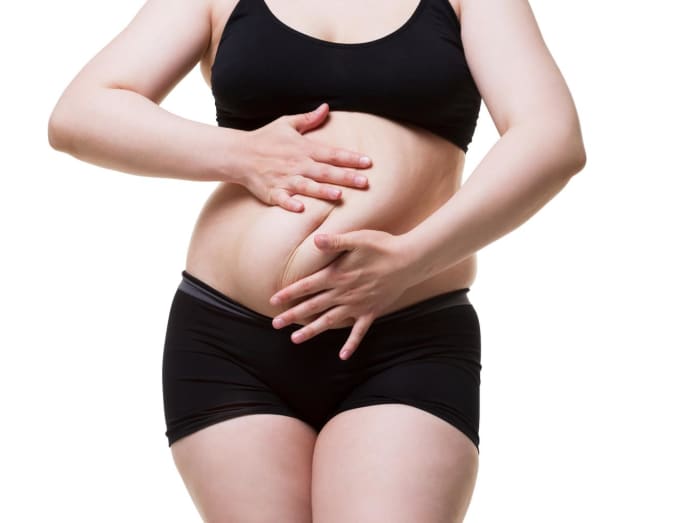 HOW DOES COOLSCULPTING WORK IN THE FIRST PLACE?
CoolSculpting uses a process known as cryolipolysis. Interestingly, it was supposedly invented serendipitously by observing kids eat popsicles. The co-founders of the process discovered that when children let their icy treats rest in their mouths against the cheeks for several minutes, it produced an effect called cold-induced fat necrosis, according to Harvard Medical School. The effect caused inflammation in the fat but not the overlying skin, leading to the conclusion that fat was more sensitive to cold injury than other tissues.
So they created a cooling device and tested it on pigs in 2007. The result? There was a half-inch reduction in the pig's fat layer but no damage to the skin. By 2010, the first cryolipolysis technology was approved for use by the US Food And Drug Administration but only for love handles at first; soon, other body parts such as the thighs, abdomen, bra area, underside of the buttocks and chin were allowed.
As for how cryolipolysis really works, no one knows for sure how, according to Harvard Medical School. It suggested that the cooled fat cells die a few days after treatment and over the next few months, macrophages, which form the immune system's clean-up crew, digest the dead fat cells.
WHAT IS THE PROCESS LIKE?
Cryolipolysis does not involve anaesthesia, needles, cuts or the insertion of any instrument into the body. Rather, the treated area is "sucked" into an applicator, which then uses freezing temperatures to break down the fat cells, according to Medical News Today.
The non-invasive process is said to be relatively painless, save for the cold sensation and soreness that is similar to that experienced "after an intense workout or minor muscle injury". There may also be redness, swelling, tingling, numbness or a deepening of the skin's colour.
In Singapore, only certified doctors are allowed to carry out the procedure.
WHO IS A SUITABLE CANDIDATE?
"It is not a weight-loss procedure," said Dr Coni Liu, a dermatologist at DS Skin & Wellness Clinic, where CoolSculpting has been offered since 2018.
"Ideal candidates are people looking for reduction of specific stubborn areas of fat, who are near their healthy weight and not overtly overweight. They have 'pinchable' fat at stubborn areas that is difficult to eliminate despite diet and exercise," she said.
WHAT IS PAH EXACTLY?
Dr David Loh, a general practitioner and the president of the Society Of Aesthetic Medicine (Singapore), explained that PAH happens when the fat cells "react by growing into bigger fat deposits with more fibrous connective tissue among them". "This presents as a swelling of the treated area. The swelling is also tougher and firmer to touch than normal fat deposits."
When Dr Loh had a tissue biopsy done on a patient who developed PAH in Singapore, he said that "some enlarged fat cells, and increase in blood vessels and cells that suggest an inflammatory reaction" were found.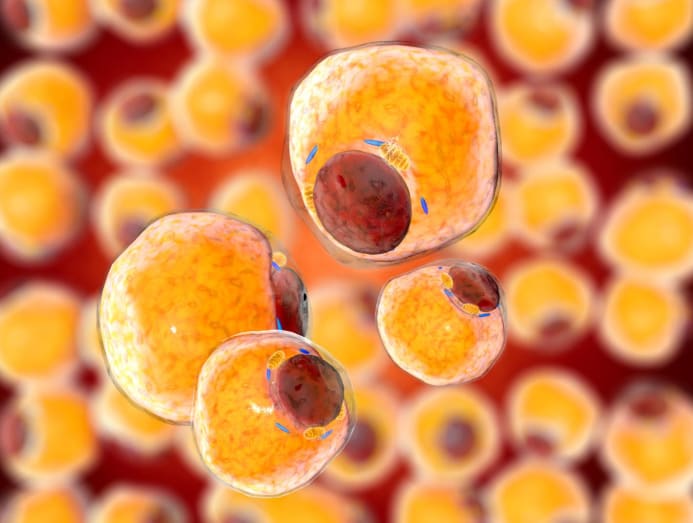 At this point, you might be wondering: Why did Evangelista persist with the CoolSculpting sessions and even purportedly had a total of seven? She might have been encouraged by the "slight reduction" of the areas after each session. Yes, even patients with PAH can notice such improvements, according to Dr Loh.
But afterwards, that's when things start to go belly up. "PAH generally develops four to five months after treatment but may be seen as early as two months," said Dr Joyce Lim, who is the dermatologist at Joyce Lim Skin And Laser Clinic.
HOW COMMON IS PAH IN SINGAPORE?
Dr Liu felt that PAH is generally "under-reported". Even so, the local incidence rate is low, she said, ranging from 0.05 per cent to 0.72 per cent as reported in international studies. "None of our patients have experienced PAH, but there is a handful of local reports," she said.
Dr Loh's aforementioned patient is one such case. "I also had two other patients who had CoolSculpting done by other doctors and were referred to me for the treatment of PAH. And I hear of at least a handful of cases from my colleagues in Singapore," he said. "The incidence is not at all high, considering the hundreds of CoolSculpting treatments I have done since 2011."
Dr Lim shared the same observation on the incidence rate in Singapore. "I have been offering CoolSculpting for over 10 years and I have not encountered any PAH cases," she said.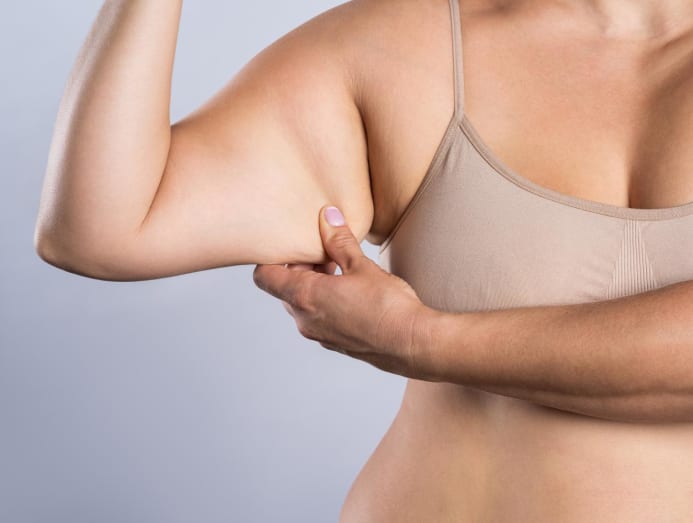 WHO IS PRONE TO PAH?
According to Dr Liu, it is impossible to predict which patients may be prone to PAH after receiving cryolipolysis treatments. "We are unable to predict the factors that predispose patients to PAH as there are currently no tests a patient can undergo prior to cryolipolysis," she said.
However, studies have hypothesised that certain fat tissues may be "naturally selected" to survive cryolipolysis, she added. "It is thought that signalling molecules called hypoxia-inducible factors or HIFs initiate a cascade in the body that causes blood-vessel growth and ultimately, the enlargement of existing surviving fat cells and the creation of new fat cells in PAH," said Dr Liu.
The three PAH patients whom Dr Loh saw were all men in their 30s to 40s. "You could say they were the tough, stocky type" who have "tougher-than-usual skin and fat deposits", he said. "Of course, in my small sample size, this could be just a coincidence," he continued. "But my theory (male with a tough, stocky body type being more prone to PAH) has been corroborated in various meetings with overseas colleagues, though not in published studies."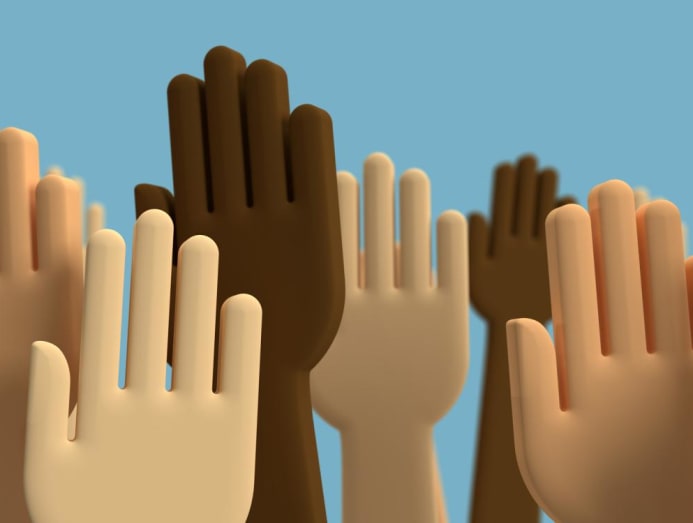 According to Dr Loh, ethnic groups with dark skin tones such as some Asians, Africans and Polynesians may have a higher risk than Caucasians of PAH as "they tend to have thicker skin and denser fat deposits". "Males are more likely than females for the same reasons," he said.
However, Dr Loh's hypothesised profile of the typical PAH patient does not match the supermodel at all. What does it mean then? "We don't have the actual answers as PAH is a rare and new phenomenon," he said. "There isn't much found in medical literature."
CAN PAH BE TREATED?
Yes, it can, according to Dr Loh. But it will involve the invasive techniques that patients wanted to avoid in the first place such as liposuction. You wouldn't want to use another non-invasive method to treat PAH, he explained, as it may, "in theory, cause a similar reaction with the fat cell deposits expanding instead of dying". "Only when we physically remove the fat deposits do we then resolve the problem," he said.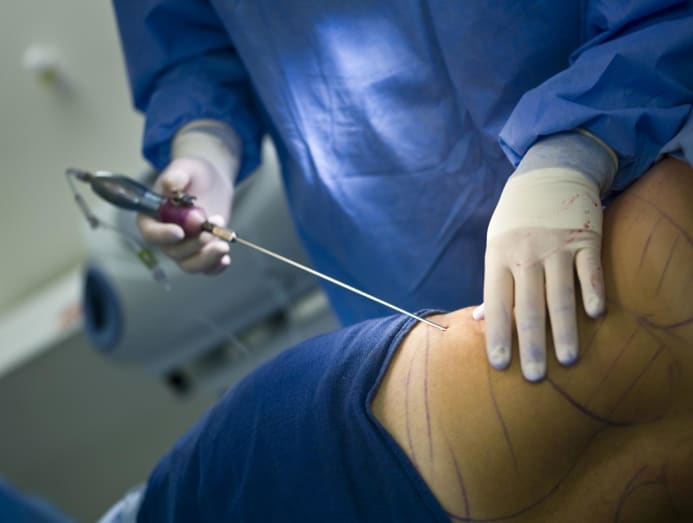 Even so, you'll want to wait and see first before going straight for the cannula. "We know that the dense fibrous tissue in PAH is a reaction to the thermal shock of CoolSculpting," said Dr Loh. "So, in the absence of any further shocks, it may gradually resolve. But how long will it take to resolve, if at all, we don't really have the answers yet."
The best treatment result is also often had after the affected area has softened first, according to Dr Liu. This normally occurs in six to nine months after the initial cryolipolysis procedure, she said. Then, fat-removal procedures such as power-assisted liposuction, vaser liposuction, liposuction or abdominoplasty (aka tummy tuck) may be used.
Dr Loh's first PAH patient, for instance, waited nine months. It was only after the "PAH did not change a single bit" that he decided on a fat-removal procedure. The PAH was "successfully removed" after two rounds of treatment, followed by wearing a compression garment to bring down "the usual two to three weeks of swelling". The second patient required only one round of fat-removal treatment; the last patient opted to "wait and see" but did not return for further treatment.