We got a dermatologist to explain how anti-ageing beauty products actually work
What exactly are ceramides and retinoids? CNA Lifestyle breaks down the ingredients you often see in all those beauty products you've been using to prevent premature ageing.
It's mind-boggling having to choose beauty products that truly live up to their anti-ageing claims. There is such a wide array of skincare products available and revolutionary ingredients that offer age-reversing abilities trend every few weeks. 
So how do you navigate the complex world of anti-ageing to find effective products that can help build an anti-ageing skincare routine that truly works?
According to Dr Kok Wai Leong, a dermatologist at DS Skin & Wellness Clinic, active prevention and a balanced regimen are fundamental in the quest for long-lasting youthfulness.
Of course, having a skincare routine that you regularly adhere to is also critical in ensuring that your skin is kept in youthful shape. 
To start off, he advised identifying your area of concern and targeting that. For example, if your skin is dehydrated, focus on finding a moisturiser that works well to soothe your parched skin.
Dr Kok added: "Do not over-complicate your regime and start with one product at a time. When you use a new product, give time for each product to work, so that you know if it suits your skin. Using more than one product in a few days or weeks can irritate the skin." 
Practising some patience with skincare products is important as everyone's skin is different.
He also advised checking product labels to ensure that the products you select are hypoallergenic and non-comedogenic. 
"Botanical extracts commonly found in organic products could be a boon or a bane, because we have seen patients who develop reactions from these compounds," he said. 
If you aren't sure, it's best to check with your dermatologist before making the purchase as not all are suitable for all skin types.
To help you with building an anti-ageing regimen that works, here are some essentials to look out for:
BROAD SPECTRUM SUNSCREEN
Prevention is key in defying the ageing process and sun care products can help to minimise exposure to ultraviolet light, which leads to premature ageing.
Dr Kok explained: "The exposure to ultraviolet light accelerates the rate of ageing of your skin, and may lead to undesired effects like prominent wrinkles, pigmentation and altered skin texture." He recommended applying a broad-spectrum sunscreen with at least SPF 30 to exposed areas.
CERAMIDES
Of course a good moisturiser is critical to achieving plump, youthful skin and Dr Kok advised choosing one with ceramides as "these form the building blocks of the skin". 
Ceramides are lipids (fats) that are found naturally in high concentrations in the uppermost layers of the skin and they help to hold skin together by forming a layer that limits moisture loss and protects against visible damage from pollution and other environmental stressors and help skin make more ceramides. Well-formulated skincare products with ceramides can help to strengthen the skin's barrier and increase hydration.
ANTIOXIDANTS
"Generally the trifecta of an anti-ageing regime includes an antioxidant, a Vitamin A derivative and hyaluronic acid. A serum that contains antioxidants like Vitamin C reduces the damage from UV light exposure on the skin," said Dr Kok. 
Antioxidants are important for anti-ageing as they can prevent free radicals from damaging cells in the skin. You can look out for products with Vitamin C, a potent antioxidant which helps reduce skin inflammation and irregular pigmentation while encouraging healthy collagen production.
RETINOIDS OR RETINOL
Dr Kok also recommended Vitamin A derivatives like retinoids or retinol which can be used at night as they promote skin renewal and collagen production. However, he cautions that retinol may not be suitable for all skin types and may result in skin irritation so it's best to approach it with care.
If you have sensitive skin, choose a retinoid formula that's developed specially for sensitive skin and introduce it slowly by first applying it one night a week for one week then two nights a week for two weeks and working your way up to a more regular routine.
HYALURONIC ACID
"Hyaluronic acid is another ingredient that is ubiquitous, and this is a molecule that helps with ensuring hydration of the skin, which helps to keep it looking supple," said Dr Kok. 
Well-known for its benefits to the skin, topical application of hyaluronic acid can work to diminish wrinkles, improve skin elasticity, and boost skin firmness.
Now that you know which ingredients to focus on, how much is too much? 
Dr Kok said: "The concentration of the active ingredients differs for every compound. They may exist in different isomers or variants; or incorporated in different excipients or vehicles. Therefore, what is more important is to ensure that the product is from a reputable source and if in doubt check with your dermatologist before buying."
He also advised being wary of products that are sold online or are shipped from manufacturers overseas as they may or may not undergo rigorous testing before they are sold. 
"If you see the term 'dermatologically tested', it has to be supported by scientific evidence or clinical trials of the finished product and meet the necessary requirements of regulating bodies."
THE ANTI-AGEING ARSENAL
Here's how an effective anti-ageing skincare routine may look like:
Morning: Cleanser, toner, serum/facial oil, moisturiser, sunscreen, eye cream
Night: Cleanser, toner, retinol, serum, moisturiser, eye cream
Weekly: Exfoliate, mask
Check out these products that can help you turn back the clock:
CHANEL SUBLIMAGE LA PROTECTION UV SPF 50, S$175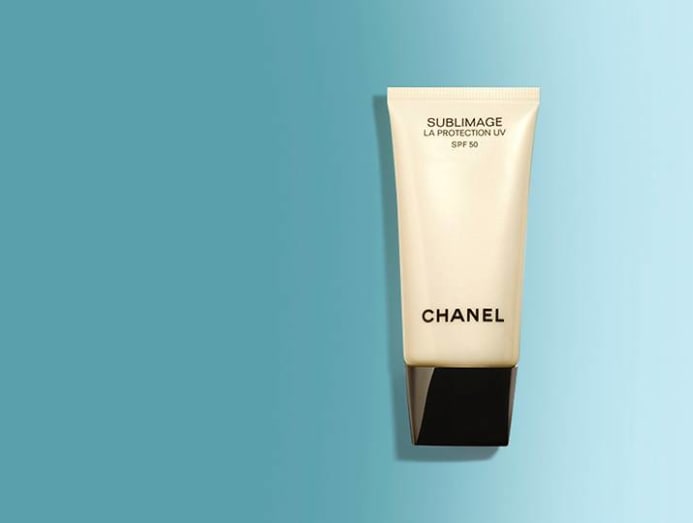 Featuring Vanilla Planifolia's regenerating powers, this lightweight SPF 50 formula and specific UV complex shields against UVA and UVB rays, free radicals and pollution.

SK-II FACIAL TREATMENT REPAIR C, S$172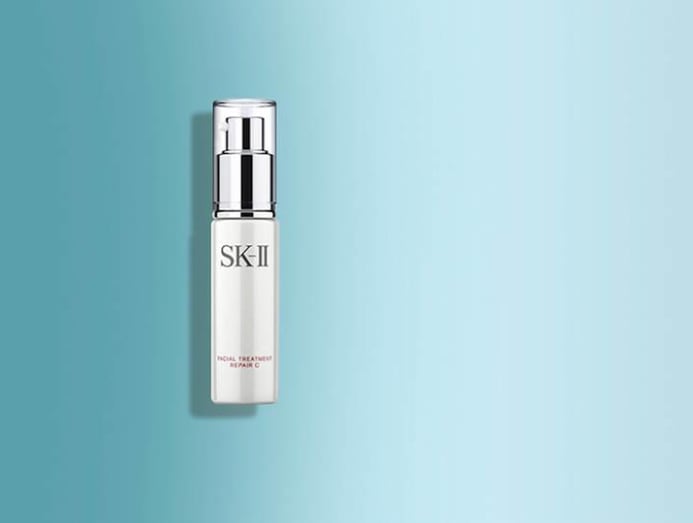 Formulated with SK-II's signature ingredient Pitera and hyaluronic acid, this light, nutrient-rich serum helps to hydrate and visibly smoothen skin texture.
SKINCEUTICALS CE FERULIC, S$248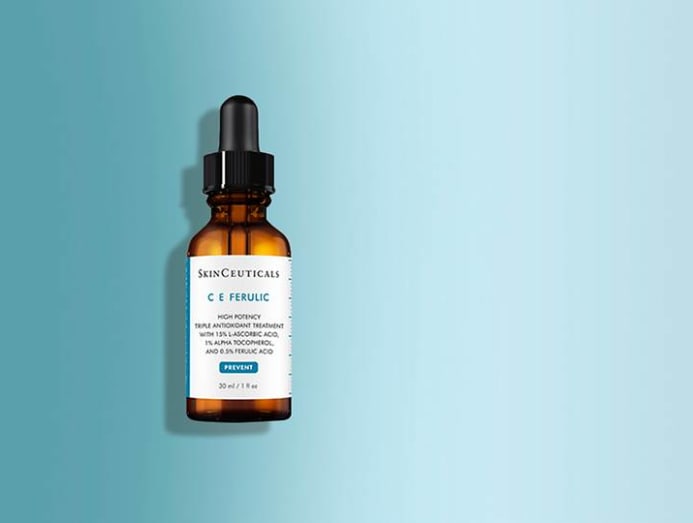 A patented daytime Vitamin C serum that delivers advanced environmental protection and improves the appearance of fine lines and wrinkles, strengthens the skin and brightens the complexion. Clinically proven to reduce combined oxidative damage from free radicals generated by UV, ozone, and diesel exhaust.
DR JART+ CERAMIDIN CREAM, S$75, FROM SEPHORA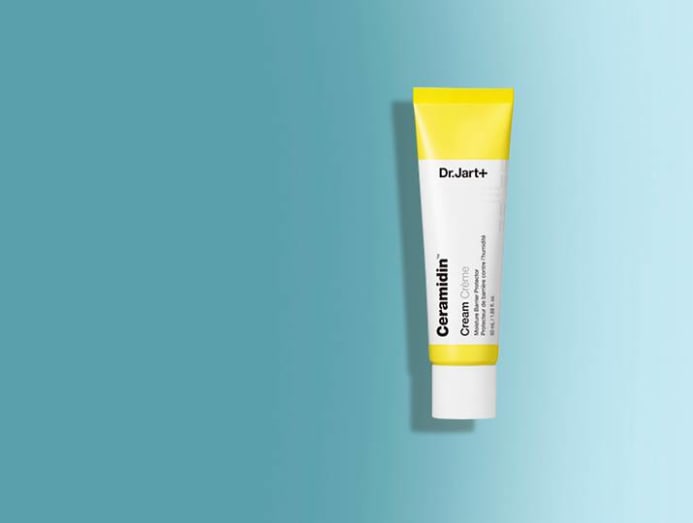 A moisturising cream with the proprietary 5-Cera Complex to strengthen the skin barrier and shield it from water and moisture loss.
DR DENNIS GROSS FERULIC + RETINOL WRINKLE RECOVERY OVERNIGHT SERUM, S$134, FROM SEPHORA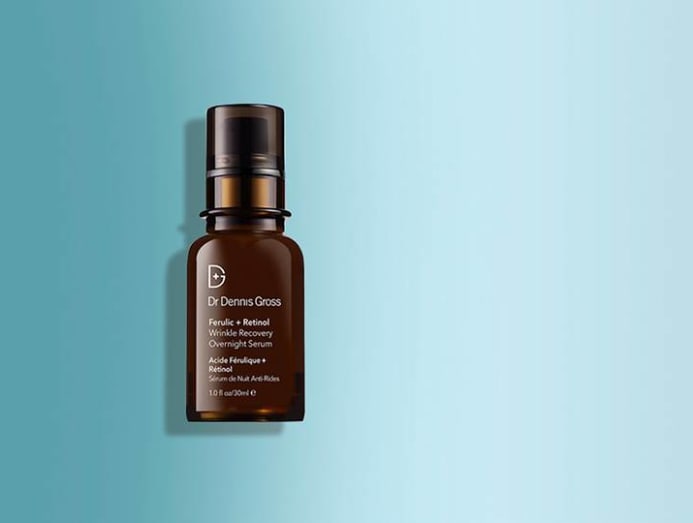 A combination of retinol, ferulic acid and niacinamide retextures the skin for a more flawless complexion. The time-released formula steadily builds collagen to re-densify skin, recover firmness and help smooth wrinkles caused by ageing and the environment.